So, you're thinking of starting a clothing business. Whether you're a seasoned businessperson or a budding designer—taking a step into the apparel retail space is as big a learning curve as any.

That's why a bit of advice goes a long way. In this post, we speak with Phil Lanigan, co-owner of premium gentlemen's outfitters Lanigan and Hulme.

With more than thirty years in the industry, tailoring for top fashion brands like Hackett and Reiss, he's well poised to provide some pointers. Here's six tips for starting a clothing business.
1. Find a niche, and fill it.
Before starting a clothing business, consider which market niche you're going to fill. Doing this early on in the process helps you think clearer about your brand, product and target market.

One way to identify a market niche is by researching competitors, pinpointing their niche and formulating a strategy to differentiate your business.

Another way is to assess the business landscape in the town or city you'd like to establish yourself. Is the location saturated with businesses similar to yours, or is it lacking?

When setting out, Lanigan and Hulme used Manchester's almost non-existent menswear scene to their advantage.

"We noticed a distinct lack of well-made, homegrown menswear boutiques and gentleman's outfitters here. There was demand but no supply, so it was fairly easy for us to fill that niche."
Kickstart your apparel store with the right technology
Read our guide and find out why apparel retailers love Lightspeed ePOS
2. Develop a clear business plan
Failing to plan is planning to fail. Without a clear plan for how your business will specialise, what you want it to achieve and how to ensure profitability and growth—starting a clothing business can feel like grasping in the dark.

To secure investors and endorsements, you need people to not only take your business seriously, but also to get excited about it. That's why it's essential to formulate a business plan, clearly outlining your vision.

"You've got to have a solid mission statement," stresses Phil. "Know what you want to do and for whom. A lot of clothing businesses start with the sole aim of selling clothes, but they don't know who they are, they don't have a brand."

Moreover, it's crucial to have a clear trajectory of how your business will generate revenue, and to consider the main costs of running your business. Phil also stresses the importance of starting out in good financial health.

"If you're not financially sound, you're going to open in a bit of a mess. You'll be chasing your own tail thinking only about where money's coming from and not working on improving your business. Make sure you've got your finances in place. The first year is always shaky."
3. Build a compelling brand
Your brand goes beyond the products you sell. It's the experience you offer, and what sets your business apart from others like it.

Branding is more about giving your target market something that they want. It's about creating an emotional link between your customers and your products.

One way to do this is by weaving a strong narrative into your brand and products, a coherent story which appeals to people's emotions and inspires loyalty.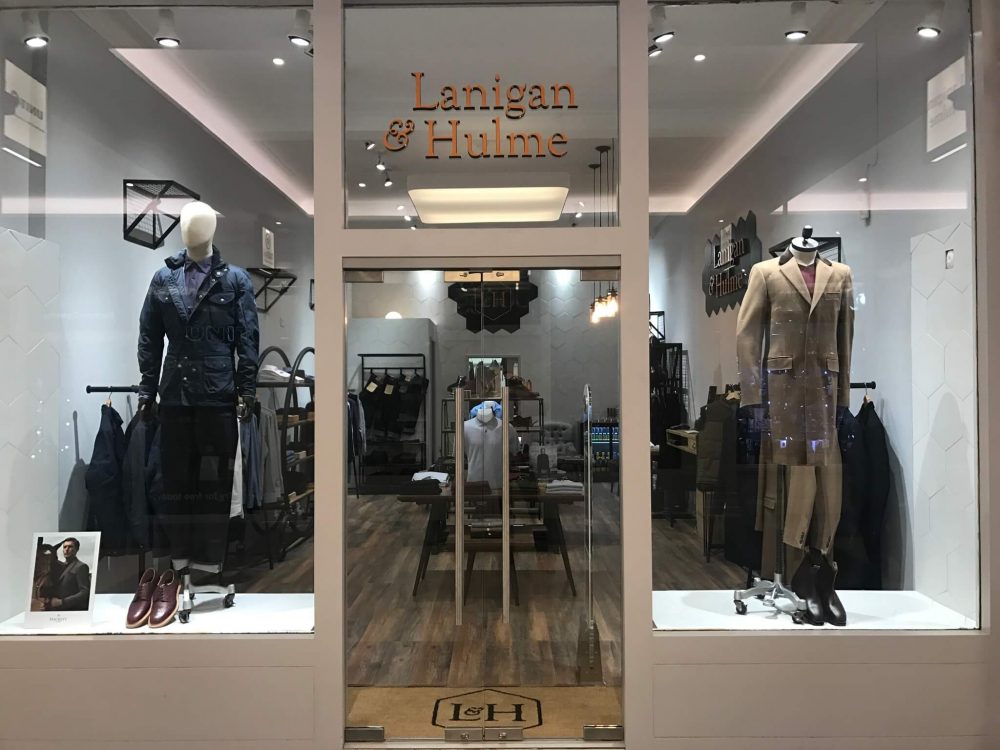 Lanigan and Hulme achieved this by attaching their brand to their hometown, Manchester. By taking a homegrown approach to supplying and manufacturing they appeal to feelings of local pride and belonging.

"For us provenance is an important part of our branding. Lanigan and Hulme has always marketed itself as a British-made brand, whose products are designed and manufactured in Manchester, the one-time textile capital of the word. Our brand aligns itself with local identity, it's something people can attach themselves to and feel proud of."

Why is branding so important when starting a clothing business? Building a brand identity helps ensure your businesses longevity. In an industry where trends shift overnight, you need a consistent story and identity to help you adapt to new trends while remaining unique.

Without a strong brand, you're at the whim of the turbulent fashion industry.
"If you're going to develop your product based on fashion trends then it's really important to have a brand identity that's consistent yet adaptable. For Lanigan and Hulme, we try to develop products that are timeless-we cater to lifestyle not trends. "
4. Set out your values and ethos
A business' values and ethos helps guide everything from who to partner with to what tone of voice to use in your marketing. They help you identify when you're on the right track, and when you're going wrong.

Values and ethos show your customers that your business has human beings behind it; it's not just a faceless corporation.
"You've got to have a focus, you've got to have a belief and you've got to have a passion for what you're selling. When you've got passion, it comes across to the customer.

A lot of bigger chains try to contrive that, and it can feel a little forced. That's the benefit of a small clothing business, we can work more organically with customers, offer truly personalised experience—because we're human."

Lanigan and Hulmes' values influence all decisions, right down to partnering with manufacturers.

"When looking for manufacturers, it had to be from Manchester. We found a fine cotton manufacturer that was in a century old cotton mill – that aligned with our ethos of local provenance. When you work with a manufacturer or suppliers that aligns with your own values, it only adds to your brand."
5. Know your market's needs, and tailor to them.
Next, you need to think about who your products and services are for. What kind of lifestyles do they lead? What are their needs when it comes to clothing?

Consider which demographic you want your product to appeal to. Take some time to put together a customer profile: define your ideal customer by age, gender, income, location and interests.

Defining your targeting market in this way will help you focus your efforts where they're most effective, instead of wasting time and resources on a one-size-fits-all approach.
Lanigan and Hulme chose a target market of high-earning, middle aged males. They use this demographic data to inform everything from product development, to purchasing to customer service.

"You need to consider your customer's lifestyle, so then when you develop a product or buy stock you know who you're buying for. For example, you might order in polo shirts because you know your customers play golf on the weekend, then in the evening they might have an event so you order in tuxedos."

Getting intimate with the needs and desires of your target market makes it easier to stock the products that sell—saving you both time and money.

With an ePOS system, you can grab sales data to track performance metrics like sell-through rate—so you can make inventory purchasing decisions based on accurate data.
6. Be strategic with your location
Location is important for successfully reaching your target market and generating the volume of business you're hoping to achieve. It usually ties heavily into your branding and values too.

Think carefully about where you want your business to be, and how this aligns with your business goals, target audience and values.

As a proudly Mancunian brand, Lanigan and Hulme obviously chose to open in Manchester. That doesn't mean they weren't strategic in exactly where in Manchester they opened. They chose a high-end location for a high-end brand: Manchester's Royal Exchange.

"We chose our location because it fits with our products, it's premium and high-end. The shops around us sell products that complement our own. We neighbour a shop that sells Swiss watches and one that sells premium cigars – so you can see that we're attracting a certain type of customer."
7. Invest in the right technology
By investing in advanced, reliable technology, you can ensure that your clothing business can consistently deliver a high-quality customer experience.

Lanignan and Hulme invested in Lightspeed ePOS because the system helped modernise their business, and offer truly personalised customer service.

By using Lightspeed's customer profiles features, they're able to save valuable customer data that improves customer experience, builds loyalty, and drives repeat business.

"With Lightspeed, we can save customer details. Everything from their name and email to their suit measurement and past purchases. So when they come back, we can really give a personalised experience. A smart solution like Lightspeed just makes shopping easy for the customer, and service easier for the operator"
Starting a clothing business with Lightspeed
Starting a clothing business is no walk in the park. But with some expert advice, and with the right tech under your belt, you'll be off to a better start than most.

Want to know what Lightspeed can do for you? Let's talk.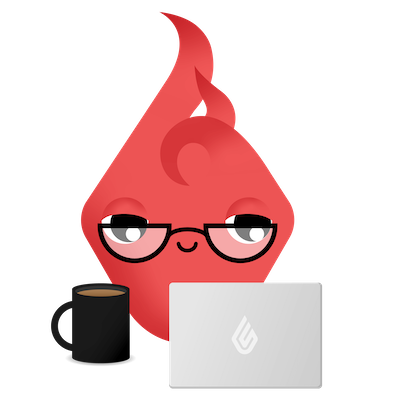 News you care about. Tips you can use.
Everything your business needs to grow, delivered straight to your inbox.