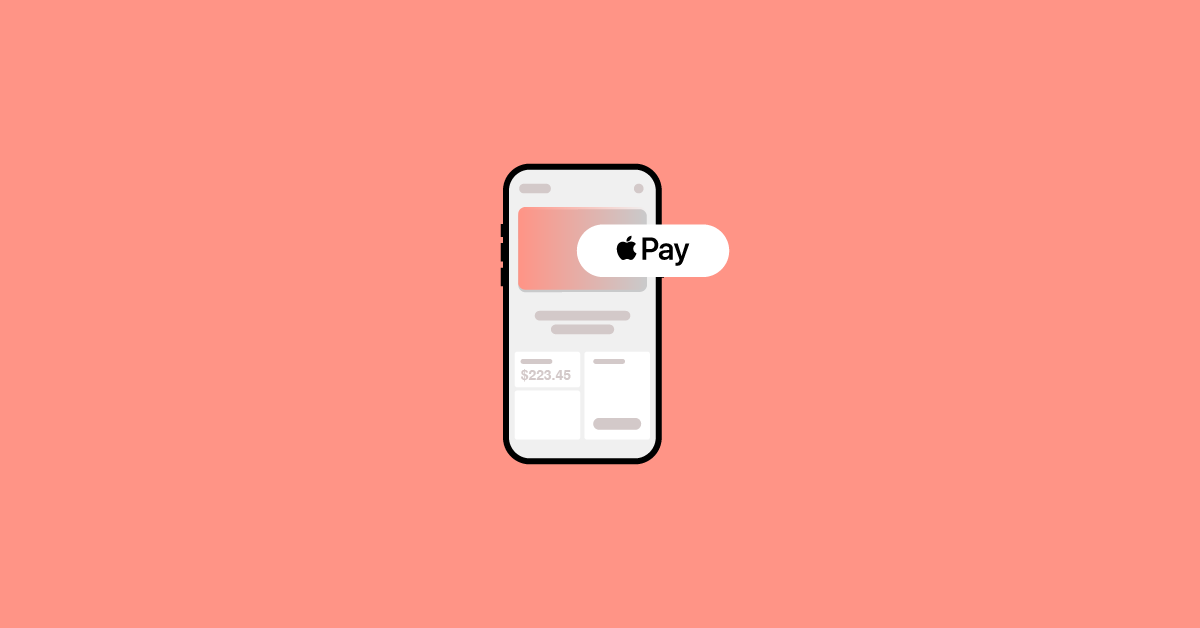 In recent years, adoption rates for contactless payment methods have skyrocketed, with more than half of U.S. consumers now using some form of it. Methods like Google Pay, Samsung Pay and Apple Pay have become more popular as retailers have shifted to offering more ways for their customers to pay.
Apple Pay in particular is one of the most popular contactless payment methods in North America. As consumers shift to contactless payment methods, it's important for businesses to evolve their payment methods to meet expectations.
We've outlined everything you need to know about offering Apple Pay as a payment method, both online and offline.
Looking for the right payment processor?
We put together a guide on how the payment process works, what types of fee structures you'll see and what to look for in a provider. Equipped with the right knowledge, you'll be ready to find the right payment processor for your business.
What is Apple Pay?
Apple Pay was made available to the US market on October 20th, 2014, and has seen steady growth since its debut. Apple Pay is Apple's mobile payment system, or digital wallet service that leverages near-field communication (NFC) technology to allow customers to make secure, contactless credit or debit card payments at retailers around the world using an NFC-compatible iPhone, Apple Watch or iPad. Basically, it's a more convenient and fast way to spend your money if you're using an iPhone.
From a business's perspective, if you already accept credit cards, there's a strong possibility that you're already able to accept Apple Pay. Many POS and Payment providers enable all kinds of contactless payment methods, including digital wallets like Apple Pay. If you don't already use a provider that allows for contactless payment methods, it may be time to consider using one that does. This is especially important as more consumers turn to digital wallets as their main method of payment.
Further, the Apple Wallet itself gives users a lot of flexibility and convenience. Along with their credit or debit cards, they can store IDs, membership passes, event tickets and more in their wallets.
Did you know? Lightspeed Payments supports digital wallets like Apple Pay. Your customers can pay in a flash, online and offline.
How does Apple Pay work?
As we mentioned earlier, Apple Pay uses NFC technology to enable secure contactless payments using Apple products such as iPhones, iPads and the Apple Watch.
What does that look like in action? Let's break it down.
In-person transactions
When a customer comes into your store and wants to use Apple Pay to pay for their items, rather than pulling out their physical wallet, they reach for their iPhone, hold the phone within centimeters of your payment terminal, rest their finger on the Touch ID until they see the done checkmark. That's it. The transaction takes a matter of seconds and there is no change to your checkout process.
Online transactions
In addition to in-store transactions, customers can also buy things online with Apple Pay. Apple authenticates the payment using the customer's fingerprint or face, which is both faster and more secure than any credit card security method. Apple has committed to not collecting any transaction data, like what a customer buys, where they buy it or how much it costs.
In addition, every Apple Pay card number is tokenized, meaning it's a random card number that cannot be used again. Both you and your customers can be assured that your data is safe.
The benefits of Apple Pay
In today's world, contactless payments have become more of a necessity than an added bonus. You can keep your customers and employees safe by including Apple Pay as a payment option at checkout.
Fast transaction times
For merchants in the throes of EMV frustration over longer transaction times, Apple Pay seems to be the one saving grace. An Apple Pay transaction may take 3-5 seconds to complete at checkout. For comparison, the average transaction time for EMV from insert to approval is about 10 seconds.
It's secure
NFC transactions like Apple Pay are just as secure as EMV transactions, and more secure than magstripe or swiped transactions.
Apple Pay leverages a payment security method called tokenization. What this actually does is, rather than store sensitive card data on the mobile device, it replaces that data with something called a token. The token is just a random series of numbers or symbols that are used to represent the card data and are meaningless on their own. The only parties that can decrypt, or detokenize the token are the card networks that have access to the tool to do so, under strict security protocols.
Adoption and usage are trending up
Not only is it faster and just as secure as EMV, but like we previously mentioned, usage and adoption of this new payment technology has been growing. In 2014, when Apple Pay hit the U.S. market, only about 4 percent of retail merchants accepted it as a payment method. As of 2023, nearly 20 percent of the US population uses Apple Pay–and that number will continue to rise.
Consumers have been adopting Apple Pay in increasing amounts. Current data suggests that by 2025, 10% of all card transactions will be made through Apple Pay.
Convenience for customers
Typically, online transactions require customers to fill out forms with their personal and card information in order to complete a purchase. Apple Pay eliminates these processes to make for even faster transactions by automatically filling out any necessary information.
Is there a limit to Apple Pay purchases?
The short answer is no. There isn't a set limit on the amount customers can spend at stores using Apple's mobile wallet service. However, the long answer is that merchants and card issuers can impose their own limits on what Apple Pay customers can spend. In Canada, you may not be able to use Apple Pay for purchases over $250.00 CAD.
How do I start accepting Apple Pay at my business?
Start accepting credit and debit cards
If you don't already, there is no better time than the present to start accepting credit or debit cards at your business. While cash may be king in some instances, consumer spending habits are quickly dethroning that idea and making way for the new successors of plastic and digital. Contactless payments are both convenient and safe ways for your customers to pay you.
Is my payment terminal compatible with Apple Pay?
If you already accept credit and debit cards, you may already be equipped to accept Apple Pay and you don't even know it. You should check with your credit card processor or terminal provider to confirm if you have a terminal equipped with an NFC reader. If you have one, you will most likely have to do an over-the-air (OTA) download to update the software in order to 'turn on' the ability to accept Apple Pay. If you don't have an NFC ready terminal, the cost to upgrade is usually a few hundred dollars.
Lightspeed also offers Mobile Tap for Lightspeed Payments, through which SMBs can accept all Apple Pay, swipe, tap and chip payments on the go.
Upgrade your hardware and software
Just like credit cards, if you're not accepting them, now is the time to start. The same goes for a point of sale (POS) system. If you don't currently have a POS system, now's the time to start looking into one. Or if you have an outdated point of sale system, now is the time to think about an upgrade. In a world driven by customer analytics, digital payments and mobile devices, you can't afford to operate with outdated technology.
Nowadays, most new POS systems have the ability to accept Apple Pay as a payment type. The majority use 3rd party payment terminals that are either standalone or integrated into the point of sale system. An embedded payment processor is the smart way to go, for several reasons. When your POS and payment needs are wrapped up in one convenient place, you can rest easy knowing that the necessary software and hardware upgrades will be implemented (including new contactless payment methods) without you having to scramble to update to a new system.
Plus, all of your sales and tender types will be calculated in one place. This saves you from having to do any manual tracking with a payment sheet or other tool.
Typically with an embedded payment processor, the hardware you use will be compatible with contactless payment methods including digital wallets such as Apple Pay. Look into the features your provider offers and make sure that you can start accepting Apple Pay.
Learn more: Check out our in-depth article on embedded payments and why it could be right for your business.
Check your ecommerce platform
If you have an online store or are thinking about starting one, make sure that the ecommerce platform you use has the ability to accept Apple Pay. If it does, make sure you understand all the details of how you can implement it into your online store. Find out what gateway you can use to pass along the payments, what payment processors you can choose from and if any of them are supported by your point of sale provider.
Are there fees for accepting Apple Pay?
If you're a business owner that already accepts credit cards and debit cards, you probably pay some fees for processing those cards. With Apple Pay, your processing fees will remain the same. There is no additional charge or interchange fee for an Apple payment versus a traditional credit card payment.
When a customer pays with Apple Pay, processors flag it as a card-present (CP) transaction, which is the same way they flag a swiped or EMV transaction in your store. If a customer pays with Apple Pay in your online store, it will be flagged as a card-not-present (CNP) transaction, which is the same way it would be flagged if the customer had to manually enter their payment details on your website.
Do your customers earn rewards with Apple Pay?
If your customers pay with a credit or debit card that has rewards or other similar benefits, they'll still receive those when they use that card with Apple Pay. Generally, it's almost exactly the same system.
The future of Apple Pay
In March of this year, Apple introduced Apple Pay Later, a feature that allows customers to purchase items in four split payments over a period of six weeks. Customers can use Apple Pay Later for loans ranging from $50 to $1,000 with no interest or fees. Apple Pay later can be used in stores and online with retailers who accept Apple Pay.
Say goodbye to swiping
Apple Pay isn't going anywhere, and is a great way to give your customers a safe way to pay for their goods in store. At Lightspeed, we're committed to helping retailers get Apple Pay into their stores through Lightspeed Payments, which is compatible with Apple Pay. Chat with one of our experts today to see how you can start offering Apple Pay as soon as possible.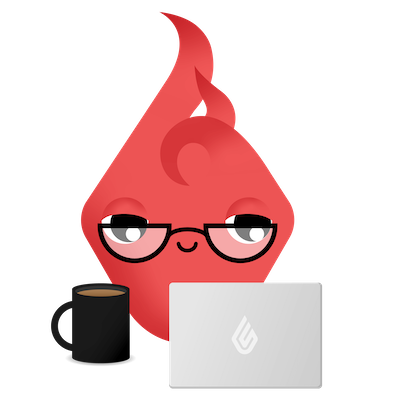 News you care about. Tips you can use.
Everything your business needs to grow, delivered straight to your inbox.