So, you've decided to set up a webshop. Whether you're starting from scratch or expanding from your brick-and-mortar business, growing eCommerce sales can take time and know-how. Luckily, there's an array of apps out there that make finding success online just that little easier. Here, we'll take you through some of our favourite apps for boosting eCommerce sales.
Bring your retail business online
Becoming an omnichannel business means you're ready for whatever life throws at you—from extended store closures to evolving customer expectations. Learn about Lightspeed eCom today.
#1. TrustPilot
Despite their capacity to reveal the internet's ugly side, reviews should never be feared. In fact, customer reviews are an effective method of receiving feedback on your business.
Negative reviews may be brutal, but they provide crucial feedback on where you're going wrong and what you can improve. Positive reviews, one the other hand, act as effective marketing tools.
With Trustpilot, you can make the most of customer reviews, leverage social proof and a build sense of community–all of which can boost conversions to your webshop.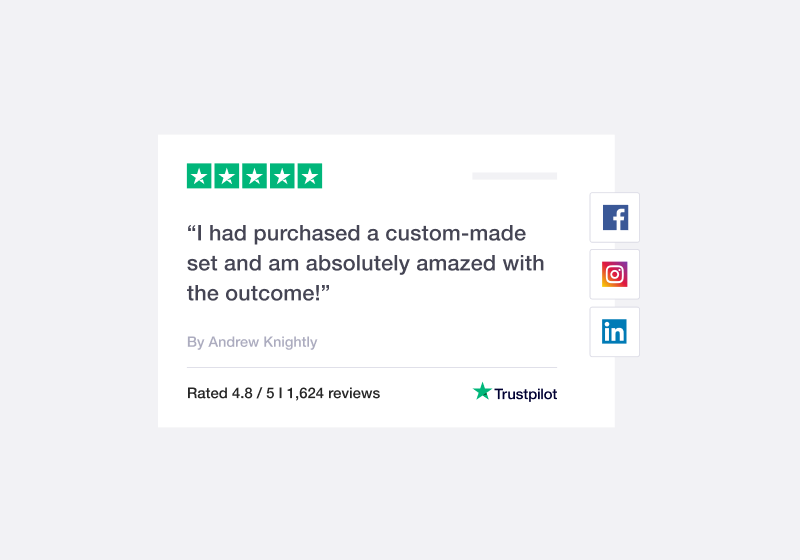 Top features
Easily request and respond to customer reviews

Showcase your overall star rating for marketing purposes

One-click sharing to Instagram, Facebook, LinkedIn

Overview of review statistics

Integrate with Google Seller Ratings
Why are customer reviews important?
Now more than ever, consumers consult online reviews before making a purchase. 93% of consumers rely on reviews to inform their purchasing decisions.
That's not at all surprising. The internet bombards us with a vast array of products to choose from. Deciding what to buy often comes down a tried and tested quirk of our psychology: social proof.
The basic premise of social proof is that if other people are doing it, or at least endorsing it, then it must be worth it.
In other words, positive reviews from previous customers increases trust in your products and services. This is the power of online reviews for digital marketing and online sales.
#2. Channable
The number of online shopping channels is massive, and keeping your product feeds in step with all their requirements can be tough work.
Channable saves you a lot of that work by automating processes which contribute to product feed optimization and increased visibility.
The app helps you maximise the quality of your product feed, not only saving you time and increasing your conversion rates.
Top features
Automatically adapts your product information to the requirements of more than two thousand online shopping channels.

Simple product categorisation, with the ability to export the right products to the right channels to optimise your ads.

Ongoing feedback on your data feed, with tips on how to optimise its quality on different shopping channels.

Automate Google AdWords and Bing Ads with rules and dynamic variable fields, so you can optimise your ads for SEO or pause ads based on availability.

Provides a clear overview of your imported products, export channels and analytics data.
#3. Mailchimp
Mailchimp is an all-in-one marketing platform for small businesses and can be a great addition to your eCommerce marketing tools. With Mailchimp, you can capture customer data, view purchase history, create marketable audiences and save time by automating your marketing.
With all this data you can easily gather insights, personalise your campaigns and reach customers through channels like email, landing pages, digital ads and more.
Say you run an apparel webshop, and a large segment of your buyer audience has children. Mailchimp may use this data to create a customer segment 'has kids'. You can then target that segment with personalised ads about clothing for the summer holidays, or for birthday presents.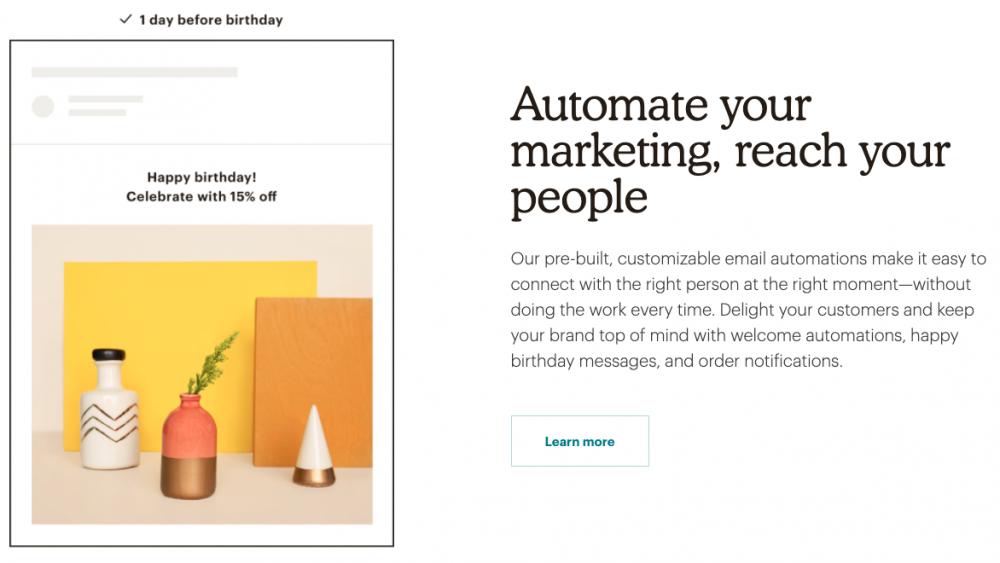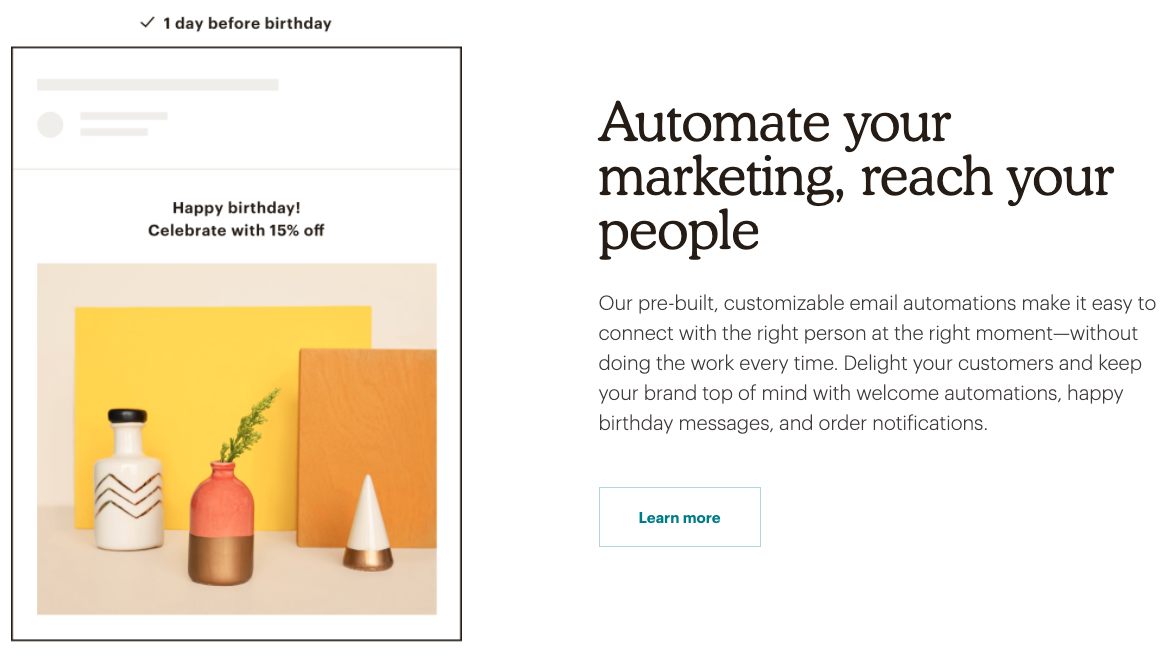 Top features
Takes customer data from your eCommerce platform and organises it into segments, so you can create custom tags and targeted marketing campaigns for different audiences.

Gives you control over how you communicate with your audience with the option to create segments and tags yourself.

Tools for providing a personalised shopping experience, growing trust in your brand boosting customer retention.

Analyses audience engagement over time, so you can get wiser with each campaign.
#4. PayPal commerce platform
If you've ever bought anything online, then you know about Paypal. For almost two decades it has built itself up us a trusted payment provider.
Last year, Paypal released it's commerce platform, allowing businesses big and small to more easily navigate the ever-changing world of online commerce. The platform gives you control over how you receive payments from buyers across the globe.
It boasts a range of features that enable the global growth of even the smallest online businesses and reduces the risks involved in selling online.
Top features
Directly accept payment from over 100 currencies, via credit card, debit card or Paypal wallet.

Simplifies compliance and helps you meet the requirement of local regulators across different markets

AI-powered fraud prevention tools

Facilitates end-to-end payments across a range of eCommerce platforms

All-in-one platform for tracking payments, payouts and chargebacks.
#5. MyStockNotifier
Don't let out-of-stock items turn away potential customers. Rather than losing sales, MyStockNotifier lets customers leave their email address and the app then notifies them when their desired item is back in stock. It's a simple solution to a common and costly problem.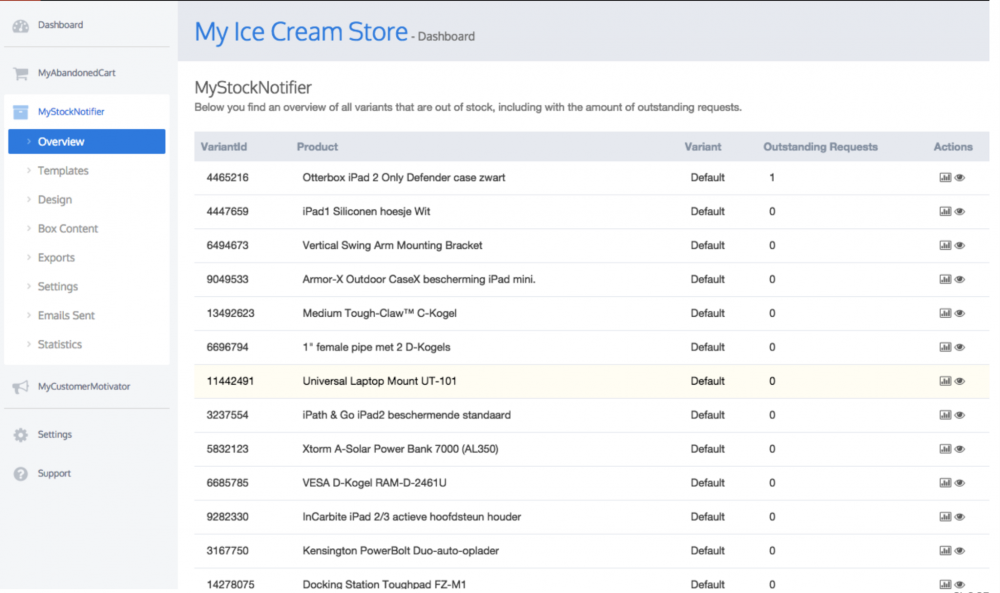 Top features
Helps you increase conversion rate for your existing web traffic by creating leads out of customer who'd have otherwise bounced.

Customisable template, pop-ups and banners so your messaging matches your webshops look and feel.
#6. MyProductReviews
MyProductReview works via an algorithm that only requests review from the right customers – ensuring a great collection of user-generated content (UGC) to be showcased on your webshop.
By continually updating your site with UGC, MySiteReviewers wields the power of social proof to grow conversion rates and customer retention while improving your webshop's SEO.
Top features
A range of customisable designs to choose from.

Fully integrated with Lightspeed eCom

Available in multiple languages so you can show off your happy customers across the globe.

Encourage engagement with an integrated coupon system where customers can receive a one-off discount or promotion code when they leave a review.
#7. POWr Facebook Chat
The POWr Facebook Chat plug facilitates seamless communications between you and your customers by integrating Facebook Messenger with your eCommerce solution provider.
Easier communication with customers boosts online customer experience–allowing problems, complaints and queries to be dealt with quickly and gracefully.

Top features
Chat directly with visitors to your webshop, messages from customers will also be delivered to Facebook Messenger.

You can personalize your Facebook Chat, by adding an avatar, custom icon images, colors, backgrounds, button text and fonts.

Facebook Chat supports text in any language and is mobile responsive on any device.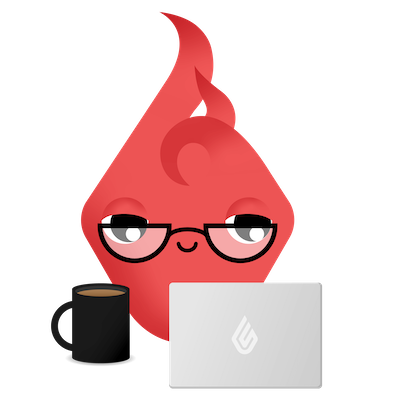 News you care about. Tips you can use.
Everything your business needs to grow, delivered straight to your inbox.