Baxterstorey, the largest multi-location hospitality in the UK, brings high quality food service to corporate offices and educational facilities. They currently feed employees and students in over 700 locations across the UK and Europe.
In 2020, they adopted Lightspeed to fourteen of their existing contracts. These included clients like Visa Europe, Pernod Ricard, York St. John University, University of Chichester, Pinewood Studios and the UK head offices of Hyundai and Sports Direct.
They're an operation of many faces that must adapt to new and unique circumstances with every contract.
With constantly shifting needs and expectations, they require an advanced, flexible and scalable ePOS that can quickly adapt to and integrate with the specialised requirements of each new contract.
And so they adopted Lightspeed ePOS. Making use of the system's open API, and it's gamut of native capabilities, they're given the flexibility to repeatedly meet new challenges quickly and cost-effectively.
"We tend to have a lot of integrations into other platforms," says Robert Brown, Head of IT at Baxterstorey. "So we were keen to adopt a system like Lightspeed that had an open API to support that."
Read on to find out how Baxsterstorey and Lightspeed worked together to achieve this.
Facilitating loyalty and efficiency at VISA Europe
Lightspeed helped Baxsterstorey introduce better control and oversight into VISA Europe's restaurant and cafe at its Paddington Office.

When they took over the company catering operation, they needed an ePOS system that they could integrate with the VISA's existing employee loyalty programme.

By leveraging an open API, Eposability was able to link Lightspeed's native QR scanning capabilities to VISA's loyalty program using web extensions.

When an employee scans the QR code on their loyalty card, it activates a custom-built screen whereby they are able to link each transaction processed on the ePOS to specific employees, and apply discounts or rewards based on data from Visa's existing loyalty program.

Why did they choose Lightspeed for the job? Because it's the only iPad ePOS from which bespoke functionalities can be built into the API using web extensions—a process that's usually costly and time-consuming when done through Windows-based legacy systems, but can be done quickly and cost-effectively with Lightspeed and Eposability.

Other ways Lightspeed helps VISA Europe and other offices streamline their catering operations include:
Allowing for quicker service during peak periods with an intuitive user interface and advanced integrated payments

—a particularly important feature in office catering environments where the bulk of transactions occur w

ithin a small time window.




Integrating with

Arch self-order kiosk

s to reduce the number of staff needed at tills. This includes the use of

hybrid iPads that can be used as both ePOS terminals and self-order kiosks, giving Baxterstorey the flexibility to change the tills to self-order kiosks during quiet times to reduce staff costs.


Advanced native reporting tools that

give Head Office a broader overview of operations by grabbing performance data from each revenue centre for different levels of granularity.



For example, the head office can view sales data either for VISA Europe's coffee shop, for its restaurant, or as an overview of the entire operation. They can then

compare performance between these different revenue centres, and optimise efficiency.


Performing a sales mix analysis. This shows them how different menu items are performing. Armed with this data, they can refine their offering to boost efficiency.



Tracking student spending at University of Chichester

At the University of Chichester, Baxsterstorey were met with three challenges: first, tracking student spending relative to a daily £8 subsidy; second, affecting buying behaviour at each till location across the university's two campuses; third, tracking sales and managing menus across multiple revenue centres.
For the first challenge,

Eposability

helped develop a bespoke API integration for Lightspeed ePOS, whereby students simply need to tap their student card at the ePOS, and the purchase is automatically deducted from their daily subsidy.





Eposability and Baxterstorey were also able to

develop a custom student spend report, whereby they could track student spending overtime and report this data back to the university.





"Previously, tracking staff or employee subsidies would be a manual process, but now we've managed to automate that with Lightspeed," says Robert.

As for the second challenge, Baxsterstorey can affect student buying behaviour from Lightspeed's back office. There they can select which menu items are available within the student's daily subsidy.



Thirdly, Lightspeed provides Baxterstorey with a single back office portal from which they can manage and track the performance of their multilocation hospitality operations.

They can quickly make real time menu updates in the back office, and choose whether they can implement those changes in one ePOS or all of them, giving them the flexibility to adapt to the unique needs of one revenue centre, or the overarching needs of the multilocation hospitality operation.
Flexibility to adapt—again and again.

"Lightspeed is as advanced a technology that you're going to get from an ePOS system," adds Robert. "It's future proof, evergreen, and ticks all the boxes in terms of having a solution that can grow with us into the future."

Lightspeed's partnership with Baxterstorey demonstrates its flexibility as an open API, cloud-based iPad ePOS for multi-location hospitality businesses.

With Lightspeed, Baxsterstorey can easily duplicate, or adapt, their ePOS setup when entering into contracts at new sites. That gives them the confidence to move forward knowing that Lightspeed ePOS will be able to satisfy the unique needs of each operation.

This ability to adapt is especially important where major shifts in the hospitality industry can happen almost overnight.

Lightspeed's flexibility allows businesses to try new things in situations where their normal source of revenue is off-limits.

For example, as part of the Pinewood Studios contract, Baxterstorey decided to run an ice cream pop-up during summer 2020, to reach staff in a social distance friendly way.

All the staff had to do was set up a new iPad in the pop-up location, add a new menu to Lightspeed's back office, and they were ready to go.

"The operation is helped hugely by having a mobile ePOS like Lightspeed" says Robert. "An issue we previously had in our client's sites was the limits of traditional, fixed and clunky POS systems. We often have a requirement for a system that can be picked up and moved around. That's where Lightspeed really shines for us."

Easy, data driven staff scheduling with Planday

BaxtserStorey uses an integration between Lightspeed and Planday to overlay sales and payroll data.

Using the integration they can track revenue over time and spot their most and least lucrative time periods. They can then combine this data with payroll reports to optimize their staff scheduling and improve their wage-cost percentage.
Lightspeed gives the Baxterstorey the freedom to move forward.

With Lightspeed, technology is no longer a barrier to BaxterStorey trying new concepts and reimagining their business. Lightspeed genuinely allows you to try new things, and adapt the technology to suit them over and over again.

Want to know Lightspeed can help your multilocation hospitality business? Let's talk.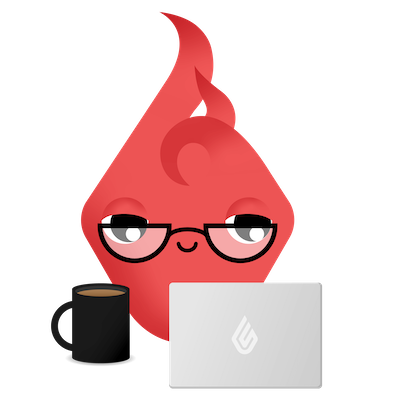 News you care about. Tips you can use.
Everything your business needs to grow, delivered straight to your inbox.