Sitting in a beer garden on a sunny summer's day is a simple pleasure that we've missed out on over the past year.

If you're reading this, chances are you own or run a pub or bar and are wondering how you can safely reopen your business on April 12th.

So we've put together a short guide to optimising your beer garden to safely welcome customers back.
– Why beer gardens are important
– How to adapt your outdoor space
– Design tips for your beer garden or roof terrace.
Let's dive in!
Why are beer gardens important?
As the UK lockdown eases, pubs and bars must ensure that their venues are safe for returning patrons.
Introducing an outdoor space to your business premises, or adapting one you already have, gives your customers a safe space to enjoy a drink with peers, while safely social distancing.

Studies have shown that the risk of infection reduces greatly outdoors, partly because social distancing becomes much easier in open spaces, than confined indoor ones.

So while the allure of beer gardens and roof terraces in summer months is self-evident, today they play a greater role in assuring customers that visiting your pub or bar are safe.

How can you adapt your outdoor space?
Your pub or bar may not already have a designated beer garden. If this is the case, it may be possible to repurpose a car park or pavement space within or nearby your venue's premises. For this, you can apply for a pavement license through your local council, or update your premises license.

Seating and floor plan

Your outdoor floor plan should meet the official social distancing requirements for your pub or bar to operate safely.

Clearly mark the distances customers should stand apart from one another and, if possible, install a one way system to better control the flow of traffic within both your indoor and outdoor spaces.

Consider purchasing new outside pub furniture that minimise the chance of customers sitting in large groups, or from too close together.
Table service
The days of ordering at the bar may well be behind us. To further reduce the risk of infection, British pubs may have to adopt European-style table service to take orders.

This may be a blessing in disguise, reducing queues at the bar, keeping wait staff active on the floor and improving the flow of service.
If you're using a bar or pub ePOS, consider going one step further by integrating mobile order and pay software that allows customers to order drinks and snacks from their phones. This not only makes your service more efficient, it also helps keep your customers and staff safe.
To meet the needs of the new era of hospitality, we're soon to be launching Lightspeed Order Anywhere, a modern digital ordering tool that enables guests to place orders from their devices using a QR code.
By scanning a QR code generated by your restaurant, Order Anywhere lets customers browse your menu, order and pay right from their table for a completely contactless restaurant experience.
Want more more information? Talk to one of our experts.
Signage
After your patrons have had a few, they could quite easily forget social distance. Rules are easily broken and before you know it, you can no longer guarantee the safety of your staff and customers.
That's why it's vital to have clear signage around your beer garden or roof terrace space, reminding customers of the rules of social distancing and prompting them to 'stay alert'.

Toilets
Once your beer-drinking patrons have 'broken the seal', it's important that they can safely use the toilet.

Make sure that your toilets are cleaned regularly, work on a one-in, one-out basis and have safety protocols and hand washing instructions clearly communicated. This applies regardless of whether you're opening your indoor toilets or installing port-a-cabins onto your premises.

You will also need a system in place to avoid queues, like setting a limit on the amount of people waiting at any one time.
An example: The Rotunda, Glasgow
The Rotunda in Glasgow has taken it upon itself to design a whole new bar and dining concept for its car park and outdoor patio spaces.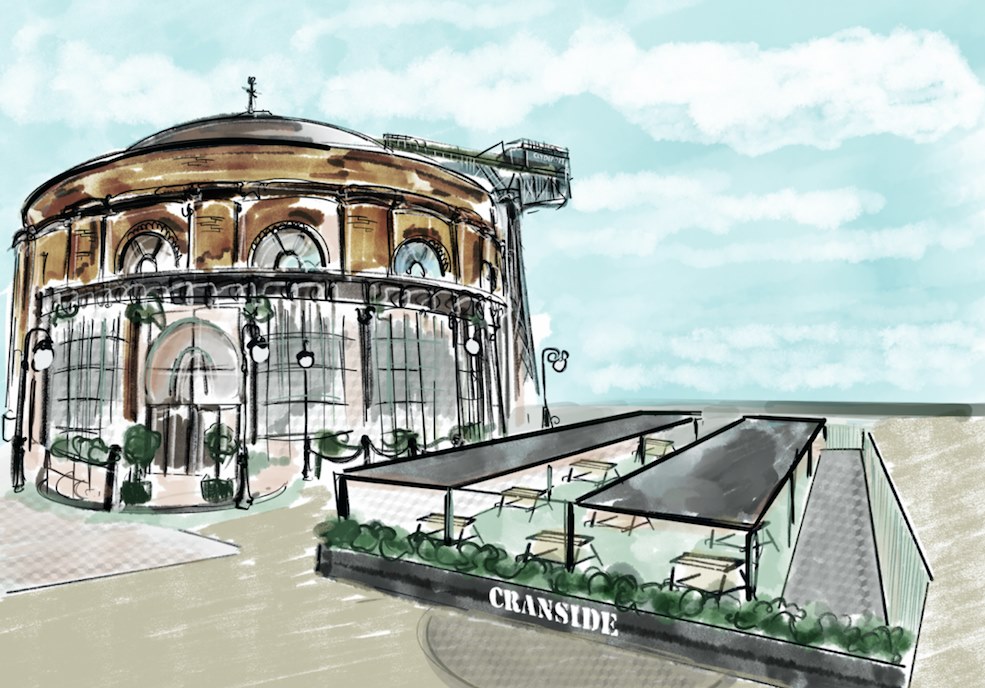 The pub is soon to open it's free-to-enter marquee space, named Cranside Kitchen. The new concept will offer menus from five local restaurants served under pergola style marquees in an area currently used as the pub's car park.

The floor plan, outdoor food market and bar space is all specially catered to social distancing guidelines. All staff will be required to wear gloves and face masks when dealing with customers.

How to design your beer garden or roof terrace
Keeping customers safe should be your number one priority. That said, you should still strive to provide them with a comfortable experience when they drink with you.

Much like instagrammable interiors, tastefully designed beer gardens and roof terraces can act as an effective marketing tool. If customers find themselves somewhere out of the ordinary, they're likely to want to share it – boosting your business's presence on social media.

Plants

Most of us can agree that the presence of greenery makes a location a lot of more inviting. Here are some tips for integrating greenery into your beer garden or roof terrace.

Choose wisely – plants that cause allergies or attract insects will not bode well for your foot traffic.
Space them out – Make sure your greenery isn't encroaching too heavily on customer's seating space.

Look after them – Nothing kills an atmosphere more than the presence or dead and wilting plants!
Rain protection

Rain is a reality of British life, even during the summer months. If your beer garden or roof terrace isn't prepared for showers, your customer will quickly migrate somewhere that is.

Make sure you have enough awnings and umbrellas to keep your customers dry when the rain comes.
Music
Government guidance states that pubs and bars should keep music volume low. Loud music may cause customers to shout, which may increase risk of transmission through water droplets.

But even at a reduced volume, music can still add to the atmosphere of both indoor and outdoor spaces. Just make sure customers can have audible conversations with each other, and try not to place speakers too close to where they sit.

Expect the unexpected
Pubs across the country are faced with a shared challenge: making the pub experience work during a pandemic. Together, we're learning how to navigate 'the new normal' while keeping our venues safe, operational and financially viable.

It's likely to be a steep learning curve, but also an opportunity to reinvent and grow. If you're unsure about how to make your pub work this summer, we hope this article provided some inspiration.
With today's technology, hospitality can operate in ways they never have before. As hospitality businesses adapt to the new normal, so will the technology we use to smooth out our day-to-day tasks and grow customer bases.
There is no one-size-fits-all solution to the problems we currently face, but armed with information and the right technology we can at least take a step in the right direction.
Curious what a restaurant, bar or pub ePOS can do for you?
Talk to one our of experts, and start digitising your business today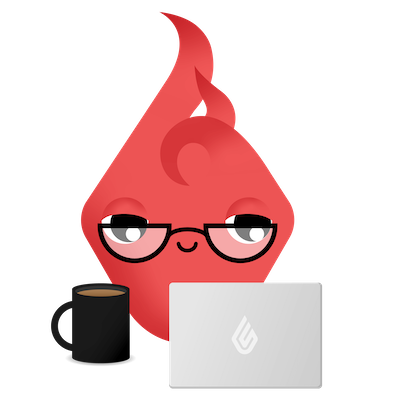 News you care about. Tips you can use.
Everything your business needs to grow, delivered straight to your inbox.