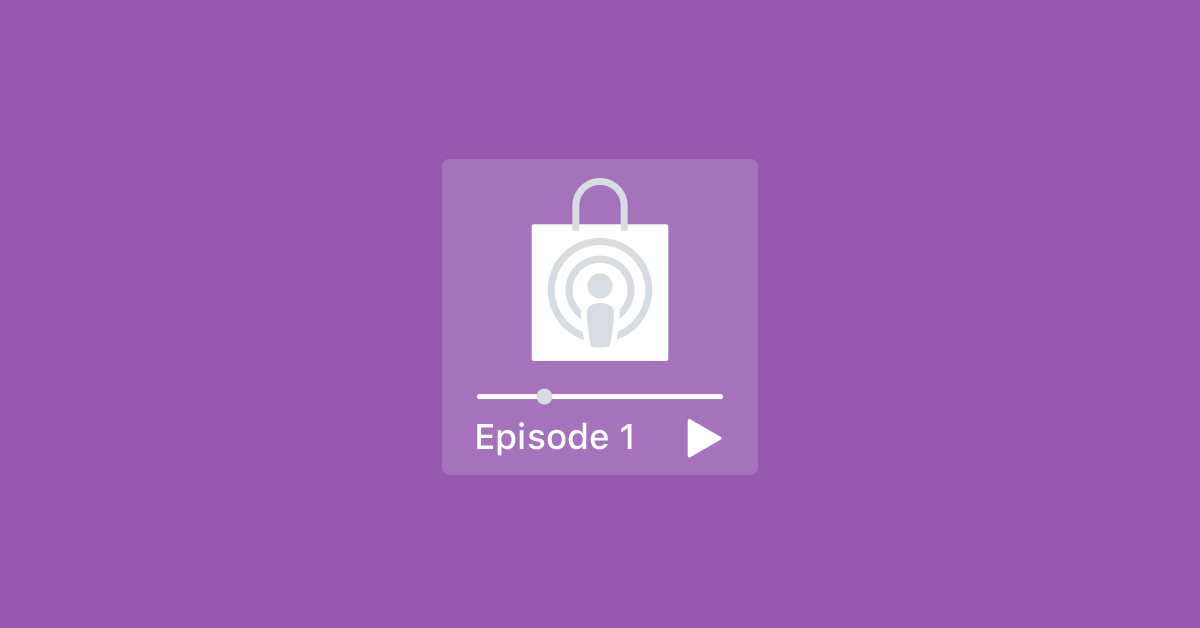 It's no surprise that podcasts are growing in popularity. They're the perfect medium for consuming content on-the-go. In fact, 50% of Americans ages 12 and older have listened to a podcast, with 32% tuning in every month.
What's more, they're free to access and available on many platforms, from Stitcher and Spotify to Apple's Podcast app. Learning has never been easier.
We've put together our list of the best eCommerce and retail marketing podcasts out there. Don't miss our "must-listen" episode for each one if you're ready to dive right in.
The best marketing podcasts for retailers and eCommerce merchants
eCommerce Marketing Podcast
eCommerce Influence
Online Boutique Source
Amy Porterfield
The Jason & Scot Show
Total Retail Talks
eCommerce Uncensored
eCommerce Boos
The Commerce Marketer's Podcast
1. eCommerce Marketing Podcast
Website: https://www.ecommercemarketingpodcast.com/
What you see is what you get from this podcast, where marketing experts share tips and secrets to help your eCommerce business excel in this critical area.
Their podcasts cover a wide range of topics, from doing a content audit to automating email marketing—tune in and look for the episode that you need to hear. Better yet, join their Facebook group so you can continually learn and grow.
2. eCommerce Influence
Website: https://www.ecommerceinfluence.com/posts/category/podcasts/
This brand has a plethora of marketing resources for retailers and eCommerce merchants. One of their best is the podcast they host.
Their tone is informal and yet incredibly educational, covering a wide variety of subjects, from marketing to productivity. If you want to turn up the dial on your business, this is the podcast for you.
3. Online Boutique Source
Website: http://onlineboutiquesource.com/podcast-2
This podcast is perfect for first-time eCommerce owners. It's filled with realistic and relatable advice for those who are new to both the industry and marketing.
Learn about SEO, social media, email marketing and more from Akilah Thompkins-Robison, who's been a web designer, marketing consultant, and online seller at various times throughout her career. Now she shares all the knowledge she's gained along the way with her podcast.

4. Amy Porterfield
Website: https://www.amyporterfield.com/amy-porterfield-podcast/
This marketing powerhouse is all about making marketing easy. And you'll get more than just simple tips.
She interviews experts, provides "mini-execution plans," and takes listeners behind the scenes of her biggest launches, saying what did and didn't work from a tactical and strategic perspective. While she doesn't focus solely on eCommerce and retail, her marketing expertise can't be missed.
5. The Jason & Scot Show
Website: http://retailgeek.wpengine.com/category/podcast/
These two retail veterans talk everything eCommerce on their podcast, inspired by their time serving on the Shop.org Board of Directors.
They wanted a way to keep those important conversations going and so the podcast was born. Not every episode covers a marketing topic, but each one features retail and eCommerce veterans, like the CEO of UncommonGoods and SVP of Global Marketplace for Walmart. You can't miss their insights.
6. Total Retail Talks
Website: https://www.mytotalretail.com/podcast
This podcast is for retailers looking to learn from giants in the industry.
In Total Retail Talks, you'll uncover secrets about how worldwide brands like Barnes and Noble reach their audiences, improve their marketing with technology, and much more. For brick and mortar retailers, this podcast will provide the most relatable insights.
7. eCommerce Uncensored
Website: https://www.ecommerceuncensored.com/
This podcast is hosted by three eCommerce experts, which allows you to hear from three different perspectives.
You can pick and choose from episodes about Facebook ads, email marketing, Google Ads, and sales funnels, covering most areas of your marketing efforts. Listen to this podcast to get information on how to simplify and execute so you can feel confident with your marketing.
8. eCommerce Boos
Website: https://sleeknote.com/e-commerce-boost
This podcast, brought to you by SleekNote, covers every eCommerce marketing need you might have, along with other eCommerce challenges like abandoned cart and conversion rate optimization.
Each episode is just 20 minutes or less, so if you're too busy for hour-long episodes, this is the podcast for you.
9. The Commerce Marketer's Podcast
Website: https://blog.bronto.com/tag/podcasts/
Bronto's podcast is all about marketing, providing plenty of opportunities to learn from major players in the commerce industry about influencer marketing, email deliverability and other, hyper-relevant topics.
At just 40 minutes, each episode is thorough without taking up too much time. Episodes are released every few weeks, so check back a few times each month for new content.
Tune in and start learning
These podcasts will help you become a better marketer and grow your business, all while getting where you need to go or doing tedious work.
Find each one on your preferred listening platform and tune in for expert insights and best practices that will help you excel.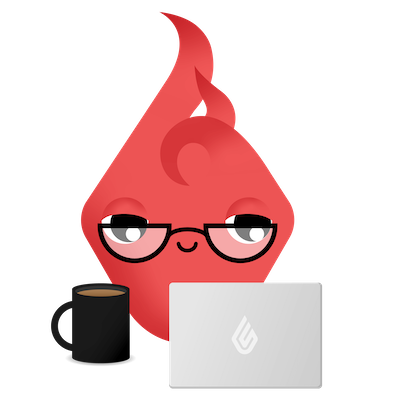 News you care about. Tips you can use.
Everything your business needs to grow, delivered straight to your inbox.