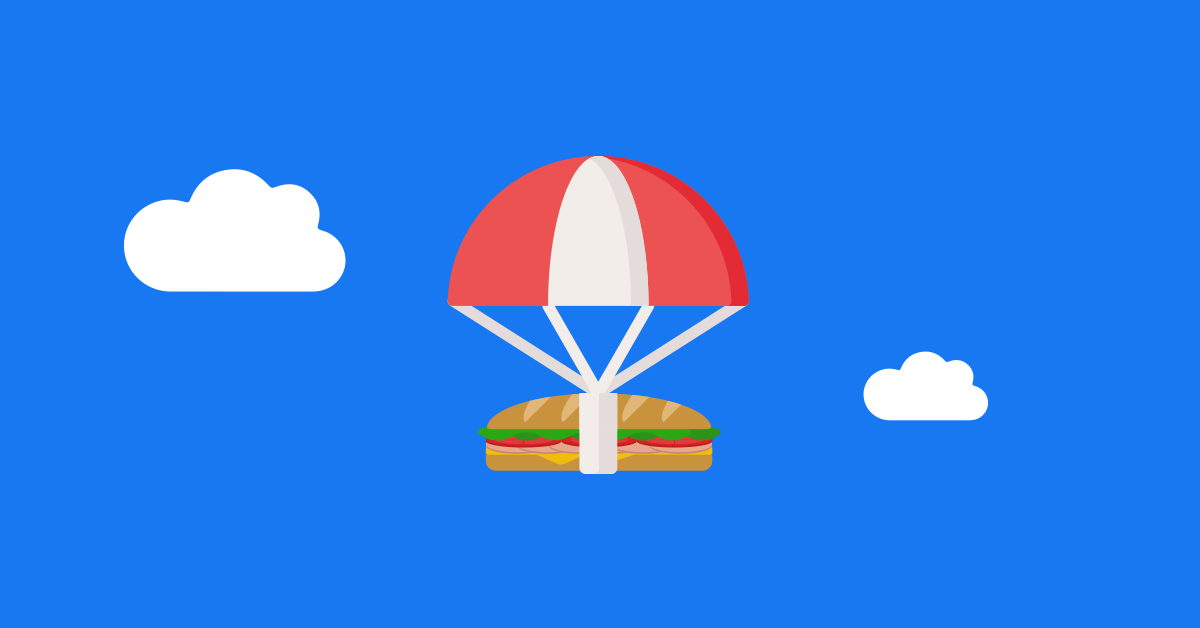 As governments take action to contain COVID-19, many restaurants are facing a new reality: If customers can't come to you, you must go to them.
Restaurant owners and operators have a few options for how they can move forward during this period of heightened uncertainty. Some establishments have been mandated to reduce their seating capacity by half in an effort to promote social distancing between customers, but this just doesn't make sense.
While you have control over the cleaning, sanitising and food safety protocols of your establishment and your employees, you simply can't control the behaviour of people that visit your establishment. Contamination is still a very real possibility.
Rather than hope to feed 50% fewer patrons than you typically do and risk exposing them and your staff to the virus, the safer and more viable way forward is to shut your restaurant down to the public and transform your kitchen into a safe, sanitised dark kitchen (also referred to as a virtual kitchen or ghost kitchen).
Learn the right way to offer delivery and takeout
Now more than ever, consumers are turning to delivery and takeout, but many restaurants are reluctant to embrace those sales channels because of potentially lofty service fees and increased operational complexity. Download our playbook for a detailed look at how to support delivery and takeout and boost off-premise sales.
Of course, this can be a challenge for many restaurants who do not currently support delivery, but in this new and uncertain environment, it's the only way to be a prudent and responsible business owner. Restaurants who successfully pivot to a contactless delivery business model are better positioned to support the needs of their communities and customers while assuring their business stays afloat.
Understanding the critical role they play for restaurants, third-party delivery service providers have launched COVID-19 response programs:
UberEats
UberEats is waiving delivery fees and implementing "Leave at Door" delivery to support self-isolation measures.
Read more on UberEats' response to COVID-19 here.
Deliveroo
Deliveroo has introduced a "non contact service" for consumers, and are offering delivery of kitchen and household products for those in isolation.
Read more on Deliveroo's response to COVID-19 here.
JustEat
JustEat, along with Deliveroo, are in talks with UK ministers on delivery care packages to vulnerable and elderly people during social distancing.
Read more about JustEats's response to COVID-19 here.
Reassure your delivery customers
Customers know there are still risks of getting or spreading COVID-19 by ordering delivery, but you can ease their concerns by clearly communicating the sanitation and safety measures your restaurant is taking. Here are some things you can do to assure that your customers feel safe and trust ordering with you while they self-isolate:
Leverage your website and social media accounts

Launch location-targeted ads

Communicate delivery, food prep and sanitation procedures

Introduce delivery-safe menu items

Include a thank-you note

Offer promo codes
1. Leverage your website and social media accounts
Now more than ever, customers are going to be looking online. Use your website and social media accounts to announce that you now offer delivery, communicate the safety and sanitation measures you're taking for food prep and delivery and showcase your delivery menu.
Customers value transparency. Don't be shy to post Instagram Stories and Facebook videos and keep the lines of communication open between you and your followers (your biggest fans).
2. Launch location-targeted ads
If there was ever the right time to set up location-targeted Facebook and Google search ads, it's now.
First, consider how large your delivery radius is with third-party delivery platforms. According to UberEats, your restaurant's delivery radius is relative to your restaurant's location and based on a number of factors, including distance and food prep time.
That tells you exactly where your target consumers are situated.
Next, whip up some ads that comply with Facebook's Ads Guidelines. Communicate what you're offering and that you're taking safety and sanitation seriously.
Finally, create an ad in Facebook's Ads Create tool and select Local Awareness. Enter your business' address and the advertising radius (which should match the delivery radius specified by the third-party delivery services you have accounts with).
3. Communicate delivery, food prep and sanitation procedures
Understandably, customers have a heightened concern surrounding sanitation and value complete transparency.
Use your website and social media accounts to talk about the delivery hand-off procedures you have in place (as of right now, most third-party delivery services are mandating couriers to leave deliveries at the door and never come in physical contact with the customer).
Similarly, communicate the measures you put in place to assure no contamination happens during food prep. From packaging and glove protocol to how you receive food supplies from vendors, show customers how, every step of the way, you're taking sanitation seriously.
4. Introduce delivery-safe menu items
Not all menu items are ideal for delivery. Consider curating a delivery menu that exclusively features dishes that travel well, can be refrigerated and reheated without compromising food quality.
Meals for breakfast, lunch and dinner, frozen meals, you name it. If it aligns with your restaurant's ethos and fills a need for your customers, it may be worthwhile to serve. The best way to find out? Use Instagram's Questions Sticker to ask your followers what types of dishes they'd like to see on the menu.
5. Include a thank-you note
In each of your delivery orders, include a thank you note that recaps all of the safety measures you took to ensure your customer's safety, thank them for trusting you and reiterate that they can rely on you to always provide good quality food that's safe—now and post-pandemic.
6. Offer promo codes
It's unsettling, but the truth is that, as of right now, nobody knows how long self-isolation is going to last. Customers may need to routinely order food and pay a premium for delivery. In times of economic and financial uncertainty, every dollar counts.
Consider offering promo codes that are valid for a customer's next delivery order. If your food hits the mark and they trust in your commitment to sanitation and food safety protocols and procedures, they may look to you for their next meals as well.
Want to ditch third-party delivery services?
Many restaurants are wary to deliver through third-party delivery services because of service fees that can reach up to 30%, which can have a serious impact on profit margins.
If you fall into that category, perhaps you'd prefer opting for solutions that let you control the delivery process in-house: from food prep to delivery. Some food delivery systems available in the UK include:

If you decide to go the route of owning your entire delivery process, there are a few things you need to keep in mind:
Detail your pickup and delivery procedures
Be transparent with your pricing structure
1. Detail your pick up and delivery procedures
Clearly communicate the safety procedures that your delivery couriers are taking to prevent contamination. Before the customer places an order with you, they'll want to know that you took the necessary measures to ensure their safety. Reassure them that cooks and drivers wear gloves and that the food, the surfaces where food is prepped and the delivery packaging are properly sanitised.
Also, make contactless delivery (i.e., leaving their food at the door and messaging them when the food is delivered) a requirement and communicate that with customers. Right now, it's the safest approach for everyone.
2. Be transparent with your pricing structure
Owning delivery comes with its own unique staffing and transportation expenses. Between staffing, gas and either commercial auto insurance or Hired and Non-Owned (HNO) vehicle coverage, it's very likely that fulfilling delivery orders costs you more than a normal sit-down order would.
As such, you need to adjust your delivery menu's pricing to account for those additional expenses. Add up your total cost of goods sold (COGS), labor and overhead expenses, and price your menu items so that you're still making net profit on each sale.
Customers are accustomed to paying a premium for delivery service. In this unique situation, people want to support their local independent businesses. Be transparent with them, tell them why menu prices have increased and ask for their support.
Delivery could save your restaurant
Now more than ever, customers need organisations to meet both their physical and emotional needs. The good news is that restaurants are in a position to do both.
While there are still risks associated with food delivery, you have greater control over your environment than if you were to continue serving guests. By implementing strict food preparation and sanitation protocols and clearly communicating the actions you're taking, you can provide customers with a service that they need while keeping your business afloat.
We urge you to keep your patrons and employees safe from contamination and close your restaurant's dining area. By pivoting from table service to a ghost kitchen, you can better control and prevent contamination while continuing to serve people in your community.
We're all in this together. Let's take appropriate action to flatten the curve.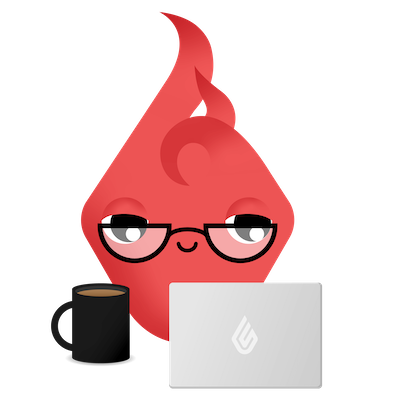 News you care about. Tips you can use.
Everything your business needs to grow, delivered straight to your inbox.