Restaurant
Uniting the hotel ecosystem: How Generator simplified their international ops with Lightspeed

As a growing business, how can you maintain uniformity across multiple locations? Generator's approach to technology might provide an answer.

In 19 properties across Europe and the US (four of which take the name of their US counterpart Freehand), they've brought everything from revenue reporting to payments under an all-in-one platform: Lightspeed.

Continue reading to find out how Generator standardised their reporting workflow and linked their PMS to Lightspeed ePOS for a more efficient tech experience.
Think twice before calling them a hostel
Whether it's in Miami Beach, London's Kings Cross, the canals of Venice or Amsterdam's Oosterpark, Generator offers a unique experience to everyone from business travellers to Gen Z backpackers.

Their brand embodies a premium yet unpretentious approach to short stay, city-trip accommodation. They're not your traditional backpacker hostel; not quite a hotel either. "We're somewhere in between," says Svenja Siltmann, Group Operations Manager at Generator.

"Like a hostel, we have shared dormitories, but also offer private rooms and a comprehensive food and beverage offering—more like a boutique hotel."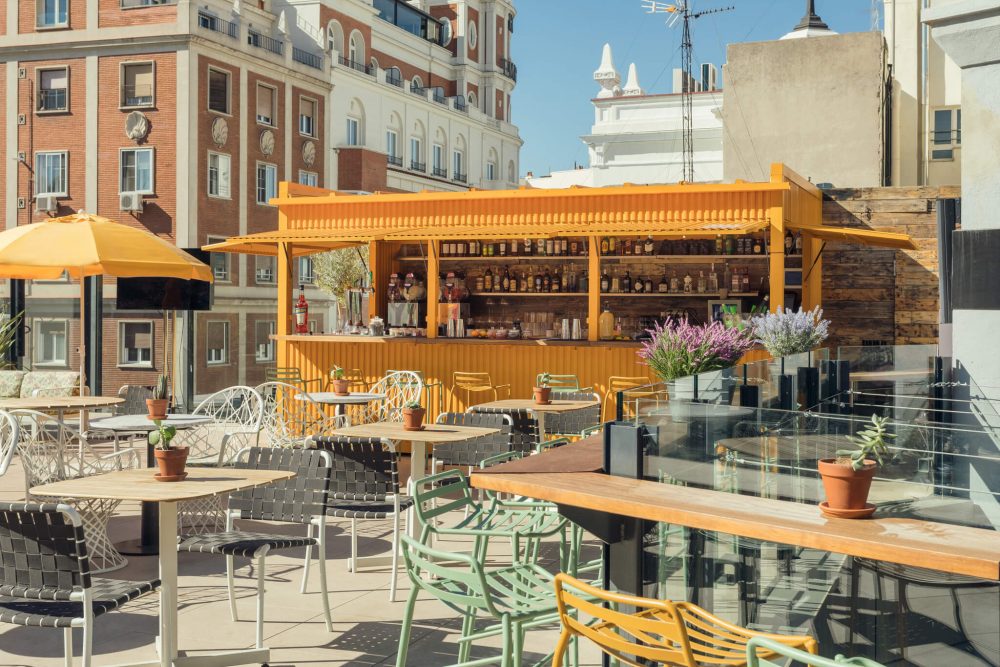 This hybrid concept reflects a larger shift away from the traditional notion of a hotel, a blurring of category lines spurred by platforms like Airbnb. What defines a hotel is becoming looser by the year, and that's allowed Generator to stand out.

But while their concept is unique, the operational challenges they face are familiar to anyone managing a large hotel chain. To achieve oversight over such far-reaching operations, they need systems that communicate seamlessly and help them simplify and scale.

That's where Lightspeed ePOS comes in.
Looking to modernise your hotel operations?
Lightspeed helps hotels consolidate their operations, so they can enhance the guest experience while growing their margins.
Ironing the kinks out of data reporting
"The main motivator for adopting Lightspeed into so many of our locations was to standardise reporting and align our business set-up," says Svenja.

"We wanted a system that worked seamlessly with our property management system, MEWS. Lightspeed seemed the perfect fit. When we perform a transaction on Lightspeed, for example, that data gets sent to our PMS so we track revenue – no errors, no imbalances."

With data shared automatically between MEWS and Lightspeed, Generator can accurately track daily revenue across their entire international enterprise.

They even integrate Lightspeed and Tenzo to receive detailed revenue reports on a daily basis.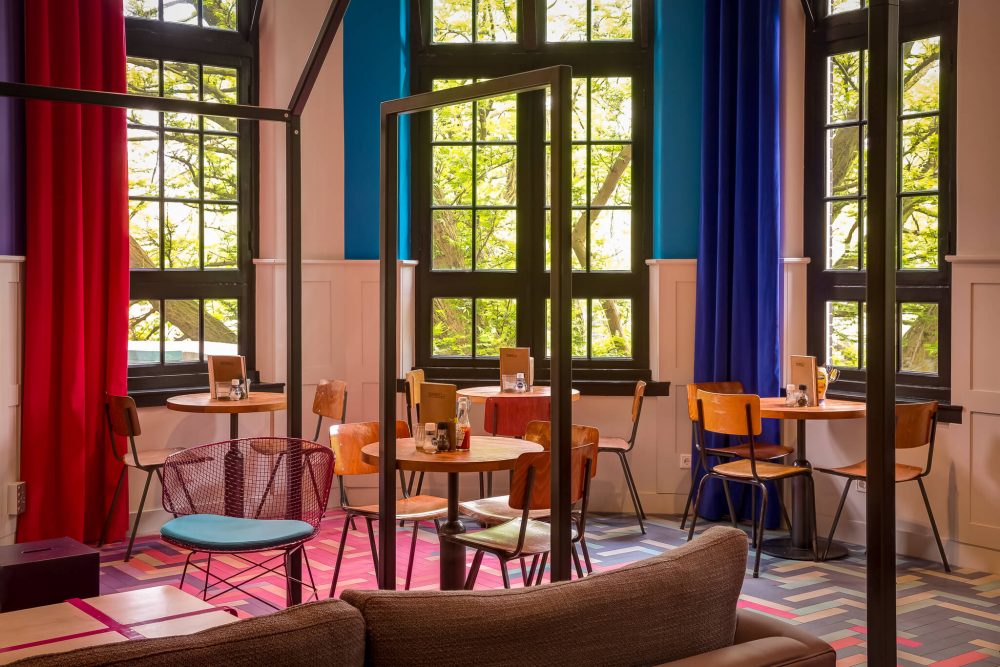 "Tenzo takes data from Lightspeed and compiles it into a daily report for each individual revenue centre across all locations. We can weigh up our revenue agaist our budget to get an accurate snapshot of how our locations are reporting on any given day."
Adapting the times with integrated payments
In the UK alone, contactless debit card payments grew by 80% between June 2020 and June 2021. That's just one of the reasons why a point of sale with integrated payments was a no-brainer for Generator.

With Lightspeed, they're able to integrate their payments solution directly into their point of sale. "An integrated payment solution makes things much smoother," says Svenja. "Our servers can now take payments and orders in one go since the iPad interface and payment terminals work together"

When a customer is ready to pay, a server simply needs to tap "Pay" on Lightspeed's interface, and their bill amount is sent directly to the payments terminal for the customer to pay any way they want.

Not only does Generator save time and reduce errors by eliminating the need to manually input cash amounts, but all transaction data is also automatically transferred to MEWS in real-time without the need for manual reconciliation.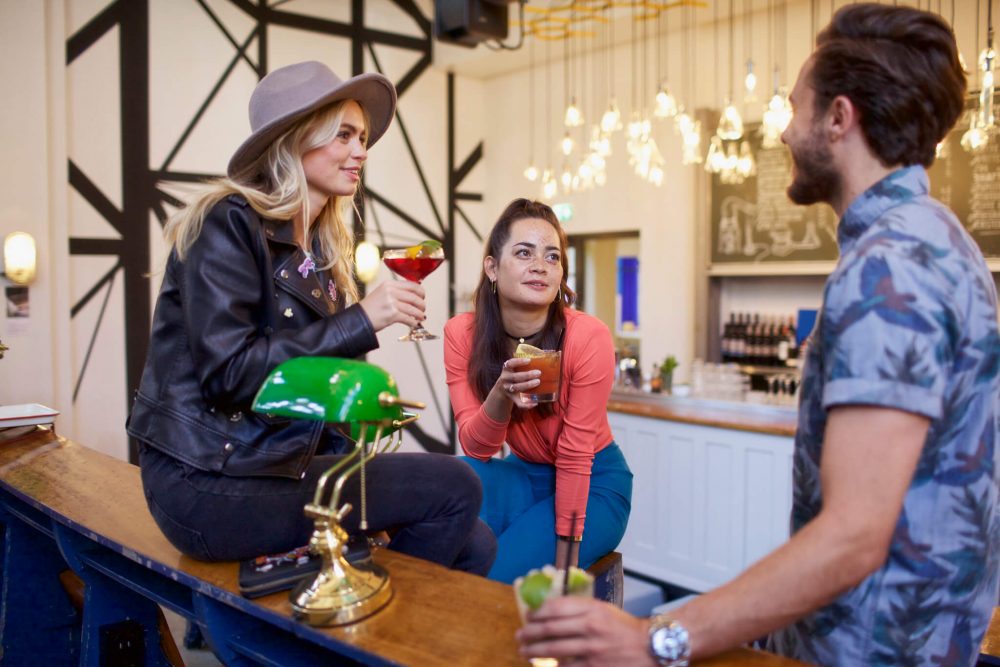 "Our payment reporting is also automated. When a customer taps their card the system knows right away where it was a bill payment, a tip, and what credit card it was," says Svenja.

"The system knows that because Lightspeed tells them, without us having to step in and report it manually. Before adopting Lightspeed we had a lot of imbalances, double transactions—that's no longer the case."
See Lightspeed in action
Don't just take it from us, watch our demo and find out what Lightspeed can do for you
Expanding their offering with table ordering
While enjoying the time saved by automated and error-free revenue reporting, Generator have further enhanced their guest experience by introducing table service to their enterprise.

Staff have no trouble using the system. They don't have to worry about the system going down or failing them during service, and can focus on delivering the best experience for guests.

"Lightspeed is very intuitive," adds Svenja. "We don't need a system trainer to tell staff how to use it because it's easy, and that helps especially in stressful situations."

"Before Lightspeed, we had a lot of outages, and support couldn't be reached. If you're in a stressful situation during COVID with limited staffing, it helps to have a stable system that staff can rely on"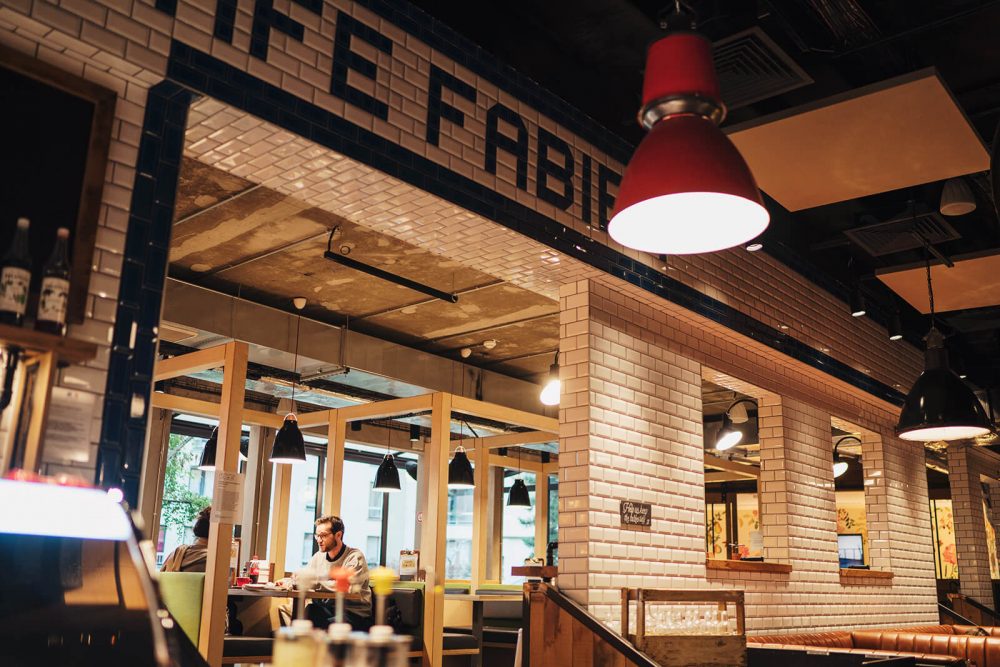 But it's not just table service that Lightspeed helped optimise. The system's many add-ons have helped Generator diversify their revenue streams during harder times. For example, they implemented Deliverect into their Amsterdam location.

"Deliverect greatly streamlines our delivery operations," says Svenja. "You don't need five different tablets from different delivery suppliers. It's all brought together under one platform. We don't need to accept everything manually. It's just a faster process."
Get geared up for growth
Looking to expand your restaurant business this year? Download our free guide to discover everything you need to know about expanding to new locations
Thriving despite it all
Like others in their industry, Generators fortunes have suffered from fluctuations in consumer spending due to repeated lockdowns and reopenings since 2020.

"Soon as there are restrictions coming in, especially in Europe, business goes down, and that has a very drastic impact right away," says Svenja. But we also see that once restrictions are being lifted, the business returns quickly. In the last two years, we've gotten used to extremes: going from being fully occupied one second to closing it all down the next."

Despite an end of the pandemic in site, occupancy rates across the industry are yet to return to pre-pandemic levels. In response to this, Generator aim to further diversify their revenue streams

"The next step is to continue growing the brand's offering," adds Svenja. "That could mean taking event booking or integrating online ordering onto our website. We've already been able to successfully implement things like table service and delivery. Lightspeed allows us to transform our service style, to improve and adapt."

Since implementing Lightspeed across multiple locations, Generator now has the stability and flexibility to respond to whatever comes their way.

Wishing the same for your hotel? Let's talk.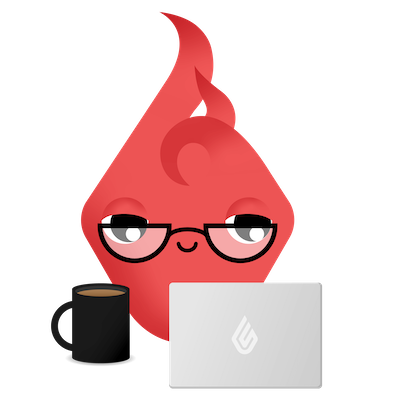 News you care about. Tips you can use.
Everything your business needs to grow, delivered straight to your inbox.