From the consumer's perspective, paying for something is pretty straightforward. But the truth is, the whole payment process can be quite confusing for business owners.
As far as your checkout workflow goes, you can either choose to have your payment processing integrated or non-integrated to your retail ePOS or restaurant ePOS. In simpler terms, it's like saying your payment terminal either speaks to your electronic point of sale, or it doesn't.
In this article, we'll dive deeper into integrated payment processing, how it compares to non-integrated payments, and provide examples to properly illustrate the difference.
We'll answer the following questions:
Introducing Lightspeed Payments
Join Lightspeed's Sales Engineer and payments expert Nick Van Den Brulle as we introduce a faster, easier way to handle transactions directly from your electronic point of sale.
Defining integrated payments vs. non-integrated payments
Integrated payment processing
An integrated payment processor is one that communicates with your ePOS system to process payments and complete transactions. Your transactions are recorded automatically in your ePOS system, removing the need for manual entry. This makes for a speedier checkout experience for both you and your customers.
Because it's linked directly with your ePOS system, an integrated payment processor provides data related to reporting, inventory, analytics, and other software your ePOS uses.
For eCommerce applications, having an integrated payment processor means your customers won't be taken to a third-party website or app to complete payments.
Integrated payment processing is ideal for all types of businesses, including those that transact online and in-person.
Non-integrated payment processing
As you've likely gathered, non-integrated payment processing is when your payment processor doesn't communicate with your ePOS. Transaction data isn't automatically recorded when you ring up a sale, meaning you have to manually input information.
When your processor isn't connected to your ePOS system, you won't have automatic access to data related to reporting, inventory, and more.
For online transactions, customers are taken to third-party websites or apps to complete payments.
Non-integrated payments are generally less ideal for merchants, because they require manual work and introduce complexities to the checkout experience.
How do integrated and non-integrated payments work?
So, how do integrated vs. non-integrated payments work? To answer that, we've created scenarios to illustrate how integrated payment processing works, both in-store and online.
Integrated payments in-store
A woman (let's call her Sophia) is out shopping for a new pair of running shoes. She walks past your window display, spots the exact pair she wants and enters your shop. You pull out a box in her size and you enter the order on your iPad to process the sale. The bill comes out to an even £100, and Sophia chooses to pay with a credit card.
If your ePOS has integrated payments, this is what the checkout process looks like in this scenario:
Create a new sale and scan the item.

Select the payment method your customer would like to use (cash, debit, credit, gift card, etc.).

Your ePOS will automatically sync this information to your terminal, prompting Sophia to complete payment, then automatically communicate this back to your ePOS and complete the sale.
Integrated payments online
Here's what Sophia's checkout experience would look like online:
Sophia finds the shoes she wants and adds them to her cart.

Sophia proceeds to checkout, enters her personal and payment information all on one page—without any redirects—and concludes her order.
Non-integrated payments
Here's what the same transaction would look like with non-integrated payments, both in-store and online.
Non-integrated payments in-store
Create a new sale and scan the item.

Select the payment method Sophia would like to use (cash, debit, credit, gift card, etc.).

Grab your terminal and manually input the amount.

Once payment is complete, retrieve the terminal and printed receipts.

Manually mark the purchase as paid and conclude the sale in your ePOS.
Non-integrated payments online
Sophia finds the shoes she wants and adds them to her cart.

Sophia proceeds to checkout and enters her personal information.

Sophia gets redirected to a third party landing page to enter her payment information. A popular example of this is PayPal.

Once payment information is entered and the payment has been authorised, she gets redirected back to the merchant's website where she will be prompted to confirm her purchase, thus concluding her order.
What are the benefits of integrated payment processing?
As the examples above show, integrated payment processing streamlines the checkout process to create a more efficient and enjoyable experience for both you and your customers.
If you were to use a non-integrated payment processor, not only are you adding more steps to your checkout process, you're also missing out on all that valuable data that comes with every transaction. The only information you would be collecting is the fact that there was a sale, and that a card was used to pay for it. That's not at all conducive to business growth.
Let's dig deeper into some of the benefits integrated payments can offer your business.
1. Faster checkout process
Uninterrupted communication between your ePOS and payment processor ensures a more efficient checkout process. You don't have to manually enter information or record transactions yourself—it's all done for you, making checkout a breeze. Plus, this allows you to process more transactions and potentially make more sales as a result.
Consider the case of Silo and Crate Brewery, who use Lightspeed Payments to streamline checkout and eliminate errors.
"Lightspeed Payments has just sped up service so much, and made it so much easier. Less mistakes, less chance of fraud, less possibilities of things going wrong because it's speaking directly to the ePOS." explains Tim Dennis, Silo and Crate Brewery's General Manager.
2. Potential for a higher bottom line
Speaking of generating more sales, integrated payments can also pave the way for higher revenue and profit. When your ePOS and payment solutions are tightly integrated, it's much easier to implement things like tipping, which can help drive revenue.
3. You can save money
In addition to saving you time, choosing the right integrated payment processor could potentially lower your costs. Lightspeed Payments, for example, may be able to match or beat other payment providers' rates to ensure you get the most bang for your buck.
4. Increased customer satisfaction
A streamlined checkout experience makes for happy customers. Non-integrated payments lead to longer checkout workflows, which could cause frustration among your customers. Plus, an online checkout experience that's slow and involves third-party sites increases chances of customers abandoning their carts.
An integrated payment processor eliminates these issues—your customers will be pleased with an efficient checkout experience, making them more likely to shop at your business in the future.
As well as improving customer satisfaction, an ePOS with integrated payments is simpler for employees, too.
After decades of successful sales, customer Neal's Yard wanted to take the next step. It was time to undergo a digital transformation to offer a truly omnichannel experience.
Paul Stephens, Head of Data & Technology at Neal's Yard Remedies said, "By choosing Lightspeed, we were able to ensure that not only did we have the ability for omnichannel loyalty across our different selling channels, but we could ensure that our retail staff had an easy-to-use ePOS system, we were able to build up our customer data set, the guys in the back office have a very simple platform to maintain and there's a very rich API data set for us to use."
5. Reduced risk of errors
You and your team are busy running a business—you shouldn't have to worry about issues caused by manually entering the wrong information.
Consider the story of the department store Philip Morris & Son.
Philip Morris was struggling with an outdated point of sale system that lacked the sophisticated workflows necessary to manage multiple channels and a large inventory base. They had disparate systems overseeing their in-store and online inventory and had no way to connect their ePOS to their accounting software.
Not to mention, their non-integrated payments system also came with high fees.
Fast forward to today, and the store is using Lightspeed Payments. Connecting their ePOS and payment solutions made operations so much easier. Philip Morris' teams also streamlined the checkout process, making life simpler for cashiers and customers alike.
According to Bruce Jones at Philip Morris, "The till operators are only pressing one button, feeding transactions straight through to the card machine. So that makes it quick. It has reduced errors completely. We no longer have to buy credit card rolls. So that reduces costs and makes it a lot more efficient."
6. Simplified accounting and bookkeeping
Because your in-store and online sales are entered automatically into the correct ledgers of your accounting software, bookkeeping becomes much easier. You'll no longer have to manually enter and mark down every ePOS transaction, making it much easier to keep track of your records for accounting purposes.
This also makes life a breeze when tax season rolls along. Integrated payments help keep your books more organised, so tax prep is faster for you and your company's accountant.
7. Improved reporting
Integrated payments mean that all your transaction data is automatically captured and reconciled in one system. You can say goodbye to manual data entry and hello to accurate, up-to-date transaction info at your fingertips.
Plus, with all your data in one place, you'll be able to generate comprehensive reports on payment types and sales, which offers insights into sales trends and customer behaviour. That way, you can make data-driven decisions to improve your business operations.
8. Enhanced security
One key benefit of integrated payments is that it reduces the risk of data breaches. With an integrated system, payment data is securely transmitted directly from your ePOS to the payments processor, which means there are fewer opportunities for sensitive data to be intercepted by hackers.
Plus, an integrated system can provide encryption, which adds another layer of security to the payment process.
Another plus? Integrated payments help you comply with industry regulations and standards, such as PCI DSS. This not only protects your business from potential financial losses due to fraud or non-compliance, but it can also help build trust with your customers, who are increasingly concerned about the security of their payment information.
9. Superior support with integrated payments
The right integrated payments provider can streamline your customer support experience. Merchants who use Lightspeed's Unified Payments platform can access ePOS and payments support under one roof, so you don't have to deal with multiple vendors.
As such, you get faster access to the support you need and you're able to interface with a team who really knows your business.
A few things to know about payment processing
If you're looking to grow your business, don't underestimate the importance of payment processing. A good payment processor can help streamline your business operations, help you maintain cash flow, and keep customers happy—which can lead to more sales.
Here's some useful information about payment processing to consider before you start your search.
1. You can accept a variety of payment methods
An integrated payment processor gives you the flexibility of accepting a wide variety of payment methods. That includes credit cards, debit, digital wallets like Google Pay, ACH payments, bank transfers and more. Since people don't often carry cash anymore, it's important to evolve with your consumers and meet their expectations. An integrated payment processor is one way to do that.
2. You should carefully assess pricing models
Pricing structures may seem confusing, but they don't have to be. Do your due diligence and research each provider's pricing model thoroughly before signing a contract. Read the fine print carefully to determine rates and to find out if there are any hidden fees. Pricing models generally fall into one of the following categories: interchange plus, flat rate, and tiered pricing. Compare quotes from various payment providers so you can figure out exactly how payment processing costs will factor into your monthly expenses.
3. Your payment processor should be secure and PCI compliant
Accepting payments comes with meeting a strict set of security measures, otherwise known as PCI compliance standards. These measures protect customer and merchant data. A payment provider that handles PCI compliance for you will save you time and energy—you won't have to worry about being up to date with security requirements because your payment processor does so on your behalf. It's worth finding a payment processor that monitors for fraud and other security risks.
4. Customer service is key
What kind of support do you expect from your payment processor? It's an important question to consider. You'll likely want to be able to get in contact with your payment provider at any time, especially if an urgent issue arises. Read reviews and look into the customer service a payment provider offers before you sign on to make sure it'll meet your needs.
Start using an integrated payment solution today
The market has been shifting toward integrated payments for some time now, and with good reason. Think about the kind of shopping experience you want to offer your customers in-store and online. Think of your own experiences when shopping at your favourite stores and what you enjoyed about their checkout process. Chances are, integrated payments are part of that winning equation.
Ask yourself: What kind of effect does a lengthier checkout process have? Or the illusion that their information is being recorded twice online with two different parties? The transaction might be perceived as a scam.
Although a service like PayPal as a payment option accommodates many online shoppers, strictly offering a non-integrated payment service adds more steps to your checkout process and takes up more of your customers' precious time. This ultimately pushes customers like Sophia to abandon their cart and lower your conversion rate. If you simplify your customers' purchasing process, you'll reap the rewards.
Evidently, uninterrupted communication between your payment terminal and your ePOS is essential if you're looking to boost the efficiency of your checkout process, increase customer satisfaction, and eliminate the risk of payment errors and fraud. Plus, think of all the time you'll save at the end of the day to close up your brick-and-mortar store.
Non-integrated payments may cost less to implement, but there's a catch: the communication disconnect between your payment terminal and ePOS exposes your business to some expensive mistakes. Plus, if you ever run into an issue and need support, you'll be stuck with having to coordinate with a third party to resolve it.
If you want more information on using an integrated payment processor like Lightspeed Payments, talk to one of our experts today.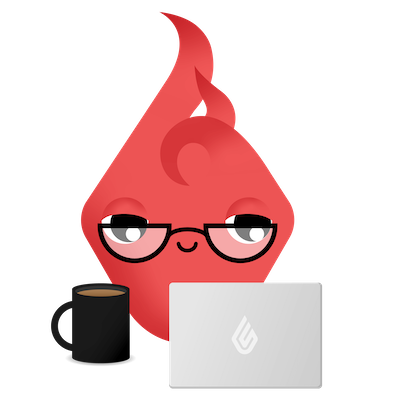 News you care about. Tips you can use.
Everything your business needs to grow, delivered straight to your inbox.