"Good luck is when opportunity meets preparation, while bad luck is when lack of preparation meets reality." —Eliyahu Goldratt
If you haven't already looked into how your restaurant can access one or more alternative income sources, now may be the time to do so.

Let's dive in!
1. Ghost kitchens
Your customers may be reluctant to come to you, but that doesn't mean you can't go to them. Delivery has taken on whole new importance in recent years, and with it more and more businesses are adopting a ghost kitchen (or dark kitchen) business model.

Ghost kitchens produce dishes intended exclusively for home delivery. They promote delivery-only menus on platforms like UberEats and Deliveroo either under their existing brand or under a separate 'virtual brand'.

The obvious benefit is that you can keep your kitchen operational, your staff at work and your brand presence alive even in times when welcoming your guests in your dining room is risky.
The first thing to consider when opening a ghost kitchen is building a menu of in-demand dishes that are suited for home delivery. If you're selling via a delivery platform, commission fees usually translate into higher prices for customers, so it's important to ensure they're getting what they pay for.

You can use your existing kitchen as a temporary ghost kitchen or, if you're thinking long term, you can offload your ghost kitchen concept to a different site. If so, consider the extra costs associated with this move.

With a cloud-based ePOS like Lightspeed Restaurant, you can quickly upload new menus, link them with your inventory management system, and sync them with major food delivery apps like UberEats and Deliveroo.


See Lightspeed in action
Don't just take it from us, watch our demo and find out what Lightspeed can do for you
2. Alcohol delivery
While alcohol delivery services are nothing new, they're more important now than ever. We all like a drink during the holiday season, so expect demand for alcoholic beverages to grow in the coming months.

Luckily, the UK government is on your side here. Business and Planning Act 2020 temporarily allow businesses an automatic extension to their premise licenses, allowing for the sale of alcohol for consumption off-premises. Such sales must be made during the opening time of your business and are subject to a cut off time of 11 pm.

When delivering alcohol to customers, it's important to give them peace of mind that their beverages are fully safe to drink. The easiest way to do this, especially if you're offering something like pre-mixed cocktails, is to package their orders with tamper-evident labels.
If you're delivering wine or beer by the bottle, make sure the glass is wrapped in protective material like bubble wrap. The last thing you want is for a courier to arrive at your customer's door with a soaked delivery bag and a load of broken glass.
Lastly, don't forget to add some branding to your alcohol packaging. Even if the alcohol comes from a different brand, adding your own insignia to the delivery bag or takeaway cup can make your brand memorable and keep you in the mind of customers, increasing the chance of repeat business.
3. Merch
As more and more restaurants look to diversify their revenue streams, the trend of restaurant merch has emerged. More and more restaurants are looking to sell products and merchandise as an alternative income source. Selling your own merch is also a great way to grow brand awareness.
T-Shirts
During the lockdowns of 2020 and 2021, many restaurants used t-shirt sales to pay rent, utilities and suppliers while their normal operations had temporarily ceased. Whereas people used to buy t-shirts of the bands they liked, it's become more of a trend in recent years to sport the logo of your favourite restaurant, cafe or pub.
For example, London's Crosstown Doughnuts sell merch so loyal customers can showcase their name across the UK.
Tote Bags
Tote bags are another popular go-to for restaurant's looking to expand their revenue streams. Much like t-shirts, they allow restaurants to spread brand awareness by encouraging fans to wear their logo loud and clear, hanging from their shoulders.

Here's a shining example from Lightspeed customer Quality Chop House.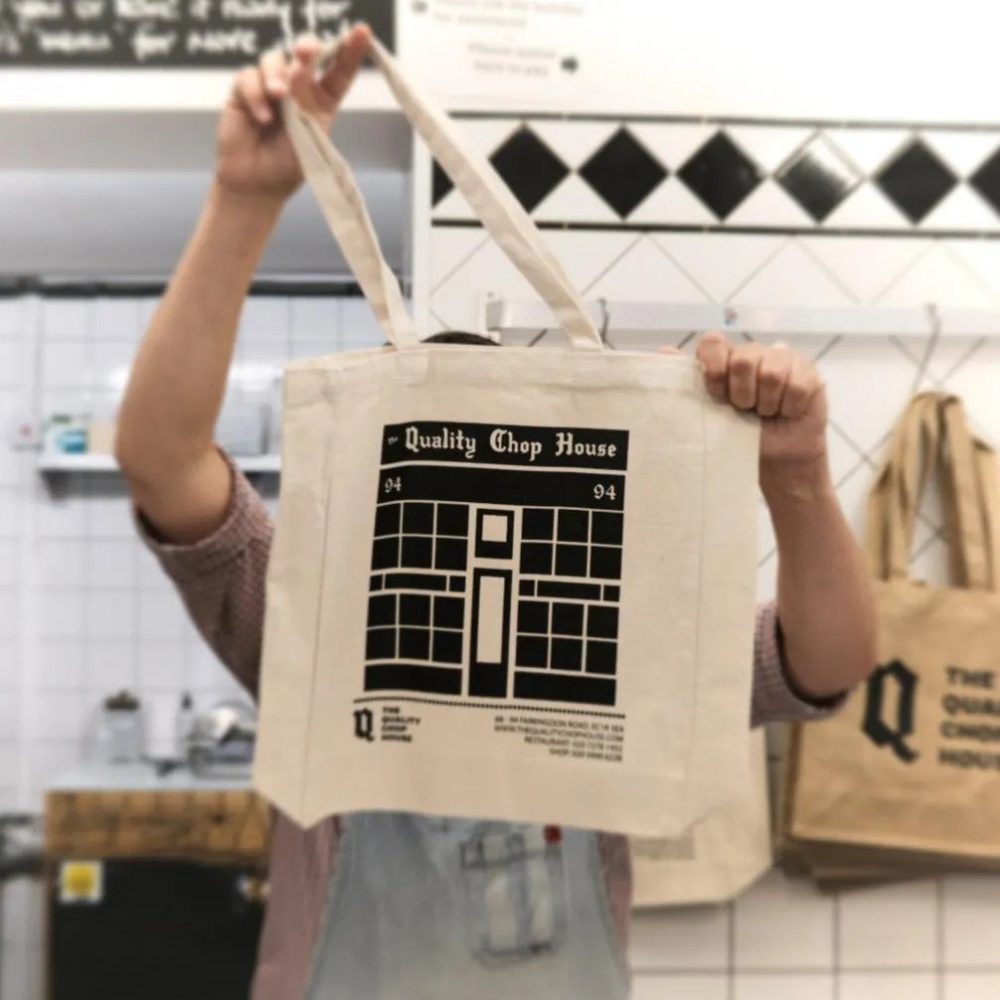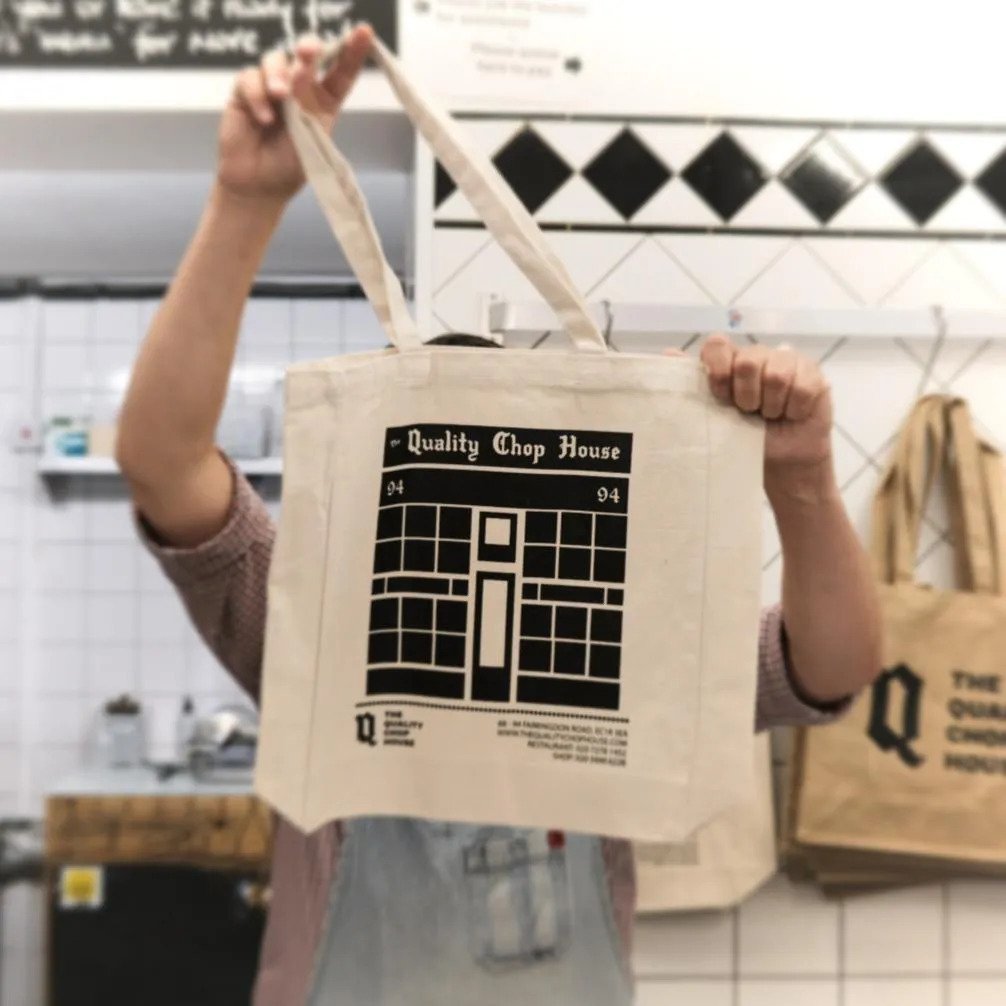 Reusable mugs
Reusable mugs allow cafes to encourage repeat business as well as have their logos seen wherever their customer goes with it. It's also a great way to promote sustainability and cut down the use of single-use coffee cups among customers.

Here's an example from coffee roaster and Lightspeed customer Campbell and Syme.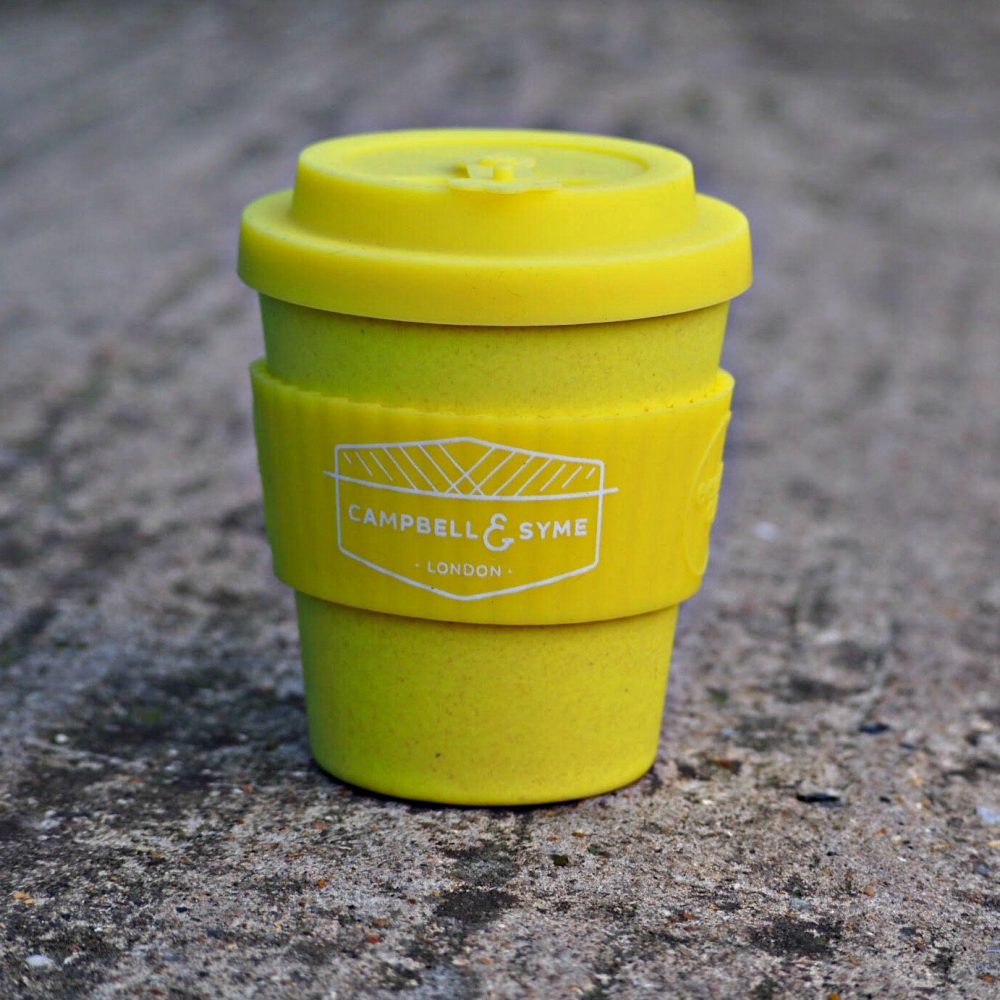 4. Meals Kits
While food delivery is one way to bring your experience to customers, meal kits add another level of fun to the eat-at-home experience. Moreover, they allow customers to experience not just your dishes, but their ingredients and the processes that go into making them.
With a lot of Christmas dinner plans out the window—meal kits present an alternative activity to do with friends, family or colleagues.

Lightspeed customer Chick'n'Sours use meal kits to send their delicious fried chicken and cocktails across the country.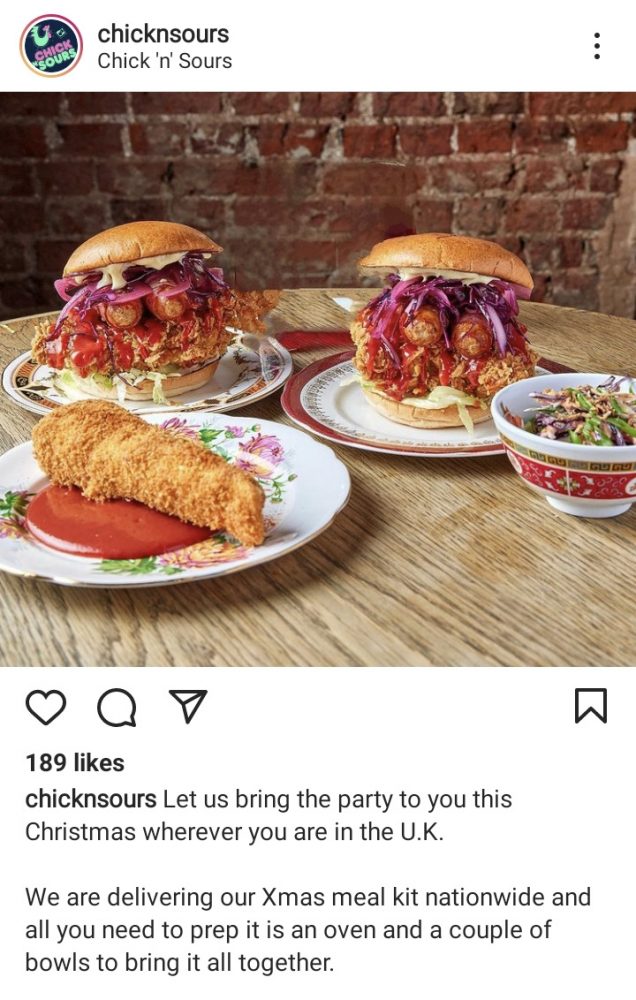 5. Cookbooks
Another way to bring customers closer to your brand without them having to physically visit your restaurant is through cookbooks.

This will likely be a more long-term project since writing and publishing a cookbook takes time. But promote it right and you could see some serious return on investment.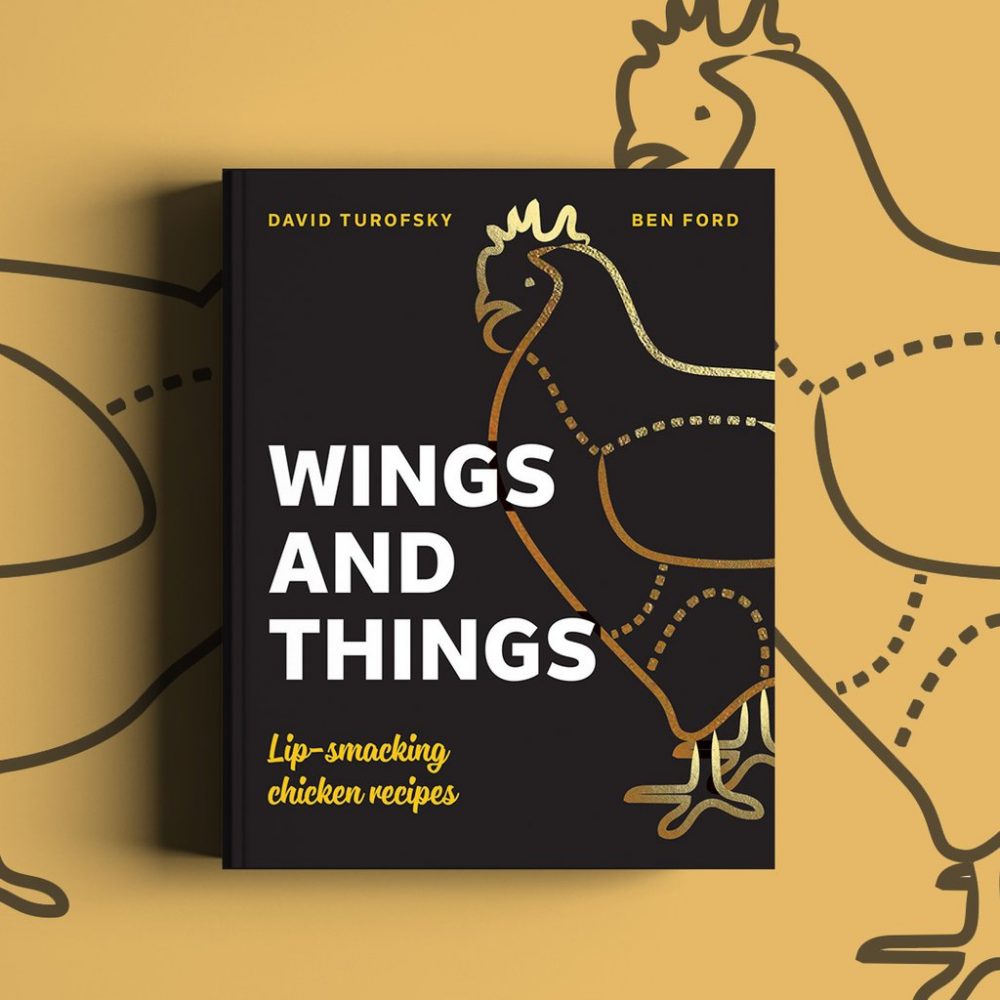 Before taking this on, take a look at reviews and comments on social media – the feedback you get from there could give you some idea as to whether people would buy a cookbook with your recipes in it.

6. Click and collect
One thing should be well established by now: guests don't need to physically enter your restaurant to experience your menu. We've covered delivery, but click and collect is a valuable additional revenue stream that offers a safe alternative to dining in.

Here again, technology is on your side. Thousands of mobile order and pay apps exist out there that allow customers to order menu items on their phones, choose a time for pick-up that suits them, and collect their order to enjoy at home or elsewhere.

One example is Lightspeed Order Anywhere, a mobile ordering platform that integrates seamlessly with Lightspeed ePOS. The platform lets you access a new revenue stream with no third-party commission fees or hardware costs.
Let customers decide whether they want to collect their order as soon as possible or on a fixed date.

Enable quick and easy ordering via a link or QR code generated by the restaurant (no need for customers to clutter their phones with apps!)

Include an estimated order preparation time – so customers aren't left in the dark.

Allow customers to include personalised notes with their orders.

Perform fast and secure online payments.

Give customers off-premise the option to either pre-pay online or pay at pick-up.

Cancel orders at the click of a button in your ePOS, after which customers are automatically notified and refunded

Power through with Lightspeed
Getting through the hard times takes faith, determination, creativity and tech-savviness. Want to know how Lightspeed ePOS can help you a long? Talk to us!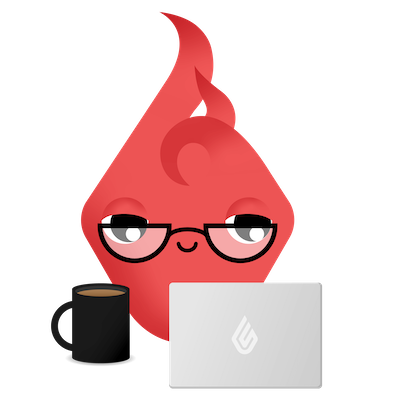 News you care about. Tips you can use.
Everything your business needs to grow, delivered straight to your inbox.