Sustainable practices aren't just a trend, they're a movement that's transforming the hospitality industry. Consumers are speaking with their wallets and supporting businesses that use locally sourced ingredients and other sustainable practices to minimise their environmental footprint. In this article, we'll be discussing these best practices for running a more sustainable restaurant:
See Lightspeed in action
Lightspeed is the unified ePOS and payments platform powering ambitious entrepreneurs in over 100 countries.
Food waste in restaurants: the government's approach
Let's start with the statistics: more than 9 million tonnes of food are thrown away each year in the United Kingdom (the equivalent of 19 billion pounds and 25 million tonnes of greenhouse gas emissions released into the atmosphere). The hospitality and food service industry contributes 12% of this, with around 1.1 million tonnes of food wasted each year. Guardians of Grub report that wasted food is costing the hospitality industry £3.2 billion a year, and 75% of the food wasted could have been eaten.
There are a number of campaigns run by charities to tackle food waste, and the leader for the hospitality sector is Guardians of Grub. Businesses can use an online saving calculator to see how much money they could save, and access free menu planning guides.
Restaurant owners can use these tools to work at their own level to reduce their food waste. This is good for the planet, but also for their profit.
Look to local suppliers
According to our State of the UK Hospitality Industry report, 47% of hospitality owners surveyed agree or strongly agree that implementing environmentally friendly initiatives will attract more customers.
One such initiative is sourcing from local suppliers. Locally sourced ingredients create stronger connections between your restaurant and the local economy. It also reduces CO2 emissions that come from transporting food from far-flung destinations.
Wherever you've set up shop, look at sustainable supply options in the local area. A fully traceable food supply chain assures your diners that the food they're eating isn't exploitative or damaging to the environment.
Proximity to your supply chain builds a story behind your menu and helps forge personal connections between your diners and your dishes. Plus, sourcing from local suppliers can also contribute to higher restaurant profit margins.
Lightspeed customer and green Michelin-starred restaurant Osip creates dishes based around ingredients it harvests from two plots of land near to the restaurant. The menu doesn't just change with the seasons, but with the days. On one visit you might taste sorbet of apple 'tart tatin', another it could be brioche 'pain perdu' with blood orange marmalade.
Growing your own produce or sourcing from local suppliers gives you the creativity to change the menu when new ingredients come into season. Cooking with the seasons is also a fantastic way to get imaginative with the way you prepare and serve ingredients.
Cut down on food waste
Food waste is a pressing environmental and social issue that extends far beyond the hospitality industry. The UK produces the highest amount of food waste in Europe, throwing away around 9.5 million tonnes of food waste in a single year.
How to reduce food waste through inventory management
One way to reduce both food waste and business costs is through proper restaurant stock control.
Track ingredient loss each service
Keeping track of every spill and mistake may be a little extra work, but it's important to get your staff into the habit of recording them, whether it's a spillage or a miscommunicated order.
Without a certain degree of diligence, you won't have an accurate picture of where your inventory is going, and you can't make informed efforts to protect your profit margins and reduce food wastage as much as possible.
Use stock control software
Technology can facilitate accurate stock control and minimise avoidable errors. An efficient restaurant ePOS system will often have built-in stock control features that help restaurateurs accurately order, count, manage and sell your inventory.
Having a system that monitors which ingredient goes in which dishes (and how many of those dishes you sell) helps you accurately gauge how much stock you need to buy to fulfil demand without wasting leftover ingredients.
Join Carbon Friendly Dining

Sustainable Credits is an exclusive Lightspeed Restaurant rewards programme run in partnership with Sustainably Run. The programme helps restaurateurs directly benefit from their own sustainability efforts.
Restaurants who join Sustainably Run's Carbon Friendly Dining initiative can offer diners the chance to add an extra fee to their bill, guaranteeing that Sustainably Run will plant at least one life saving fruit tree in the developing world.
For every six trees funded, the restaurant receives one sustainable credit. They can save these credits over time and use them to purchase Lightspeed add-ons and subscriptions.
In most cases, the sustainable credits earned will fund the cost of renewal of a restaurant's annual Lightspeed subscription–a way to say thank you for collecting contributions that fund the planting of thousands of life saving fruit trees.
Planting fruit trees helps communities in the developing world achieve food security and gain a sustainable income through agroforestry. The trees planted through diners' contributions provide a sustainable food source for families, and a surplus they can sell.
Moreover, the trees return nutrients to soils degraded from cash crops like tobacco, that rely heavily on chemical fertilisers. This leads to higher yields of more diverse crops, increased food security and healthier soils to support future harvests.
By joining Sustainably Run's Carbon Friendly Dining scheme, you give diners a further incentive to keep dining with you, not only are they getting delicious meals, but they're contributing to changing the world while they do it.
Lightspeed customer Cubitt House uses sustainable credits to renew and upgrade their Lightspeed subscription every year.
"With Carbon Friendly Dining, we try to mitigate the impact of carbon emissions produced during our operations by planting trees. This is done through a discretionary donation on the customer's bill, now at £1.23 which covers all overheads in doing so–it's as easy as one, two, tree." said Curtis Scott, Head of Marketing.
"Cubitt House is the largest initiative contributor, with over 300,000 planted equating to 10% of the overall trees planted, which is a phenomenal effort we're all very proud of." Curtis added.
Use more plant-based products
As we predicted in our trends report, veg-centric menus are taking the lead at UK restaurants. As well as giving your customers more options when dining out, increasing your plant-based offering will help you run a more sustainable restaurant.
Lightspeed customer and green Michelin-starred restaurant Apricity takes a conscious approach to cooking. While they do serve fish and meat, a big focus is on vegetables. The low-waste restaurant has a plant-based tasting menu dedicated to celebrating British vegetables.
Another Lightspeed customer Mildreds began as a vegetarian restaurant and has since transitioned to a 100% plant-based offering. The menu is a celebration of grains, vegetables, herbs and spices, as well as plant-based versions of meat and cheese. By offering vegan versions of BBQ pulled 'pork' and Korean fried 'chicken', this lets customers who might not be used to plant-based food a gentle introduction with dishes that feel familiar to them.
Go paperless
When it comes to environmental impact, paper receipts are killer.
Encouraging an alternative to paper receipts isn't just good for the environment⁠, it's more convenient for your customers, too. If they ever need to consult their receipt to communicate with you or for their own bookkeeping, they just need to do a quick search in their inbox.
To send your customers paperless receipts through Lightspeed, follow these steps:
In Lightspeed Restaurant ePOS go to Clients>Create new record.

You will get a pop-up checking that you have asked the customer their consent to use their personal data. If they've consented, press 'Continue'.

You'll then see a form where you can make a new client record by filling in the customer's personal details.

When that customer makes a payment, the receipt will be sent automatically to their email address.
It's not just paper receipts that you can replace, but physical menus, too. Osip made the decision to completely remove menus from the restaurant to let them switch up what they cook depending on the produce available. You might not be ready to go from one extreme to another, but it's time to consider digital menus.
Digital menus remove the need for paper, but they also offer you more flexibility on what you serve, improve efficiency and increase revenue.
For Lightspeed customer Staycity, digital menus are vital to their business' success: "At our Disneyland Paris location, click and collect is a big focus. We're putting QR codes on the shuttle bus so you can order your food on the way back from the park and it'll be ready when you arrive back at your Staycity hotel." shared Simon Lee, Head of Food and Beverages.
From a staff perspective, click and collect ordering gives them the opportunity to focus on what matters most: "QR code ordering means we can actually concentrate on guests rather than keying in the orders into registers." said Simon.
Use less single-use plastic for delivery
Deliverect gives restaurants the tools needed to incorporate a delivery service model into their existing business, opening up a whole new revenue stream, and accessing customers that were out of reach before.
Whether you already have a delivery operation in place, or just getting into it, it's good to be aware of the potential of waste associated with it, and the impact that this can have on the planet.
Restaurants can start by cutting down on the unnecessary use of single-use plastic. This usually involves finding alternatives to plastic packaging that keeps takeaway food warm and intact while in transit.
Another way that food delivery contributes to plastic waste is through single-use sauce sachets and plastic cutlery. Just like with food packaging, restaurants can reduce waste by replacing plastic sauce sachets and cutlery with sustainable alternatives. If customers prefer to pick up and take their meals home, restaurants could suggest to customers to bring their own reusable containers.
Delivery app Deliveroo has a toggle option at checkout that allows you to request cutlery. The default option is to not provide cutlery which helps cut down the amount of single-use plastic provided in the first place.
The rise of resale applications
It's not always possible to use leftover ingredients to make a new dish, and when faced with this problem, restaurants can then turn to solutions for the resale of unsold food, via applications that allow consumers to benefit from dishes or ingredients at reduced prices.
Platforms such as Too Good To Go and Olio, which connect restaurants and individuals, are becoming increasingly popular in the UK and Europe. At the end of the day, simply offer your surplus to others, be it a box of sushi or a grain bowl.
Technology aids your sustainability efforts
With efficient technology and stock management tools, restaurant owners have effective tools to reduce food waste and limit their costs. Want to learn how else Lightspeed Restaurant can help your business? Let's talk.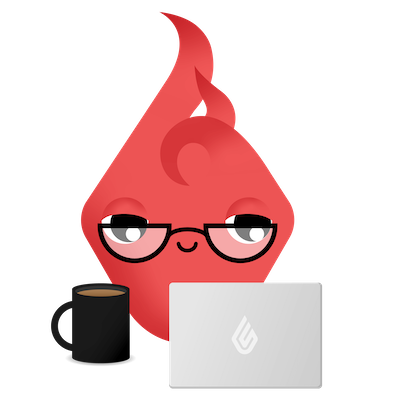 News you care about. Tips you can use.
Everything your business needs to grow, delivered straight to your inbox.