2021 is flying on by and it finally feels like hospitality is bouncing back. We've learned a lot from the past year and it's inspiring to see so many restaurants evolving and thriving.

But now things seem to be getting back on track, what can we expect to see from 2022? In this post, we explore the top restaurant trends that could define the coming year.

Let's dive in!
Transform your business with Lightspeed
Want to simplify, scale and ignite your potential? Find out what Lightspeed Restaurant ePOS can do for you.
The rise of restaurant merch
If there's one thing the past 18 months have taught us, it's that restaurants can no longer rely on a single revenue stream.
As more and more restaurants realise this, the trend of restaurant merch has emerged. More and more restaurants are looking to sell products and merchandise as an alternative revenue stream
Selling your own merch is also a great way to grow brand awareness. No wonder so many businesses are jumping on this restaurant trend.
T-Shirts
During the lockdowns of 2020 and 2021, many restaurants used t-shirt sales to pay rent, utilities and suppliers while their normal operations had temporarily ceased.

Whereas people used to buy t-shirts of the bands they liked, it's become more of a trend in recent years to sport the logo of your favourite restaurant, cafe or pub.

For example, London's Crosstown Doughnuts sell merch so loyal customers can showcase their name across the UK.
Tote Bags
Tote bags are another popular go-to for restaurant's looking to expand their revenue streams.
Much like t-shirts, they allow restaurants to spread brand awareness by encouraging fans to wear their logo loud and clear, hanging from their shoulders.

Here's a shining example from Lightspeed customer Quality Chop House.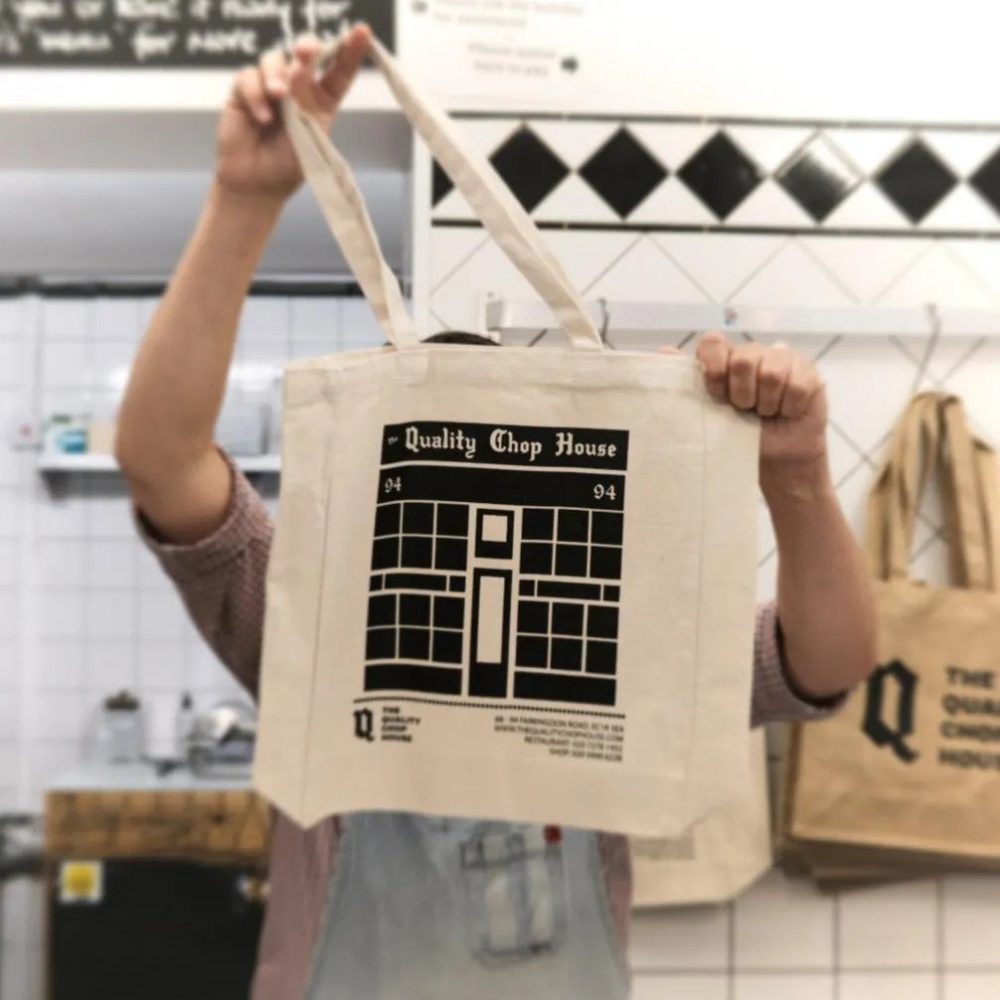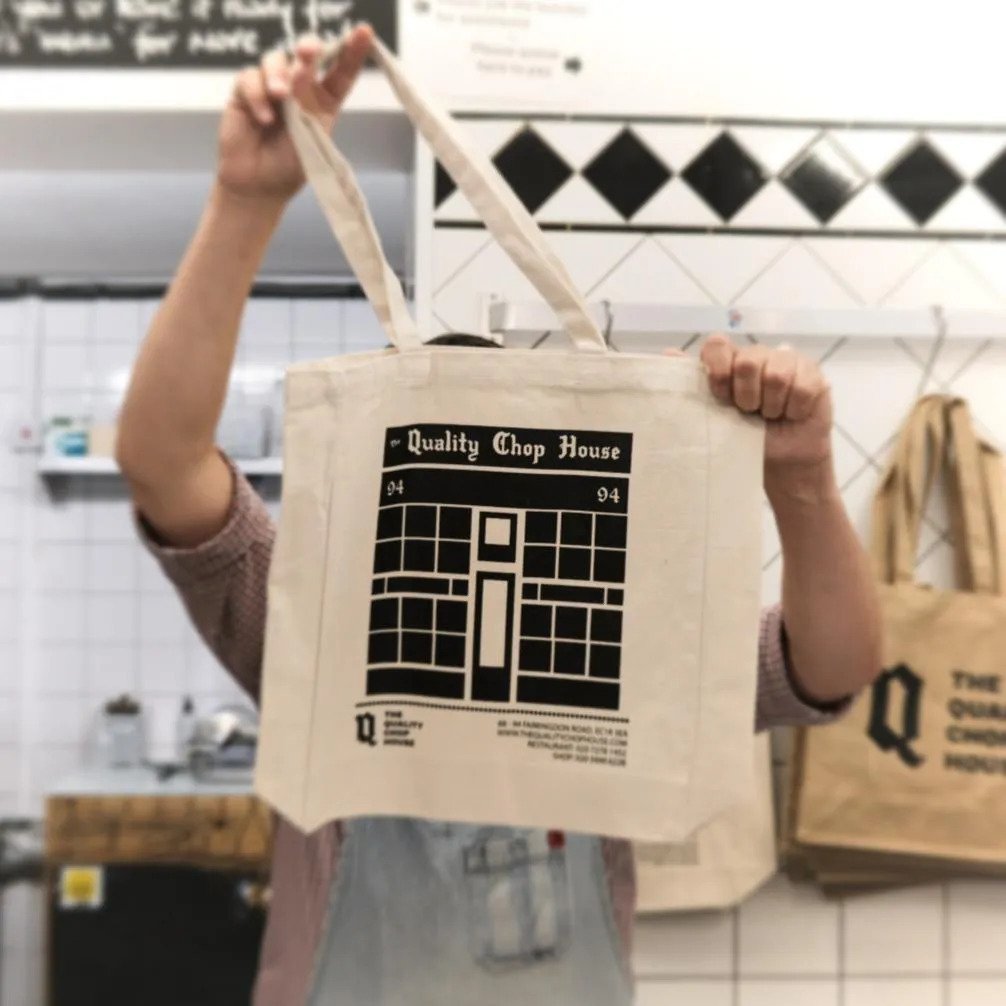 Reusable mugs
Reusable mugs allow cafes to encourage repeat business as well as have their logos seen wherever their customer goes with it.
It's also a great way to promote sustainability and cut down the use of single-use coffee cups among customers
Here's an example from coffee roaster and Lightspeed customer Campbell and Syme.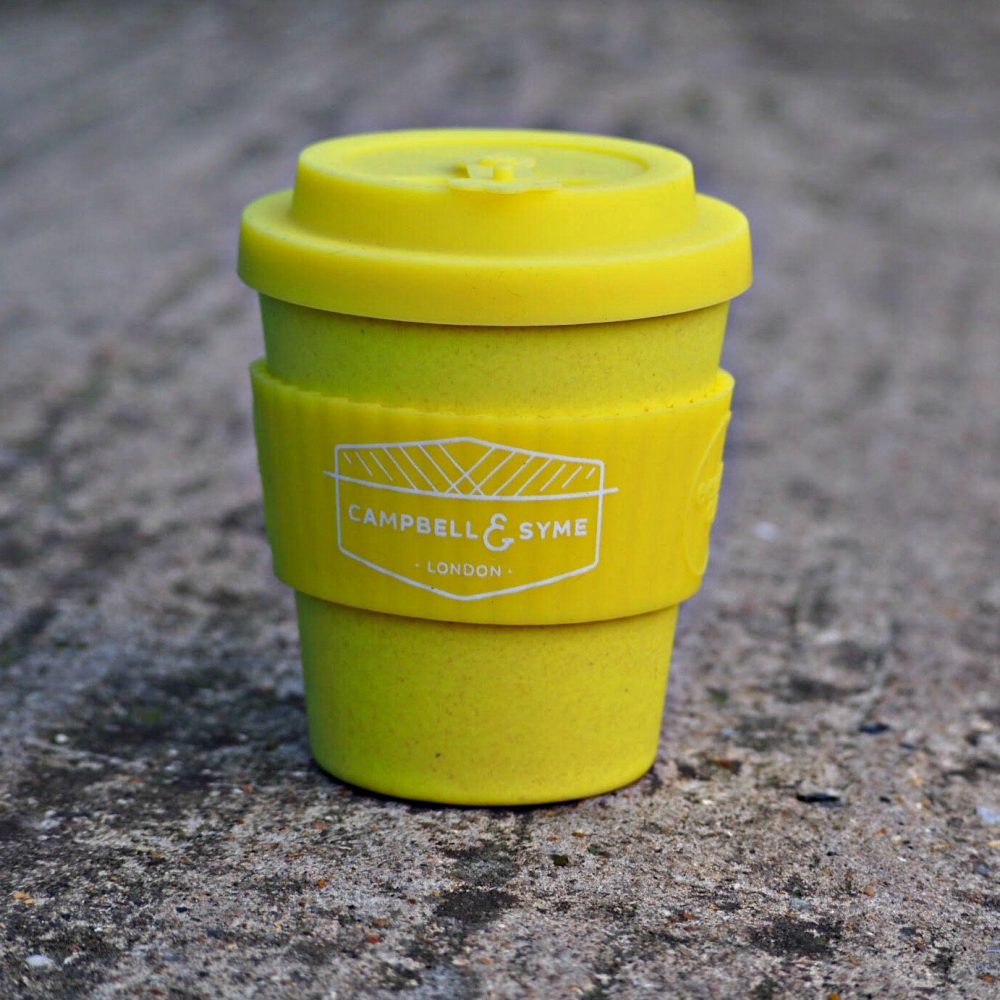 Continued focus on safety and sanitisation
The coronavirus pandemic may soon be behind us. But anxieties around cleanliness and sanitation will remain.
While cleanliness and sanitation have always been a priority for restaurants, yet with recent events standards have certainly risen.
In a 2020 study by OpenTable, 93% of those polled said hand-washing was extremely important for protecting themselves against COVID-19.

72% stated strict cleaning policies in restaurants as a factor that would make them feel safe post-pandemic.
In Lightspeed's own survey carried out in August 2021, 51% of UK guests still want to see staff and guests masked up indoors (unless eating, of course).
Clear communication of strict cleaning regimes could now be a deciding factor in a customer's decision to dine with you.
Restaurants should continue to look for ways to allay anxieties around sanitisation.
Ways to corona-proof your restaurant
Carefully arrange the

floor plan

to accommodate social distancing and keep groups at least 6 ft apart

Offer safer ways to dine

like ordering via QR code and takeaway.

Limit contact by offering

contactless payment options.

Make sure all air ducts and vents are clean, free of mould and operating properly to allow proper flow of air throughout your premises.

Regularly clean and sanitise high contact areas like doorknobs, handrails, light switches tables, countertops and electronics.

Provide easy access to hand sanitiser to both employees and customers.

Keep up to date with your industry
We surveyed over 2,000 restaurant owners, operators, managers and guests across North America and Europe to see how the past year has changed their views on the industry, and how they plan to adapt.
Drone delivery lifting off
Delivery as a restaurant trend has grown exponentially since 2020, with an unprecedented increase in demand spurred by the pandemic.

The number of people in Europe using food delivery apps is set to grow to 96.9 million by 2024
In 2021, dark kitchens took centre stage. Their low overhead costs made for fierce competition with established restaurants on major food delivery apps.
They've predicted to take up 50% of the market share of both drive-thru and takeaway food services by 2030.
But as the year reaches its final months, a new dining option is on the horizon—drone delivery.
It's exactly what it sounds like: meals delivered by drone. While not a totally new idea, the concept has taken some time to take flight.


But in 2021, the drone delivery market is evolving quickly and for good reason. Trials prove them to be leagues more efficient than vehicle delivery—
cutting delivery time by up 70%
.
Drones have been shown to consign fifteen deliveries per hour compared to just three per hour by vehicles in densely populated areas.
Everyone from Google to Amazon and Uber has been edging towards this space since as early as 2019.
But few have made as much progress as Irish start-up Manna, who are now piloting drone delivery in their hometown of Galway, Ireland.

They teamed up delivery app Just Eat and Thai Restaurant Camile to make drone delivery happen.
What could drone delivery mean for restaurants?
First, food delivery could become a lightning-fast process by eliminating logistical blockers like traffic.
And what about all those delivery drivers? Well, they could well be retraining droner operators some day.
All said, the prospect of drone delivery being rolled out worldwide is still far off – with many cities like London have heavy restrictions on unmanned aircraft in its skies.
But soon enough, having a drone drop off your dinner could be more than just a neat gimmick.
Looking a new revenue streams?
Sync your restaurant menu with major food delivery apps and reach more customers with Lightspeed Delivery
The Wellness Renaissance
Pandemic did a lot to reinvigorate awareness around health and wellness. A focus on healthy living is back and 2022 will likely see a continuation of current wellness food trends.
As we came out of lockdown earlier this year, a desire to revert some control over our lives remerged – and healthy food plays a role.
In 2022, we could see customers open up to new 'functional food' pairings that have a positive impact on their physical and mental health.
Restaurants must meet these new demands to gain and retain customer loyalty.
Food for the mind, body and gut

As awareness of the benefits of a healthy gut flora eases its way back into conventional wisdom, we're seeing a rise in fermented, probiotics foods. Kimchi, kombucha and kefir are becoming increasingly common on restaurant and cafe menus.

Moreover, immunity-boosting food and drinks have gained extra attention since 2020, and have become more of a restaurant trend. Lightspeed customer CPRESS caught onto this early, with their entire business model based around drawing in customers by showcasing their products' health benefits.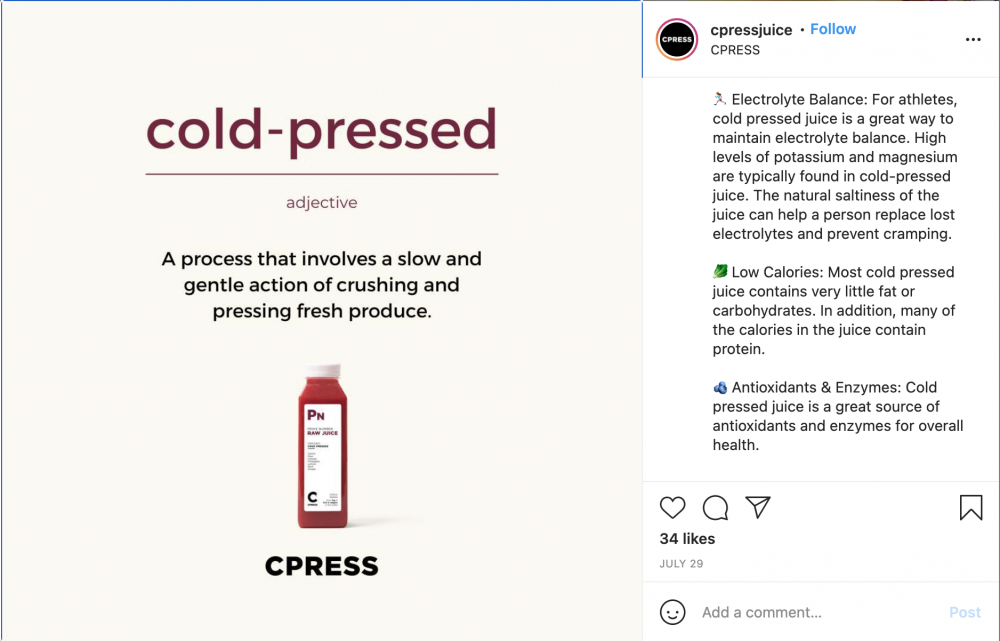 CBD also becoming an increasingly popular wellness health ingredient. Known to relieve anxiety, help with sleep and much more—a wave of CBD infused food and drinks have entered the market in recent years.London and cafe Farm Girl offer a CBD infused latte on their menu.

Insights for a changing industry
2022 poses an opportunity for restaurants to take what they learned from 2021, and use it to drive their business forward. Whether it be through adopting new technologies, transforming your restaurant spaces or responding flexibly to changes in diner behaviour—restaurants should prepare for the new era of dining. Are you?
Want to know how Lightspeed can help? Let's talk.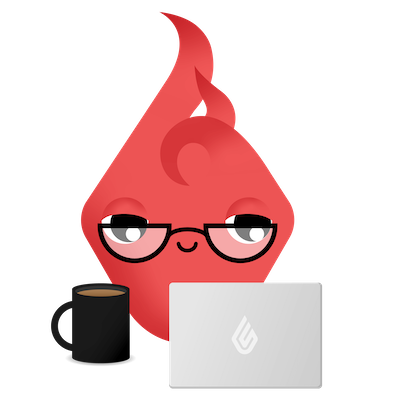 News you care about. Tips you can use.
Everything your business needs to grow, delivered straight to your inbox.