It should be clear: restaurant trends are as fickle as March showers. Just one glance at social media and we see trends change hour by hour.
In 2023, we've seen the rapid rise of AI, a cost of living crisis, as well as sustainability becoming not a nice to have, but a must-have.
With that in mind, we're taking a look at what's going to be on the menu in the coming months. Here are our top restaurant trends for 2024:
See Lightspeed in action
Lightspeed is the unified ePOS and Payments platform powering ambitious entrepreneurs in over 100 countries.
Data to drive growth

"While restaurants have jumped on the digital bandwagon to enhance customer convenience and manage operations, the opportunities to harness the potential of the captured data are limitless. Ignoring these opportunities can be dangerous." the Harvard Business Review reported in October 2023.
It's clear that data is going to be a driving force in 2024, but for busy restaurateurs, that data needs to be easy to access and easy to understand. Enter Lightspeed Advanced Insights, a product that turns data into actionable steps that let hospitality owners grow revenue, and make smarter business decisions.
Lightspeed Advanced Insights brings data from every aspect of your business into one place, letting you analyse the consumption behaviour of your guests, identify and improve popular dishes with low-profit margins, and perfect your workforce planning thanks to heat maps.
Using data to drive growth is something that is front of mind for many Lightspeed customers.
"We're a very data-driven business, and it's really powerful to have data at your fingertips." said Ashley Slinger, Senior Finance Manager at The Other House.
"We could be sitting in a meeting with an executive and they might ask, 'how are our cocktails selling?' and within seconds we can pull the data, see how many cocktails we've sold, see the top sellers and see the gross profit. That data allows us to make strategic decisions to move the business forward." explained Ashley.
Hybrid hotels

With the freedom of remote working comes the desire for accommodation that offers apartment-style living with hotel services. Hotelier Naomi Heaton spotted a gap in the market for this new type of accommodation, and opened the first Other House in London in July 2022, with two more locations planned for the coming years–one in Covent Garden and one in Belgravia.
The Other House has a 24/7 gym, vitality pool, bar, and restaurant for when guests want to relax, as well as working spaces and bedrooms that come with kitchenettes, designed for guests who want to live and work their own way.
These innovative spaces are designed to cater to both business and leisure guests–as well as locals visiting for the day–creating a social, community-driven environment. Hybrid hotels adapt to meet the evolving needs of travellers by offering unique experiences, all under one roof, and we predict their popularity will only grow stronger.
This is something that Richard Valtr, Founder of Mews, explained in a recent article with CoStar: "Hotels increasingly are hosting meetings and social events, not only because they are pleasant environments and beautifully designed spaces, but because they are relaxed and help to foster more open conversations."
"Employers are realising that people remain productive when they are working remotely, even when taking long weekends, and hoteliers are starting to understand that their business will be more resilient if they offer other services, including somewhere for people to work away from home." Valtr added.
Restaurant subscriptions

Restaurant subscriptions began life in the United States, and in recent years have crossed the Atlantic to find a new home in the United Kingdom.
Faced with rising costs of ingredients, gas, and rent, restaurateurs are looking to secure a recurring income to offset any losses. Enter, restaurant subscriptions. Based on the same model as subscriptions to online video platforms (Netflix, YouTube) or gyms, restaurant subscriptions operate in a similar format.
With or without a commitment and for a monthly fee, the aim is to build customer loyalty by offering customers services or products at a reduced price–provided they repeat their behaviour.
Restaurant subscriptions offer you a recurring and predictable revenue stream, increased customer loyalty, a means of testing, and a source of new customer acquisition.
Hyper-local sourcing of ingredients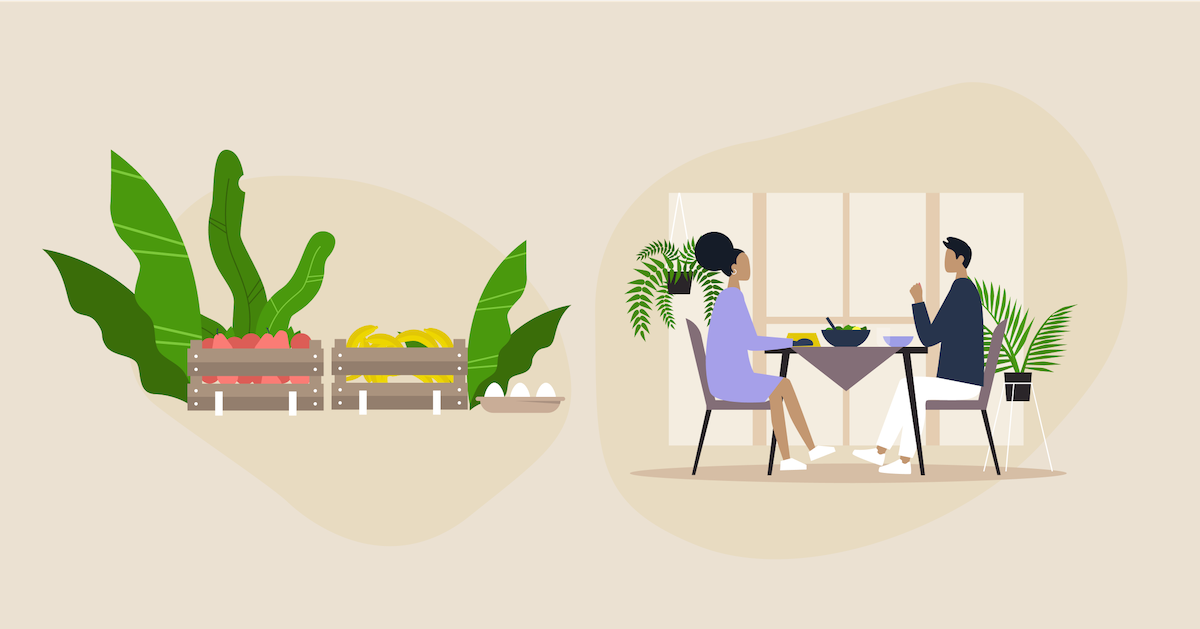 Sourcing ingredients closer to home is a trend that's only going to become more important as consumers are increasingly aware of the environmental impact their food has. In a recent research study conducted by Lightspeed in November 2023, it was revealed that over 70% of diners surveyed consider themselves environmentally conscious. This heightened awareness is driving a change in consumer behaviour, with 36% of Britons actively seeking restaurants that have robust sustainability initiatives in place.
Ingredients were a key focus for many diners with 62% of diners wanting to see better food waste reduction efforts. Locally sourced ingredients (61%) and reduced plastics (53%) were also important to UK diners.
One Lightspeed customer that puts sustainability at the forefront is Osip, a tiny, farm-to-table restaurant located in the heart of rural Somerset. Many of the ingredients used are grown on Osip's vegetable farm, from yellow courgettes to spicy nasturtium leaf. For this reason, Osip doesn't print menus as the dishes change daily depending on what produce is available that day. Ingredients they don't grow themselves are sourced from local producers including Westcombe Dairy and Stream Farm.
Green Michelin-starred Lightspeed customer Silo is the world's first zero-waste restaurant. From the food on the plate to the crockery it's served on, and the furniture itself, every part of the Silo restaurant comes from a desire to be respectful to the environment.
"We have our own flour mill that turns ancient varieties of wheat into flour the analogue way, opposing industrial bread making processes. We churn our own butter, roll our own oats and support a root to leaf ideology, meaning that if an animal dies or a vegetable is harvested for food we will maximise its entire potential, respectfully." Silo explained.
"Zero waste doesn't exist without a network of suppliers who are just as committed to the cause as we are. To achieve zero waste, all products delivered to the restaurant come in reusable, returnable vessels such as crates, pails and urns. This idea isn't revolutionary, it's how businesses used to operate. This is what we mean by a pre-industrial food system." added Silo.
Sandwich stars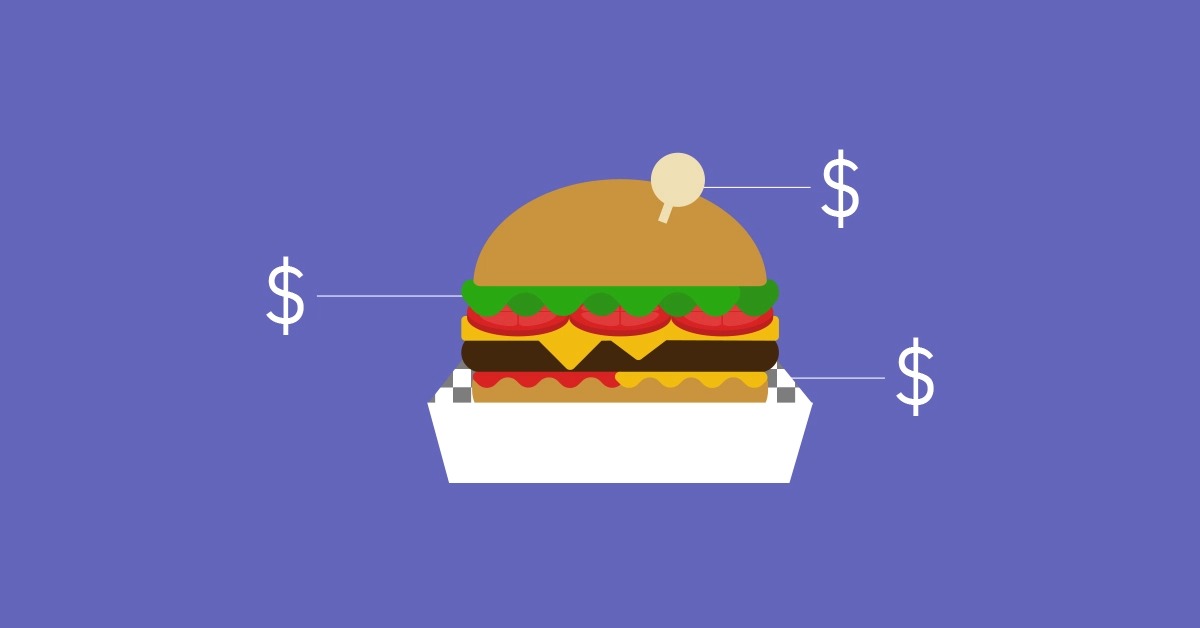 Gone are the days of soggy sandwiches and in their place are towering toasties and filled flatbreads. Sandwiches are in their heyday, with many cafes and bakeries upping their offering.
Lightspeed customer Toklas Bakery makes towering sarnies with sourdough or focaccia. The fillings change on a daily basis making the most of what's in season, from cauliflower fritters to butter bean hummus and pickled red onions.
And it doesn't stop with the savoury. Sweet sarnies are gracing the dessert menus of many a UK restaurant, with green Michelin-starred restaurant Silo serving a 'siloaf ice cream sandwich' with dulce de leche ice cream, marmite syrup, and bran wafers.
Insights for a changing industry
If the past few years have taught us anything, it's that no obstacle can withstand the inexhaustible creativity and unwavering determination of the hospitality industry. Want to know how Lightspeed can help your hospitality business thrive in 2024 and beyond? Let's talk.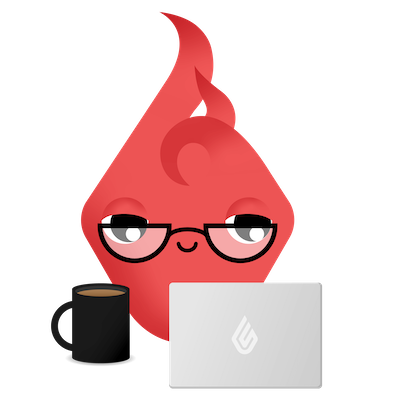 News you care about. Tips you can use.
Everything your business needs to grow, delivered straight to your inbox.