As we conclude the year, the hospitality industry continues to grapple with challenges posed by the coronavirus pandemic. The sector has been one of the hardest hit.

Pre-pandemic trends have accelerated, while new ones have been born out of necessity. But in a year marked by uncertainty, one thing is certain: hospitality will never be the same again.

In 2021 the industry will have to figure out how it will rise from the ashes, and come back stronger.

Technology has a major role to play in the future of the industry, and will continue to dominate in the coming year. In this post, we explore some top restaurant trends that you can expect in 2021.
Equip your business for short and long-term success
Lightspeed Restaurant ePOS provides your restaurant with tools for longevity. Download our free casual dining guide and learn how to build a more resilient business.
Delivery and takeaway are now the standard.

2020 was the year that changed hospitality forever.

Already operating on thin margins; restaurants, bars, cafes, and hotels were suddenly forced to seek out new sources of revenue to stay operational.

Many hospitality businesses have settled into the 'new normal' by leveraging multiple revenue streams, as opposed to just one. This is likely to become the standard.
Business that survived the tumult of 2020 will gain some perspective in the coming year, and maybe even some breathing space.

Those that have relied on exposure from third party apps like UberEATS and Deliveroo may realise that setting up their own website and delivery fleets may prove more profitable in the long term than paying the high commissions. Others may find that a mix of in-house and third-party delivery work best for them.

Restaurants have put time and money into establishing delivery services, so they'll be unlikely to let it go once the pandemic ends.

However you approach it, customers in the United Kingdom have indicated that they intend to make more takeout and delivery purchases online than before the pandemic, and the British restaurant-to-consumer delivery market has seen 21% total revenue growth in 2020.

That's why we're developed a new Order Ahead platform for Lightspeed Restaurant (L series) customers. The platform allows operators to receive orders made off-premise to be sent directly to their Lightspeed ePOS.

With Order Ahead, restaurants get:
An alternate revenue stream with no third-party fees or extra hardware costs

An online ordering system that seamlessly integrates with their point of sale

Tools for real-time menu changes

Payment options that include contactless payments for more flexibility

Convenience is king.

The COVID-19 pandemic has brought a whole slew of restaurant technologies to the fore, ushering a new era of convenience which consumers have quickly embraced as default.

In a survey by Deloitte, 70% of consumers said they prefer to order digitally for off-premises delivery.

As safety concerns and government restrictions halt on-premise dining, hospitality businesses will continue to reinvent their physical locations—reserving less space for dining, and more space for delivery and click and collect.

Moreover, we've seen an upsurge in the adoption of contactless and QR-code enabled payment methods.
The shift toward digital convenience is transforming the back-of-house dynamic too. Many restaurants have moved to a dark kitchen model to accommodate online order.

In 2021, expect to see smaller, less dining focussed restaurant premises, especially in the quick service verticals.

Restaurants will have to continue adapting to new expectations—streamlining their workflows to reduce waiting times, and work to maintain freshness for off-premise meals.
Hospitality enters the eCommerce space.

In 2020 we saw a continuation of a top restaurant trend: blurring the lines between retail and restaurant spaces.

Driven by necessity to access new online revenue streams, this trend has blown up in 2020, and is unlikely to go anywhere in 2021.

Restaurants have sought out novel ways to reach their customers, leveraging the growth of the online marketplace.

They're wise to do so, the eCommerce market has made up 27.5% of all retail sales in 2020.

Since customers can't come on-premises to enjoy a restaurant's food, many businesses have taken the initiative to reach customers in their homes by offering products like DIY meals kits and cookbooks via webshops.

London curry-house Dishoom have led the charge on this, offering meal and cocktails kits, cookbooks and their own brand of IPA.

Others, like lightspeed customer Mother Kelly's, have taken it one step further by promoting their own brand of clothing on their webshop, as well as Christmas hampers selling fine craft beers.

Lightspeed is helping restaurants meet new online demand with eCom for Restaurant, an eCom theme developed specifically for Lightspeed Restaurant users.

eCom for Restaurant allows merchants to easily link their website to delivery platforms such as UberEats or Deliveroo, plus connects them to OpenTable to take reservations.
Combined with the eCommerce storefront, this gives potential diners immediate access to the restaurant on multiple fronts.

In 2021 we're likely to see more and more restaurants, bars and hotels enter the eCommerce space as they find novel ways to reimagine their businesses and stay profitable during uncertain times.
Restaurants with social purpose

Despite a year of social distancing, we've seen businesses and communities come closer together. We're proud to see Lightspeed customers reinventing their business and taking an active role in their communities.

Vegetarian restaurant Mildreds is preparing 400 plant-based meals a week for NHS staff, while Stratford-based bakery Signorelli is raising over £1200 towards free breakfast, lunch and dinner for key workers.

Countless other businesses are using their catering expertise to help the vulnerable—restaurants have established newfound social commitments.

Restaurants rely on their local community's patronage, whereas the local community relies on restaurants as places not just to eat, but to come together and socialise. We hope that the two will continue to mutually support each other in 2021.

Insights for a changing industry
2021 poses an opportunity for restaurant to take what they learned for 2020, and use it to drive their business forward. Whether it be through adopting new technologies, transforming your restaurant spaces or responding flexibly to changes in diner behaviour—restaurant should prepare for the new era of dining.
Want to know how Lightspeed can help? Let's talk.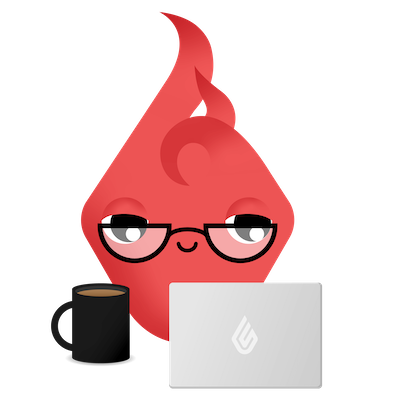 News you care about. Tips you can use.
Everything your business needs to grow, delivered straight to your inbox.