Restaurant subscriptions began life in the United States, and in recent years have crossed the Atlantic to find a new home in the United Kingdom.
Faced with rising costs of ingredients, gas and rent, restaurateurs are looking to secure a recurring income to offset any losses. Enter, restaurant subscriptions.
While this practice is winning over a growing number of restaurateurs, there are a number of rules to follow and good practice to adopt if you want to come out on top and build long-term customer loyalty. In this article we'll be covering:
The ultimate guide to restaurant marketing
From social media trends and technology to traditional tricks that haven't lost their magic, get the lowdown on how to market your restaurant with our free guide.
Restaurant subscriptions: what exactly are they?
Based on the same model as subscriptions to online video platforms (Netflix, YouTube) or gyms, restaurant subscriptions operate on a similar format.
With or without a commitment and for a monthly fee, the aim is to build customer loyalty by offering customers services or products at a reduced price – provided they repeat their behaviour.
For loyal customers, subscriptions mean substantial and welcome savings during the current uncertain financial climate. For restaurateurs, it's a long-term guarantee of a stable, recurring income. Restaurant subscriptions have a bright future ahead of them, provided that they can be set up successfully.
In the UK, Pret A Manger is thriving on this model. Pret has chosen a coffee subscription formula (also known as Club Pret) at £30 a month, giving customers the opportunity to enjoy five barista-made drinks (organic coffees, teas, hot chocolates and more) a day, plus 10% off everything else sold in Pret's stores, except at some service stations.
Lightspeed customer WatchHouse has chosen a coffee subscription formula with two options – ongoing or a gifting subscription. The gift coffee subscription lets you choose between 3, 6 and 12 months-worth of beans or pods. If you sign up for 3 months you get 10% off, 6 months for 15% off, or 12 months for 20% off.
Why 2023 is the ideal year to start a restaurant subscription
There are many reasons why restaurant owners should be offering their customers a subscription in 2023:
A business model that is well established in consumer habits:

two thirds of UK households (65%)

have already taken out a regular subscription – with an average of seven contracts per household.

At a time when consumers are looking for greater personalisation, subscription formulas offer the advantage of being able to adapt according to food preferences or customer profiles.

Exclusivity of the offer: invitation-only clubs and exclusive offers reserved for subscribers are increasingly popular.
The advantages of offering a subscription in your restaurant
There are several advantages to offering a subscription in your restaurant, whatever the type or size of your establishment:
1. A recurring and predictable revenue stream
As we said earlier, the drop in customer numbers has an impact on the restaurant's average bill and revenue. Thanks to their renewable formula, subscriptions give you a steady stream of income.
For example, by offering a subscription package at £7 a month that retains 100 subscribers, a modest-sized restaurant can generate £700 in additional sales on a monthly basis. With a one-year commitment, that's £8,400 in recurring annual revenue.
2. Increased customer loyalty, which has an impact on overall sales
The aim of a subscription is above all to attract and retain a sufficiently large customer base, capable of renewing their visits, and their subscription.
In principle, subscribers are loyal customers who have already been won over by an establishment's concept, brand or food. By understanding the value – and special offers – of the subscription, they will be more inclined to buy complementary products or additional extras. The result: an average ticket per subscriber that increases and adds to the recurring subscription revenue.
To facilitate these additional purchases, the role of technological tools is important: whether via interactive ordering terminals or a digital menu, every opportunity is good to push out personalised dishes or drinks that will delight your customer's taste buds.
3. A constructive source of feedback and opinions
Restaurant subscriptions attract customers who are by nature very involved in your establishment, and are therefore more likely to make recommendations or suggestions about your dishes, service or any other subject relating to your restaurant.
This is an opportunity for restaurateurs to capitalise on these engaged customers by encouraging them to share their feedback frequently and via a variety of contact points: email, SMS, social networks, online ordering tools, etc.
Another golden opportunity is the collection of customer reviews, the grail for restaurateurs when it comes to attracting and retaining customers. A key SEO criterion for standing out on Google, collecting customer reviews is a growth lever that is sometimes underestimated.
4. A means of testing and innovating
Once again, customers who take out subscriptions in your restaurant are, by their very nature, highly committed customers, able to give their opinions on everything to do with your restaurant.
This is an opportunity to test new recipes or services before rolling them out on a larger scale, and to reduce the risk of failure. If a new dish isn't a hit with subscribers, there's a good chance it won't be a hit with other customers.
5. A source of new customer acquisition
A satisfied customer will preach the benefits of your restaurant to friends and acquaintances, and, unlike more traditional acquisition channels such as advertising and flyers, involves no costs.
There are several tactics you can use to encourage your subscribing customers to recommend friends and family:
Sending an email/SMS with a personalised link to their friends and family offering a free meal or drink (in addition to the subscription) if three friends or family members share the meal or drink with you.

Offer a % discount or free meal when a recommended family member orders for the first time.

Social module

integrated into an ordering terminal or online ordering tool: once the meal is finished, subscribers can leave a note or message on the restaurant's Facebook or

Instagram page

.
Best practices for making restaurant subscriptions a long-term success
To encourage customers to join and then renew their restaurant subscription, restaurateurs need to carry out market research on the customer typology, identify the benefits for customers and promote their subscription programme.
What type of customer is most likely to benefit from your subscription programme?
Not all customers passing through a restaurant will necessarily be interested in joining your subscription programme.
The key is to tailor the offer to the customers most likely to be attracted by the subscription package. The dishes or drinks to be featured, the subscription price and whether or not to make a commitment can all be determined by market research (satisfaction questionnaires, focus groups, etc.).
For restaurateurs, this means already having a regular clientele – launching a subscription programme when a restaurant is just opening is most likely to fail due to a lack of insight into the consumption habits and motivations of its customers.
To target these ideal customers and define the ideal offer, restaurant owners can rely on their ePOS and its customised analytical reports to identify:
The days or off-peak services when the number of customers is significantly lower than on other days.

The typical profile of customers who frequent your restaurant on a regular basis: age, location, profession, particular habits, average bill – useful for segmenting and adapting your marketing message.

The bestselling, most profitable or least popular dishes: essential for identifying the dishes or drinks that will be used as loss-leaders for the subscription programme.
Armed with this data, restaurant owners can identify the most loyal customers with a high average bill (more likely to make their subscription profitable by renewing their purchase frequency), those located close to the restaurant and the most popular products that will encourage customers to subscribe.
Deciding on the benefits to include in your subscription programme
Central to the success of your subscription programme, the benefits must be sufficiently attractive to encourage your customers not only to subscribe, but also to renew their subscription.
Here are a few possible examples, to be adapted according to your business and your level of profitability:
"1 dish bought = 1 free": based on the same model as delivery platforms such as UberEats or Deliveroo, but recurring on a daily or weekly basis.

All-you-can-drink: particularly relevant for restaurants or cafés located in dense urban areas or near offices.

Discounts or free delivery of the most popular dish: for example, one additional dish offered per week with the subscription.

Exclusive dishes or events reserved for subscribers: as mentioned above, the search for exclusivity is essential if you want to stand out from the crowd. Offering these for subscribers only is an appealing product that can attract non-subscribers.
Restaurant owners need to find the right balance between the offers on offer and the price of the subscription: a subscription that is too expensive is likely to put off even your most loyal customers, while a subscription that is too low is likely to lose you money (unless it is offset by a high volume of subscribers and additional orders.)
Promoting your subscription programme: an essential step
Without visibility, your subscription programme may not last. From social media to email marketing and OOH advertising, there are many tools you can use to get your subscription programme off the ground.
In the UK, SMS is one of the most effective forms of business communication, with an impressive 95% open rate. However, this communication channel is still under-used by many restaurant owners, for fear of being too intrusive or too restrictive to manage.
To remedy this, many foodtech players, such as Como, are revamping customer nurturing via the SMS channel: from deliverability to sending and unsubscribe management, the tool takes care of everything. Restaurant owners can program SMS campaigns according to customer profiles or consumption habits.
By integrating a loyalty management tool into an ePOS such as Lightspeed, restaurant owners can connect their sales data with each customer profile, allowing them to automate the sending of SMS messages according to customer spending or frequency of visit.
The power of restaurant subscriptions in 2023
Securing income over the long term, increasing customer loyalty, a major acquisition channel via word of mouth: there are many advantages to launching a subscription in your restaurant.
To stack the odds in your favour, you need to attract the right customers and make the right offer. Lightspeed Restaurant is your ally in identifying your customer profiles and their consumption habits (average bill, most popular dishes ordered, etc.). Want to find out more? Let's talk.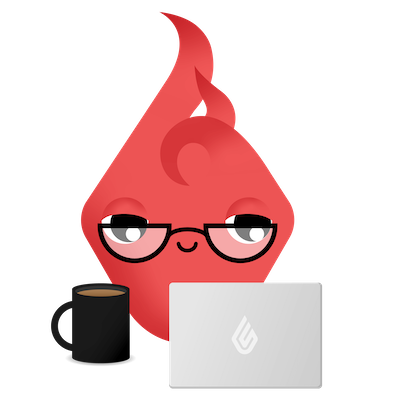 News you care about. Tips you can use.
Everything your business needs to grow, delivered straight to your inbox.