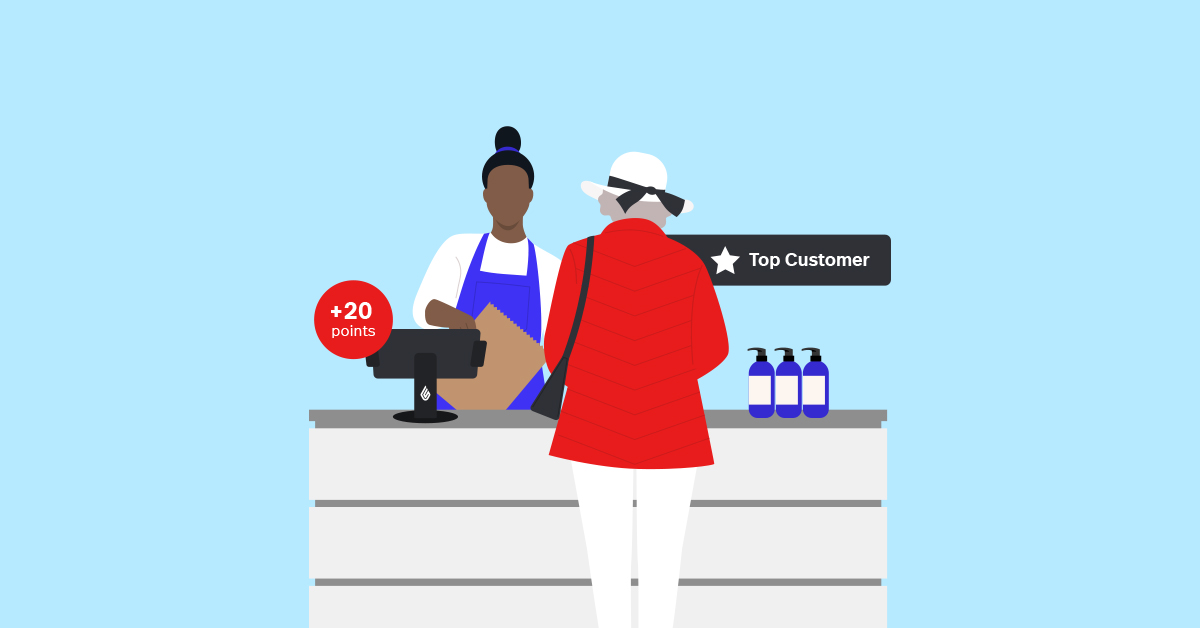 Your customers are the heart and soul of your business. And, you'll likely want to keep them around. While it's always important to bring in new customers, you'll need to make sure you're retaining your current customers too. Whether it's from inflation, or increased market competition, your customers are now more likely to switch brands than ever before.
So, how do you go about improving customer loyalty and making sure your customer's don't leave you? Don't worry. We've got you covered. In this article, we'll explore our top tips for making sure you're building relationships with your customers that will last a lifetime. Let's get started.
Level up your retail management system
Looking for a better way to manage your retail business? Watch a demo of Lightspeed to discover how our platform can help your business grow.
What is customer loyalty?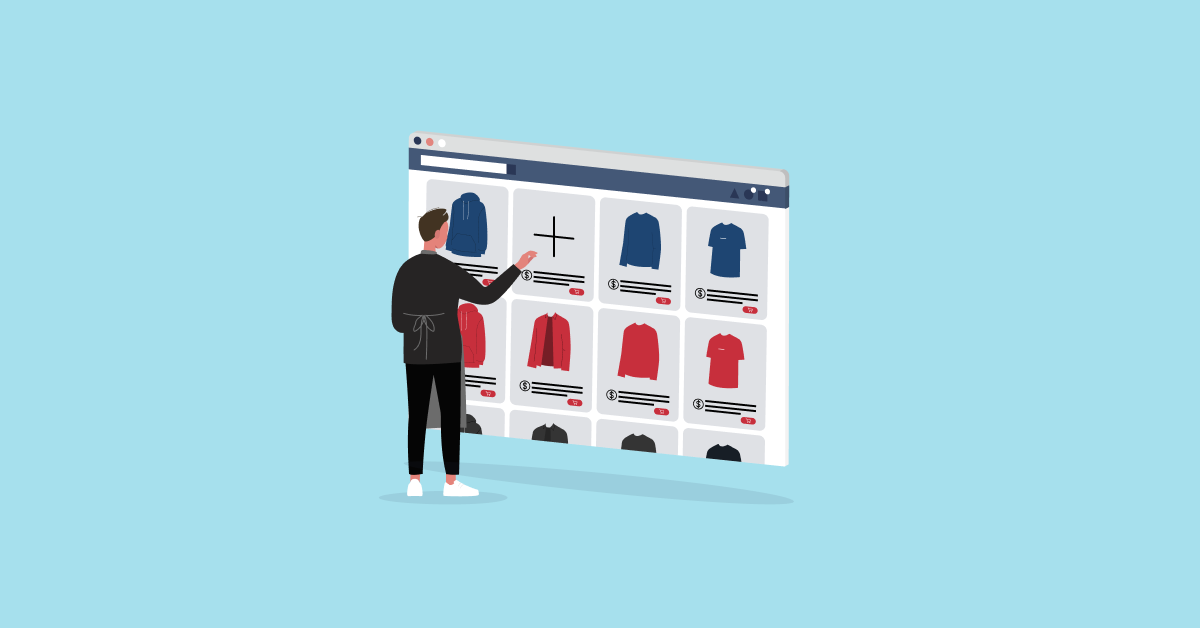 Customer loyalty is a customer's willingness to repeatedly buy products and services from your business. There are a few factors that will impact a customer's loyalty that may include customer satisfaction, customer service, competitive pricing, and more.
Why is customer loyalty important?
In a recent study on customer loyalty in the UK, Emarsys found that "73% of UK consumers consider themselves loyal to certain retailers, brands, and stores." Good news so far, right? Well, that same study also found that such loyalty was dependent on a number of factors. Here's what they found out:
71% of UK consumers are more loyal to retailers that offer them

discounts, incentives and rewards, provide great customer service,

and

offer a personalised touch

.

34% would leave a brand they were loyal to if they had a

bad experience

.

57% stated that

"treating existing customers poorly"

,

"not offering discounts for customer loyalty"

,

"making the shopping experience difficult"

, and

"halting free returns"

as further reasons why a brand could lose their loyalty.
Maintaining customer loyalty can often seem like walking a tightrope.
But, why is it important? Well, 65% of a company's sales come from returning customers. Harvard Business School found that "increasing customer retention rates by 5% increases profits by 25% to 95%." And, finally, 70% of companies agree that customer retention is cheaper than acquisition.
You get the picture. If you lose a customer's loyalty, you're losing out on potential sales.
You'll likely have to spend more money on advertisements to recruit new shoppers to make up for the customers you lost. And, then you'll have to establish brand loyalty with your new customers all over again.
How to increase customer loyalty
Here's a better idea: improve your customer loyalty and build relationships that will last a lifetime. If you're unsure how, we've put together a crash course in customer loyalty that will teach you everything you need to know.
Launch a loyalty program and offer rewards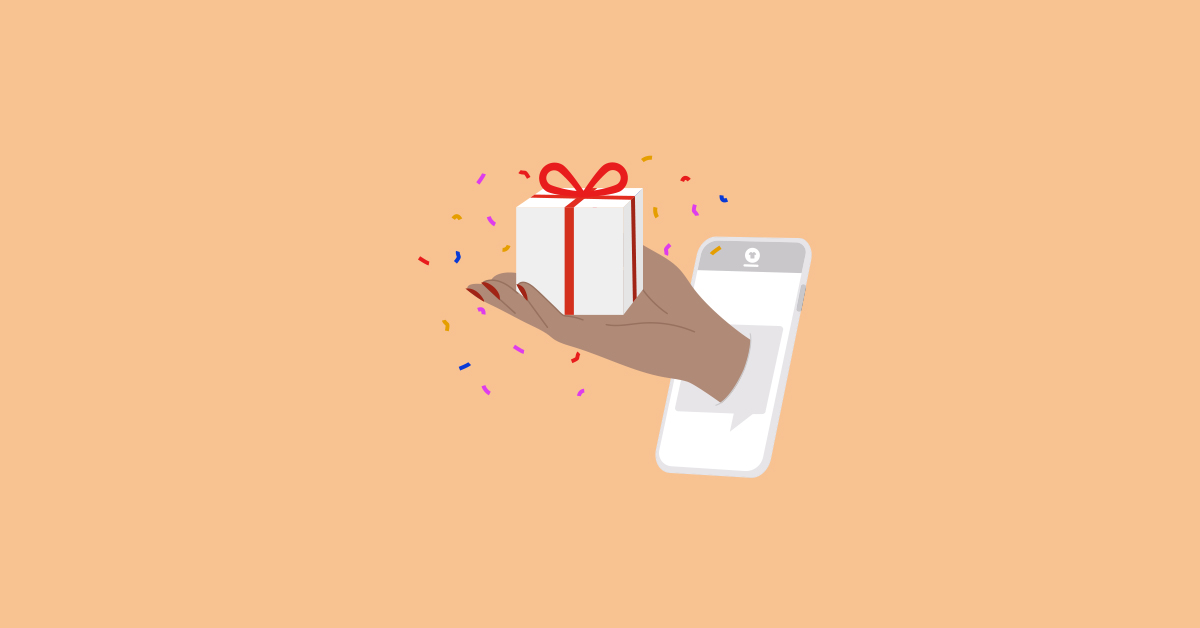 Your customers want to feel loved. If they've been loyal to you for some time, you'll need to recognise that with discounts, offers, and exclusives just for them. That's where a customer loyalty program comes in.
A customer loyalty program recognises and rewards customers who repeatedly purchase or engage with a brand or business. There's many different ways a loyalty program can look. Some examples include:
Customer discounts

A rewards program (like a stamp card) or a point system

A subscription service (that offers great value and even a free gift or two)

A loyalty 'tier' system (with improved rewards and benefits for frequent customers)
Make sure to provide your customers with a loyalty program they will actually enjoy. Keep your rewards and benefits fresh and relevant. If you want to do this, you can offer personalised offers based on their buying habits.
Do you run a craft beer store like Beermash? Noticing one of your customers has got a taste for a particular brand of stout? You could send a personalised offer of 20% off their next purchase. Or, even just make sure to send them an email next time you're offering a sale.
If you're unsure how to collect all these handy bits of consumer information about your customers, you might want to try Lightspeed Retail. With built-in features like customer profiles, gift cards, and discounts, you can reward your customers however you'd like, whenever you want to.
Make use of social media
Fun fact: in 2021, 4.26 billion people were using social media worldwide. By 2027, this number is projected to reach 6 billion people.
Clearly, a lot of people are using social media. But, you likely knew that already. But, how many of these people are using social media to purchase products, and interact with brands?
Well, in a 2022 survey, 36% of UK shoppers said they had actually purchased a product after seeing it on a social media platform. And, this doesn't even account for social media users who discover a brand, or follow a brand already, and purchase products or services at a later date (that they might not have even seen on social media!)
Social media marketing is no longer optional. It's essential. If you're thinking about better ways to interact with your customers, increase your engagement, and improve customer loyalty (and sales), you'll need to start taking it more seriously.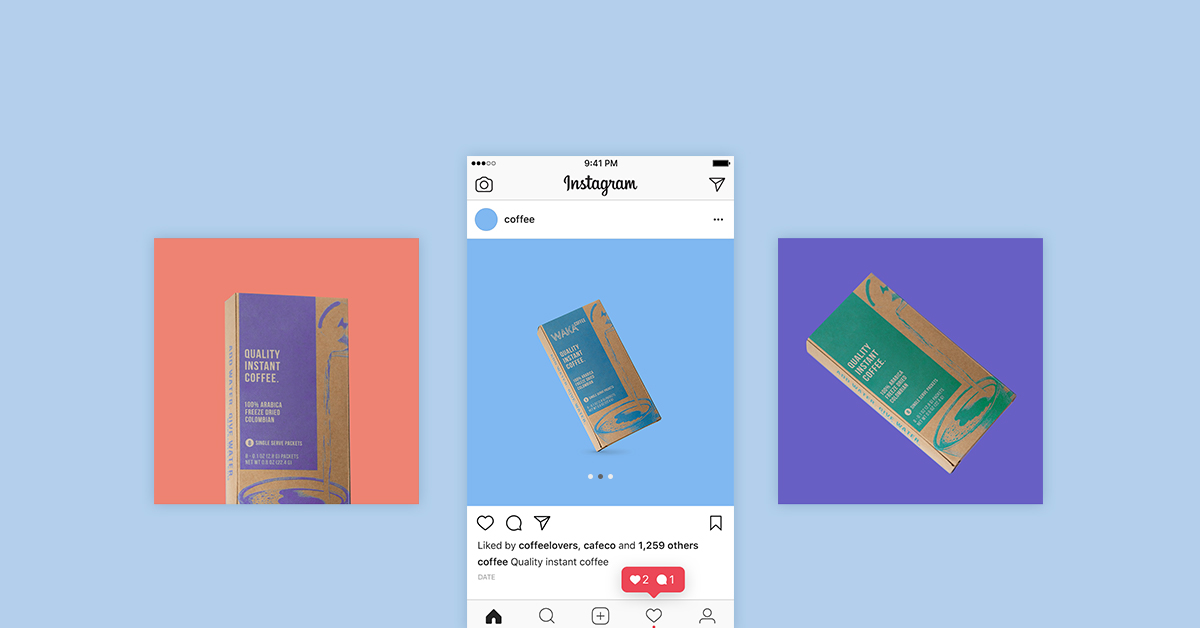 Try to think of social media platforms like Twitter, Instagram, or even TikTok, less as something you have to do and more as an opportunity to create a community. Don't obsess over constantly needing to sell. Your customers have done business with you because they like your products or services you offer. And, because of this, they're likely to do business with you again.
The point of social media for companies and brands is to connect with your customers. You should focus more on creating and publishing content that showcases your brand. We'll give you some examples:
Share behind the scenes content of how your business operates. We don't mean the boring bits like showing your customers how to do a stock count (which you can automate using Lightspeed Retail by the way). No, we mean documenting the ordering process from start to finish, recording photoshoots of your latest products, or even introducing your team. Whether you believe it or not, customers love to see the human side of your business. So, show them!

Encourage users to create user-generated content using your products or services. You can repost and share anything your business is tagged in.

Host a competition for people to participate in. You can offer rewards and benefits for the winners. And, you can benefit from loads of user-generated content. It's important to make this a mutual exchange. Your customers won't like this if they feel you're just trying to profit off of them.

Making a guide or 'how to' video on how to use your products. Or, you could provide inspiration or styling guides.

Make your customers part of product development. Ask your customers what they want to see more of. Do you no longer stock something that your customers were fans of? Ask them if they think you should restock it? Is there a new trend you've not jumped on yet? Ask them if they're interested in your business bringing it in. People want to know that you're listening. Involve them in the decision making process. Make it their business too. Not only will you improve engagement and customer satisfaction, but you'll also bring in lots of data about the sort of things your customers are looking for.
Lightspeed customer, Neal's Yard Remedies, does just this. The healthy and beauty store specialises in organic body and skincare products. And, they use their social media channels to spread helpful tips and pieces of information and advice on how to take care of themselves. Take a look (you can follow them on Instagram for some more inspiration too):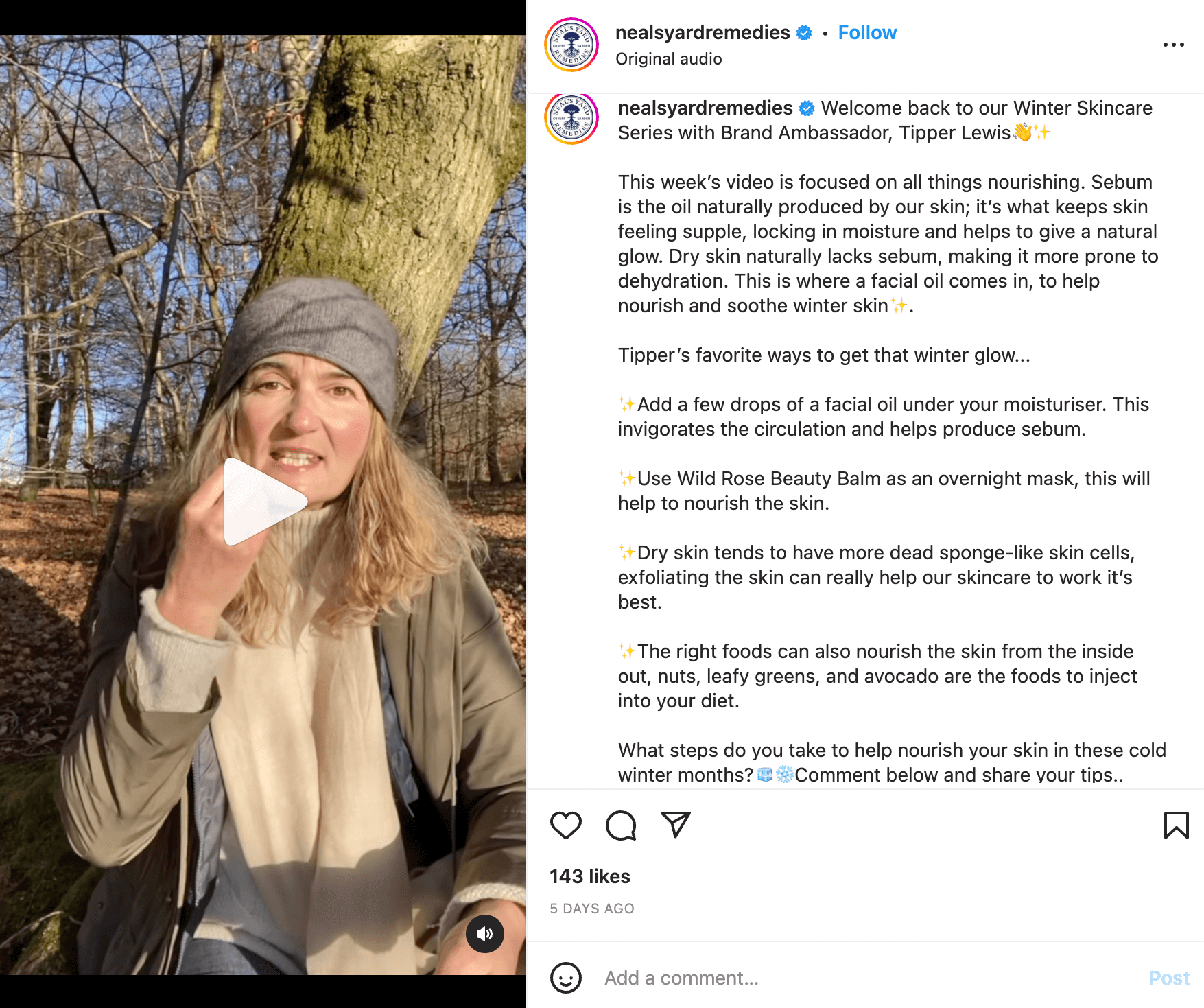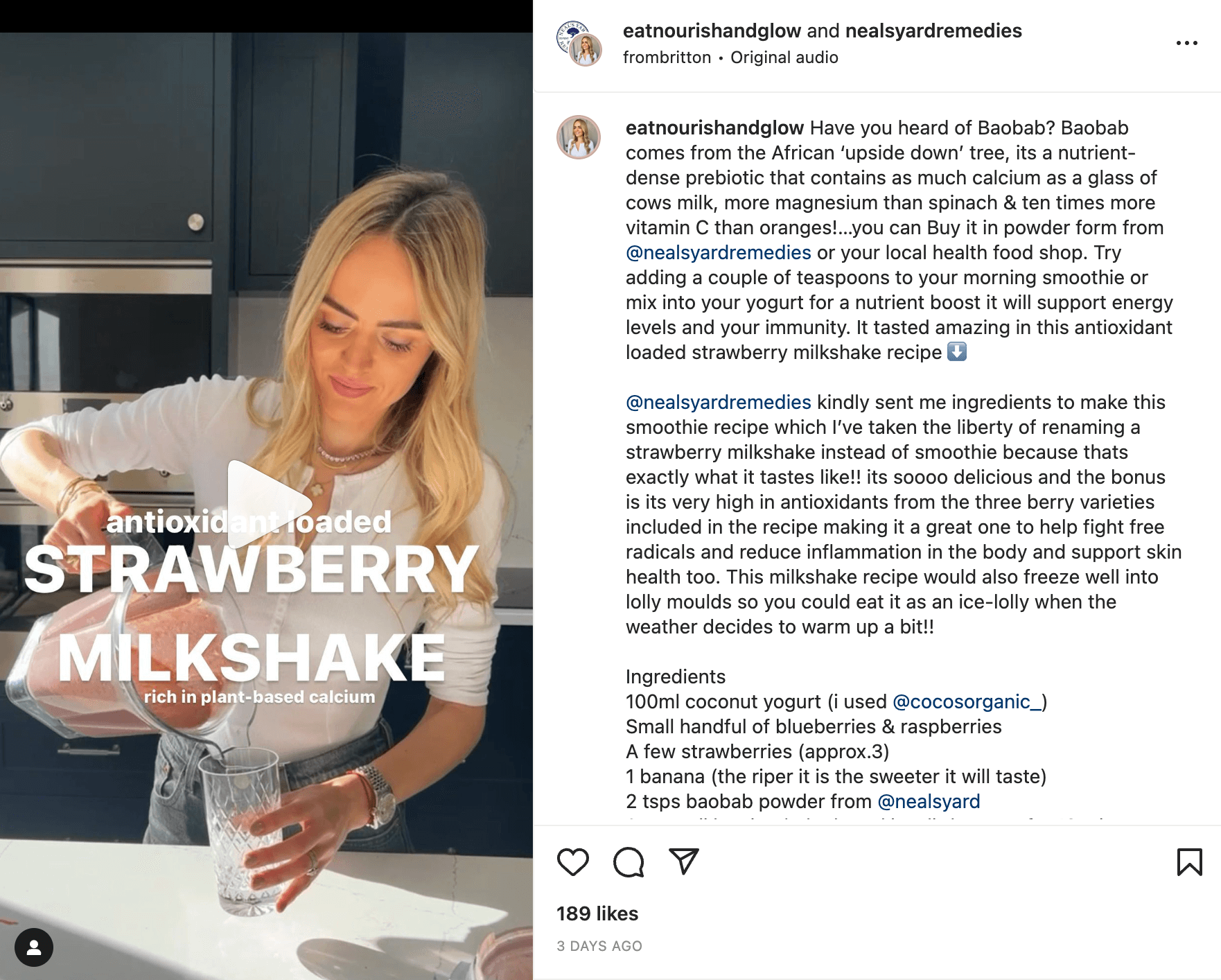 Encourage customers to give your business feedback

You should let your customers know that you value their feedback. You're constantly willing to improve processes, inventory, customer service, and more. So, to do this, you'll need to reach out every once in a while to make sure everyone's happy.
There is no bigger red flag in business than a company that makes it difficult to contact them, offer feedback, or even complain. If you've got a TrustPilot, Feefo, or Google Reviews account, disgruntled customers will make themselves known. And, you better believe, that when they do, not only will you lose their custom, but potential customers in the future who have been warned to stay wary of your business.
Offering your customers a chance to give feedback lets them know they're being listened to, and also allows you to correct any issues your customers may be facing. So, send out surveys, request email reviews, and maybe even incentivise your customers with "5% off their next purchase" if they leave a review. Cultivate an environment where customers know they're being heard. And, most importantly, respond to them and let them know you're correcting any issues they might be facing. If you want to keep your customers loyal, you'll have to keep them happy too.
If you're interested in learning more about how Lightspeed Retail can level up your retail business, you can watch a demo of how it all works. Or, if you'd rather read up on plenty more articles just like this one exploring the big, wide world of retail management, e-commerce, payment processing, and more, you can explore our content library.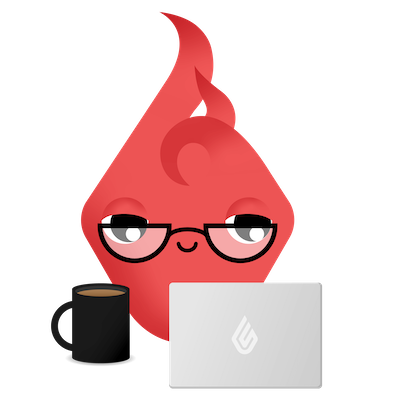 News you care about. Tips you can use.
Everything your business needs to grow, delivered straight to your inbox.