Instagram – it's the world's most-downloaded app, and it has more than 2 billion active monthly users. What began life as a photo-sharing app to connect with friends and family has turned into a social media powerhouse; one that's fantastic for your restaurant marketing.
Instagram lets you connect with existing customers, attract new ones, and build brand awareness. This article is packed with helpful tips to help you build your restaurant brand on Instagram with the aim of turning hungry scrollers into paying customers.
Here's a lowdown on the topics we'll be covering:
The ultimate guide to restaurant marketing
From social media trends and technology to traditional tricks that haven't lost their magic, get the lowdown on how to market your restaurant with our free guide.
Why is Instagram good for restaurant marketing?
Instagram isn't just good for restaurant marketing, it's great. As HubSpot describes it, "marketing aims to deliver standalone value for prospects and consumers through content, with the long-term goal of demonstrating product value, strengthening brand loyalty, and ultimately increasing sales."
Instagram gives you the opportunity to do all of that. As well as creating compelling, visual content for your existing customers, Instagram makes it easy for people to discover you for the first time. These tools include location tagging, hashtags, and the 'Explore' page.
With location tagging on Instagram, not only can you tag the city, town, or village your restaurant is based in, but you can also tag your specific restaurant location. When someone clicks on this tag, they will see all the content tagged with the same location. Location tagging makes it even easier for people across the world to discover your content.
Hashtags are another way to make your content more discoverable. Lightspeed customer, Big Mamma, uses a range of different hashtags that relate to their brand, location, and cuisine, including #bigmamma, #italianfoodie, #londonrestaurants and #pastareel.
While #pastareel might not be specific to the restaurant, using this hashtag will surface Big Mamma's content to a wider audience, who may then convert and become customers. Having a brand-specific hashtag is great for building brand awareness, too.
The different features you can use on Instagram for restaurant marketing
Instagram started as a photo-sharing app and has since developed into a platform with many fantastic features. There are stories, reels, lives, carousels, and many more. Here are the different ways to use each feature.
1. Static images
Static, single-image posts. The original Instagram feature. Your chance to shine when it comes to showing off your restaurant interior, dishes, and drinks. Sharing a single image is the simplest thing you can do on Instagram, but it's a great way to start a conversation with existing and potential customers.
To make the most of your single-image post, take photos in daylight, and make them tempting. For food itself, close-up shots tend to perform better than distant photos.
View this post on Instagram
And, let's not forget the caption. It's great to get likes, but it's also important to give users a direct call to action. Think about what you want the post to achieve: do you want people to visit your website, book a table, or tag a friend in the comments? Make sure you convey the actions you want people to take in your copy.
Lightspeed customer, Bundobust, uses images and copy to highlight special dishes. In the post below, they share that the Gobi Toast is only available until 16th April. This caption gives the user a sense of urgency, encouraging them to act now, rather than later.
View this post on Instagram
2. Carousel posts
Carousel posts let you share up to 10 images within a single post. Globally, carousels have the highest average engagement rate of all types of Instagram posts (0.62%).
When creating carousel posts, it's important to consider what will make users swipe to the end. Start with an enticing cover image, then use carousel posts to tell a story, or to reveal something, be it a new dish on the menu, or a new location you're opening.
Lightspeed customer, Brat, uses carousel posts to tell the story of dishes being made. In the post below, Brat shows their signature burnt cheesecake being made, cooked, and served. Seeing the full baking process is more engaging than a single image of the finished dish, and also offers Brat's followers a chance to see some behind the scenes content.
View this post on Instagram
3. Stories
Instagram stories are a great place to show more informal, behind the scenes content, share user-generated content, and engage with your audience to get their opinions. With stories, you're giving users a backstage experience, and content can feel less staged, as it disappears after 24 hours.
Within Instagram stories itself, there are many features you can use, from countdown clocks to quizzes and Q&A boxes. By using these features, you can gather valuable information from your users about what they'd like to see on the menu, or where they'd like you to open a new location.
Using the link feature within stories is a fantastic way to encourage users to click through to your website, and you can choose where to direct people. Adding a link that directs users to your reservation page is a great way to encourage bookings, while a link to your menu is a good option if you want to highlight new dishes.
4. Reels
If you want to be the real deal on Instagram, turn your hand to reels. The stats say it all. In August 2021, Instagram for Business reported that 91% of recently surveyed active Instagram users say they watch videos on Instagram at least once a week.
Producing video content might seem intimidating, but your approach can be as relaxed as you like. In fact, the more informal, low-fi reels perform much better than highly stylised videos.
Reels are a chance to give users a greater understanding of your brand, whether that's showing them how certain dishes are made, or telling employee stories.
Lightspeed customer, Big Mamma, is a prime example of the power of reels. Individual reels often gain 50k views for the restaurant group. Big Mamma typically shares content of its pasta dishes being plated, or meals being tucked into.
View this post on Instagram
Here are some more examples from Lightspeed customers to inspire you:
Top tip: always add captions if you have someone speaking in the video, as 69% of consumers say they watch video with sound off.
5. Lives
An Instagram live is an opportunity to broadcast to your followers in real time. Live videos sit next to stories, and are indicated by a 'LIVE' logo.
Going live on Instagram is a great way to connect with your followers. One of the main reasons Instagram users go live is to host a Q&A. You can either ask for questions during the stream, or use the questions sticker in Instagram stories to gather questions beforehand.
Creative ways to use Instagram for restaurant marketing
So far we've established the power of Instagram, and the different ways to share content within the app. Now let's delve into the ways you can use Instagram for restaurant marketing.
1. Showcase user-generated content
Consumers respond best to content that's authentic, and nothing is more authentic than user-generated content.
The chances are your customers are already sharing amazing content that they've snapped or filmed at your restaurant, and it's pretty simple to find this content. The best place to start is looking at the tagged photos on your Instagram page. Another way to discover user-generated content is searching via the location tag of your restaurant. Alternatively, do a hashtag search using the name of your restaurant.
When it comes to legally sharing UGC taken from social media, you have to ask your customers for permission.
A simple public comment along the lines of, "Hi, we'd like to share this great post on our social network! Do we have your permission to do so? Please let us know by replying 'Yes' and tagging us in your comment. Thanks!" will cover your bases.
Getting permission in a public forum, versus in a direct message, will serve you better in case of a legal dispute.
Now you've got your content, it's time to share it. You can share user-generated content on stories, in grid posts, or via reels.
As well as getting great images and videos for your social media channels, user-generated content lets you build a relationship with your guests. You might discover you have a few very loyal customers who share content every time they visit, and you can turn that virtual relationship into a real-life rapport.
Showcasing user-generated content also gives your brand an extra level of trust – it helps potential customers see what they'll really be served, as opposed to professional images that might not truly reflect your offering.
A great example of restaurants using user-generated content is Lightspeed customer, Fat Hippo. Fat Hippo have built their brand on Instagram using photos that customers have captured for them.
View this post on Instagram
2. Collaborate with influencers
Instagram is all about connecting with people, and a great way to do that is by collaborating with influencers. Influencer marketing is, in fact, a whole industry in its own right. If you decide to focus on influencer marketing, it's important to find content creators who fit your brand, and will get you results.
It's a good idea to start small. After all, micro influencers (accounts with 1,000-100,000 followers) boast up to a 60% increased engagement rate compared to macro influencers (accounts with 100,000 to 1 million followers).
The compensation influencers ask for will vary dramatically, however, for smaller micro influencers, offering a comped meal in exchange for a social post is a good starting point.
Instagram created a tool that made it even easier to work with influencers: the Instagram Collab post. This feature lets users co-author Instagram feed posts and reels, creating another way for creators and brands to reach new audiences, and increase engagement.
To use this tool, craft your post, then before posting, click 'tag people', then select 'invite collaborator'. The collaborator will then accept the post from their account and it will show on both pages.
3. Host giveaways
A word of warning: giveaways and competitions should be used sparingly. Host too many and it can risk diluting your brand, but hosted occasionally, they can generate brilliant buzz and excitement.
Giveaways often generate a lot of short-term engagement on your account, and are good to host around seasonal events or new launches. Prizes can include a free meal, a voucher for your restaurant, or drinks at the bar.
To run a successful Instagram contest, keep the rules simple and clear. The most common criteria for entering are:
Like the contest photo and follow your account.

Tag friends in the comments. You can offer people a higher chance of winning if they tag multiple people, but let them note that tags should be left in separate comments (this boosts your post up in the algorithm).

Offer an even higher chance of winning if people share your post in their story and tag your account for visibility.
You can run a contest on your own or in partnership with another business. For example, pair up with a local bar to offer the winner dinner and drinks; the contest rules remain the same, but it is mutually beneficial because entrants must like and follow both accounts, giving you some cross-promotion perks.
As with everything, be sure to do it legally. Instagram has written these guidelines for running promotions on your account.
Lightspeed customer, Big Mamma, teamed up with Tony's Chocolonely to offer a free meal, and a year's supply of Tony's chocolate. This giveaway post received 3,800+ comments, in comparison to other posts from Big Mamma, which received between 10 and 200 comments.
View this post on Instagram
An overview of Instagram's analytics tools
You've come up with the ideas, created and posted content. Now it's time to delve into the data. Instagram makes it incredibly easy to analyse the performance of your posts. Within the app, navigate to the 'insights' dashboard. From there, you're able to see the following information:
Accounts reached

Location, age range and gender of reached audience

Profile visits

External link taps

Email button taps

Accounts engaged

Likes

Saves

Comments

Total followers

The time your followers are most active
A hospitality business (or the freelancer you work with) can set KPIs for Instagram, and report on the KPIs to see the posts that achieved, or missed, the goals.
Rather than looking at every metric, choose the key metrics that are most important to your business. This might be the amount of external link taps, or accounts engaged.
One important metric for all hospitality businesses is referral traffic. This lets you measure the impact Instagram has on traffic to your website. You'll see the results for this metric within your Google Analytics account.
Within Google Analytics, you can filter to see the traffic that's come from each social platform linked to your website. This gives you a good understanding of how your social media strategy is helping your restaurant business grow beyond Instagram.
Ready to take your restaurant to new heights?
Social media as a form of marketing can help take your restaurant to the next level. You know what else can? An all-in-one ePOS designed to help you manage, optimise, and scale your business with ease. Take a look at Lightspeed Restaurant right here.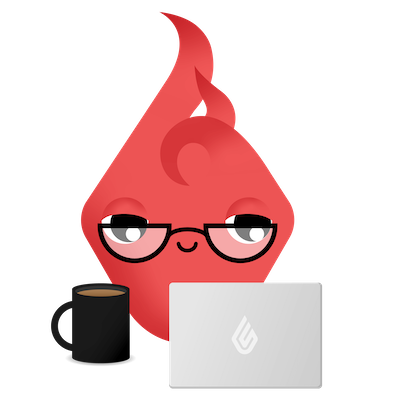 News you care about. Tips you can use.
Everything your business needs to grow, delivered straight to your inbox.