A solid restaurant social media marketing strategy is an essential part of a comprehensive overall marketing plan. Rounding out your digital presence with strong social accounts and quality content can make or break a sale. The best part? It's free.
In this article, we'll be covering everything you need to know about concepting and creating incredible social media content that will fill your seats up in no time.
Here's an overview of what we'll be covering in this article:
The ultimate guide to restaurant marketing
From social media trends and technology to traditional tricks that haven't lost their magic, get the lowdown on how to market your restaurant with our free guide.
The basics of restaurant social media marketing
Before you can get started with restaurant social media marketing, you'll need to set up accounts if you don't already have them.
Rather than burning yourself out by joining every platform you can find, you should hone in on the ones that'll work best for you, and find out which channels your customers spend their time on.
Instagram is one of the most popular platforms for restaurants due to its prioritisation of visual content. For brands that want to jump on trends and produce more informal content, TikTok should be your focus.
LinkedIn is a great platform for connecting with others within the restaurant industry, or shouting about your fantastic suppliers, and sharing industry news and wins.
What to include in your social media account
If you already have accounts set up, this restaurant social media checklist is great for ensuring your pages are as optimised as possible:
Display names. Keep your restaurant's name consistent across all social media platforms so that when guests look for you, they'll know they've come to the right place.

Social media handles. Again, be consistent and identifiable with your handle. If your restaurant name is already taken, try adding your city name or abbreviation to the end. (i.e. the restaurant Elliots found @elliots was taken, so they use @elliotslondon).

Profile photos. Just like the two points above, keep this consistent across all platforms. Your restaurant's logo is the best bet to make sure your guests know it's you.

Your restaurant's location. You guessed it – be consistent. If your restaurant has multiple locations, some social media sites only allow for one address, so use the address of your flagship location or your most popular restaurant on those platforms.

Your restaurant's website URL. Each social media platform has a website field, allowing you to direct your guests anywhere online. This space should go to your restaurant website so new followers can learn more about your business.

The "About Me" or "Bio" sections. This should include a brief description of your restaurant that will entice potential customers into visiting. Feel free to get creative and align the copy with your brand. This section is also a great place to shout about any awards, or how people should contact you. For example, if you don't check direct messages, tell customers to email you instead.
5 restaurant social media marketing best practices
Unless you are running paid ads, restaurant social media marketing is all about organic, authentic content and conversations. It can feel like a full time job to manage your restaurant's social media, but here are a few ideas to keep the conversation going, and get current – and prospective – customers to engage.
1. Find your niche, but don't be afraid to test
What works for one restaurant might not work for another, so find your niche and run with it. But, to find your niche in the first place, you need to test.
Social media platforms are constantly evolving; always developing new tools for users to engage with, be it stories, reels, or going live. These new features can seem intimidating to begin with, but they could turn out to be the best way to engage with your customers. Testing new features is a great way to discover what your customers want to see from you.
Below are examples of how Lightspeed customers are all utilising social media in different ways and achieving great results:
Leroy

shares photos of their staff against a wall holding their favourite bottle of wine. This informal and fun series shines a light on the employees, highlights special vinos, and also encourages customers to try the wines when they visit.

Big Mamma

has found their niche with videos that show their pasta dishes being prepared, plated, and tucked into.

Coqfighter

lets their burgers do the talking, sharing close-up shots and videos of the tempting dishes. Coqfighter is a fantastic example of how you can use images and thrive in this video-focussed era.
Find out what engages your customers, post that content, and don't forget to have fun!
View this post on Instagram
2. Turn your hand to video
In August 2021, Instagram for Business reported that 91% of recently surveyed active Instagram users say they watch videos on Instagram at least once a week. And, when we look at TikTok, it's the most engaging of all social media apps, with an average user session of 10.85 minutes.
Videos may take longer to produce than taking a quick snap, but can be much more engaging than static images.
Here are some reel ideas from Lightspeed customers to get you started:
Videos are even more engaging when set to music, and remember to add captions if you have someone speaking in the video, as 69% of consumers say they watch video with sound off.
View this post on Instagram
3. Re-share user-generated restaurant social media content
Don't underestimate the power of people when it comes to restaurant social media marketing. You can create and post the most beautiful, professional shots, but at the end of the day, customers want to see what they'll really be served.
Enter, user-generated content. 79% of people say UGC highly impacts their purchasing decisions, and consumers find UGC 9.8x more impactful than influencer content.
Take a look at your tagged content and browse through photos, videos, and stories your customers have shared on social media. With their permission (via a comment or direct message), you can share their content onto your own page.
Here are a few places to look for user-generated content:
Look up your location on Instagram to find photos taken at your restaurant.

Conduct a hashtag search with your restaurant name.

Conduct a Facebook or Twitter search with the name of your restaurant to see if people mentioned it without using a hashtag.

If you have accounts on Facebook, Twitter and Instagram, check out the photos and posts you've been tagged in.
Instagram makes it even easier to repost content onto your story. Simply click the aeroplane icon, and select 'add post to your story'. This will direct users back to the original source, but you can also tag the content creator in your story to build a great relationship.
View this post on Instagram
4. Celebrate your staff on social media
A fresh pair of eyes and a fresh perspective can stop your social media from going stale. One great way of doing this is letting your employees show a day in their life. This is a popular TikTok trend that works well on Instagram Reels, too.
Give your staff the chance to show people what it really looks like to work in a restaurant, whether that's your baker shaping sourdough at 4am, your barista grinding beans and tamping coffee, or your head chef sourcing the freshest vegetables at the market. This also injects personality into your channels, and gives customers an insight into the people behind the brand.
5. Post consistently
You don't have to post every day, but you should be posting consistently to keep your restaurant's name top of mind with guests and potential customers. At least three times a week is a good starting point when beginning with restaurant social media marketing.
It can be difficult to come up with content on a regular basis, especially on a visual medium like Instagram, but the key is not to overthink it too much. Here are some ideas for when you're having a creative block:
Snap a picture of the day's specials for guests looking to try something new.

Share a photo of the daily-changing menu. This builds excitement for customers that have booked a table, and also encourages people to book a table.

Show a glimpse of the behind the scenes action in the kitchen, while shopping for ingredients at the farmers' market, or setting up for an event.

Feature a staff member each week. Have them talk about their favourite dish, or show them in action.

Promote community activities. Show your community support for local events by helping to boost their attendance.

Remind guests about gift cards and merchandise you have for sale, especially around major holidays and seasonal events.
An overview of community management
Social media is all about creating a conversation, and to nurture that conversation, you need to manage your community. Community management is a vital part of social media, and it involves replying to comments and direct messages, and answering questions.
"It's more than just posting on social media and expecting fans to engage. Rather, it's about actively interacting with your audience to encourage more engagement." explains Influencer Marketing Hub.
By staying connected to your loyal community, you're able to listen to feedback, and gauge what your community responds well to. This, in turn, helps you develop a strong social media strategy.
How to analyse your social media performance
Creating and posting social media content for your restaurant is great, but the work doesn't stop there. It's important to analyse the performance of each social media post, so you can understand what's working, and what's not.
To begin with, consider what you want each post to achieve. Do you want people to visit your website? Do you want people to book a table? Do you want people to share the post? By having a key objective in mind, you can then analyse your content to see if it achieved its goal.
Reach and engagement are two words you'll often hear in regards to social media metrics. Reach will tell you the total number of people that saw your post, while engagement is the number of people that engaged with your content, be it a like, a comment, or a save.
Engagement is often considered a good metric, but beware, as it's also a vanity metric. A post that has hundreds of likes might look good on the outside, but if none of the people that liked that post took any further action, what has it really achieved?
Rather than likes, consider focusing on comments, which are a great chance to start a conversation, or click through rates to your website.
Reporting on social media might seem overwhelming at first, so take it week by week, or month by month. Choose one day a month to sit down and look at your social media performance for the previous month, and make notes about what worked well and what didn't. This could be noticing that a certain call to action resulted in more website traffic, or that a particular reel received lots of positive comments.
The pros and cons of outsourcing your social media work
It's common for restaurants of all sizes to outsource their social media work to a social media agency, or a freelancer who specialises in social media. Below, we've delved into the pros and cons of outsourcing this role.
The pros
By outsourcing your social media, you can work with social media specialists in many different fields, be it copywriters, videographers, photographers or community management professionals. Working with experts lets you create a strong social media strategy.

Outsourcing your social media to a restaurant social media manager lets you focus on what you want to be doing – running your own business. This means you'll be saving time, too.

Working with social media managers is more efficient than if you were to do it yourself. What takes you an hour, might take them 5 minutes.

Social media agencies and managers have a network of other industry experts that they work with. Access to this network can open up new opportunities for your restaurant, whether it's working with influencers, or creating

partnerships

with other brands.
The cons
Outsourcing your social media work will save you time, but it will cost you money. The price will depend on whether you work with a specialist social media agency, or social media freelancers. You can also choose to outsource certain tasks, such as the copywriting, or the community management.

By keeping your social media in-house, you're able to capture photos and take videos while in the restaurant. This is really helpful for creating more authentic content. If you do outsource your social media, it's important to work closely with the agency or freelancer you choose, and make sure they're able to visit the restaurant regularly, so that they understand your brand as well as you do.

An agency or freelancer will often still require approval from you before they post content. Depending on the amount of content you want to post, this extra process might be more time consuming than if you were to create the content yourself.
Ready to take your restaurant to new heights?
Social media as a form of marketing can help take your restaurant to the next level. You know what else can? An all-in-one ePOS designed to help you manage, optimise, and scale your business with ease. Take a look at Lightspeed Restaurant right here.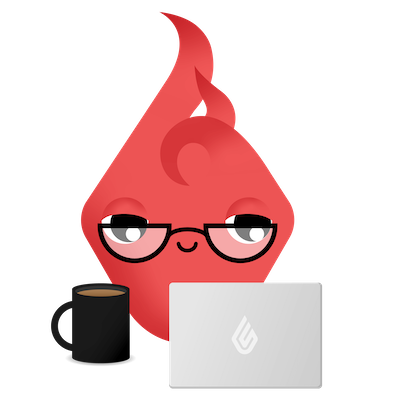 News you care about. Tips you can use.
Everything your business needs to grow, delivered straight to your inbox.