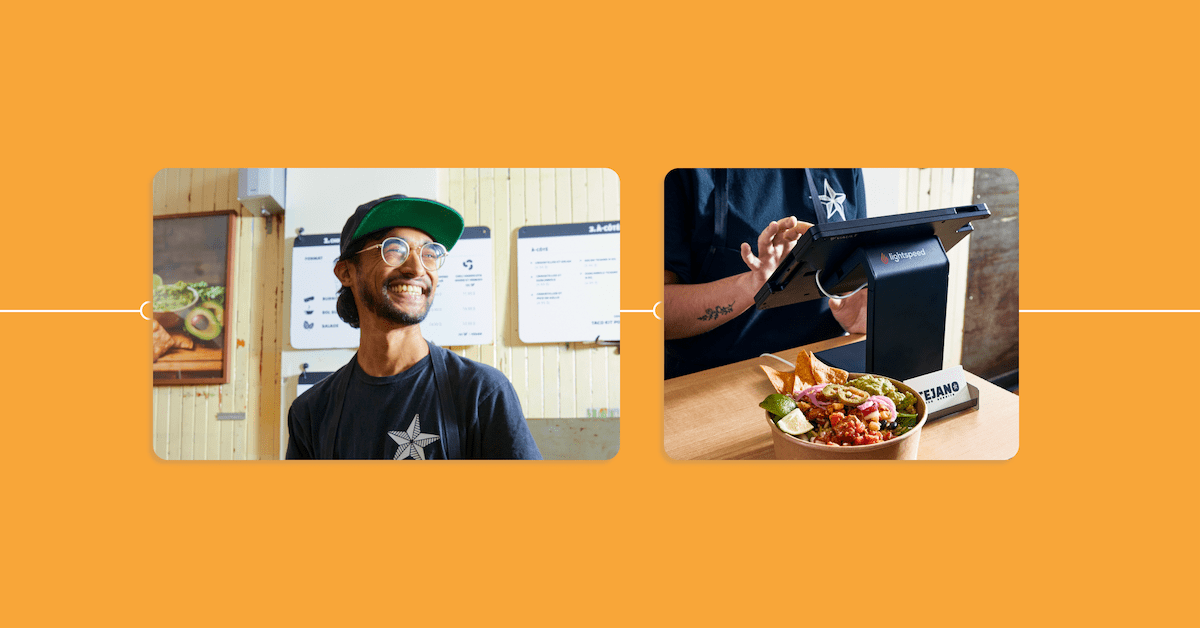 Restaurant staff are the backbone of the industry, and with the right team behind you, it can be easier for your business to thrive. However, finding (and holding on to) the best people who share your passion and are committed to their role is a common stumbling block – even for the most seasoned restaurant owner.
For new restauranteurs, starting from scratch and recruiting a new team can be daunting, particularly in a saturated market. To help, we've compiled the best tips and tricks from across the industry to help you hire, train and (most importantly) retain your team.
Let's dive in.
Free Hospitality Recruitment Guide
Get expert industry tips for a complete employee management process in this free guide: How to Find, Hire & Retain Your Dream Team.
Challenges in restaurant staffing
Staff shortages and high staff turnover are some major issues facing restaurant owners in the UK right now.
The staff turnover rate in hospitality is notoriously high, and this issue has plagued the industry for years. However, this problem has been further exacerbated by Brexit and the Covid-19 pandemic.
According to the Financial Times, the hospitality industry has lost 121,000 EU workers in the past two years, and the vacancy rate across the industry stood at 7.7% – at least two percentage points higher than any other sector.
Recruiting and employment: UK labour laws
Before you get the recruitment ball rolling, it's essential to familiarise yourself with the different labour laws in the UK.
UK employment laws provide legislation on everything from pay to holidays and discrimination in the workplace. Below, we've summarised some of the most important labour laws restaurant owners should be aware of when hiring and training staff.
Employee entitlements
All employees in the UK are entitled to the following:
National Minimum Wage

Protection against unlawful deductions from wages

Statutory minimum level of paid holiday and the statutory minimum length of rest breaks

Work no more than

48 hours on average per week

unless the employee has chosen to opt out of this right

Protection against

unlawful discrimination

Statutory maternity, paternity, shared parental and adoption pay and leave, when applicable

Minimum notice periods when employment is terminated and protection against

unfair dismissal

Time off for emergencies

Statutory Redundancy Pay
Note: some of these rights require a minimum length of continuous employment before an employee qualifies for them.
Please visit the UK Government website for more information on employee rights.
Wages
The National Minimum Wage as of 2022 is:
£4.81 for

16-17-year-olds

£6.83 for

18-20-year-olds

£9.18

21-22-year-olds

£9.50 for 23-year-olds+
The apprentice wage rate in 2022 is £4.81 and only applies to people under the age of 19, or who are over the age of 19 but are subsequently in the first year of an apprenticeship. If apprentices are both over the age of 19 and no longer in their first year, they are entitled to their relevant minimum wage.
Note: employers are not legally required to pay overtime if employees work over their usual hours.
Annual leave
Most employees who work a 5-day week are entitled to at least 28 days' paid annual leave a year. This is the equivalent of 5.6 weeks of holiday. Employers can opt to include bank holidays as part of statutory annual leave.
Agency workers, workers with irregular hours and workers on zero-hours contracts are also entitled to the above annual leave.
Part-time workers are also entitled to annual leave, but the amount they can take will be based on how many days they work each week. Use the holiday entitlement calculator to work out a part-time worker's leave.
As an employer, you can also choose to offer more leave than the legal minimum annual leave requirement.
Rest breaks
Employees over the age of 18 are usually entitled to three types of rest breaks:
Rest breaks at work

– if an employee works over 6 hours a day they are entitled to an uninterrupted 20 minute break e.g. for lunch. The break does not have to be paid.

Daily rest

– employees have the right to 11 hours rest between working days e.g. if they finish their shift at 10pm, they shouldn't start work again until 9am the next day.

Weekly rest

– employees have the right to either an uninterrupted 24 hours each week, or an uninterrupted 48 hours each fortnight.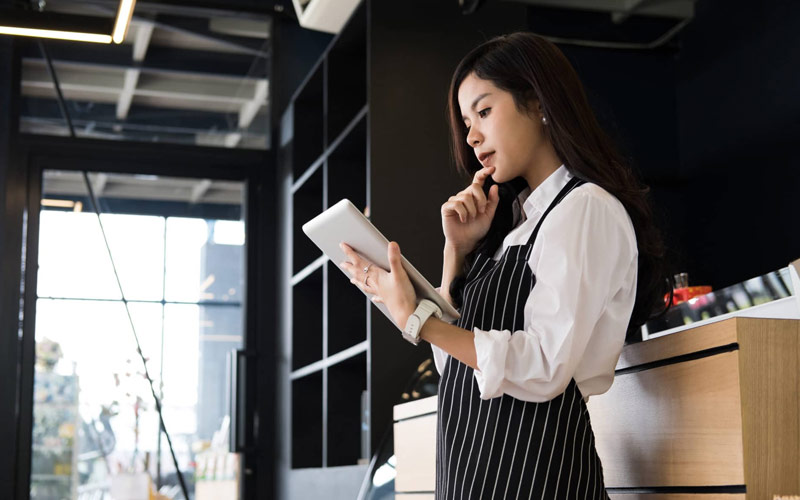 Restaurant staff roles and responsibilities
Every restaurant is different and will need its own unique mix of staff, both front-of-house (FOH) and back-of-house (BOH), to keep it running smoothly.
While you might not need all of these roles in your restaurant, here are some of the most common roles and responsibilities for restaurant staff.
Front-of-house staff
Host

– greets customers as they enter the venue, guides them to their seats and coordinates reservations.

Server/waitstaff

– responsible for looking after customers, giving out the menu, taking orders, ensuring drinks are topped up, bringing out dishes and taking payment.

Bartender

– takes orders at the bar and prepares drinks. Should have a broad knowledge of the available beverages.

Barback

– responsible for keeping the bar running smoothly, for example, re-stocking fridges and glasses, replenishing garnishes etc.

Busser

– responsible for table set-up and clearing tables when guests have left.

Runner

– works closely with waitstaff and helps bring food to tables.

Barista

– responsible for making all coffee orders. Should have a broad knowledge of the available drinks.

Cashier

– takes orders and payments at the counter.
Back-of-house staff
Head chef

– manages the entire kitchen and its staff, responsible for the menu, preparing dishes and training new chefs. They are also responsible for managing inventory.

Sous chef

– assists the chef in cooking meals and is usually responsible for their station in the kitchen.

Prep cook

– assists the head and sous chefs by preparing the ingredients ready for cooking.

Line cook

– assigned to a certain section of the kitchen, such as the grill, and are responsible for preparing orders that are relevant to their station.

Dishwasher

– responsible for cleaning dishes and utensils and manning the dishwasher.
Management
Restaurant manager

– responsible for day-to-day operations, manages employees, marketing, recruitment, staff scheduling and more.

Assistant manager

– assists the restaurant manager.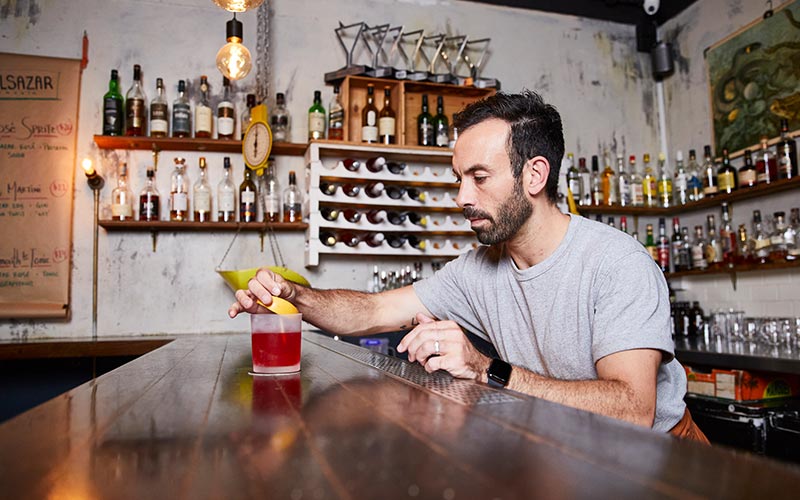 Restaurant staff recruitment
If you can nail your recruitment process from the get-go, your training program and retention strategies should technically be a walk in the park. However, as we all know, finding the right staff is often easier said than done.
What to include in a restaurant job description
The first step in the hospitality recruitment process is to list all the information you'll need to create a compelling job advert. This should include:
Job title

A short description of your business

A brief description of the role you're hiring for

A list of tasks and responsibilities

A list of prior skills, qualifications and experience a candidate should have

Details about the position, e.g. full-time, part-time, casual, salary and leave entitlements
Where to post job advertisements
When you have a job opening in your venue, the standard practice is to stick an ad in the window and hope for the best. While this method is tried and tested, it's not always the best way to attract top talent.
If you're struggling for applicants, try advertising your job on one or more of the following:
Social media channels, mainly LinkedIn, Facebook and Instagram

Job portals such as TotalJobs

Recruitment agency

Ask staff, friends and family if they can refer someone who'd be a good fit
How to structure the interview process
While you'll be recruiting for a wide range of different roles, each interview you conduct should roughly follow the same process.
Short introduction where you'll briefly introduce yourself, your role, some background about the business and a brief description of the position you're hiring for.

Questions from the interviewer(s) to the candidate.

Opportunity for the candidate to ask questions.

Quick wrap-up to bring the interview to a close. You should outline any next steps, for example, a second interview or trial shift and also let the candidate know a rough timeframe for when you'll get back to them.
Remember: to avoid staff turnover further down the line, potential employees must understand what to expect from the role. During the interview, be honest about your expectations for the role, what your team is like and what it's like to work at your venue.
What questions to ask in the interview
Each role you're hiring for will require a few role-specific questions; however, there are several questions you should ask every candidate, no matter their role, to get a decent understanding of their personality and aptitude.
Before you sit down with your chosen candidates, ask yourself the following questions:
Who is your ideal person for the role?

What skills should they have?

What qualities will they bring to your team?
From there, you can plan how you will conduct the interview and the type of questions you will ask.
Cover a range of personal and professional questions to get an idea of how well the person will fit into your team and if they'll excel at the job. Here are some questions to consider:
Tell me about yourself

Why do you want to work here?

Tell me about your experience that's relevant to this role

What did you like/ dislike most about your previous job?

Why do you want to work here?

How would you deal with a customer complaint?

Tell me about a time when you…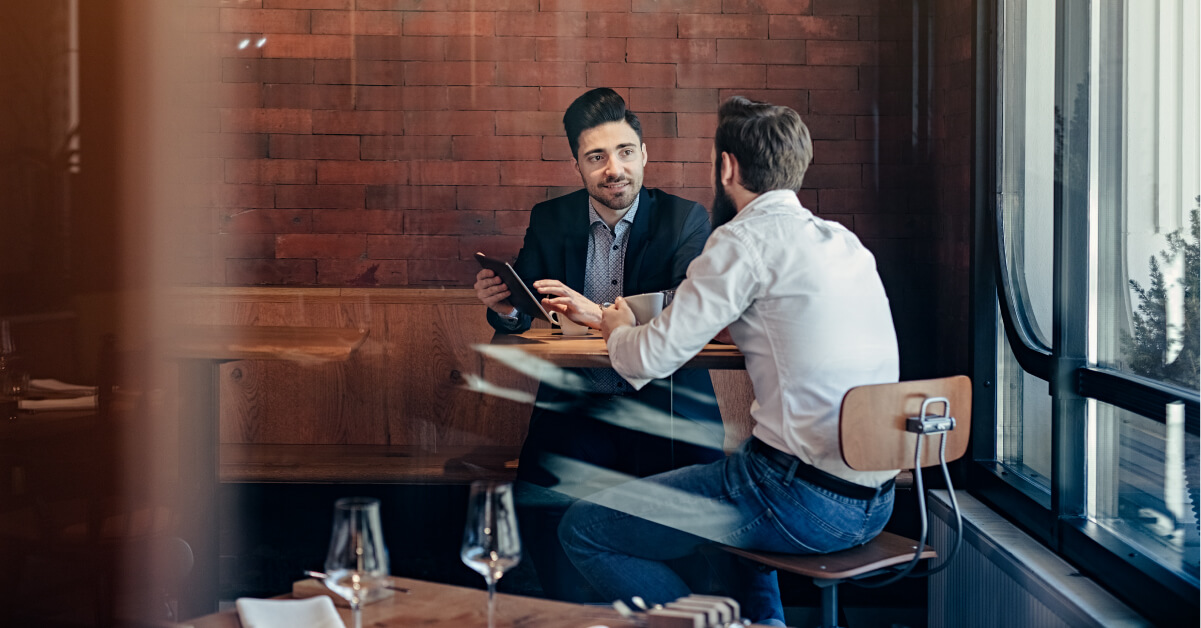 Ask an unusual question to sieve through talent
Try including an unexpected question to test your candidate's quick thinking and gauge their personality. These questions don't necessarily have a right or wrong answer; they aim to provoke a more honest, insightful (and fun) response.
Here is a collection of questions for inspiration that companies big & small from across the world ask their candidates to spice up their interview process.
If you could have any superhero power, what power would you have and why?

If you could compare yourself with any animal, which would it be and why?

How do you think people would communicate in a perfect world?

What advice would you give to your previous boss if you could?

How would you sell hot chocolate in Spain in the summer?

If I gave you $50,000 to start your own business, what business would you start?

Describe the purpose of this job to someone from another planet.
Remember: the goal of asking a strange interview question is to make finding the best person for the job easier. Someone startled by left-field questions or struggles to answer may not be the best fit for dealing with unhappy customers or unusual customer requests.
Red flags to look out for during the interview process
While nerves are a normal part of the interview process and shouldn't be looked down upon, there are some red flags that you should look out for to ensure you hire the right candidate.
Being late to the interview

Struggles to give examples of past work or experience

Lack of eye contact

Their CV doesn't match what they're saying

Lack of enthusiasm

Being overly negative about past employers
How to write a restaurant job offer letter
Once you've found the right candidate for the role, the next step is to tell them the good news and provide them with an official job offer letter.
Restaurant job offer letters don't have to be too long or complicated, but there are a few key things you need to include.
Date of the offer

Confirmation of the job role they applied for

Details of the type of employment (e.g. full-time) and salary

Expected start date

Offer acceptance due date

Your signature and date

Next steps, e.g. signing of employment contract, uniform collection, training schedule
Once you've sent the job offer letter to your chosen candidate, you should expect to hear back from them within the next few days, either accepting or rejecting the role. If the candidate accepts, you can prepare an employment contract for them to sign to make things official.
How to write a restaurant employee handbook
An employee handbook is an excellent resource for building a positive workplace culture. It provides staff and managers with a clear set of guidelines for procedures and behaviour so everyone is on the same page. It also acts as a reference point, so staff know the ins and outs of your venue and what's expected of them.
Your employee handbook should include:
Introduction

Mission statement & core values

Restaurant structure

Employee benefits

Code of conduct

Dress code policy

Leave policy and procedures

Safety protocols

Front-of-house & back-of-house operations

Scheduling process

Tech how-to guide

Complaints procedure
How to onboard new restaurant staff
Training is crucial to an employee's onboarding process and will set your team up for success.
Before we dive into the specific areas of training for FOH and BOH staff, there are a few key areas all new staff should be introduced to on their first day.
Their day-to-day duties, tasks and responsibilities

Your menu

Upcoming and regular events

Daily specials

Health, safety and hygiene procedures

Fire safety guidelines and evacuation procedures
What FOH training should be provided?
Ask new FOH staff to come in during a quiet period, or when you're closed, so you can show them around the restaurant without getting in the way of customers.
You should then train them on the following:
How to use your

POS

system, with a focus on taking orders and payments

FOH tour, e.g. dining room, counter, bar etc.

Where tablecloths, cutlery, glassware and crockery are stored

Table planning, setting and seating process

Meet and greet procedures

How to handle customer complaints

Upselling tips

Cleaning procedures

Ensure new hires are up to date with any mandatory training and licensing requirements
Tip: While everyone will receive thorough training on their roles, it also makes sense to cross-train certain employees so you're never left short on a busy night or if someone is sick.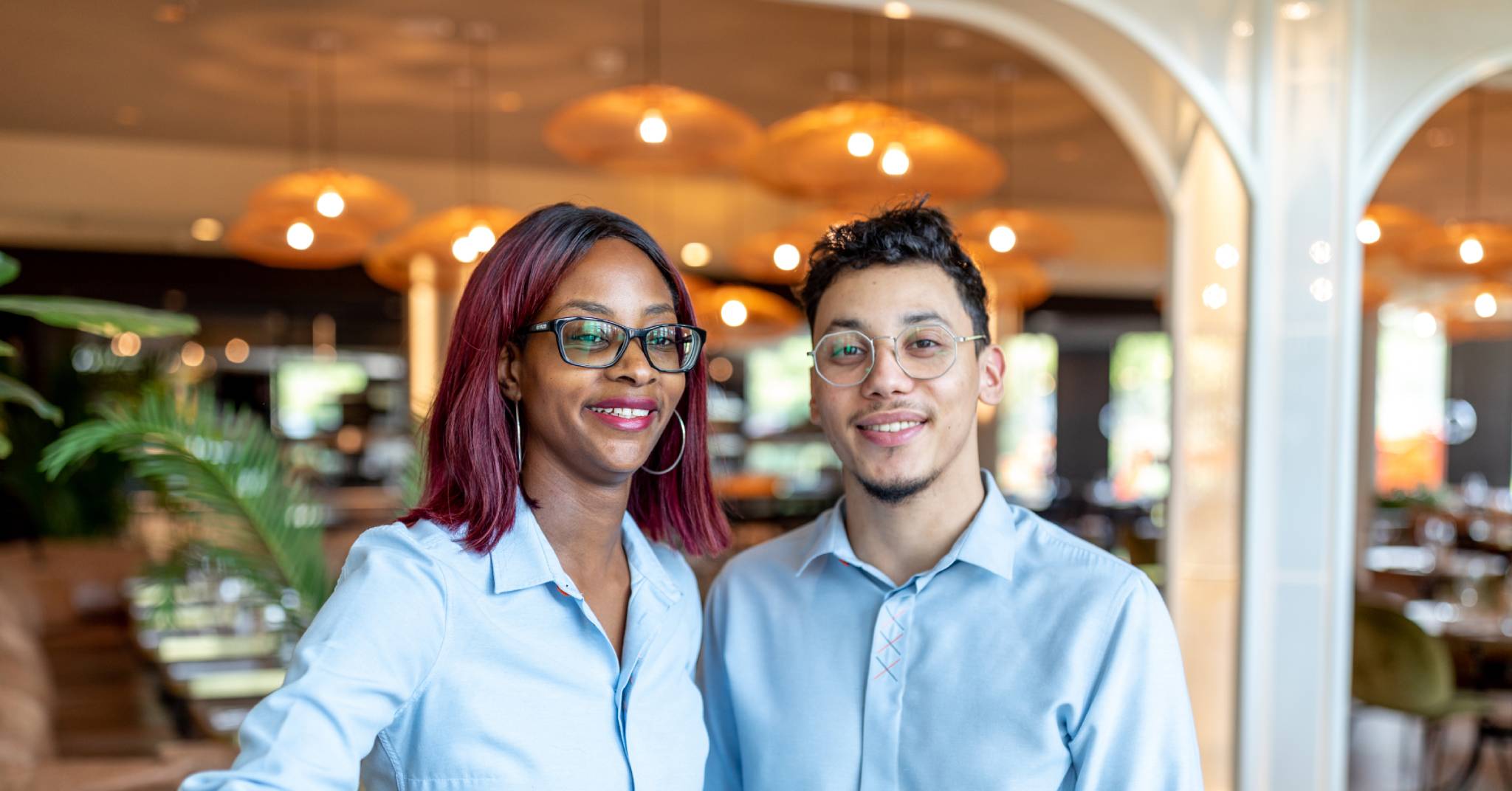 What BOH training should be provided?
Every kitchen is different; depending on how many BOH staff you have and how large your kitchen is, you'll need to approach training differently.
However, there are several areas all BOH staff should be trained on.
BOH tour, e.g. store rooms, prep area, kitchen, fridge, freezer etc.

How to use your

POS

system, with a focus on inventory management and stock takes

Kitchen equipment training

Stocktake procedures and how to record wastage

How to receive deliveries

What uniform to wear

Food allergy procedures

Potential hazards

Cleaning procedures
How to make a schedule for restaurant staff
From managing personalities to ensuring you don't schedule too many (or too few) staff and juggling leave requests creating a productive staff roster can be the key to an efficient work environment.
Follow these steps to create a staff schedule for your restaurant.
Set regular time aside

each week/fortnight/month to plan and write your rota

Be strategic

and schedule your staff based on their strengths, e.g. best upsellers on busy evenings and most efficient staff during peak periods.

Share the good shifts

fairly amongst your team.

Schedule your busiest shifts

first, so you know your best employees will be available.

Avoid back-to-back shifts

where possible. Sometimes they're unavoidable during busy periods, but you should give your employees enough notice if they're working double.

Ensure staff notify you of any shift swaps

so you can amend the rota accordingly and are aware of who's on each shift

Give staff two consecutive days off

when possible.

Use employee scheduling software

to keep track of rotas, cost shifts and give employees visibility and the easy ability to swap shifts.
How to retain restaurant staff
Creating a positive and supportive work environment will empower staff to give their all, remain motivated, and be less likely to leave.
"Train people well enough so they can leave. Treat them well enough, so they don't want to" – Richard Branson.
Build an enviable workplace culture
Take the time to sit down with your team and ask them what they love about working at your venue and what could be improved. You can then ensure their concerns are addressed and implement initiatives to motivate and encourage team building.
Respect employees' time

. Implement a structured roster, with regular hours for each employee that rarely change, so your team can plan their personal schedules more effectively.

Make life easy for staff

. Give staff adequate breaks and offer free or discounted meals while on shift.

Acknowledge and manage stress

. Take time to manage stress in the workplace and make it easy for staff to raise concerns.

Don't rush recruitment

. Take your time to find the right people who will work well with your team and fit into your culture.

Get your team together

. Run social events and encourage your team to join in.
Employee management strategies
Taking the time to set up employee management strategies for your restaurant is the best way to ensure a great work environment for your team.
Consider implementing some of the following strategies to keep your team motivated:
Set clear KPIs

– Key performance indicators (KPIs) are a great way to motivate staff by setting achievable goals, incentivising them to consistently do their best and holding them accountable.

Rewards

– when team members hit their targets, reward them for their effort. This will motivate them to do well in the future and shows your appreciation.

Hold regular meetings

– check in with your team to share insights on the business, give feedback on their performance and see if they have any concerns or questions.

Training sessions

– hold regular training sessions throughout the year to keep your employees up-to-date with new equipment, rules and regulations and to cross-train on each other's roles.

Team building

– Organise activities to keep your team excited and motivated. This could include a BBQ at the beach, team sports or evening drinks.

Ask their opinion

– ask your team what works well and what needs improving to make their day-to-day life easier.
Happy staff make happy customers
Your team will be the backbone of your venue, and well-trained, happy employees will go above and beyond to give excellent service.
If you can nail your interview process, provide detailed and regular training, set achievable KPIs and motivate your team with rewards, you can minimise your staff turnover rate and build a dependable team who love their jobs. And when your team are happy, their passion and enthusiasm will shine through – ensuring your customers receive the best possible service and experience.
Free Hospitality Recruitment Guide
Get expert industry tips for a complete employee management process in this free guide: How to Find, Hire & Retain Your Dream Team.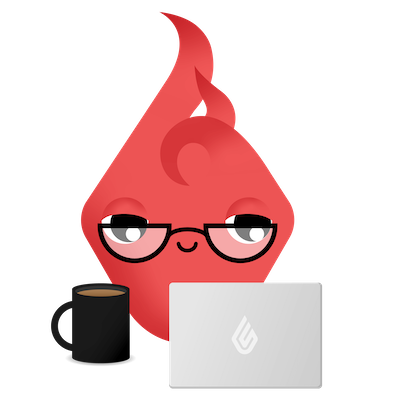 News you care about. Tips you can use.
Everything your business needs to grow, delivered straight to your inbox.