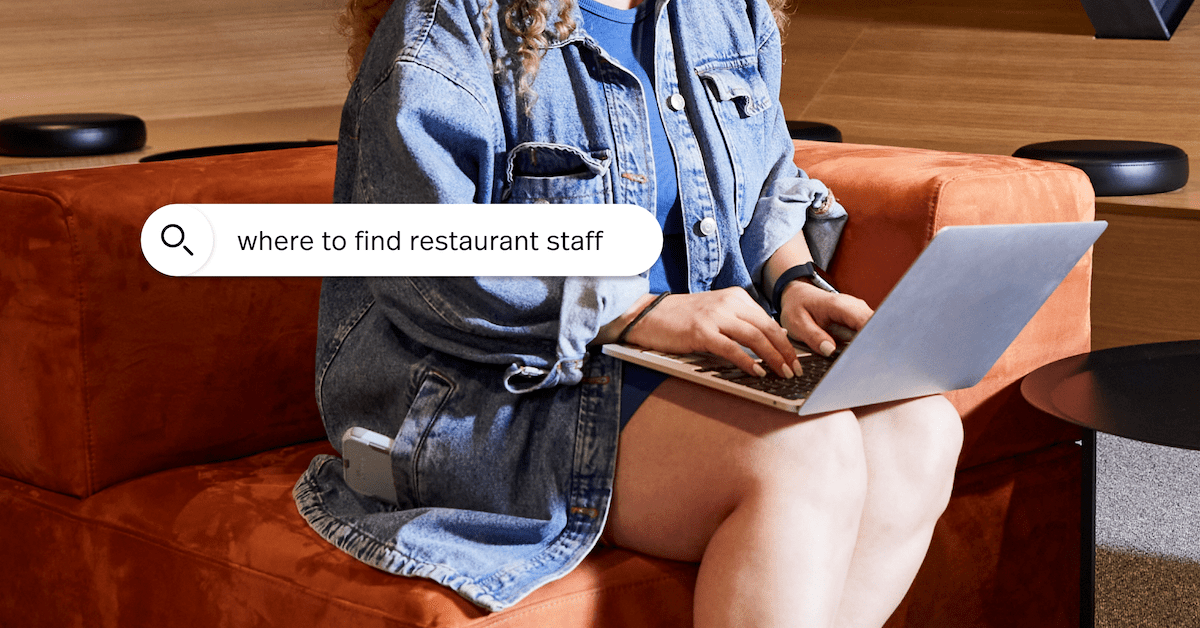 Hiring and retaining top talent has been a common stumbling block for restaurants, but the issue has reached a crisis point in the wake of the pandemic, and restaurants across the country are struggling to find staff.
When you have a job opening in your venue, the standard practice is to stick an ad in the window and hope for the best. While this method is tried and tested, it's not always the best way to attract top talent.
Ensuring your job ad is seen by the right people as quickly as possible is imperative. As with most things, taking your recruitment online is the best way to find and attract the best talent.
To help with your search, we've rounded up the nine best websites to hire restaurant staff.
Let's dive in.
9 websites to hire restaurant staff
If you're struggling to find applicants for your latest job openings, try advertising on one or more of the following websites and job boards.
1. TotalJobs
TotalJobs is the UK's largest hiring platform, with over 280,000 jobs on the website across numerous industries.
While TotalJobs doesn't specialise in recruiting for the hospitality industry, thousands of open hospitality roles are on the site, and venues often use it to recruit staff.
It costs £169 to post one job ad on TotalJobs; however, if you've never used the site before, new customers can post their first ad for £89.
2. Indeed
Indeed is one of the biggest job sites in the world, with over 225 million resumes stored on the website and over 300 million monthly visitors.
As Indeed is popular in many countries worldwide, it's often the go-to site for new visa holders who are looking for work when they arrive in the UK.
It's free to set up an Indeed account and to post a job ad that will appear in general search results. To reach more potential candidates and get premium placements, there's also an option to sponsor your job opening for a fee.
3. Reed
Reed is one of the UK's leading recruitment websites, and 84% of businesses using Reed find their next hire.
While Reed is used by job seekers in a number of different industries, hospitality and catering is one of the biggest sectors on the site, with over 1.6 million hospitality candidates in the Reed library.
It costs £89 to post a job advert on Reed, and it's quick and easy to manage applications within the system.
4. Caterer.com
Caterer.com is part of the TotalJobs family and specialises in recruiting for jobs in hotels, restaurants, pubs and bars and food service.
With over 20,000 hospitality jobs currently listed on the site, this is one of the go-to resources for workers looking for new opportunities in the hospitality industry.
It costs £165 to post one job ad on Caterer.com; however, if you've never used the site before, new customers can post their first ad for £80.
5. CV Library
CV Library is one of the UK's biggest job boards, with over 18 million CVs stored in their database.
While the website doesn't solely focus on recruiting for the hospitality industry, there is a specific category dedicated to hospitality jobs.
It costs £75 to post a job advert on the site or £129 for two job ads that can be posted over a three-month period. Daily alerts on relevant candidates, a dedicated account manager and a free company profile.
6. Leisure Jobs
Leisure Jobs specialises in recruiting jobs in the leisure industries, including for bars, pubs, hotels, restaurants and catering. It also has a number of sub-sites that specialise in different sectors; these include Restaurant Jobs UK, Chef Jobs UK and BarZone.
From sous chefs to waitstaff and venue managers, Leisure Jobs has a library of over 1.2 million registered jobseekers.
A general listing will cost you £150, and there are several other packages available, depending on how many job ads you would like to post and if you'd like to sponsor them to remain top of relevant search results.
7. Hospitality Jobs UK
Hospitality Jobs UK work closely with businesses across the hospitality sector, from pubs to cafes, to offer easy advertising solutions to find the best staff for your open roles.
The platform is specifically for recruiting jobs within the hospitality industry, so you know you're reaching the right target audience when you advertise on the site.
Single job ads cost £120, and there are lots of other packages available depending on how many jobs you are recruiting for.
8. Monster
Monster is one of the most popular job sites in the UK and has over 200,000 jobs advertised on the website across a number of platforms.
While Monster doesn't specialise in recruiting for the hospitality industry, thousands of open hospitality roles are on the site, and venues often use it to recruit staff. Employers can also access job description templates to help craft the perfect job ad.
Pricing for a single job ad is £130; however, if you're a new customer and have never advertised on the site before, you can post your first ad for £89. All options also come with a 4-day free trial, so you can test out the platform, post your jobs and search for candidate CVs. There are also other price options available if you'd like to post more than one ad.
9. Adzuna
Adzuna is a global job website that started in the UK and now operates in 20 countries with offices in London, Sydney and Indianapolis.
Similar to other global job boards, Adzuna is popular amongst foreign nationals who have relocated to the UK for work.
It's free to post a basic job ad on Adzuna. However, there are also paid sponsorship packages available if you want to ensure your ad gets seen by the right people.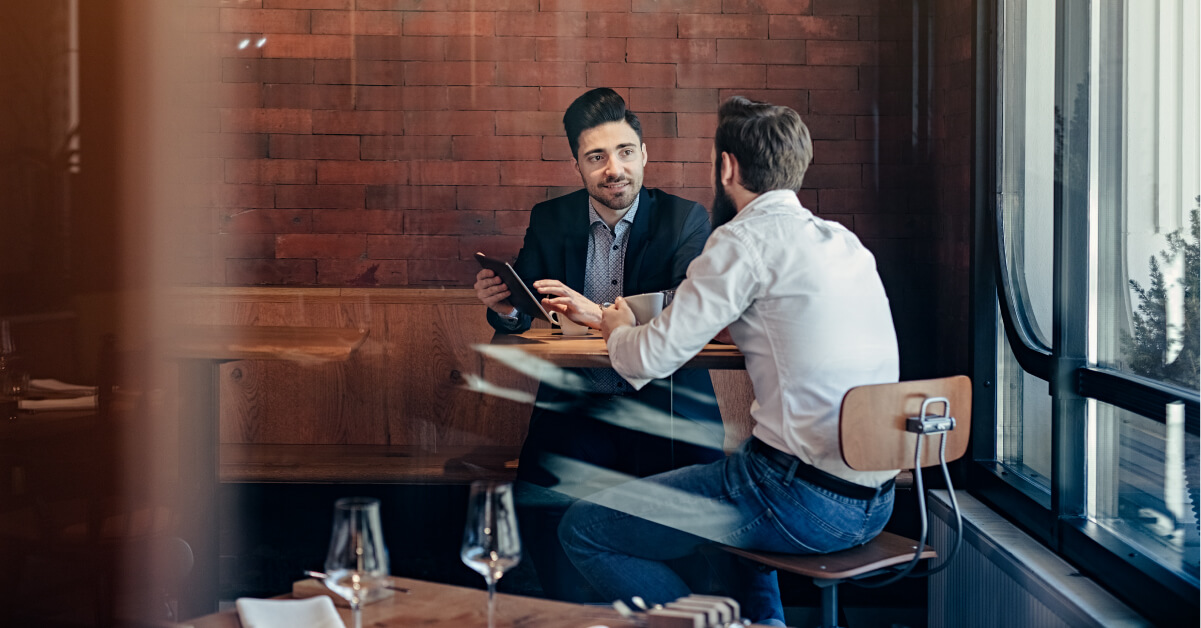 Where to promote your new job opening
Once you've decided which job websites best fit your job opening, the next step is to promote your ad far and wide.
Social media

– post your job ad on all your social media channels, with a short description of the role you are hiring for and a link to the ad so people can easily apply.

In-venue

– pop a small ad in your window advertising your job and where candidates can apply. You could also include a QR code with a direct link to your ad, so people can scan it to learn more and apply.

Email

– send an email blast out to your customers saying you're hiring – you never know who might be looking for work, and your customers will already be familiar with your venue and what you do. Don't forget to include a brief outline of the open role(s) and links to the job ad.

Staff referrals

– ask your team to refer any friends and family they think might be suitable for the role. You could also include an incentive if their referral gets the role.
Looking to hire restaurant staff?
Finding the right staff for your restaurant can be tricky. With more people going online to manage their day-to-day lives, it's important for restaurants to post their job openings online to ensure they reach as many people as possible and, more importantly, are seen by the right candidates. However, which website job board you choose to post your new role will depend on your budget, the type of job and how quickly you need the role to start.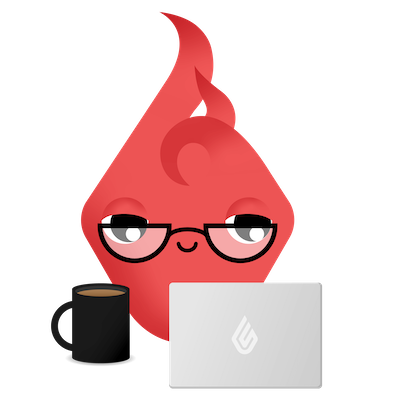 News you care about. Tips you can use.
Everything your business needs to grow, delivered straight to your inbox.