Mobile order-and-pay apps help pubs and restaurants to serve more efficiently while keeping staff and customer safe.
But what is a mobile order-and-pay app? How do they work and should you implement one into your business? In this post, we'll explore the new world of order and pay technology.
Let's dive in!
What is mobile order and pay?
Mobile order and pay tools like Lightspeed Order Anywhere give customers access to a pub or restaurant's menu from their phones without the need to install any apps.
They give customers the flexibility of contactless ordering either for takeaway, or for dining in.
For dining in, operator can print a QR code for each table in the floor plan, then place it on said tables for customers to scan, order, and pay when they sit down.
For takeaway, you can add the order anywhere platform as a web extension on your website, from which customer can browse your menu, select their pick up times, checkout and pay!
Lightspeed Order Anywhere also integrates seamlessly with your existing Lightspeed Restaurant ePOS.
This boosts the efficiency of service by eliminating the need for waitstaff to walk to and from tables to take orders. It also reduces the risk of error because customers punch in orders themselves, instead of staff having to do it.
See Lightspeed in action
Watch our webinar, and discover how Lightspeed can drive your business forward.
Benefits of Lightspeed Order Anywhere for restaurants and pubs
Customers can order and pay from their tables. This lightens your waitstaff's workload, freeing them up to attend to finer points of the customer experience.
There's no need for guests to attract a waiter's attention to add to or modify their orders, making service quicker and more fluid.
Restaurant and pubs can offer their own click-and-collect service without having to pay third-party fees.

Forecast labour and inventory needs with

reports on past, present and future orders
Eliminate crowds and queues at the bar or counter area, making service run smoother.
Easy ordering could result in larger ticket size for food and drinks orders.
Menu changes can be quickly and easily from the Order Anywhere backend, and will be reflected on the customer facing app with in minutes.
Integrate Lightspeed Payments to unify order and payments, enjoy competitive transaction fees and consolidate transaction data.
Guests can create their own profile with contact information and preferred payments methods for faster checkout and more personalised service.
Here's how it works
Here's how it works:

1. It's a sunny day, and a lot of customers are looking to eat on your terrace. You're a little understaffed in front of the house, but luckily you're using Lightspeed Order Anywhere, and all your customers need to do is scan the QR code that you printed for each from the Order Ahead back office.
2. To take the pressure off your staff—and ensure that you're maintaining a high customer service for on-premise customers without being overwhelmed—you use Order Anywhere's order throttling feature to limit the amount of online click-and-collect orders received within lunch hours.
The maximum number of order slots within a timeframe will be communicated to customers on the platform. If the threshold has been reached for that timeframe, they can simply place their order within the next one.

3. Your hungry customer scans the QR code from their phones, and immediately gains access to your menu, where they can browse (this eliminates the need to clean and replace your menus every time you flip a table.)

4. After browsing your menu and deciding what they're going to order, the customer simply add their chosen products to their cart then tap Go to checkout to place their order.

5. If your Order Anywhere platform is integrated with Lightspeed Payments, you can perform the transaction quickly without the need for an external payment provider. Better yet, order and payment data get reported directly with your Lightspeed ePOS.

6. Now that they've ordered and paid, the order has been sent to your kitchen, just like it would with any other type of order, except your customer have experienced a digital and totally contactless ordering process. From your ePOS, you can access clear reports providing insights into past, present and future orders.
7. Guests can even save their preferred payment method in a personal customer profile, reducing future checkouts to just one tap. They can also save their email address, helping you target them for loyalty marketing initiatives.

8. The only part your waiter has to play in all this is bringing the customer their food or drinks once it has been prepared. With less tables to attend to, they can focus on fulfilling customer personal requests and bring that irreplaceable human touch to service.
9. But wait! Someone ordered the wrong thing and would like to cancel their order. No need to panic. With Lightspeed Order Anywhere, handling refunds couldn't be easier. The waiter simply cancels the paid online order within Lightspeed ePOS and the system automatically notifies and refunds the customer.
Invest in the future of hospitality tech
Find out how Lightspeed Restaurant ePOS can propel your restaurant, pub or cafe into a new era
In summary, Lightspeed Order Anywhere offers:
An

additional revenue stream with no third-party commission fees or additional hardware costs.
Real time menu customisation

in just a few clicks.

A professional and modern menu layout—

ideal for converting customers.

Integrates with

Lightspeed Restaurant's ePOS system—

no need to retrain staff.
'Lightspeed Order Anywhere has been a massive time saver. We used to have someone typing up every order, and now for a fraction of that cost it gets done automatically without any errors'
Ariel Cohen, Owner of Bagels Bar, Hendon
We've also taken great care to provide a safe, simplified and speedy ordering experience for your customers:
Let customers decide whether they want to collect their order

as soon as possible

or on a

fixed date.
Enable quick and easy ordering

via a link or QR code generated by the restaurant (no need for customers to clutter their phones with apps!)

Include an

estimated order preparation time

– so customers aren't left in the dark.

Allow customers to include

personalised notes

with their orders.



Perform fast and secure online payments.

Give customers off-premise the option to

either pre-pay online or pay at pick-up.


Cancel orders at the click of a button in your ePOS, after which

customers are automatically notified and refunded
Stay one step ahead
Mobile order and pay solutions are changing the way restaurants and pubs work, and in so doing, are helping businesses everywhere adapt to the new normal. The future may be uncertain, but with the right technology, you can stay one step ahead.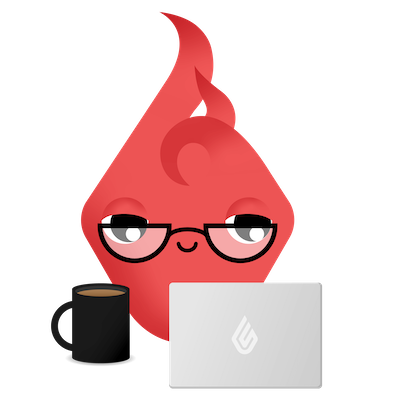 News you care about. Tips you can use.
Everything your business needs to grow, delivered straight to your inbox.