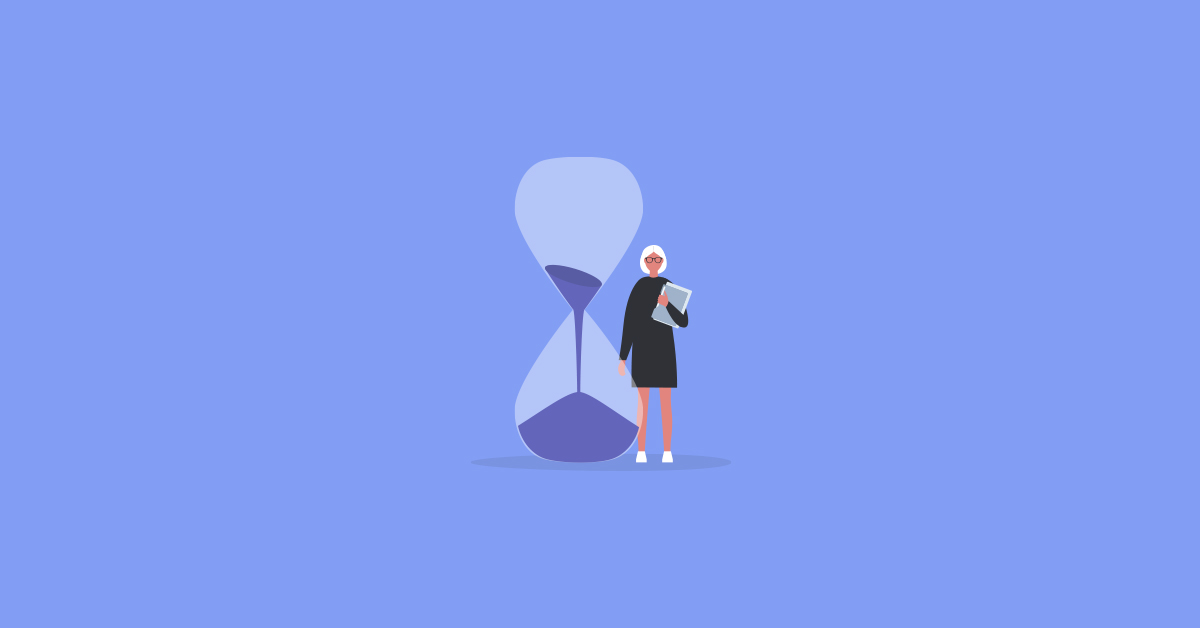 More time means more money. This is an adage that rings true in many walks of life, retail being one. More time spent in your store amounts to more money spent, right?

Right. The Wall Street Journal reports that retailers could see sales increases of up to 40% from encouraging lingering shoppers.
While statistically this may be the trend, longer dwell times don't always mean more conversions. More time could mean that customers had difficulty navigating your store, finding the right product because online inventory information was inaccurate, or locating an available store associate to help them with their purchase.
Below, we'll look at some ways that you can increase dwell time to affect more in-store conversions.
1. Start with your retail sales staff
Your sales staff are crucial in creating the in-store experience that gets customers to stay longer—and ultimately spend more. Train your retail sales staff to create inviting and brand-authentic customer experiences.
Recently, I was shopping at my local LUSH cosmetics and skincare store. I initially dropped in to ask a single question, but the sales associate who greeted me was super welcoming. She answered my question and encouraged me to try the products before I had a chance to leave.
And I loved the product, but my bike was outside, unlocked in an area known for bike theft. Without a prompt, the associate offered to watch my bike while I made my purchase.
But my positive interactions with associates didn't end there. At the register, the employee asked about my day, where I was from, and if I had shopped with them before. Upon learning this was my first purchase, she searched for the perfect free sample of a complementary product for me to try.
All in all, the employees were trained to welcome me to the space, encourage me to spend more time there, and make me feel valued as a customer.
And you know what? I'm not the only one who's had a wonderful experience at LUSH. As you can see in the Instagram post above, the LUSH team are a happy bunch who are eager to help out their customers.
In addition to assisting your customers, here are other ways your sales staff can encourage shoppers to spend more money during their visit:
Cross-promotion:

Train your sales staff how to identify complementary products so they can cross-promote them to customers while in-store. This encourages shoppers to spend more time discovering new products, while simultaneously driving sales and increasing basket size.
Personalization:

64% of consumers want personalized offers from retailers, according to

data from Salesforce

. Implement a customer loyalty program that will alert your associates to customer preferences so they can create an experience catered to the shopper.
2. Offer comforts and amenities
Rebecca's Herbal Apothecary & Supply sells aromatherapy, medicinal, herbal and bath products—not exactly kid-friendly. Yet, they have a children's corner in the back of the store.
The reason this works is because it's an amenity they've realized their ideal customer will benefit from. The store is located in a tourist destination, where lots of families explore the shops and restaurants on foot. Understanding this, Rebecca's has created a haven for kids. Parents— shoppers —can shop in the store for a longer amount of time, without worrying that their children may break something or cause trouble.
There are tons of other comforts and conveniences you can offer in-store shoppers, too. To figure out where your biggest opportunities are, understand where your biggest barriers are. What drives customers out of your store? Is it because they can't find the products they're looking for or there aren't enough associates to help them out?
Then figure out the commonalities between your customers. Are there limited public restrooms in the area? Offer a clean, comfortable option for shoppers. Do many customers visit your store with kids in tow? Take a cue from Rebecca's Herbal Apothecary.
And finally, free food and drink (which can also enhance your brand experience if executed strategically). It's a hard offer to say no to, and it often makes customers feel obligated to buy something in exchange for the positive experience you're providing.
Refreshments don't have to be complimentary to make customers spend more time and money. You can cash in on the opportunity directly and sell food and drink. We've seen this with Urban Outfitters in-store restaurants, "groceraunts" and Nordstrom's restaurants and cafes.
3. Add technology enhancements
"Technology" is a broad topic. It can range from offering a phone-charging station to creating VR/AR in-store experiences. But no matter what type of store you have, we're willing to bet that there are a few tech enhancements that you can implement. Here are some ideas:
Tech enhancements you can make next week
With minimal investment and technicality, you can make upgrades to your store today to welcome customers to spend more time and money:
Complimentary in-store Wi-Fi (to make browsing your ecommerce store easier)

Televisions (my local Volcom store has been broadcasting skiing and snowboarding videos all winter which have caught my attention quite a few times)

Mobile device-charging station
ChargeItSpot provides mobile device-charging stations that also secure devices while customers are shopping. These charging stations have increased average dwell time by 2.3x, conversions by 1.65x, and basket size by 1.47x.
4. Hold in-store events
Hosting events at your store is a known traffic-driver. It gives shoppers a reason to visit your space and engage with your brand in person. Plus, events can help you drive brand awareness and create community.
But beyond those benefits, hosting events is a great way to get customers to spend more time in your store.
Case in point: I've attended a number of free in-store yoga classes at lululemon stores. The associates push displays aside to make room for attendees, who are then surrounded by merchandise. My eyes have wandered and led me to make purchases I wouldn't have made otherwise. (I reasoned with myself that the free yoga and my purchase balanced each other out in terms of cost.)
If you want to give event attendees a nudge towards conversion, there are a few tactics you can consider:
Incentivize and reward event attendance with an offer or deal.

prAna's Boulder, CO location also hosts free in-store yoga—every day!—and they offer attendees 25% off post-class purchases.

Incorporate your product into the event.

If you sell home goods, for instance, host a cooking class that uses your pots and pans and highlights their unique non-stick features. Once customers see your product in action, they'll trust its quality.
Quick tip: Find a vacant space or host events outside of operating hours. You don't want your events to take away from the shopping experience for the rest of your customers. To avoid doing so, prAna has a basement space dedicated to in-store fitness classes. lululemon hosts their events before hours or at local gyms and studios.
5. Optimize your store layout and design
Your store layout essentially sets the path that shoppers will take through your space. A well-designed layout will give customers a clear path, encourage discovery and interaction (read: increase dwell time), highlight products, and ultimately drive conversions.
There are a few common store layouts to consider:
Grid:

As you might imagine, the grid retail store layout has a grid-like floorplan that creates aisles for customers to browse. This is usually how grocery stores are designed, as well as many big box retailers.

Loop/racetrack:

A loop/racetrack store layout has a single master aisle that makes its way around the store.

Free flow:

Free flow is almost like having no layout at all. In this layout, there is no singular path or regimented structure. This doesn't mean you can plop displays anywhere — ensure the creative use a free-flow layout matches your brand, lures customers into immersive experiences, and still makes it easy to find the register.
Also, take note of your decompression zone. This is your store's "foyer," and it's often overlooked by shoppers. Keep any products that you want to prioritize out of this space and in more engaging areas deeper in your store.
Your turn
Are you encouraging your customers to spend more time and money in your store? Let us know in the comments.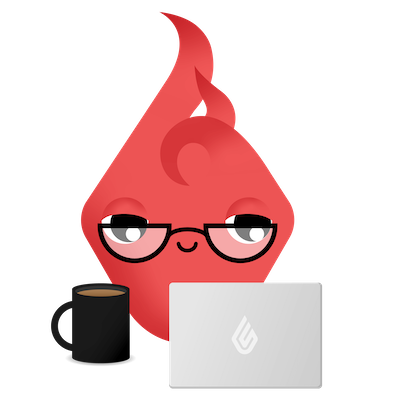 News you care about. Tips you can use.
Everything your business needs to grow, delivered straight to your inbox.