You've successfully launched your retail business, and you've gotten to a place where your company is stable and (hopefully) profitable. Congratulations!
If things are going pretty well in your business, you might be asking the question, "What's next?" or "How can I take my business to the next level?" If so, then you're in the right place.
In this article, we'll explore the various ways that you can expand your retail business. If you're looking to invest in growth, one (or more) of these options could be right for you:
Scale your retail business. At Lightspeed
Manage inventory, customers, and employees, ring up sales, and run everything behind the scenes with Lightspeed ePOS for Retail: the complete eCommerce platform designed for the modern retailer.
1. Expand to other locations
Opening new stores is a common expansion strategy for many retailers. Setting up shop in other locations will enable you to widen your brand presence offline and reach new customers.
If opening new shops is on your radar, you should know that the success of your multi-store operation will depend on how well you balance two things: your local strategy and the standardised components of your business.
Let's start with the former.
Your local strategy
Expanding to new locations doesn't mean creating carbon copies of your original store. While much of your branding and processes may remain the same, you should also inject a local flavour into each shop. This will enable you to connect with local shoppers and gain their business in the process.
An excellent example of a retailer with a strong local strategy is LifeLine Repairs, a chain of 20+ stores offering repair services for electronic devices such as smartphones, tablets, and computers in the United States.
Kestas Masanauskas, the Chief Operations Officer at LifeLine Repairs, says that their local strategies allowed them to establish a strong presence in each community they serve. Kestas does a lot of research on each location, and he and his team craft clever outreach initiatives to fit each market.
For instance, when they opened a store in Boise, Idaho, the LifeLine Repairs team discovered that the location has an incredibly strong biking community. So, to connect with the market, LifeLine Repairs decided to implement an outreach effort that involved bikes.
"We hosted an event. The owner and I had an idea of providing free bikes. So, we set up eight bikes next to the store, and people could just come and use them. If you're walking around and you want to have a bike ride, you could come to the store, pick up a bike, then drop it off whenever you can" Kestas said. "Now, that type of thing wouldn't work in a location like downtown Chicago, where we also have a store … they want to be in and out, and they want to move on with their day. They don't want to hear anything else." continued Kestas.
As you can see, creating a local strategy for each of your stores can present new opportunities with local customers that you may not have thought of for other store locations. When opening additional locations, get to know each new community and tailor your marketing, sales, and customer service to their needs.
Your processes and technologies
While you can (and should) be creative with your local strategies, your core procedures, policies, and technologies must be standardised across all your stores.
Let's start with the tech side of things. Using the same software and hardware to run your stores will make your business much more manageable. Setup becomes simpler, and it's easier to train new employees (no matter what store they're assigned to) when you're using a uniformed system to run your locations.
Lightspeed customer, Neal's Yard Remedies, are a great example of this. Neal's Yard Remedies currently manage over 40 locations, and needed an ePOS that could support them as they expand globally. Paul Stephens, Head of Data & Technology, said: "We have quite a complex business … and sell through so many different channels."
This meant it was important for Neal's Yard to implement an ePOS that would be adopted by every Neal's Yard branch to establish simple yet consistent onboarding practices for new staff. And, offer standardised methods of reporting, data analysis, and integrated payment processing across the entire business.
2. Expand to other sales channels
If you're not too keen on opening new stores, you should consider diversifying your channels instead.
Have a look at the following options:
Online store
E-Commerce is a no-brainer for retailers today, as consumers continue to gravitate towards online shopping. Fortunately, it's fairly easy to set up shop online and there are several user-friendly eCommerce platforms on the market.
You just need to make sure to integrate your eCommerce site with your ePOS system so you can centrally manage your business across multiple channels.
Online marketplaces
Other retailers choose to open up additional revenue streams by selling on online marketplaces such as Amazon, eBay, and Etsy.
musicMagpie is an online retailer buying and selling refurbished electronics and second-hand computer games, consoles, books, films, and music. While they allow customers to buy products from musicMagpie's website, they have also expanded their revenue streams by selling on eBay. Rather than compete with other online marketplaces, musicMagpie decided to join them. By doing this, they exponentially increase their reach and ability to sell their products with little to no incurred costs.

Instagram
If you've already got brick-and-mortar and eCommerce covered, you might consider expanding to the social media realm as well. If you have a large and engaged social following, it may be worth exploring social selling opportunities.
Lightspeed customer, Jurlique, regularly showcases its products on Instagram. You can also use the built-in shopping features on Instagram to tag the products in its posts. Users who are interested in learning more can simply tap on the product tag to view it on the retailer's website.
TikTok
If you cater to Gen Z shoppers and teens, you should also explore TikTok as a sales channel. With millions of highly engaged users all over the world, the platform can help put your merchandise in front of interested shoppers.
Solutions such as Ecwid are making it easy to establish a retail presence on TikTok. Simply tag products in your videos to encourage viewers to check them out. You can also add a shopping tab onto your profile page to showcase your catalogue.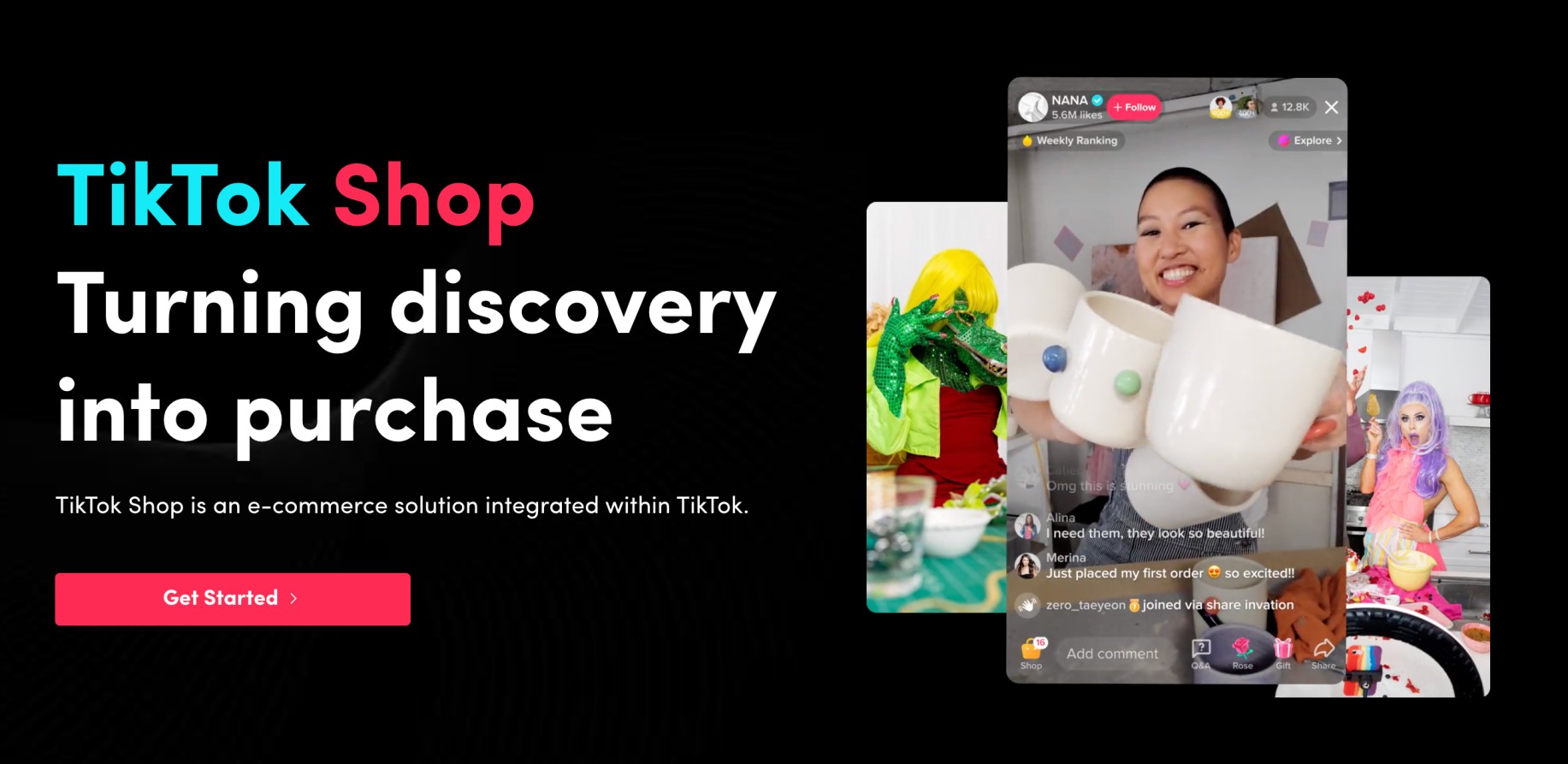 3. Grow your product and service offerings
Adding new items or services to your catalogue could help you grow your business. A great way to go about this is to think of any related products or services that you can sell. Are shoppers requesting anything in particular? Is there anything they really need, but you aren't selling yet?
You could also look into offering services on top of the products you already offer. Think of ways to help customers make the most out of what you're selling and see if you can provide those services to them.
If you're a health and beauty store, you could offer discounts on products whenever your customers bring empty bottles and containers to be refilled. Or, if you're a bike shop, you could offer free repairs if the bike can be repaired in under 10 minutes, or if the cost of labour is below £20. Honestly, it's up to you! The possibilities are endless.
4. Expand to other markets
Some retailers are diversifying their products and services even more by venturing into new markets.
One company that successfully pulled this off is Birchbox. The subscription service, which started out by sending female consumers boxes of beauty products, soon expanded its business to tap into the male market.
In 2012, the company launched Birchbox Man, which delivered personalised assortments of grooming products to their male customers.
Of course, venturing into a new market comes with risks, so before diving into a whole new customer base, do thorough research and test your ideas. It also helps if there is already an existing demand in that particular market.
In Birchbox's case, the company was getting feedback from people saying that they'd love to get a men's version of the service. Company co-founder Katia Beauchamp told Racked.com that they had gotten "calls from customers saying the men in their lives were obsessed with Birchbox and wanted something like it."
From there, Birchbox decided to test the concept by doing "small, limited-edition boxes during the holidays in 2011, trying to figure out if men or women would buy them."
The results gave them the knowledge and confidence that people would actually sign up, and so they moved forward with Birchbox Man in 2012.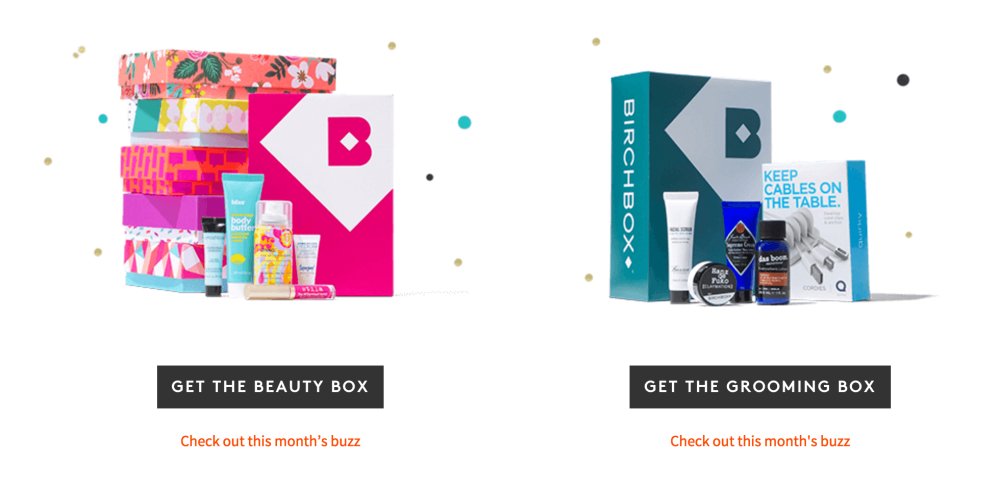 5. Pop up in other places
If you're really set on expanding into other geographic markets, but don't have the funds (or the confidence) to set up a fully fledged retail store, consider setting up a pop-up store instead.
In addition to helping you minimise spending (retailers can save up to 80% by opening a pop-up vs. a traditional store), pop-up stores allow you to test the waters in a particular location so you can determine whether or not it'll be worth it to set up a more permanent store.
Birchbox, once again, serves as a great example of this expansion strategy. In 2015, the beauty subscription services launched Birchbox Road Trip, an initiative that would allow the company to determine where they should open their new locations.
The company invited users to vote on cities where they wanted to see Birchbox, and the winning locations (which ended up being Chicago, Atlanta, and Los Angeles) will get their own Birchbox pop-up stores. The retailer will then gauge the performance of each store to determine where they would set up their next permanent stores.
6. Team up with other businesses
A good way to go about your expansion (whether it's expanding to a new market or offering new products or services), is to leverage the assets of other businesses. You can do this by partnering with a company in the market you want to target.
The main advantage of this strategy is the fact the business you team up with will already have the assets and resources required to win the market that you're targeting.
For example, if you want to expand your women's fashion line to menswear, you can partner or acquire an existing male fashion business instead of developing new products from scratch. Or, if you're looking to expand by providing new services, then why not look for a company that's already offering that service and go from there?
IKEA did just that last year when it bought TaskRabbit, a marketplace that connects consumers with service providers. Then, in March 2018, months after the acquisition, IKEA started offering furniture assembly service in the United States for — you guessed it — TaskRabbit.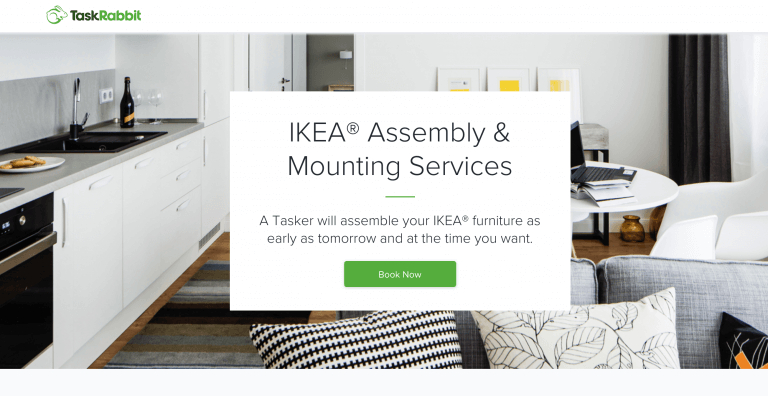 Rather than setting up the logistics and infrastructure required to offer furniture assembly services, IKEA purchased TaskRabbit, a company that already had services figured out. As a result, IKEA was able to roll out furniture services much more efficiently.
Not every business can afford to just acquire other companies, but there's still a great lesson to be learned here: if it makes sense for your company, collaborate with a third party who can help make your expansion goals a reality. Find a partner then come up with a win-win agreement that will help you both add value to your customers' lives.
Technology to fuel growth
In summary, there are many different ways you can expand your business. Some may really appeal to you. Some, however, might not seem to be a great fit for you. Whatever the case, if you're looking to grow your business, there are always tried and tested approaches that will take you to the next level.
You know what else will take you to the next level? Lightspeed. Lightspeed ePOS for Retail has everything you need to scale and grow at speed, automate manual processes, improve efficiency, and deliver world-class customer experience. Scaling doesn't have to be daunting. And, the logistical nightmare you may otherwise experience opening more locations, or introducing integrated omni-channel marketing to your business, can be avoided. We'll make the entire process as smooth as possible. So, you can focus on what really matters: your business, and your customers.
Try Lightspeed ePOS for Retail today.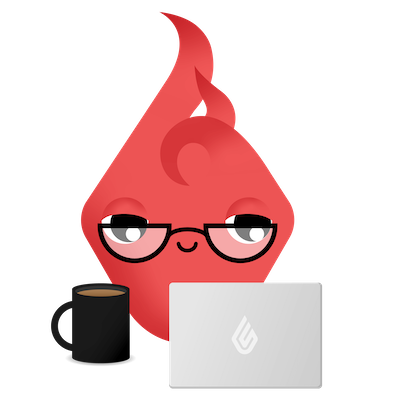 News you care about. Tips you can use.
Everything your business needs to grow, delivered straight to your inbox.