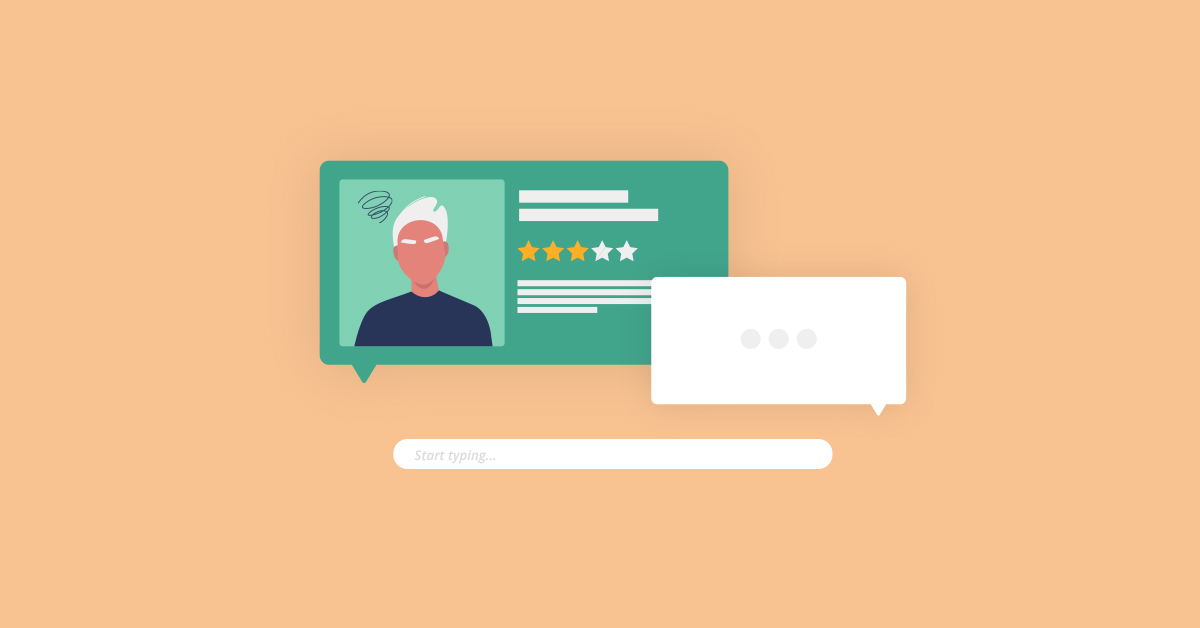 Online reviews are a great way to get noticed, especially as 87% of shoppers read reviews when researching their local businesses.
But every now and then, a disgruntled client might leave some less than savory remarks on Yelp, Google or Facebook. No matter how much you go above and beyond for your customers, every retailer needs to learn how to respond to negative reviews at some point—and you can even turn your responses into opportunities to win back that customer and increase your star rating.
You may be tempted to shrug off bad reviews, or to defend your business' reputation. Turns out the most effective action you can take is to apologize and try to make amends. Harvard Business Review examined the ratings of hotels on two different sites—one where management did respond to reviews, and one where they didn't. They found that ratings went up and the number of overall reviews increased 12% on the site where management took the time to respond.
Replying thoughtfully to reviews lets customers know you care, which can matter more than getting a bad review in the first place. So before you respond with something you may regret—or decide not to respond at all—we've got a few recommendations on how to minimize the damage:
Respond quickly and don't delete bad reviews

Give the review a brief but thorough response from a business account

Practice how to respond to negative reviews without getting defensive

Invite the customer to talk to you privately

Give the customer a reason to come back and try again

Embrace the critique

Make a plan for positive reviews
1. Respond quickly and don't delete bad reviews
Imagine this: you've tidied up, closed the till and made your preparations for tomorrow. You're on your way home when a notification lights up your phone: "Someone has reviewed your business!" it exclaims. Eager to hear their feedback, you sign in to your account, only to see every business owner's worst fear: 1-star.
How could this have happened? You were nice to everyone. Nobody complained. Why would anyone go out of their way to say such awful things?
First things first, don't stress. Instead of rushing to respond, take a deep breath and give yourself a few minutes to cool down. The worst thing you can do is answer in the heat of the moment. If you give yourself some time, you'll be much more measured in your response and less likely to instigate further complaints.
While it's okay to take a breather, you should never put off answering for too long or ignore the review in hope that it's drowned out by positive reviews. If the customer is taking the time to complain publicly, it's something that needs to be addressed, even if you're not actually at fault. A timely response shows that you take your customers' concerns seriously and that you care about solving the issue.
Try to respond within 24 to 48 hours whenever possible, and a week at most; just over half of customers expect to see responses to negative reviews within a week.
If you're tempted to delete or report a negative review, don't do it. The internet has a collective memory, and trying to censor or take down a review can sometimes lead to even more criticism. By attempting to remove negative content, you may end up propagating it instead.
2. Give the review a brief but thorough response from a business account
It's always best to answer from the company account rather than a personal one, as it gives the response more weight. If you don't have a business account set up, you'll have to create an account. Google dominates reviews (with Yelp, Tripadvisor and Facebook trailing behind it, but above other review sites), so you need to make sure you have a Google My Business account at the very least
Tip: You can make a Google My Business account and sync your business information and product imagery through Lightspeed Retail, simplifying the set up process.
If you're going to learn how to respond to negative reviews in a way that benefits your business, you'll need to practice being concise and to the point. Instead of spending a lot of time and text explaining yourself, focus on a quick apology (more on that later) and getting more information from the customer to make it right.
The more details you get, the easier it will be to make sure this problem doesn't happen again. Was it an issue with the service? The product? Maybe they just had a hard time finding parking and got a ticket?
Remember: short and sweet. If you can apologize, ask for more information and pledge to get it right in three to four sentences, your reply will be easy to read. If you need to add more than that, try to keep in mind that it should be as skimmable as possible.
3. Learn how to respond to negative reviews without getting defensive
When a customer attacks your business, it's easy to get defensive. They have no idea of the sweat and tears that you put into this establishment.
But let's be honest: you won't win over a customer by yelling at them and going on the defensive will just make you look bad to shoppers researching your business. If you're going to explain yourself, do it in a professional and honest manner (and remember to be brief!).
Even if you don't think you were in the wrong, an apology can go a long way and is usually the first step to redemption. It can be tough to swallow, but apologizing brings you back on par with the customer and can help mend a relationship.
Don't over-apologize—groveling can make you look more guilty—but make it clear you find the fact that they had a bad experience unacceptable according to your standards, and you want to make it right.
4. Invite the customer to talk to you privately
Brushing up on how to reply to negative reviews isn't just for the benefit of the disgruntled customer. It's for all potential customers, new and old: how you respond can make or break whether they decide to shop with you or not.
But even with an airtight, perfectly-crafted review, a customer might feel like they need a little more communication before things are made right. Feel free to ask for follow up in your replies, and be sure to give them a phone number or e-mail where they can reach you. This will show them that you sincerely want to hear their side of the story.
If the customer is particularly stubborn and is local to you, offer to have them come by your business again.
The more that you show you're committed to solving the problem, the more likely it is that they'll be to change their opinion.
5. Give the customer a reason to come back and try again
A shopper who leaves a bad review is a shopper that isn't likely to come back. That's unfortunate, because repeat customers are better for your bottom line than an endless string of new customers.
In addition to a promise to do better next time, give the customer a concrete reason to come back: a discount. For customers who are upset with your online store, offer to give them a discount code (and be sure to limit its use—you can set the number of uses per code in your Lightspeed eCommerce backend).
For shoppers local to you, let them know you'll offer them a discount of a set percentage the next time they come by (and be sure your employees know which discount to apply). Give them some way to identify themselves, potentially by getting their name (privately, over email or Facebook message).
Be sure to thank them for their feedback when you offer to make it right. Validating their concerns is an important part of the process.
6. Embrace the critique
As a business owner, it's not always easy to see the issues facing your business. Sometimes a bad review can expose gaps in your customer experience you weren't aware of. When you receive negative feedback from a customer, take the opportunity to do some self reflection and see if there's any merit to what they're saying.
Beyond making sure you have a solid strategy on how to respond to negative reviews, take the criticism on board and see if there's anything you can do to improve in your store. Do your employees need extra training on how to package up an order? Could your loyalty program need an upgrade? Can you speed up how quickly customers pay with embedded payments?
7. Make a plan for positive reviews
Don't just respond to negative reviews—take a minute to thank customers for positive reviews as well. While potential customers are primarily concerned with how you respond to negative reviews, taking the time to be thankful for positive reviews enforces the good experience in shoppers' minds.
While you should still respond to every negative review you may get, the more positive reviews you have, the less weight negative reviews carry. However, happy customers may be less likely to leave feedback than negative customers. You might need to give them a nudge.
Tools like Ikeono allow you to send your customers text messages from your point of sale system. You could use these kinds of tools to send customers a text asking for a good review after their purchase so they don't forget to share what they enjoyed.
In addition, you could encourage customers to share their experience at the front counter (or in their invoice email, if they've shopped online). This gives upset customers a chance to air their frustrations and see you make it right before they ever go to Google.
Negative reviews can be opportunities for growth
There's no reason to fear the occasional bad review. By taking the time to learn how to respond to bad reviews, you might even boost your rating online—and you'll have the chance to bring back a customer you'd have otherwise lost.
But the best way to head off most negative reviews is to give shoppers an airtight customer experience. If you want to do that, you need the right tools. We can help you figure out what you need.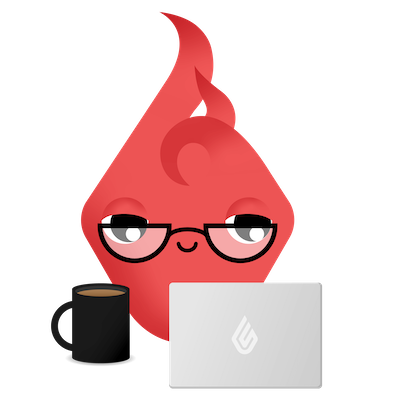 News you care about. Tips you can use.
Everything your business needs to grow, delivered straight to your inbox.