Customer behavior is always changing, and smart retailers are adapting with it. From offering curbside pickup to optimizing how they take payments, retailers need a technology partner ready to help with future-proofing their businesses to meet new challenges and opportunities.
That's why we're excited to be announcing Mobile Tap for Lightspeed Payments. Now, Lightspeed merchants in the United States will be able to take payments with just a tap, swipe or insert, anywhere in store.
Adapting and moving with Mobile Tap
The Mobile Tap hardware connects through a Bluetooth connection, turning it into a mobile payments terminal. The stick-and-remove pad allows the hardware to connect to any device, such as an iPad.
With Mobile Tap, you can accept all swipe, tap and chip payments with end-to-end data encryption for safe, flexible contactless payment workflows powered by Lightspeed. You can also accept new forms of payments your customers might prefer, such as Apple Pay, Google Pay, Samsung Pay and more. It's a fully-featured payment system—but on the go.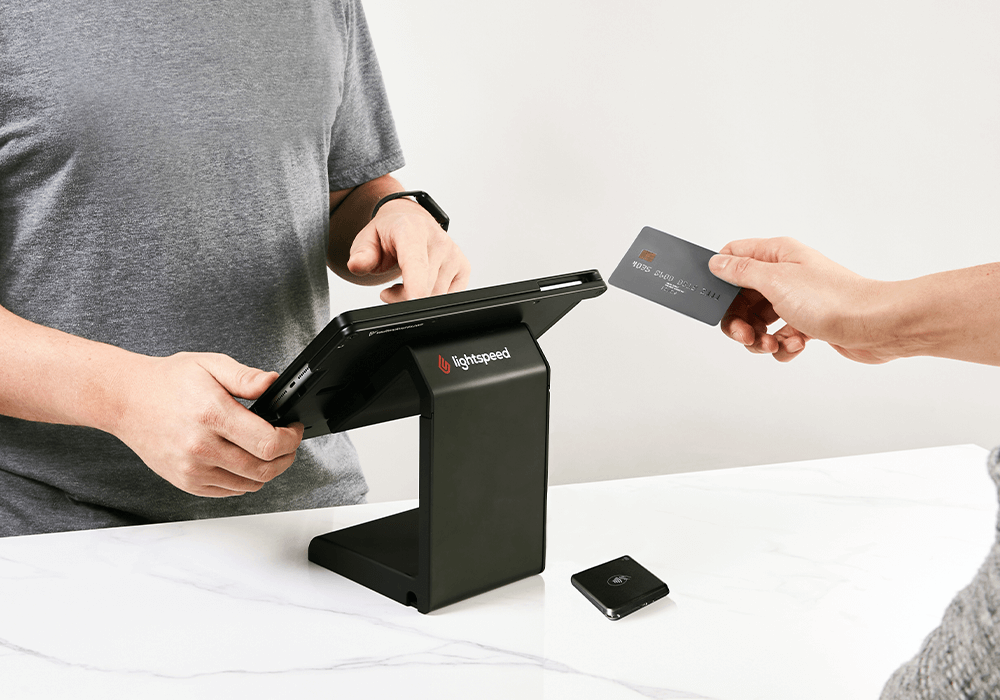 Mobile Tap was designed to tackle:
Curbside pickup: research by McKinsey indicates that 70% of customers are not yet ready to resume their pre-quarantine out-of-house activities. With Mobile Tap, retailers can bring the point of sale to customers who prefer curbside pickup, allowing them to pay at pickup with no hassle and no need to come inside the store at any time.
Long lineups:

retailers can cut down on the time customers need to spend in line at the checkout with Mobile Tap enabled iPads. While one employee checks customers out at the front counter, another can approach customers waiting in line and take payment on the spot, turning high-traffic periods into frictionless sales.

Anywhere-they-are checkouts:

Employees equipped with Mobile Tap will be able to serve customers through the entire transaction, from consideration to payment, without moving them to a front counter. That means retailers can offer customers a more organic experience and eliminate the need to wait in line altogether.
Lightspeed is a technology partner for the future
The COVID-19 pandemic has accelerated changes in consumer behavior. Digital transformation is no longer an optional outlook—retailers must be ready to adapt. They need technology that helps them serve customers who are likely to stick with the shopping habits they picked up during quarantine periods.
Mobile Tap will help retailers cater to customers who have adjusted to curbside pickup shopping methods—and it's not the only way we're helping our merchants adapt and change.
Together with upcoming features to help retailers keep evolving their new sales strategies we're equipping our merchants with the tools they need to meet their customers' needs head-on.
In addition to giving their customers the option of contactless payments through Mobile Tap, the upcoming release of digital wallet will let retailers cut down on cart abandonment by offering online shoppers 1-click checkouts powered by Apple Pay and Google Pay. And to help them keep understanding customers as they continue to evolve, we'll be adding a new product to our Analytics suite that gives merchants quick and easy access to the essential data and insights they need—a more accessible and focused entry point for day-to-day reporting at a moment when consumer behaviors are changing quickly.
Lightspeed merchants are industry leaders who aren't afraid to innovate. We're excited to give them the tools you need to do so.
If you're interested in getting started with Mobile Tap, let's chat.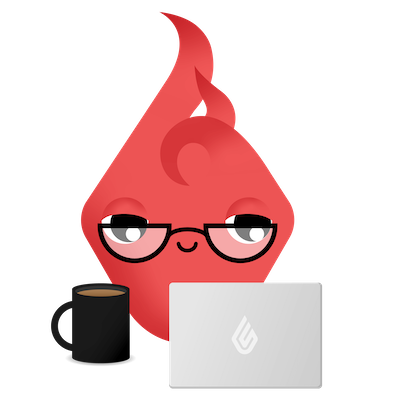 News you care about. Tips you can use.
Everything your business needs to grow, delivered straight to your inbox.