If the COVID-19 pandemic has taught us anything, it's that if restaurants don't adapt to the changing hospitality landscape they not only risk a drop in revenue, but could also see their customer choosing competitors more suited to their needs.
Reconciling food safety, flexible ordering and contactless payments are three major challenges that restaurant owners must face to survive.

To compete in this new era of hospitality, restaurants need to diversify their revenue streams while ensuring health and safety for staff and customers.
That's why we're continuing our mission to see our customers through this crisis and adapt to their customer's new omnichannel consumption habits.

We're pleased to announce the launch of Order Anywhere, a mobile and online ordering platform that allows your customers to order securely from anywhere, without commission charges for your business; available exclusively with Lightspeed Restaurant (K Series).


Lightspeed Order Anywhere: a flexible solution for changing customer habits
Your customers' shopping habits are changing.
Before the pandemic, the takeaway and delivery industry was growing rapidly, but restaurant closures and new health concerns have accelerated this trend.
Safety is now a big concern among the nation's diners. A survey conducted by Lightspeed in November 2020 showed that more than 17% of Brits said they only felt comfortable with the idea of eating out if they could order via an app. According to Statistica, UK households spent over £10 billion on takeaway meals in 2020*, and that number is only rising as we enter the summer of 2021.

With pubs and restaurants now able to serve customers on outdoor terraces, and with indoor seating returning from May 17th, now is the time to prepare your business with the right technology.
Lightspeed Order Anywhere: a secure, fast and customisable ordering tool
To support our customers in these challenging times, we're offering an advanced, cost-effective solution for safely serving guests wherever they are.

Restaurants, pubs or cafes using Lightspeed Order Anywhere can upload their menus and sell their products on our online ordering platform without commission fees or hidden charges.

That's what sets Lightspeed Order Anywhere apart from third-party online ordering platforms, and provides operators with effective means for increasing revenue without cutting into their margins.

In addition to saving you money, Lightspeed Order Anywhere allows you to offer flexibility to your customers. They can order without downloading an app, and can choose to pay hours or days in advance—all by simply scanning a QR code.
The platform also allows you to customise and modify the menus you display in a few clicks (by clicking on the "Update menu" button in the back office, your new menu is immediately available to your customers). With such easy menu changes, you can tailor a profitable takeaway menu with dishes that travel well.
What's more, Order Anywhere fits perfectly into your existing workflow. All orders received via Lightspeed Order Anywhere are automatically synchronised with your Lightspeed Restaurant ePOS software and sent directly to the kitchen. This seamless integration with your Lightspeed ePOS reduces the risk of manual error and eliminates the need to retrain staff.
Lightspeed Order Anywhere: a contactless digital dine-in experience
In addition to supporting our restaurant customers with online takeaway ordering, Lightspeed Order Anywhere also provides contactless ordering capabilities for customers in your dining room or terrace.


Without any need for physical contact, customers can browse your menu, order, and pay all by simply scanning a QR code (again, no need to download an app to clutter your customers' phones)—saving your waiters unnecessary trips.
The ordering process is entirely paperless. From placing orders to payments, no terminal or hardware is required, and orders made from the table on Lightspeed Order Anywhere are again sent directly to the kitchen (and synchronised with Lightspeed Restaurant's cash register software).
Allow customers to seamlessly access your menu by generating unique QR codes for each table in your dining room or terrace. Furthermore, you can customise which menu is available via that QR code and add additional dishes with Lightspeed's menu modifiers, thus increasing average transaction value with upsells.
With reopening upon us, Lightspeed Order Anywhere allows you to offer your customers a secure, contactless way to dine in your establishment.

In summary, Lightspeed Order Anywhere offers:
An

additional revenue stream with no third-party commission fees or additional hardware costs.
Real time menu customisation

in just a few clicks.

A professional and modern menu layout—

ideal for converting customers.

Integrates with

Lightspeed Restaurant's ePOS system—

no need to retrain staff.
'Lightspeed Order Anywhere has been a massive time saver. We used to have someone typing up every order, and now for a fraction of that cost it gets done automatically without any errors'
Ariel Cohen, Owner of Bagels Bar, Hendon
We've also taken great care to provide a safe, simplified and speedy ordering experience for your customers:
Let customers decide whether they want to collect their order

as soon as possible

or on a

fixed date.
Enable quick and easy ordering

via a link or QR code generated by the restaurant (no need for customers to clutter their phones with apps!)

Include an

estimated order preparation time

– so customers aren't left in the dark.

Allow customers to include

personalised notes

with their orders.

Perform fast and secure

online payments.
Are you ready for the new era of hospitality?
The upheaval caused by the onset of a global pandemic has redefined your customers' consumption habits. From takeaway to contactless payments to easy mobile ordering, we've responded to these new challenges with Lightspeed Order Anywhere.
If you want to diversify your revenue stream without hidden commission fees and reach your customers wherever they are, Order Anywhere could be the right solution to help you grow.
Contact one of our experts now to find out more.
*Data drawn from statista.com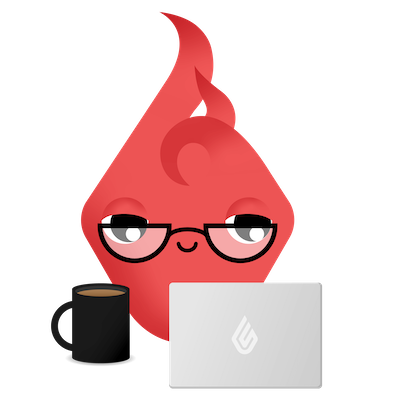 News you care about. Tips you can use.
Everything your business needs to grow, delivered straight to your inbox.