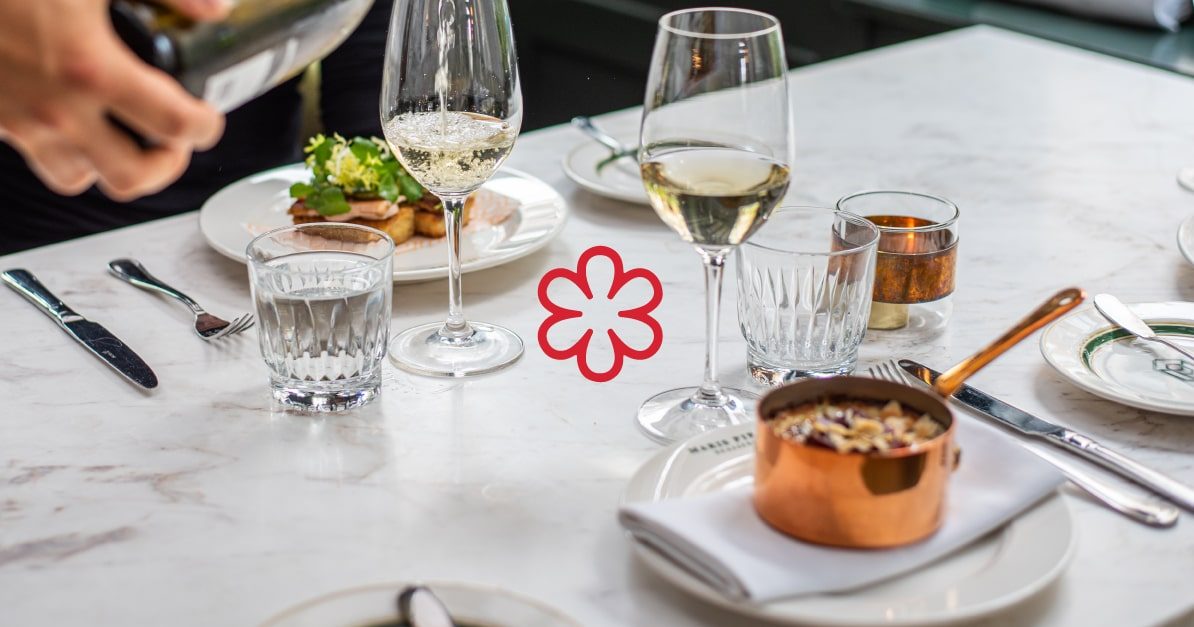 Many chefs dream of earning a Michelin star or winning an award from Wine Spectator or the James Beard Foundation. These coveted accolades can attract a flurry of media attention, not to mention industry respect and new customers.
We talked to chefs, managers, and owners who've won one or more of these awards to find out how it's impacted their business. During our interviews, a few key themes emerged that give us insight as to how an establishment can win a Michelin star.
Moreover, we sat down for an exclusive interview with Werner Loens, the Director of the Michelin Guide, where we asked all the key questions aspiring Michelin star winners want to know.
Here's what you'll find in this blog:
Let's dive in!
Learn how to run a Michelin star-worthy restaurant
Download Lightspeed's free guide on how to run a Michelin star-worthy restaurant. In it, we partnered with renowned European chefs and take you through every aspect of restaurant management: from customer experience to kitchen layout and plate dressing.
What is a Michelin star?
Michelin stars are given out on a scale of one to three stars, with only the top establishments in the world qualifying. To earn one Michelin star, a restaurant needs to be "a very good restaurant in this category". For two stars, it needs to be "excellent cooking, worth a detour". For three stars, a restaurant must serve "exceptional cuisine, worth a special journey."
The history of the Michelin star
According to the Michelin website, the Michelin Guide was originally intended to encourage motorists to explore France, and naturally, buy more Michelin tires. The little red guidebook was initially free until it relaunched in 1920, costing seven francs. It listed hotels and restaurants by category. The Michelin star system, ranging from zero to three, began in 1931.
The Michelin Guide has now expanded to 30 territories in three continents. Michelin restaurant inspectors are experienced food and beverage pros who visit and review restaurants anonymously, so restaurants don't know when they're being considered for a Michelin star. (For more on Michelin's assessment criteria, check out this blog post on the Michelin website.)
Meanwhile, the James Beard Restaurant and Chef Awards began in 1991 and recognize outstanding chefs, restaurants, restaurant design, and more across the United States. Wine Spectator recognizes restaurants with outstanding wine lists in three categories: Award of Excellence, Best of Award of Excellence and Grand Award.
Lessons learned from award-winning chefs
We sat down with award-winning restaurateurs from Da Terra, Jeju Noodle Bar, Barolo Grill, Frasca Food and Wine and Acquerello to get more insight into how to win a Michelin star.
Da Terra, London, United Kingdom
Awards: Two Michelin Stars ⭐️⭐️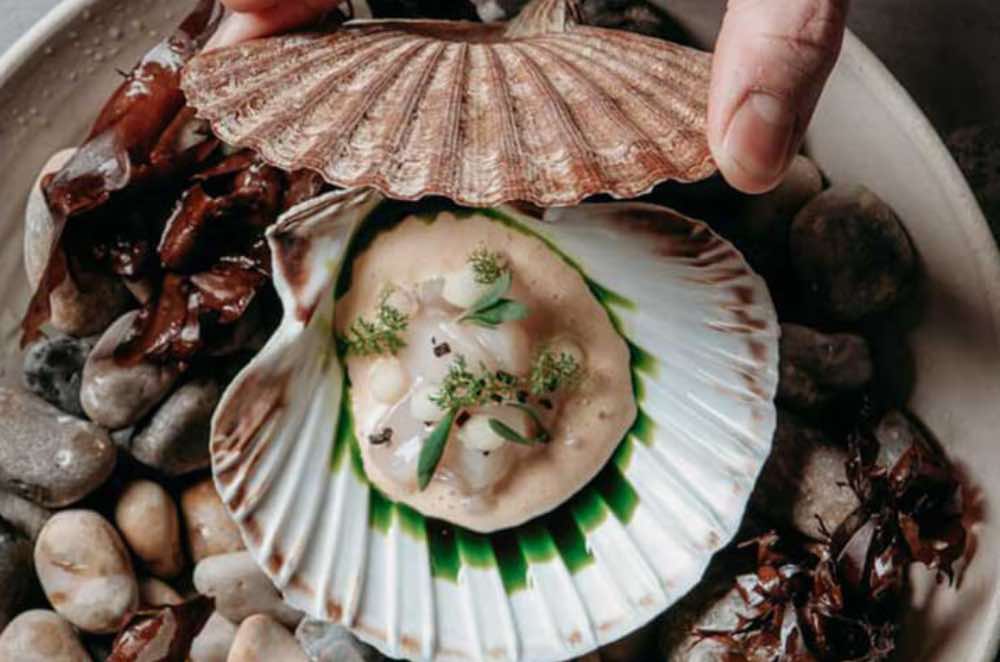 As a high-calibre establishment, Da Terra must maintain a high standard of service. To meet these standards, staff need full control over every aspect of the restaurant and must have the ability to attend to every detail. That may mean having specific wines for their pairing menu, having the right products in stock or ensuring the guests aren't waiting too long to be served or pay for their meal.
Lightspeed Restaurant ePOS saves Da Terra's staff time so they can focus on maintaining their high standards and delivering flawless service to guests. The platform's inventory management feature helps wait staff track wine usage for their pairing menu to the millimetre so they know exactly how much of each wine is used for each service and when they need to top up the cellar. "Inventory management is straightforward with Lightspeed. We can see where we stand with what we've got and use inventory reports to see if we're going through too much, or not enough," says Charlie Lee, Da Terra's General Manager.
Jeju Noodle Bar, New York City, New York
Awards: Michelin Star ⭐️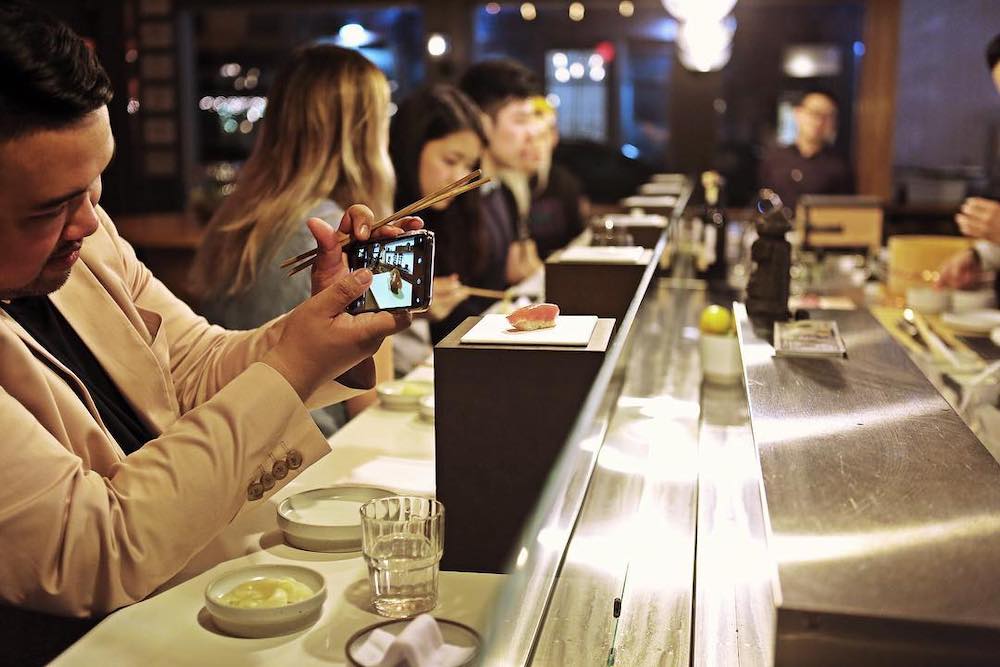 Last fall, when Jeju Noodle Bar earned its first Micheline star, manager Kyung Lee says they weren't expecting it, because Michelin hadn't recognized any U.S. noodle shops in the past. "It was a total surprise," Lee says. "We found out the same day as the customers."
Chef Douglas Kim has worked in other Michelin-starred restaurants including Chef's Table and Per Se, so Lee believes that Kim's commitment to quality helped them become the first Michelin-starred noodle shop in the U.S.
"Although [Chef Douglas] says he didn't expect it, deep in his heart he really was going for it," Lee says. "You can clearly tell in his food and his ingredient usage, he was really going for the star."
Prior to earning a Michelin star, business was slow. "We're at a location where we would only be busy during peak hours," Lee says. "That's not enough for a restaurant to survive. This location had three or four locations fail before us." Kim didn't want to compromise the restaurant experience brand by running specials or happy hours, but getting that Michelin star has helped boost sales.
Barolo Grill, Denver, Colorado
Awards: 2018 Wine Spectator Grand Award Winner ?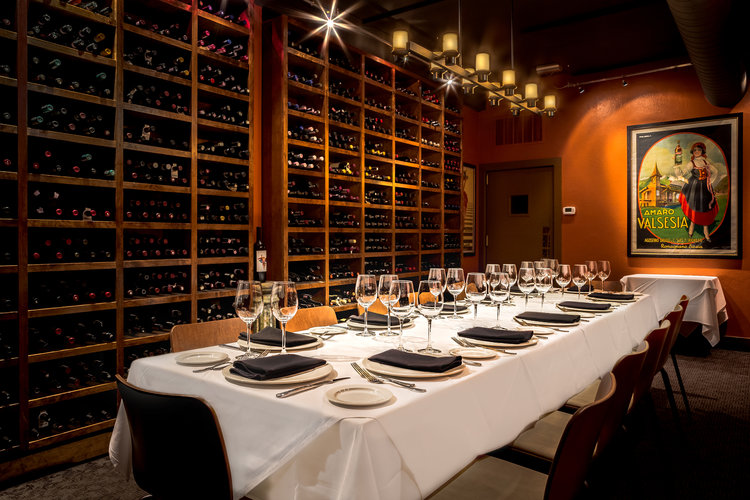 Barolo Grill has been in business for 27 years. "As our wine list grew, right around 2007 we were consistently receiving the two glass award until 2018, when we were awarded the Grand Award," says General Manager Adam Moore. "We were very thrilled to do so."
Moore feels that Barolo's focus on Italian wines—about 80 of the 112 pages of the wine list focus on Italian wines and much of the staff visits Italy for two weeks each summer—helped the restaurant distinguish itself.
"We have a great appreciation for wine all across the board, but being very centric on Italian wines that flew under the radar allowed us to really stand out amongst other restaurants," he says.
Owner Ryan Fletter is low-key about the award, so while the plaque is displayed in a private room, guests won't find reminders splashed all over the menu or the website. Still, Moore says, the Grand Award brings in at least a few oenophiles each month. "Even a couple of people came through who were at the grand awards ceremony," he says.
Frasca Food and Wine, Frasca, Colorado
Awards: 2019 James Beard Award – Outstanding Service ?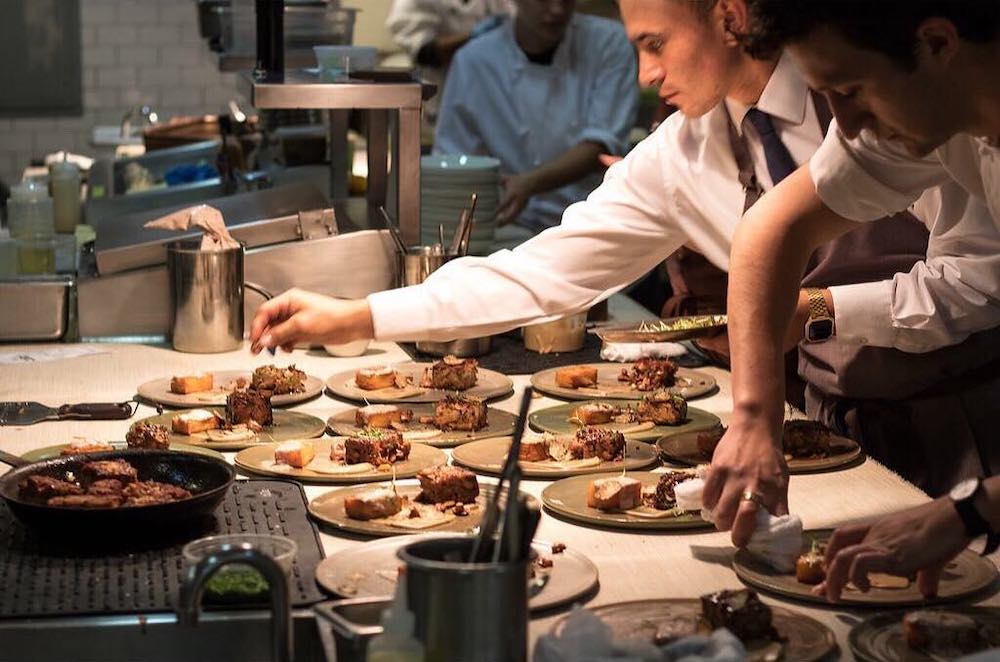 Frasca Food and Wine owner Bobby Stuckey says the staff was humbled and honored to win another James Beard award this year. "In 2013, we were lucky enough to win for Outstanding Wine Service," he says. "We had been nominated before for Outstanding Restaurant, but this is the first time we've been recognized for best service."
Stuckey says that all the nominees provide outstanding service, and "we have worked really hard at the craft of hospitality. Maybe it's not as fast to do this style of service, but it's about taking care of guests." One of the benefits of the recent award has been more interest from local media. "There's that saying 'you can never be a prophet in your own homeland,'" Stuckey explains. "When a national organization recognizes you, it helps local media remember what you're doing."
Winning a James Beard Award is also a point of pride for the whole staff. "It's the whole restaurant that participated in this piece that they call service and we call hospitality," Stuckey says. "From the front of the house to the back of the house, it's something we can all share in."
Acquerello, San Francisco, California
Awards: Two Michelin Stars ⭐️⭐️, 2012-2014 Wine Spectator Grand Award ?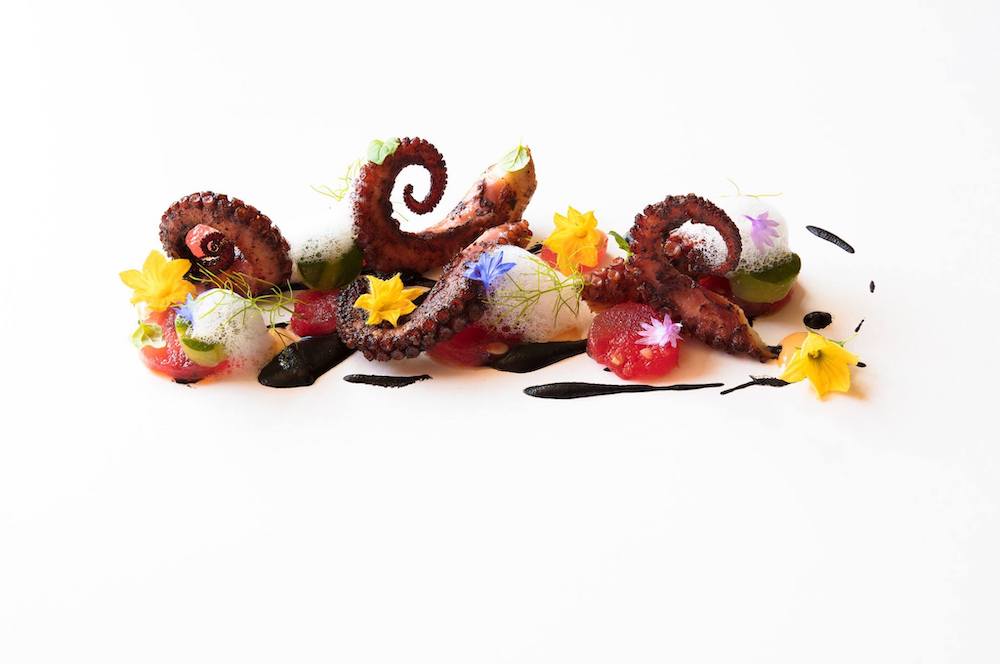 Acquerello earned its first Michelin star in 2007 and the second one in 2015. Owner Giancarlo Paterlini says the Michelin Guide used to be more recognized outside the U.S. but now carries more cache with diners both domestically and globally.
"As the market grew with Los Angeles, Las Vegas, Chicago, and Washington, D.C., people [from the U.S. and elsewhere] are more aware of it now," he says. "It opens up a more international clientele that before we did not have. Guests come from all over the world."
Wine Spectator has also recognized Acquerello. Not surprisingly, Paterlini says that honor helps draw a wine-focused customer who appreciates the breadth of Acquerello's selection.
"They come in with the intention of enjoying wine," he says. "Some guests, they were born in 1952 or 1948, and they want to drink a wine of the year they were born. We provide that."
What does each Michelin star winner have in common?
As we interviewed these award-winning establishments, three themes emerged that give us insight as to how to you can win a Michelin star:
A commitment to quality. No restaurant can win a Michelin start without a commitment to quality, from service to the dishes you serve.
Standing out from other restaurants.

What makes you unique? Whether it's an exclusive wine list or how your chefs approach a certain type of cuisine, you need to stand out (in a good way) to get a coveted star.

Providing outstanding service.

The most amazing food and drink won't make up for a surly waiter or inattentive staff. That's why investing in employee training and standardizing your service with an

employee handbook

is key.
Exclusive interview with Werner Loens, Director of the Michelin Guide
For most great chefs, being awarded their first Michelin star is a seminal moment in their careers. We caught up with Werner Loens, Director of the Michelin Guide in Benelux, for an exclusive interview where we asked all the key questions aspiring Michelin star winners want to know.
Can you tell us about the Michelin Guide and what it represents?
For more than 120 years, the Michelin Guide has been a tool for Mobility. Initially, the guide was designed to contribute to motorists' mobility, making car driving safer and more enjoyable.
The first guides presented a list of garages where motorists could get their vehicles repaired and a list of hotels where they could stay while the repairs were being carried out, which at the time could take several days.
Then we added itineraries and attributed numbers to the roads, hence the numbering of the roads we know today, such as the N7 and D54.
How do you find the restaurants you are going to visit?
Each region is assigned an inspector who is responsible for seeking out restaurants.
The inspector finds restaurants that they think are worth testing. Today, with the internet and social networks, it's much easier to discover new restaurants. You have to imagine that back in the day, everything was done on the ground. Inspectors would only find out about restaurants through word-of-mouth.
Oh, how times have changed!
How does a chef get their first Michelin star?
We follow the chefs for whom cooking is a real art form. Those who use the best products, master the techniques, master taste and refined cuisine and, most importantly, are consistent. To be considered for a Michelin star, the chef must demonstrate this.
We eat in restaurants twice a day, a total of between 220 and 250 meals per year.
If several of our inspectors visit the same restaurant at different times of the year, the quality of the cuisine should always be at the same level of excellence.
In these instances, decisions are never made by a single inspector. Each inspector that visited the same restaurant must reach a consensus, which oftentimes leads to great debates.
What advice do you have for chefs aspiring to win a Michelin star?
We don't offer advice to chefs because we support the expression of their creativity. Obviously, we have criteria on which our inspectors base their reports, but we prefer to keep them hush and allow their natural cooking instincts to shine through.
What are your Michelin star selection criteria?
Our primary goal is, above all else, to eat well. For that reason, we base our selections for Michelin star restaurants on the quality of products used, the chef's mastery of culinary techniques, the taste of the food, savoir-faire and, as I mentioned earlier, consistency.
How is a Michelin star life-changing for chefs?
Our ultimate goal is not to be life-changing for a chef. We make this guide first and foremost to help lovers of good food enjoy the best of what the culinary world has to offer.
With that being said, we know that, once a restaurant receives a Michelin star, they will benefit from increased notoriety. There are several articles that show that being awarded a Michelin star can increase a restaurant's sales by between 30% and 50%.
How important is food? What are the other factors that contribute to a restaurant's greatness?
A Michelin star is primarily awarded based on what's on the plate. The restaurant's ambiance is less of an important factor for us.
We also take into account the quality to price ratio, which corresponds more to the style of the restaurant. We know that service and process differ between small-scale restaurants and those with large teams of experienced professionals.
There are simpler, less formal restaurants that still demonstrate a mastery of the art of cooking.
What would stop you from going back to a restaurant?
Put simply, a poor dining experience.
I would not go back to a restaurant that operates like a factory where food is churned out on a production line and the chef isn't emotionally invested in what they are producing.
The 5 selection criteria for Michelin star restaurants
In our exclusive interview with Werner Loens, he mentioned the five criteria that are taken into account when selecting Michelin star-worthy restaurants. To recap, those five criteria are:
High-quality produce
Chefs with a mastery of culinary techniques
The taste of the food
Savoir-faire
A consistently excellent dining experience
Of course, these five criteria are easy to put on paper but can be a challenge to achieve in reality. Want help? Contact our restaurant experts today to see how Lightspeed can help you deliver a standout restaurant experience time and time again.
Learn more about the mindset award-winning chefs
If you haven't already, tune in to our Meet the Chef YouTube miniseries, which showcases award-winning chefs and how they became some of the top restaurateurs in the world. Watch season 1 below.
Want more? You're in luck! Season 2 of Meet the Chef is live! Watch it here.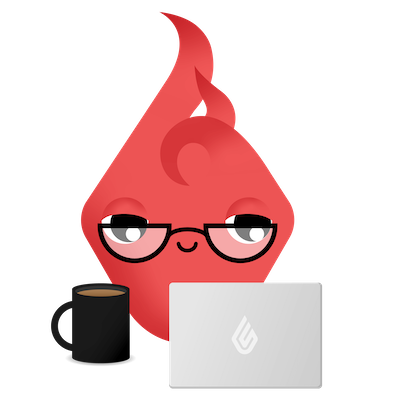 News you care about. Tips you can use.
Everything your business needs to grow, delivered straight to your inbox.