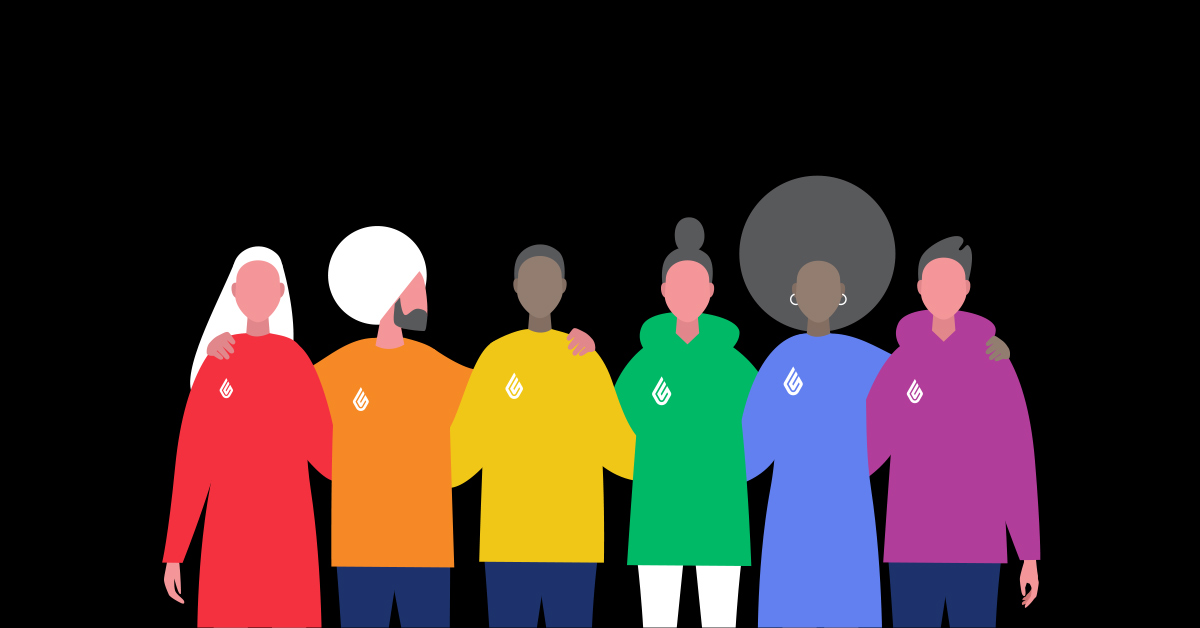 At Lightspeed, diversity and inclusivity aren't just part of our mission—they're embedded in our DNA. Not only was our company founded in Montreal's Gay Village by our out-and-proud CEO Dax Dasilva, our first four employees were all from the LGBT+ community. This perspective helped shape both our company culture and our approach to powering vibrant and diverse businesses through accessible technology.
As a global tech leader, an international employer and a proud supporter of Pride, we continuously strive to create safe spaces that encourage individuality as well as support small businesses and entrepreneurs of all stripes with equal opportunities.

Here's a look in to the past, present and future of LGBT+ inclusion and diversity at Lightspeed.

Let's dive in!

Past: How a History of LGBT+ Rights and Activism Led to the Birth of Lightspeed.
The history of LGBT+ rights and activism is one of ongoing struggle, of big wins and major setbacks. We've come a long way from the widespread bigotry and homophobia of the past – but that doesn't mean we don't still have a long way to go.

Lightspeed may play just a small role in that journey, but without the events that came before, we could have never set out on our mission to bring cities and communities to life by powering local SMBs.

June 28th 1969—Civil unrest broke out after police raided and harassed LBQT+ patrons of the Stonewall Inn in Greenwich Village, New York. The riot ignited LGBTQ+ activists on both sides of the Atlantic to further their cause against discrimination and police brutality.

September 1970—While travelling in the US, British sociology student Bob Mellors met activist and compatriot Aubrey Walter at the Revolutionary People's Constitutional Conference, an event sponsored by the Black Panther Movement.

14th October 1970—Upon returning to the UK, the duo held a meeting in the basement of the London School of Economics, where Mellors was studying. This was the first meeting of the Gay Liberation Front (GLF).

27th November 1970—150 members of the newly formed GLF held a torchlight protest against the unjust arrest of young activist Louis Eakes in a police entrapment operation at Highbury Fields, North London. It marked the first public demonstration of LGBT+ rights in British history.

1 July 1972—two thousand protesters marched from Oxford Street to Hyde Park for Britain's first official Pride March. It was a first step for members of LGBT+ communities to demonstrate their visibility, existence and, most importantly, pride before a society that oppressed them.

23 May 1988—LGBT+ activists stormed BBC six o'clock news in protest of the Section 28 of The Local Government Act which prohibited the promotion of same-sex relationships in public, and prevented local councils from funding educational material advocating the "acceptability of homosexuality as a pretended family relationship." The act was repealed in 2003.

1 July 2004—The Gender Recognition Act was passed, allowing trangender people to change their legal gender. The Act isn't without its problems, and has a long way to go achieving full equality and legal recognition for trans and non-binary people. Calls for reform are ongoing from across the political arena.

2005—Dax Dasilva started Lightspeed in a tiny apartment in Montreal Gay Village, with a vision to change retail for the better. The original team were all from the LGBT+ community, and since then inclusion and diversity has always been the main focus when growing the company. "We look at differences as a teacher," says Dax.

17 July 2013—The Marriage (Same Sex Couples) Bill was passed, giving same sex marriage legal recognition.

May 2015—Lightspeed opens European headquarters in Borough, London

May 2020—Pride in London's organiser announced that, due to the coronavirus pandemic, the march will be postponed until 2021. They stressed that they are "continuing to lobby government decision-makers to address the discrimination faced by marginalised LGBT+ groups, starting by actively reforming the Gender Recognition Act."


Present: Celebrating our diversity and inclusion results.
Based on a self-reported survey completed by 62% of our employees, 18.6% of Lightspeeders identify as gay, bisexual, queer, asexual, pansexual or as a lesbian. Nine out of 10 Lightspeeders report that they feel comfortable talking about their culture and background with their colleagues, and 83% of Lightspeeders feel they can be their authentic selves in the workplace.
"We are incredibly proud of this statistic, but we still have a very long way to go to bring true diversity to our company and uplift individuals from all walks of life," said Dasilva.
Growing our gender and ethnic diversity is an ongoing priority
While 90% of Lightspeeders feel comfortable talking about their culture and background in the workplace, our survey results exposed that there is still much work to be done when it comes to increasing our ethnic and gender diversity both internally and as a leader in the tech industry.
Gender: 60.09% of Lightspeeders are men, while 38.05% are women and 1% are non-binary. Ethnicity: 69.93% are white and 25.75% are visible minorities.
Future: Organisations we're partnering with to support LGBT+ entrepreneurs
This year, we're celebrating Pride by elevating our LGBT+ and minority entrepreneurs in the following three ways:
Sharing our diversity and inclusion survey results with our community
Partnering with three organizations that provide resources to LGBT+ entrepreneurs
Growing our diversity mission to help support BIPOC business owners
To help continue our work uplifting minority communities and small businesses, we're partnering with the following three organizations to donate $10,000 each in local currency to help amplify and support LGBT+ business owners.
Canada
Canada's LGBT+ Chamber of Commerce
Linking LGBT+ businesses in Canada to the wider business community, Canada's LGBT+ Chamber of Commerce (CGLCC) fosters economic growth by supporting and nurturing LGBT+ businesses, entrepreneurs, students and allies.
Europe
East meets West
East meets West (EMW) is a network of LGBTI professionals from Western & mainly Eastern Europe that aims to improve the situation of LGBTI men and women in multiple countries. EMW Business pushes the development of local LGBTI business by driving initiatives and offering services.
Australia
GLOBE
Enabling Victoria's LGBTIQ+ professionals and small business owners to thrive, GLOBE offers memberships, community awards, community grants and networking events to help sustain the LGBTIQ+ community.

How we're increasing support for minority business owners

In light of the Black Lives Matter movement and our latest diversity and inclusion statistics, we recognize that we need to make our support for BIPOC business owners an ongoing priority.
As a next step in our multi-part plan to elevate Black tech entrepreneurs and our BIPOC community at large, we are proud to be partnering with the Black Professionals in Tech Network, Technovation and Black Girls Code to help make meaningful long-term changes.
Stay tuned for more information as these partnerships move forward.

Top UK organisations supporting LGBT+ entrepreneurs and professionals

Stonewall

Stonewall is a LGBT+ rights organisation which arose in 1989 from the protest movement against the Section 28 of the Local Government Act – a homophobic act prohibiting the so-called promotion of homosexuality in schools.

Today, they're still pushing for progress for LGBT+ rights. As part of their activism, they supply businesses with a framework for creating more inclusive workspace. They encourage businesses to assess their progress on LGBT+ inclusion, and host workplace events where inclusion experts share their best practices.

London Gay Women's Network

London Gay Women's Network helps professional LGBT+ women by providing networking and career development opportunities. They garner support from throughout the business world, from such big names as Citigroup and Schroders.
Their members are drawn from throughout the business world, from LGBT+ women working in law and finance, to LGBT+ business owners.

They have a busy calendar of professional, cultural and social events and workshops for LGBTQ+ women held throughout the year.

The Gay Business Association

The Gay Business Association started out in 1983 as a trade union fighting for legal equality for LGBT+ people in the workplace

Today, they provide training and networking opportunities for LGBTQ+ professionals in a range of business sectors.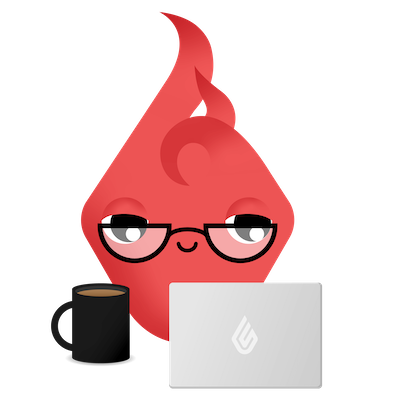 News you care about. Tips you can use.
Everything your business needs to grow, delivered straight to your inbox.