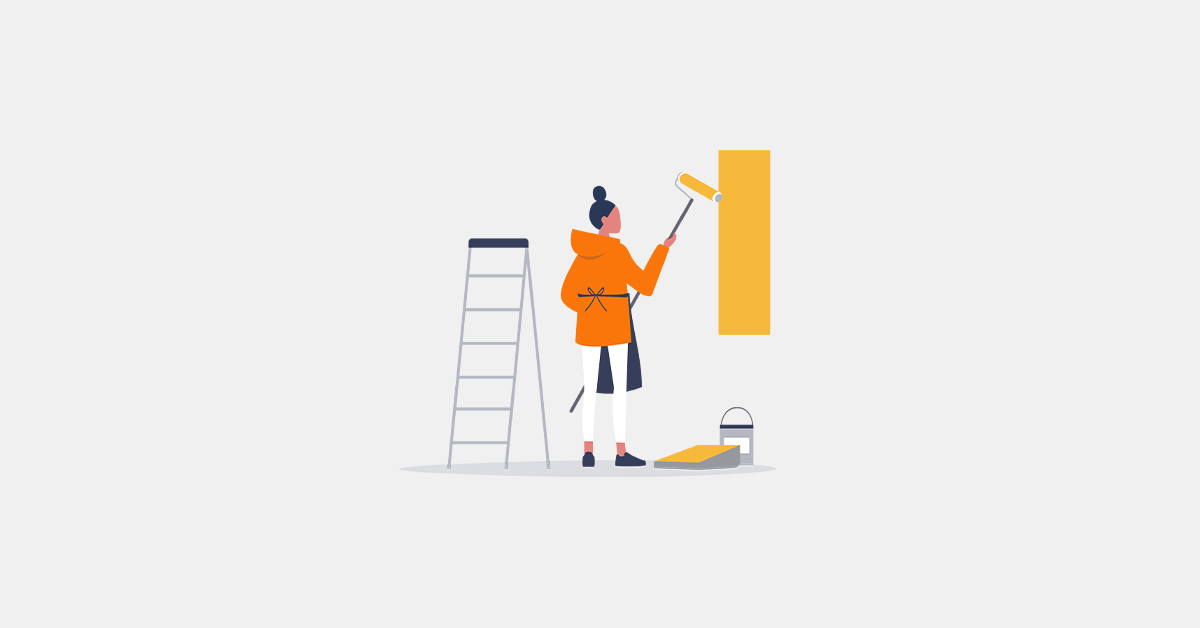 Renovating your retail store can be both exciting and rewarding. Your store's exterior and interior design are a crucial part of your overall brand experience. While remodelling your store can be a big investment, the difference it makes for both customers and employees can be well worth it.
If you're considering renovating your store, our ultimate guide can set you up for success, no matter how big, small, near, or far away your renovation plans are. Here is a complete list of what to consider before and during your renovation:
Retail made simple. With Lightspeed.
Looking for a better way to manage your retail business? Watch a demo of Lightspeed to discover how our platform can help your business grow.
Consider why you're renovating your retail store
You want to renovate your store, but is there an important reason you're looking to do so? Has your brand changed? Are your fixtures becoming outdated? Do you have new goals in mind? Or, are you just looking to switch things up? Renovations can be costly and disruptive to your business, so be sure you're renovating with the right reasons in mind.
Decide what you want your store to look like
You can't renovate your store if you don't know how you want it to look. So, you'll have to start thinking about interior design. Even if you're not savvy when it comes to interior design, it's good to have a general look and feel in mind for what you want to achieve.
You should start by creating a 'mood board'. It may sound rather melodramatic, but a mood board is simply a collection of images, text, or any other visual tool that helps you visualise and communicate your ideas. Mood boards are often used in interior decorating to help you bring your vision to life.
Mood boards can help you identify what you'd like your retail store to look like. You can find a mood board template here. We recommend trying Pinterest as a place to start for some inspiration. You'll typically look at:
Texture
Colour
Inspiration
Theme
Plus, creating a mood board with images that evoke the style and layout you're going for is not only helpful for you and your team, but a great tool to send to a designer or architect.
Store layout
Once you've started your mood board, you need to know what exactly you are looking for. You firstly need to decide on the layout of your store. We know, structure isn't as fun as deciding what colour scheme you'll go for, but it's incredibly important to consider before you start investing in anything else.
The example below shows the different types of store layouts you can choose from:
Great start! Once you've worked this out, you're one step closer to renovating your store. Now, the fun bit: choosing the new design.
Store theme / Colour scheme
You can really fall into a rabbit hole of deciding what you want, and then changing your mind, so we'd recommend firstly choosing a theme – and sticking with it. Here's some ideas:
Art Deco

Minimalist

Gothic

Scandinavian

Industrial

Contemporary

Classical

Luxurious

Bohemian

Retro

Rustic
General design
Now you've decided on your structure/layout, and your theme, you can start thinking about general design. Any new designs, additions, or amenities that you add to your store will have to fit your theme. Plus, whatever your customer demographic is. Your renovation should ultimately appeal to your customers' sensibilities and desires. Take your customer experience into account when reviewing the following areas of your storefront:
The entrance: Besides your windows and exterior, this is the first opportunity to make an impression on anyone who walks in. Customers only take a few seconds to judge a store's appearance right when they enter, so it's important to give the best possible impression to keep traffic flowing.
The walls: A fresh coat of paint can transform your space significantly. You can also create an accent wall to draw customers into a specific area of your store. Think about your shelving and how that plays into your overall visual merchandising. Could your walls use more or fewer shelves? Or perhaps you need more or less wall space?
Lighting fixtures: Lighting can have a significant impact on mood. Evaluate your current lighting to determine if it creates the desired effect and ambiance on your shoppers. If not, it may be time to upgrade or make changes.
Flooring: Damaged floors are usually an indicator of an unkempt space. Survey your flooring to figure out if it could use replacing.
You can survey your customers directly to ask them what kind of shopping experiences they prefer. Ask your employees for input as well to see if they have any insights as to how to draw customers in.
Most importantly, however, when planning your renovation, you should make sure your existing space can accommodate your new additions. For example, can your walls support everything new that needs to be hung? Is your store's wiring equipped to handle new types of lightbulbs? Answering these types of questions before you begin is crucial to your renovation going smoothly.
Set a budget for renovations
What and how you choose to renovate your store will largely depend on your budget. Keep in mind that the average cost for renovating a retail store is about £65 per square foot, but can be more or less depending on what you choose to include. When budgeting, be sure to include an extra cushion of 15% to account for any unforeseen costs that come up during the process.
Note: Your renovation should be seen as an investment, not a 'money pit'. You'll have to spend money to make money here. But, don't get carried away and spend more than you can afford.
How to renovate your retail store
Now that you have a clear renovation plan, it's time to put it into action. Here are the steps you should take once you've designed your new storefront.
Figure out what you need and what it will cost
Once you have a sense of what you want your store to look like, you'll need to buy the items you need to make your renovation happen.
Do you need new lighting, ceilings, flooring, or wall decorations? Are you repainting your walls, or building new shelving units? Determine how many materials you'll need based on the size of your store. A contractor can also examine your store's internal structure to help you determine what materials or fixtures you need and give cost estimates.
Create a mockup and finalise your layout
Analyse your current store's traffic flow to determine where improvements can be made. Where do your customers tend to spend the most time? Which spots do they skip over entirely or interact with the least? Use these findings to guide your store renovation and build a better in-store customer experience.
Design a mockup that maps out all of the different fixtures and how they will impact the way customers navigate through your store. Have a layout ready to go so that you'll have a clear understanding of what's going where.
Choose a contractor
Not all renovations are DIY-friendly. If you're planning a larger renovation, consult with a commercial contractor who can guide you through your project safely. A good contractor will be able to ensure that your renovations are completed in line with safety regulations and standards.
You should aim to interview at least three different candidates before making a final decision on who to hire for your store. You can find contractors in your area through websites like TrustATrader and Yelp.
Decide a timeline
Once you've found your materials and any necessary outside assistance (contractors, designers, etc.), you can plan your ideal timeline that maps your start date, projected end date and any important milestones in between. Creating a timeline will help you and everyone else involved stay on track and minimise any potential disruptions to your business.
Your timeline, however, should be flexible enough to accommodate any bumps in the road while the renovations are in progress.
Note: The expense of renovating your retail space is not just contained to materials and labour costs. You'll also have to factor in how much money you could potentially lose from being closed for an extended period of time.
Measure your renovation's success
Determine if your renovation met the goals you set for success or not once it's been completed. Did more people come into your store? Was the average basket value greater than before? Make sure you do a comparison of your key metrics before and after the renovation.
How technology can help with your renovation
Appearances aren't the only thing that can change during a renovation. Take the time to reevaluate your business technology as well. Your systems should be flexible enough to handle the needs of a growing and changing retail store.
Looking to switch to the leading commerce platform? Chat with our retail experts to learn more about how Lightspeed Retail can streamline your operations.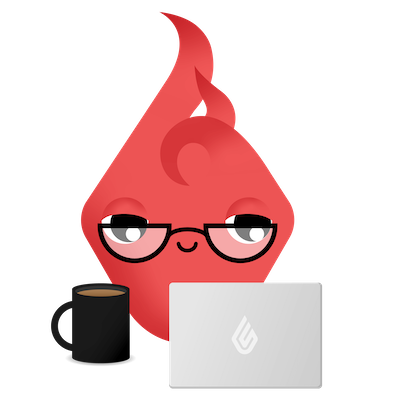 News you care about. Tips you can use.
Everything your business needs to grow, delivered straight to your inbox.