Restaurant Employee Training: How to Onboard Your New Hires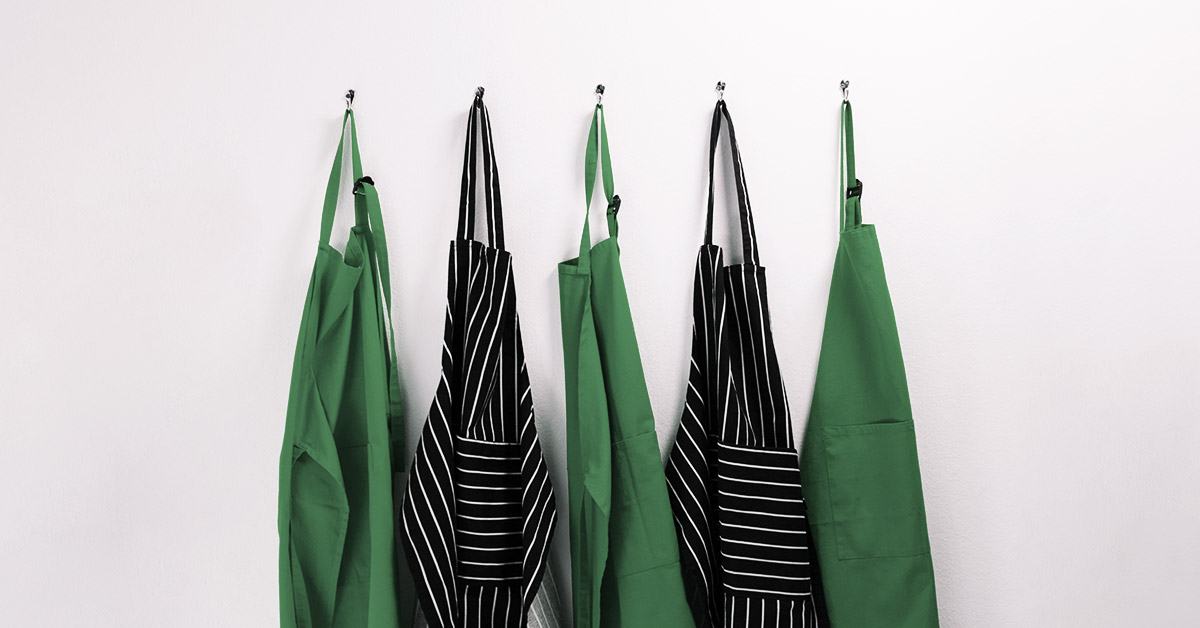 Your waiting staff is your restaurant's frontline, and how you train them can have a serious impact on employee retention, profits, and customer experience.
They're ultimately the people generating your sales, delivering memorable experiences and establishing positive customer relationships, which means how you train them will have an effect on their performance.
Here are some tactics you can add to your restaurant employee training strategy that simultaneously boost productivity, profits, and your customer experience.
Develop a training strategy
Developing a comprehensive training program for your staff is critical to your success during the busiest season of the year. Bad service can lead to poor customer experiences that negatively affect your restaurant's reputation.
All of your staff members need to be aligned with how your restaurant operates, both behind the scenes and on the floor. These are three tactics you should consider using in your training strategy:
1. Education
Never underestimate the power of educational pamphlets and guides. All your staff members need to be aligned with your processes, menu, staff guidelines, and how they're expected to act with guests. This is an opportunity to create formal documentation and standardize how you train staff. Your educational documents should emphasize facts about your restaurant, and inform your staff on workflows and other operational details.
Restaurant facts
Cuisine type, ideal customer, busy times, most popular menu item, most profitable menu items, head chef and owner information.
Operations instructions
The roles and responsibilities of each staff member, how to use your POS, how food is prepared, how the menu is selected, how the front-of-house and back-of-house work together and communicate.
2. Demonstration
Some people are visual learners. Having one of your best staff demonstrate how to properly carry a task through is a great way to train staff on tasks like table setting, upselling, food running and processing orders.
3. Shadowing
Let your staff learn from your top performers. When you're onboarding new employees, this gives them a chance to see how the restaurant operates without the responsibility of handling it on their own. It's also a great way to nurture underperforming staff members. Try shadowing for serving tables, running food, accepting reservations, clearing tables and using your POS system.
Even after employees are initially onboarded, don't forget about ongoing training. Consistently provide them with training on how to upsell new menu items and drinks.
Teach suggestive selling
Teaching your staff about your menu is critical if you want to simultaneously deliver great customer experiences and boost profits.

Cross-selling is an excellent way for your servers to generate more profits per table served. An extra dessert here, and extra appetizer or bottle of wine there—it all adds up and makes a difference.
Educate your staff on daily specials

Give your waiting staff time to memorize the menu

Routinely suggest wine pairings

Educate your wait staff on which menu items are the most profitable

Encourage your kitchen staff to educate your wait staff on the menu
Demonstrate how to serve tables
Servers don't need a decade of experience waiting tables to be good at it. Consider offering training to cover the following table serving tactics:
1. Read the mood of a table
If you see guests looking around the restaurant, they probably want something. If a table is avoiding eye contact, they probably don't want to be bothered. Your servers need to learn to pick up on non-verbal queues and read the energy of the tables they're serving.
2. Learn how to talk about the menu
A lot of restaurant customers rely on their server for menu suggestions, so train them on how to talk about your menu and which items pair well together. This enables your servers to offer the best customer experience.
Tip: Teach your servers which menu items have high-profit margins and low preparation times, and suggest those dishes to customers when appropriate.
3. Teach them how to multitask
Your staff needs to be aware of their surroundings. Teach your staff how to use table management software to efficiently serve multiple tables and large groups, and how to work well with colleagues to achieve the best results.
Food for thought
While you get your restaurant ready for the holiday rush, training your wait staff should be a top priority. Providing your wait and kitchen staff with user-friendly, fast, reliable tools is one of the best ways to improve communications between your front-of-house and back-of-house, and improving your restaurant's overall productivity.
By aligning everyone on your workflows, menu, and wine list, you're ensuring that customers get great service, while simultaneously boosting how much revenue you make per table.
Sounds like a recipe to success to us.