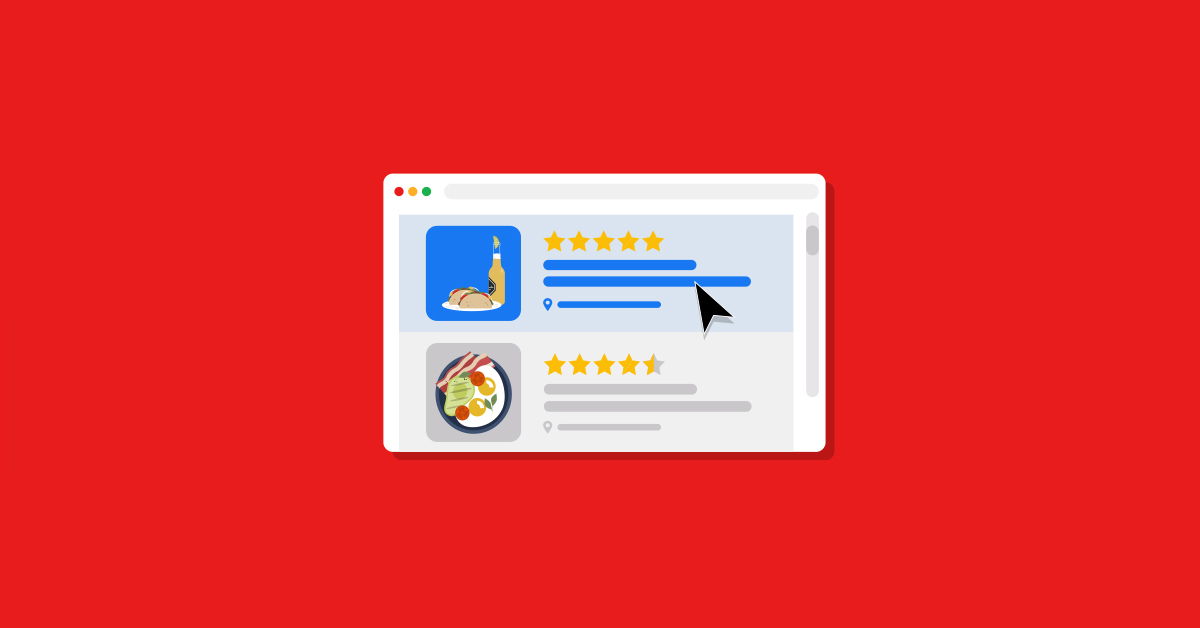 It's nearly impossible to exist as a restaurant in 2023 without some sort of web presence, and restaurant review sites are a big part of that online presence. Even if you haven't invested in designing a restaurant website of your own, that doesn't stop customers from reviewing your restaurant and sharing their own experiences.
The internet has broadened horizons for word of mouth. It's given people new ways of gauging social proof and deciding where to eat for any given time, place and occasion.
Survey data shows that 94% of US diners are influenced by online reviews—especially when they're on the hunt for somewhere new to eat out. The more positive experiences listed, the better, in addition to boasting well-curated photos and menu information.
Reviews aside, however, owning a presence online is also crucial for a restaurant's discoverability. To continue fueling foot traffic and online reviews, people need to know that you exist. And optimizing restaurant listing sites is a surefire way to help in boosting your restaurant's Google search visibility.
The best restaurant review sites
Great reviews start with great service
Learn how Lightspeed Restaurant helps restaurants deliver consistently awesome customer service.
Plus, stick around until the end of the article for tips on how restaurants can boost their listings and reviews on these websites.
1. Google My Business
Unsurprisingly, Google is the number one site in global internet traffic and engagement with approximately 8.5 billion searches made per day. Listing your restaurant through Google My Business is a no-brainer.
Doing so is free. And once listed, your restaurant's chances of appearing in relevant search results—and bringing more customers in—is that much higher.
For example, when someone searches "best Thai food in Denver," Google is going to display at least three relevant business listings at the very top of the search engine results page. The number and quality of reviews your restaurant has will greatly influence your ability to appear as one of those three.
Do you own a restaurant with multiple locations? Ensure that each address is listed in Google so that the search is relevant to where the user is located. You want to make sure that users can read reviews of the location they plan to visit.
Business owners can respond to feedback on Google reviews. Remember that your words represent your business and your reputation. It's always best to employ social media professionals to handle public-facing responses to any (negative or positive) reviews, since they're so visible on a platform like Google.
2. Facebook
With its 2.9 billion monthly visitors, it's no surprise Facebook makes the cut. As the largest global social media platform, it's critical for your restaurant to be active on Facebook.
If the platform plays a role in your restaurant's social media strategy, make sure it's up to date and active from a content publishing perspective. The benefit of Facebook as a restaurant review website is that you can actively engage with those leaving feedback, in addition to running ads around upcoming promotions and events.
You can use the tools Facebook Business provides for building out a Page complete with location information, contact info, a link to your website, photos, reservation widgets, and more. With thorough information inputs, it becomes a one-stop shop for building your restaurant brand and appealing to potential customers.
3. Yelp
Yelp is a powerhouse in the restaurant review space for a reason. It's visited by 33 million monthly unique visitors.
The more in control of your listing on Yelp you are, the better you can manage and respond to all reviews—both positive and negative. This helps you build loyalty among current customers, while also appealing to those searching for something new. It's a level of engagement that shows you're truly invested in a quality product and experience.
For larger businesses, it's especially valuable to have a presence on Yelp because the company works with multi-location businesses to drive traffic to those restaurants, through a feature called Seasonal Spotlight Ads.
4. Tripadvisor
Tripadvisor may appeal to all aspects of a person's travel-based experiences, but it's also well-known among restaurant listing sites. Some of the top keywords driving traffic to their website include "restaurants near me" and "food near me."
Tripadvisor collects restaurant reviews from travelers all over the world. Additionally, they provide restaurant rankings and an ability to book reservations online. Taking ownership of your business through their platform allows you to customize restaurant details, photos, respond to reviews, and more.
Tripadvisor is a great resource for business owners and consumers alike because of its global reach. Your potential diners could be visiting from far and wide, and Tripadvisor allows you to tap into these seasonal customers. Ensure that your Tripadvisor page strongly represents your brand and most importantly, your food. A professional, well-curated look and feel will contribute to more clicks and reviews, and potentially foot traffic.
5. Zomato
Zomato ranks #1,066 in global internet engagement, pulling in nearly 32.1 million unique visitors every month.
Previously known as Urbanspoon, it serves as one of the leading local bar and restaurant guide sites. They pull reviews from all over—critics, food bloggers and your customers. Restaurant pages on the restaurant listing site also display contact information, photos, menus, and more.
6. OpenTable
OpenTable brings in over 44 million unique monthly visitors. And those visitors are doing more than just making reservations.
Potential customers can use this platform to read up on reviews (more than 400,000 total), similar to other restaurant listing sites covered thus far. They can also earn dining rewards based on the frequency they reserve and dine out.
Your OpenTable rating can be the deciding factor in whether a customer decides to make a reservation at your restaurant.
7. Zagat
Zagat provides searchers with a centralized location for top restaurant guides, reviews, reservations and menus. They capture the attention of almost 500,000 unique visitors online, every month.
It's a great source for people looking to not only find tried and true restaurant favorites in their area, but to stay up on what's new and trendy as well.
8. The Infatuation
The Infatuation—a subsidiary of Zagat Survey, LLC—provides a similar outlet of guides and curated reviews for the younger generation of restaurant-goers, in addition to displaying restaurant review rankings.
Their restaurant reviews and guides are all written by a small group of writers and editors. They even have a chat option called "Text Rex" for real-time location-based restaurant recommendations.
9. Foursquare
Foursquare city guide, is similar to Yelp in that it's a local search-and-discovery mobile app. It allows users to see ratings and reviews for different establishments, including restaurants.
Originally a location-based check-in app, it has now shifted into helping people find recommendations for different types of businesses. With over 75 million short tips from what Foursquare calls "local experts", this is not something you should ignore!
10. Gayot
Gayot, a trusted restaurant review site, has been around for almost 50 years and has made a name for itself in the restaurant community. Though not a user-generated review site, Gayot boasts a team of restaurant critics and food and travel experts that are in charge of creating reviews for restaurants, bars, travel and more.
Named after the French food critic of the same name, Gayot is internationally recognized as a go-to source with its 20 point-based rating system.
11. Uber Eats
This one may seem out of place, but hear us out. Delivery apps are the way of the future—flexible dining has transformed the way we eat. So why not include Uber Eats, one of the biggest food delivery apps out there? After all, it has nearly 81 million users.
The beauty of this app is that by nature, it encourages quick reviews—Uber, its parent company, asks riders to rate their drivers every time they complete a ride. Similarly, Uber Eats users can rate their food in just a couple of clicks.
Even though this app isn't as involved as the others (you can't view customer photos or written reviews) it's a good place to gather reviews. Plus, for multilocation businesses, Uber Eats presents whatever is closest to the person ordering, meaning that specific locations get rated individually.
How restaurants can improve restaurant review site listings
So you want to increase your restaurant's reach on these top review websites—and of course see more good reviews. Here are a few tips and tricks:
1. Boost your online presence
We can't say it enough: a strong online presence is crucial for gaining foot traffic. Customers look increasingly to trusted online sources when it comes to choosing where to eat. You'll seem more legitimate—the more thought you put into what customers see online, the better. Food is hugely visual, and your online presence should appeal to this.
Stay active on your socials to keep people visiting. Post photos of food, launch marketing campaigns, and create a strong brand. Little actions like these can attract people to your restaurant and increase word-of-mouth recommendations.
2. Ask customers for reviews
This is a good tip for both online and offline encounters. On your socials, ask customers to leave reviews. Be transparent about it—you can explain why it would be helpful to your business. And encourage honesty so that your customers know you actually care about the experience you're providing, not just about getting positive reviews.
You can also leave a note at the table, or at the bottom of receipts, for customers when they're done eating asking them to kindly leave a review about their experience. Point them to websites like Google, Facebook or Yelp if you have a preference.
3. Respond to comments—good and bad
As we've mentioned plenty in this article, responding to comments can be a huge boon. Ensure you are following public communications best practices when responding to customers. These responses should show that you care, that you're grateful the person left a review, and that you want to continue improving the quality of your product or service.
This includes tackling customer complaints. Reach out behind the scenes after responding publicly to see how you can fix things. Your efforts will pay off—when customers see that you care about making things right, they'll often return with a revised review of your restaurant.
4. Pay attention to the at-home delivery experience
Food delivery apps are becoming more popular every year, with Statista projecting revenue from restaurant-to-consumer delivery to reach a whopping $3.8 billion this year.
That means most restaurants nowadays are opening their kitchen to customers at home. Even though it's not nearly as involved as the dine-in experience, it's important to ensure that your customers receive the same quality that they'd receive at your restaurant. The focus is solely on the food, instead of the dining experience as a whole. So don't discount your delivery customers! They can make a huge impact on your reviews.
That means paying extra attention to details, like food quality and packaging. It takes just a few clicks for users to rate restaurants in delivery apps like Uber Eats, and you want them to have positive things to say.
5. Create a web page for reviews
Using your own website as a resource for reviews is a great way to promote your business.
You can compile positive reviews from different platforms to create a testimonial page. You can also ask your most loyal customers to post reviews on the website itself. Share this page across your social media platforms so people can see what others have to say about your restaurant in one convenient place. Urge customers to write reviews so you can share them on socials.
The importance of food review sites in 2023
We live in the digital age. Now, customers don't just form an opinion when they set foot in your restaurant: it's when they search your business name for reviews, seek out photos of your food, read your menu online and more. And your reviews contribute to the choices these customers will make.
Food review sites can make a significant impact on the success of your restaurant. And as long as you provide a good experience, the good reviews will come.
When creating a brand presence for your restaurant online, it's important to not only take ownership of your various listings but to keep them consistent. You want to build a cohesive story—a story with the power to appeal to potential customers no matter where they might be searching.
Every restaurant needs a system that can operate seamlessly across all locations. With Lightspeed's POS and Payments platform, you get just that. Talk to one of our restaurant experts today.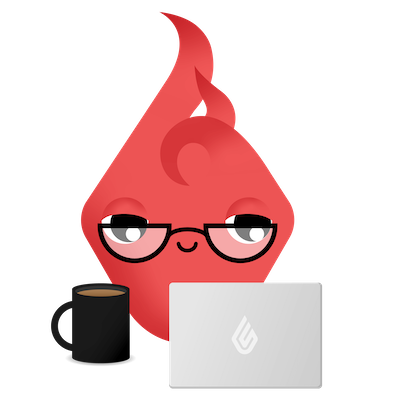 News you care about. Tips you can use.
Everything your business needs to grow, delivered straight to your inbox.