Having an effective stock control system in place is essential for running a profitable business.

Various methods exist to help you get a handle on stock counts. In this post, we explore a few and lay out some simple tips for performing more accurate and efficient stock takes.
Let's dive in!

Reinvent your business for sustained success
Business owners and operators face a whole new set of challenges. Download our free playbook and learn how to diversify sales and build a more resilient business post-pandemic.
The benefits of good stock control
Stock control isn't simply an afterthought of business management, it plays a central role in determining your businesses profit margins. Why? Because any revenue that your retail business generates starts with your inventory.

For that reason, having systems in place to make sure you don't have too much, or too little stock relative to your sales is the first step toward turning inventory into revenue.

A good stock control system will allow you to spend money more wisely, gauge what customers are buying (as well as what they're not), and use your space more efficiently—preventing overstocking on products that you can't be sure will sell.

An accurate picture of what products sell, and how quickly means you can speed up inventory turnover and make sure that you're not wasting money on inventory that doesn't move.

Last but certainly not least, having an effective stock control system helps you deliver the best possible customer service. There's nothing more damaging to a retailer's reputation for a customer to come in, request an item you've advertised online or in your shop window, only to find that it's out of stock.
Counting inventory for your business.
Without a strong stock control system in place, inventory management becomes a costly, error-prone and time consuming process. Proper care should be taken as to how to manage inventory counts.

When counting inventory, there are two methods: physical inventory and cycle counting. Let's explore the difference between the two.
What is a physical inventory count?
A physical inventory count (also known as a full inventory count) is when you count all of the products in your retail store in person.

This is typically carried out by an assigned member of staff (or team of staff depending on how much inventory there is to count) who will count the inventory levels of each item on the sales floor and in the stock room.
They then manually record inventory levels for each item either with a pen and paper or electronically using an inventory Excel spreadsheet. Physical inventory counts can be time-consuming and, as a result, most retailers only do them once a year.
What is cycle counting?

Cycle counting (also known as a partial stock take) differs from physical inventory in the sense that, instead of counting all your inventory at once, you count select portions of your inventory on an ongoing basis.

By managing inventory through cycle counting, merchants can continuously maintain accurate inventory levels without needing to work extra hours.

As a result, cycle counts are considered one of the most efficient inventory counting methods for retailers.

A cycle count should ideally be performed every three months. However, it can also be done daily, weekly or monthly. It's main benefit is that it prevents you from needing to do full inventory counts any more than you need to.

But which inventory should you count, and when? Certain methods for categorising your stock in order of importance, so you put the most time into counting the stock that brings the most revenue for your business. The most popular of these methods in the ABC Method.
What is the ABC method?
According to the Pareto principle, 80% of your outcomes should come from 20% of your inputs. When applied to inventory management, that means the majority of the effort and cost of controlling stock should be focussed on those SKUs that generate the most revenue.

But how do you determine which stock is most valuable, and therefore most worth more of your time and resources?

Using the ABC method, you can categorise stock based on in it's annual consumption value relative to the cost associated with tracking it.

This allows you to prioritise the stock that makes you the most money without wasting time and resources on stock that makes up only a small proportion of your overall revenue.

To identify these different categories, you can break your entire inventory down into categories A, B and C (hence the name).

Category A – 20% of this inventory should account for 70% of your revenue
Category B – 30% of this inventory should account for 15% of your revenue
Category C – 50% of this inventory should account for 5% of your revenue
This method leads to more efficient inventory counts and assures that inventory levels of your highest value items are consistently maintained.
Closely monitor the inventory levels of products that belong to group A with routine cycle counts. If you use Lightspeed, set reorder points and desired inventory levels for products belonging to group A.

When a particular SKU falls below your set threshold, you know it's time to submit a purchase order (PO) to your supplier, and you know what quantity you need to order to maintain your desired amount of inventory on hand.
You can apply the same procedure to inventory belonging to group B and C, but with less frequent cycle counts.
6 tips for accurate stock takes
1.Use inventory counting technology
2.Choose your inventory counters wisely
3.Schedule physical counts in advance
6.Deal with uncategorised inventory
Whether you're a cycle counter, or you like to keep it traditional with physical inventory—there are certainly tips for getting it right. We've put together a list of tips to make your stock control system as seamless and error-free as possible:
1. Use inventory counting technology
Tallying up your inventory with a paper and papers or an Excel sheet may get the job done, but it isn't without pitfalls.

Usually you'll have to enter the data you've collected into your ePOS, which requires double entry.

If you're using an ePOS with built-in inventory management tools, you can reduce the time it takes to count inventory.
With Lightspeed's Inventory Counts capability, merchants can count, reconcile and compare counts from different time periods using a barcode scanner. Count stock faster, address discrepancies and assure that the inventory levels in your ePOS system and in your store are the same.
If you're already using Lightspeed, you can visit our support page on doing inventory counts for a step-by-step walkthrough.
2. Choose your inventory counters wisely
Stock takes require consistency and attention to detail. Select a seasoned team member that you can trust to take the job seriously and prioritize accuracy.
Inventory counters should be familiar with what you sell and where products are in your store and stockroom. Inventory counting is a good task for more junior team members, who may need to learn the ropes and be relied upon for future stock takes.
If you're flying solo, third-party inventory counters may be a viable option. They can perform the store-wide counts while you tackle the more manageable cycle counts.
Keep in mind that stock-taking procedures vary from one provider to another, so it's important to consult the third-party stock taker to get a clearer understanding of their processes and price.
3. Schedule physical counts in advance
Physical counts can be time-consuming. It's therefore important to plan ahead and think about when to schedule full counts, and how often.
When and how frequently you perform a full stock take varies from one business to another. Some stores do full physical inventory counts once a year, others twice a year, while others carry them out at frequent intervals.
On his blog, Bob Phibbs, The Retail Doctor, mentions that the best times to do a full inventory count are the last weekend of January (during the post-holiday lul) or at the end of July because SKU levels are at their lowest at these times.
In any case, settle your inventory counting schedule well in advance and to notify your stocktaking team so they can make themselves available.
Whenever possible, perform physical counts after business hours. If that's not an option and you need to close your shop temporarily, let your customers know by email (MailChimp has an email builder that's simple to use) and with in-store signage.
Tell them why you're closing, when you'll re-open and that they can still shop through your online store.
If you're already using Lightspeed, you can integrate MailChimp with your POS system and send personalized emails and recurring newsletters to people subscribed to your mailing list.
4. Map out your store
To make things run a little smoother, print out a map of your shop and stockroom, noting where each product type is located.
A labeled map of your store's layout makes it easier for you to assign workers to a specific product or section. That way you stay organized and can more easily divide and conquer which inventory is counted and by who.
Bob Phibbs also suggests including "the location of every rack, display, wall and shelf," and labeling what product categories are located there.
Your labeled store layout can also serve as a handy checklist throughout the inventory counting process. Once a section is counted and any discrepancies are identified, simply mark it off as completed.
5. Label boxes and shelves
When it comes to counting inventory, staying organized is key. Stray products without a box or packaging results in avoidable discrepancies and revenue loss.
Keep your stockroom organized by labelling boxes of products that aren't visible or are hidden and store them by product type (i.e., storing jeans with other jeans). Store your products in defined areas and assure that staff categorize products accordingly, never misplacing items.
Tip: Make sure your products are where they should be before performing a physical inventory count. Walk around your stockroom and sales floor and be on the lookout for stray or misplaced products.
6. Deal with uncategorised inventory
Before you start a stock take, check your ePOS system's Uncategorised Inventory report to check for any items with no assigned category.

Well-organized inventory in your ePOS system will reduce preventable discrepancies, facilitate stock purchasing and assure the accuracy of future Inventory Count reports you may refer to.
If you're already using Lightspeed, you can address uncategorised inventory before a stock take with the Uncategorised Inventory report.
Find the right stock control system for your business
Stock control and inventory counting are processing you learn by doing. All businesses are unique, so you'll likely cycle through some different methods before landing on one that fits your specific needs.

However you do it, make sure you have the right tools to make you and your team's lives easier. Want to know Lightspeed can help? Let's talk!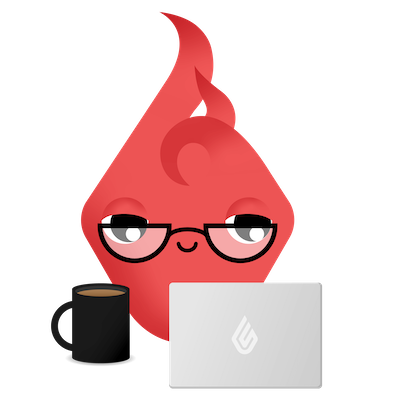 News you care about. Tips you can use.
Everything your business needs to grow, delivered straight to your inbox.