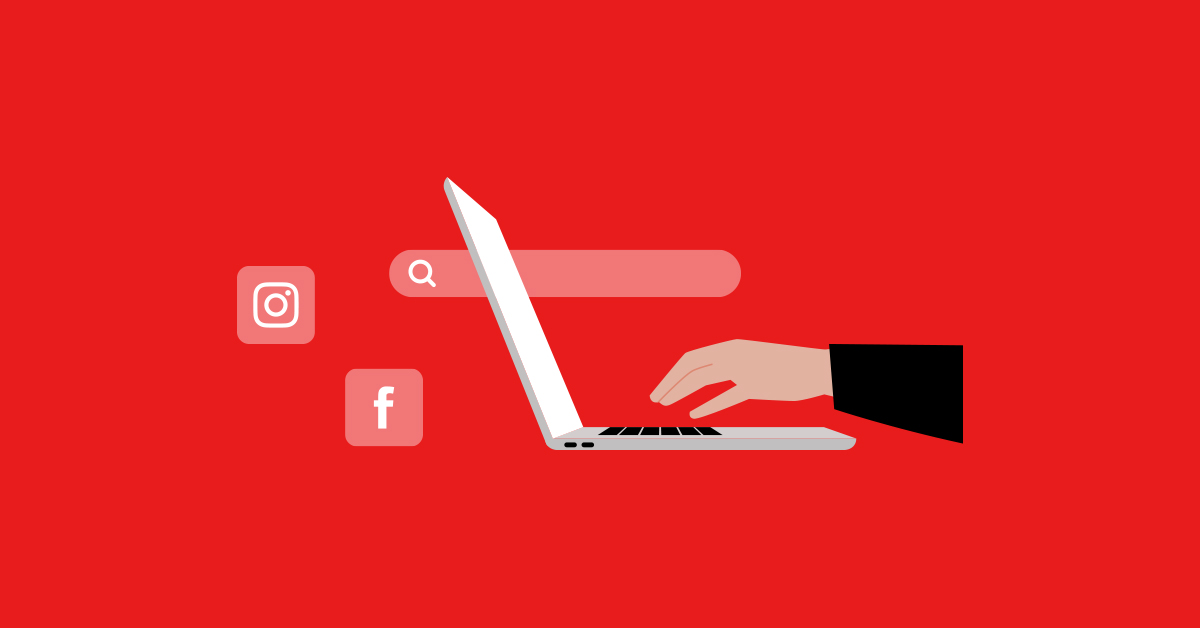 By now, you've probably realized how important social media is for your business and how it can improve customer engagement, help generate high quality content, and even drive online sales.
But there's another big reason why you should be focusing on your social media: SEO. A well-optimized social media profile will show up higher in Google search results, boosting your brand reputation. As a bonus, maintaining your profile according to SEO best practices help potential customers find you through social media.
In this post, we'll go over:
What social media SEO means

How to improve your social media SEO
Free Social Media Templates
Create eye-catching social media posts fast with these free social media templates.
What is social media SEO?
Try Googling your favorite brand, shop, or local restaurant. Chances are that one of the top results is their Facebook, Twitter, Yelp or Instagram page. These days, that's the norm. That's because Google indexes these social homepages, forever crawling them in an attempt to make your business easier to find.
This is the result of some fundamental SEO practices. When someone searches for your business, you want the top results to be pages you control—like your website.
The social part of social media comes from seeing social media as important to SEO, such as making your profiles show up high in search engine rankings. Like with SEO for your main website, you'll do this through keyword-rich content on your social pages.
This means potential customers who search for your business don't just see one link, but many. They can choose on what site they want to engage with you, and they don't see irrelevant or competitor links near the top of their search results
Social media is a search engine too
Here's the thing: social media SEO isn't just about ranking high on Google.
When customers want to find something, they often search directly for it on social media. Whether they're looking for news on Twitter, locations on Facebook or inspiration on Pinterest, social media is becoming a major source of information, which is why it's important that your brand has a strong social media presence.
Imagine that you're looking for a new pair of sneakers. You google "new shoes," and get bombarded with ads and company pages. So this time you type "new shoes Pinterest." Instantly, you're presented with links to all the inspiration you could ever imagine.
But none of these links are exactly what you're looking for, so you click the image tab. Suddenly, you're presented with the kinds of products you had in mind. It's not hard to see why the better your social content, the higher up your images are placed and the more likely that they'll be seen.
Because customers are changing the way they search for products, you need to be everywhere. By maintaining a strong social media presence and ensuring that your profiles stay up to date, you'll be in the perfect position to catch their attention.
How to improve social media SEO
So, what does social media SEO mean for you? More than anything, it means that if you want people to find your business online, your social profiles need to be optimized—both for Google and for on-site searches.
You can break building a social media strategy down into three easy steps.
For maximum exposure, it's important that you build out as many profiles as possible. Facebook and Twitter are obvious choices, but have you optimized your Yelp page? How about Instagram and Pinterest?
The more profiles you have, the better the chances of you being found. Each of these profiles should link back to your main website, which improves its overall SEO authority.
Be careful, though—every profile you create needs to be consistently updated to benefit your business. Don't set up more profiles than you can realistically handle. An abandoned profile will become less and less relevant, ultimately doing nothing for you (and maybe even giving off the wrong impression to customers).
Consider the following sites for your social media SEO:
Facebook and Instagram
You need a Facebook page if you want a business account on Instagram, as these platforms are both owned by the same company, Meta. They also have similar dominant demographics, with the 25-34 age bracket making up the biggest group of users on both sites, according to research from Sprout Social.
Facebook is a common go-to for looking up business information and communicating with a business, while Instagram falls more under the lifestyle side of things—users look for inspiring visual content.
Twitter
Twitter skews slightly younger than Instagram and Twitter, with the biggest group of users falling in the 18-29 range.
Conversations on Twitter are rapid-fire, with trending tags showing up and disappearing in a manner of hours. If you're quick, you can participate and get exposure for your business.
Some users may opt to communicate with businesses through tweets rather than over Facebook, so if you have the time, it's worth it to keep both a Twitter and a Facebook profile.
Pinterest
Of all the social media sites out there, Pinterest is one more likely to be used as a search engine instead of a place for conversation. In fact, for a social media site, it doesn't have nearly as many social aspects as compared to Twitter or Facebook. Instead, users create boards and pin inspiration to those boards from posts by other users and businesses on the site.
Because of Pinterest's unique use case, not every business will be the right fit for the site. Apparel and home goods retailers fit the site, as do golf courses and gift shops—photos of your store (or location, for golf courses) and products are likely to end up on users' boards as they plan outfits, home renovations and vacations.
Yelp
Like Pinterest, Yelp isn't as social, but it's critically important for being found by customers near you. Users use Yelp to search for top businesses in their area, and the better your profile looks, the more likely you are to convince them to try you out.
A Yelp profile might already exist for your business, even if you haven't made it yourself. You'll want to claim it if so, because that will give you control over the information within it—which is critical if you want to work on your social media SEO. Don't leave it up to customers to fill it out for you.
Craft a killer profile page
Whether you're starting up new accounts or you've had your accounts for a while, you'll want to make sure all you're accounts have an optimized user experience that really shows off your brand, in addition to being kept up to date. .
The easiest way to do this is to make sure that your profiles are set up with the correct brand name, website URL and a keyword-rich bio. Do this and you'll be on your way to landing solid social rankings.
Think about common search terms shoppers use—terms like shoe store near me, books in Montreal and the like. Can you work them into your profile in a way that feels natural?
Keep the character limits in mind for each site, and don't go overboard. SEO isn't just about writing for search algorithms; people need to feel captivated or interested in learning more based on your bio. An impactful 150 characters will do you better than a keyword-stuffed 500 characters.
Don't forget about imagery. Use a high-quality file of your logo for your icon, and upload recent photos of your location and products to get things started.
Keep your profiles updated for both Google ranking and user interest
Keeping in mind that social media SEO has two goals—to have your social profiles rank highly on Google and to have your social content show up in on-site searches—you'll need to take a two-pronged approach here.
For Google, make sure you keep the information on your profiles up to date. Write a review every three months to be sure your hours and contact information is correct. On sites that allow you to pin a post, make sure you change it regularly (and that your pinned post is informative and keyword-rich).
For users on social media, set a consistent posting schedule. To ensure maximum visibility, it's important that you post often and with relevant keywords. Social media has a short shelf life, so if your content isn't recent, it might not be considered relevant. The more targeted the keywords you use, the more likely it is that your profile will be found.
To make the most of each site's algorithm—and so to improve your chances of being found—best practices for posts are:
Facebook:

1 post a day (at most; engagement drops off if you post more than twice a day)
Instagram:

2 to 3 times a week on your feed (with a suggested further 2 stories a day in addition, though not every business keeps up with that pace—even social media experts Hootsuite only posts 2 to 3 stories a week)
Twitter:

1 to 2 tweets a day, though potentially more if your audience is responding well
Pinterest:

at least 1 new pin a week (a fresh pin—one you created yourself instead of repinning)
Yelp:

as Yelp doesn't work like the other sites, stick to posting new images when something really big is happening and responding to reviews when they come in
From SEO optimized to shoppable: close the loop
With social media SEO mastery under your belt, take a minute to consider the ultimate purpose of your social profiles.
Sure, now that they're full of the right keywords and content, they're doing their job ranking on Google and coming up in on-site searches. But it doesn't have to end at simply being discovered on a site. Social commerce is on the rise as more and more customers want to complete their shopping journeys on the sites they discovered a business on.
If you'd like to talk about how Lightspeed could help you manage social commerce, contact an expert here.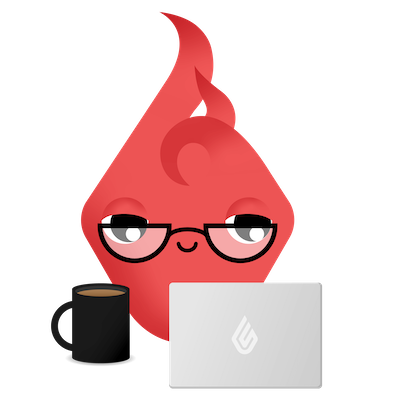 News you care about. Tips you can use.
Everything your business needs to grow, delivered straight to your inbox.