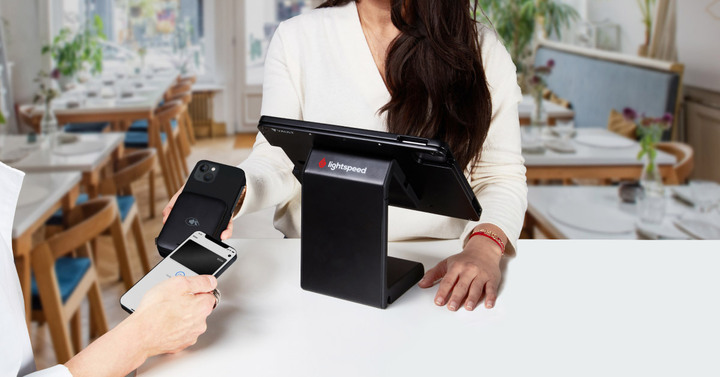 The world of payments moves quickly–there was cash, then cards, there was swipe, chip and pin, then contactless. Today, there's a dizzying amount of payment methods and restaurants need a way to accommodate guest expectations when the bill comes.
That's why it's time to get excited about Tap to Pay.
In the blog, we'll be covering:
See Lightspeed in action
Lightspeed is the unified ePOS and payments platform powering ambitious entrepreneurs in over 100 countries.
What is Tap to Pay?
With Tap to Pay on iPhone, Lightspeed Payments gives you the ability to accept payments directly on your iPhone with no additional hardware required.
Restaurateurs must be transacting on Lightspeed Payments for this feature to work.
What payments can you accept with Tap to Pay?
Tap to Pay uses existing contactless payment technology to securely accept Apple Pay, contactless credit and debit cards, and other digital wallets through a quick tap on an iPhone.
How does Tap to Pay work?
For Tap to Pay to work, restaurateurs have to go into their Lightspeed Back Office to add 'Lightspeed Payments – Tap to Pay' as a payment method.
Fully integrated with Lightspeed Restaurant (K-Series), and designed with iOS-first restaurants in mind, Tap to Pay is an easy and cost-effective way to boost your payment processing abilities without having to rethink or reorganise your operations. Simply pair it with your ePOS and start selling.
With Tap to Pay, staff can take care of the entire transaction from start to finish at the table, and, as guests can settle their bills quickly, staff can turn tables faster.
Follow these steps to process a transaction with Tap to Pay:
From the Order screen, select all items and discounts to be added to the sale.

Tap

Pay

.

Tap the Lightspeed Payments Tap to Pay payment type.




Note: On the first Tap to Pay transaction processed through Lightspeed Payments, you will be prompted to link Tap to Pay on iPhone with your Apple ID.

If tips are enabled, the display will prompt the customer to select a tip.

Tap

Pay

to prompt the customer to tap their card or contactless payment type to complete the payment.

Once the payment is successfully processed, the iPhone will show the approved payment on the display.
Benefits of Tap to Pay
Take payments from anywhere
With Lightspeed Tap to Pay, you can serve and take payments from anywhere in your restaurant, which means no more bottlenecks at the counter or the bar.
Spatial crowding around the entrance of your restaurant can be off putting for customers and can disrupt workflows, slow down service and hurt your overall efficiency. With the Tap to Pay feature, guests can pay where they are, which means:
Better guest experience

Faster, smoother workflows

More efficient table turnover

Ability to serve more guests
Let your guests pay how they want
Letting your guests pay how they want doesn't just improve the guest experience, it also improves your bottom line.
Remember the dark ages before cashless payments when what you had in your wallet was the maximum amount you could spend? You may have wanted to order another drink, or to get that dessert, but you had to stop yourself because you couldn't pay the way you wanted to.
The same is true today (even if payment methods have changed a little). Tap to Pay gives you more time to spend with your gusts, so staff can upsell, increase average checks, and get the most out of every cover.
"I won't implement technology just because it's a trend. I'll only implement it if it will improve my guest experience, and this could be different things. It could mean making sure that the waiter has enough time to upsell the correct recommendations, which will help me financially and I'll get extra sales." explained Dominique Fernandes, Head of Operations at Mildreds and Mallow.
Look smart with sleek hardware
If you're a high-volume restaurant, we know the idea of something going wrong with your payment terminals keeps you up at night. While you can never predict a broken terminal, you can plan for it. Tap to Pay doesn't call for any additional hardware, so as long as you have a working iPhone, you can take payments.
Another benefit of no additional hardware? Keeping things simpler for your staff. Within a restaurant, there's already so much to handle, from plates and menus to guest's coats, so removing the need for a payment terminal and using a modern iPhone instead not only looks sleeker, but is a smoother experience for your employees.
"My favourite feature of Lightspeed are the devices used to operate it, so the iPads that are sleek and contemporary." explained Marta Tokarz, Head of Beverage and Bar Operations at Cubitt House.
Using modern hardware is not only easier for staff, but looks professional, too.
Tap into new technology today
With Tap to Pay on iPhone, Lightspeed Payments gives you the ability to accept payments directly on your iPhone with no additional hardware required. Keen to get started? Let's talk.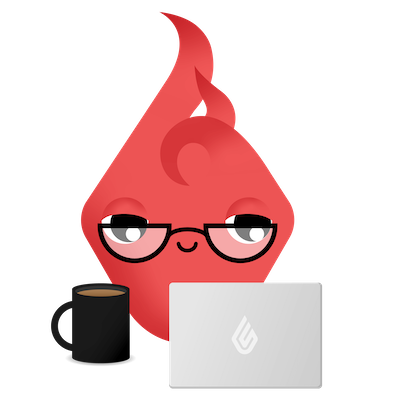 News you care about. Tips you can use.
Everything your business needs to grow, delivered straight to your inbox.