Modern technology has the power to transform the way you run your hospitality business, letting you spend less time on manual tasks, and more time with your customers.
That's why we're proud to shout about Lightspeed Restaurant (K Series)—a flexible ePOS and Payments platform for restaurants.
With Lightspeed Restaurant (K Series), you can handle everything from inventory to accounting, processing payments and growing with capital.
In this article, we'll delve into how Lightspeed Restaurant (K Series) will help your hospitality business thrive:
See Lightspeed in action
Lightspeed is the unified ePOS and payments platform powering ambitious entrepreneurs in over 100 countries.
Master table service with a mobile point of sale
Among Lightspeed Restaurant's (K Series) many features is its functionality as a mobile point of sale. That means staff can move freely between tables, sending orders to the kitchen and processing payments on the spot.
A mobile point of sale with that kind of mobility can do wonders for your table service.
When staff have to make fewer trips across the dining room floor, they gain more time and peace of mind to deliver the kind of customer service that sets your restaurant apart.
Apart from giving staff greater mobility, other features include:
Easily splitting customers' orders into courses.
Giving customers the option to order by course or by seat.
Editing orders quickly in Edit mode.
Responding to sudden changes by assigning orders to different tables or seats.
Personalising guests orders with product sequences.
Creating and managing floor plans from a single system.
Taking fast payments and splitting bills by Item, Cover or Seat.
Harness powerful tools for menu engineering

Things can change quickly in the restaurant industry. That's why it's essential to have an ePOS system for restaurants to quickly adapt menus to changing circumstances and shifting demands.

With Lightspeed Restaurant ePOS, you can quickly make menu changes without having to get a support team involved. This means that you can add and edit menus across many locations using just one system. Here's how you can make easy menu changes from Lightspeed's back office.
You'd like to access a new revenue stream and decide to implement a food delivery service into your existing business model. Great idea!

You already have a menu set up in the back office, and want to offer your in-house dining menu for delivery—but you'll need to make a few adjustments. Some of your menu items don't travel well, or can't be packed easily for delivery.
Go into Lightspeed's back office and click on the Menus section. You see a clear overview of all your existing menus. In the drop down menu, there's an option to Create a new menu.
You don't want to think up a whole new menu, and luckily that won't be necessary. Select your menu, then select the

Duplicate menu

from the drop down menu.

Now that you've duplicated your menu, you can rename it and remove the items that aren't suitable for delivery, and add any new dishes that are.
Sync your new delivery menu with Deliverect so that it can be easily added to third party delivery apps like Deliveroo and UberEATS.
Now customers can find your menu easily, and any orders made from these third party apps will be sent straight to your ePOS.
Contactless ordering with Lightspeed Order Anywhere

With Lightspeed Order Anywhere, you can successfully meet these new expectations with an advanced mobile ordering platform that lets customers access your menu from any device using a link or QR code, without even having to download an app.

Here's how it works:
It's a sunny day, and a lot of customers are looking to eat on your terrace. You're a little understaffed in front of the house, but luckily you're using Lightspeed Order Anywhere, and all your customers need to do is scan the QR code that you printed for each from the Order Anywhere back office.

Your hungry customer scans the QR code from their phones, and immediately gains access to your menu, where they can browse.
After browsing your menu and deciding what they're going to order, the customer simply adds their chosen products to their cart then taps Go to checkout to place their order.

At the checkout screen, they enter their payment details, as well as their email address to which they can receive their digital receipt. At the checkout screen, they can add tips, and pay with credit and debit card.

Now they've entered their email address and payment details, they complete their order by tapping place order.
The order has been sent to your kitchen, just like it would with any other type of order, except your customer has experienced a digital and totally contactless ordering process.
The only part your servers has to play in all this is bringing the customer their food or drinks once it's been prepared. With less tables to attend to, they can focus on fulfilling customer personal requests and bring that irreplaceable human touch to service.
Off-premise ordering with Lightspeed Order Anywhere
But wait, that's not all. Lightspeed Order Anywhere also facilitates takeaway, allowing guests to order straight from your website, cutting out third-party middlemen and saving you the commission fees.

Here's how Order Anywhere works for off-premise ordering.
A customer is sitting in a local park with friends, and decides that they'd like to order some food from you.

They go to your website, where they see a redirect link on your landing page.
Now they have access to your menu, and can select items directly from your menu, just like they would with dining in.
When it comes to checkout, the customer has two options for how they'd like to receive their order. They can either select an option for pick-up as soon as possible or place an order at a later date. From Lightspeed Order Anywhere, they're able to select specific days and times to collect their orders.
And just like that, you can easily set up your takeaway service, and take advantage of a new revenue stream with Lightspeed Order Anywhere.
Speed up service with Lightspeed Payments

With Lightspeed Payments embedded into your ePOS, you can speed up service and improve the guest experience.
Lightspeed Payments lets you handle high volumes with no monthly transaction limit, and you can stay on top of bookkeeping with in-depth accounting tools.
Here are more of the benefits of Lightspeed Payments Pay at Table:
Settle payments fast:

select any table number among all open tables.

Instantly sync payment status:

get real-time communication between your terminal and ePOS.

Simple bill-splitting:

split bills among groups and let customers pay at different times.

Save your staff time:

collect tabs and pre-authorise payments at the bar.
Lightspeed customer Mildreds and Mallow reap the rewards of Lightspeed Payments as it helps them prioritise the guest experience. "We've implemented Lightspeed Payments and that's really helped give waiters an extra 2 minutes with every single guest." Said Dominique Fernandes, Head of Operations at Mildreds and Mallow.
For another Lightspeed customer, Silo, Lightspeed Payments has improved service. "Lightspeed Payments has just sped up service so much, and made it so much easier. Less mistakes, less chance of fraud, less possibilities of things going wrong because it's speaking directly to the ePOS." said Tim Dennis, General Manager, Silo.
Make smarter decisions with Lightspeed Advanced Insights
The power of Lightspeed Payments doesn't end there. When you transact on Lightspeed Payments you ave access to Advanced Insights, a product that turns data into actionable steps that help you grow revenue.
Bring all your consumption, payment, staff and sales data together in one place to make smarter decisions.
With Lightspeed Advanced Insights you can:
Get a detailed breakdown of your menu performance and feature your best dishes more prominently.
Access server reports to identify top-performers and uncover coaching opportunities.
Track how often customers are coming back, how much they spend and which menu items they order most.
Grow your restaurant with Lightspeed Capital
So your restaurant is thriving and you're ready to expand. Introducing Lightspeed Capital, the flexible funding that lets you grow your restaurant, maintain cash flow and finance new projects. Unlike traditional loans, Lightspeed Capital lets you use your cash advance on your own schedule for any business expense, and pay it back as you go, only when you make sales.
Lightspeed customer Dabangg Group uses Lightspeed Capital to fuel their growth by investing in modern hardware.
"When it comes to opening a restaurant, there are a lot of overhead costs and capital assets we need to inject into the new sites. So, when Lightspeed Capital came in, that helped us maintain the infrastructure and invest in new systems." said Joju Shibu, Purchasing Manager at Dabangg Group.
"Lightspeed Capital is optimised for the needs of the customers. Lightspeed has a better awareness of the requirements of the hospitality industry compared to other lenders, and caters to our needs." Joju added.
Future proof your business with Lightspeed Restaurant (K Series)

Lightspeed Restaurant lets you turn tables faster, help boost revenue and grow with powerful insights. Want to find out more? Let's talk.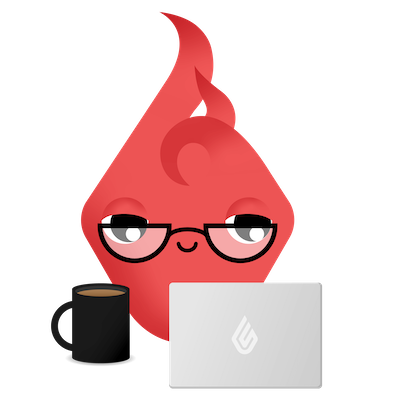 News you care about. Tips you can use.
Everything your business needs to grow, delivered straight to your inbox.