Have you ever wondered which menu items make you the most money, and which items you end up wasting stock on? Or, are you trying to plan for the future, but don't have the data you need to make informed decisions? Introducing Lightspeed Advanced Insights.
Lightspeed Advanced Insights uses the data harnessed from Lightspeed Payments–plus staff and sales data sourced from the Lightspeed back office–to create accurate, real-time reports. And, to reassure both you and your customers, Lightspeed Advanced Insights is fully GDPR-compliant and free of charge for everyone using Lightspeed Payments.
The data is formatted into easily digestible graphs and reports that let you visualise all sales by month, week, day or hour. You can also spot your busiest time of the day and week, and discover your best and worst selling menu items.
In this blog we'll be exploring how Lightspeed Advanced Insights can help your restaurant:
See Lightspeed in action
Lightspeed is the unified ePOS and payments platform powering ambitious entrepreneurs in over 100 countries.
Increase revenue
Increasing revenue is something every restaurateur wants to achieve, but knowing how to do it isn't that easy. That's where Lightspeed Advanced Insights comes into play. With Lightspeed Advanced Insights, you get a detailed breakdown of your menu performance, letting you feature your best dishes more prominently, and in turn, increase revenue.
As well as making choices about the menu, Lightspeed Advanced Insights shows when your restaurant is busiest, so you can schedule the right amount of staff accordingly, and not waste money on scheduling staff when your restaurant is quiet.
This is vital considering the current staffing crisis in the UK. According to our State of the UK Hospitality Industry report, 34% of UK businesses say they have 'struggled to retain staff'.
Understand customer preferences
Within the hospitality industry, customers are key, and gaining their loyalty is vital to your restaurant's success.
As well as data collected from the ePOS, Advanced Insights relies on Lightspeed Payments data. For each credit card transaction, a unique identifier is created so it cannot be traced back to the customer in order to preserve the individual's anonymity.
A distinct 'guest profile' is generated for each specific identifier, and transactions associated with that profile are collected.
This data is used to power the Guestbook and Magic Menu Quadrant functions of Advanced Insights.
Here are two scenarios of Advanced Insights in action:
A customer comes to your bar to try your new summer cocktail menu. They choose a Moscow Mule. They pay for the drink with their card when you deliver the drink to the table.

The customer finishes the Moscow Mule and they would like another drink, but the Moscow Mule wasn't to their taste, so they order a Manhattan instead. They like the Manhattan and pay for it with the same card.

The next day, they decide to return to the bar and order another Manhattan. Again, they pay with their card.
This data is logged in Advanced Insights in a few ways:
Guest profile (individual):
This guest profile will now show that Manhattan cocktails are the preference for that customer.
Magic Menu Quadrant (collective):
The Moscow Mule shows that 0 customers that have ordered it return and reorder the same drink, giving it a 0% retention rate and sending it to the left of the quadrant with a lower retention rate.

The Manhattan shows that 1 customer ordered it, and returned to order it again, giving it a 100% retention rate and sending it to the right of the quadrant with a higher retention rate.
As more data comes in, and more sales are made, these numbers and trends continue.
Plan for the future
Lightspeed Advanced Insights takes the guesswork out of decision-making. As all restaurateurs know, data is vital to forward-planning, whether that's working out which dishes to cut from the menu, or which specials to keep serving. Below are three of the ways Lightspeed Advanced Insights lets you spot trends and make smart decisions about the future:
1. Hourly sales heat maps
Hourly sales heat maps let you identify your busiest time of day and week, so you can schedule the right amount of staff and understand what type of promotions you should be running to drive more revenue.
2. Magic menu quadrant
See your menu in a different light with the data showing which items are purchased often but not again, and which are barely chosen but drive more repeat business.
3. Item popularity and item scorecard
Discover your best and least selling items on your menu over a period of time as well as the best time of the day or week to sell them. Easily understand the discrepancy between item cost and price in order to calculate more profitable menus.
Improve staff performance
The success of your restaurant is so often dependent on your staff. It's important to reward and acknowledge your top-performing employees, but also to identify opportunities for improvement for staff who aren't achieving such great results.
Lightspeed Advanced Insights gives you access to server reports that let you understand what makes your top performers so successful and where improvements can be made, plus opportunities for coaching.
How Lightspeed Advanced Insights can help your restaurant thrive
Lightspeed Advanced Insights gives you the information you need to make data-led decisions about your business, from which menu items to cut to which staff are top-performers. Interested in learning more? Let's talk.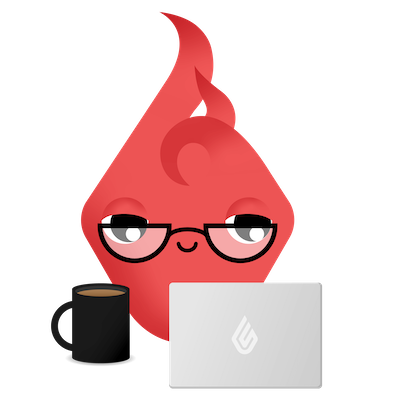 News you care about. Tips you can use.
Everything your business needs to grow, delivered straight to your inbox.