Wondering how to boost restaurant sales and elevate your business to new heights?

With a quality offering and professional customer service, you're already well on your way. But there are extra strategies you can deploy to grow sales.

Here we explore a few—let's dive in!
Use data to optimise your menu
You can't know which menu items draw the most profit if you don't know who's buying what, and when.

Without sales data on your menu items, you're basically stabbing in the dark when it comes to menu engineering.

Calling data on specific menu items is integral to a successful restaurant sales strategy. The right restaurant point of sale will make that easy for you.

Comparing a menu item's revenue with its food cost shows you whether an item is growing or shrinking your profit margins.

This level of insight helps increase restaurant sales and protect the financial health of your business in the long run.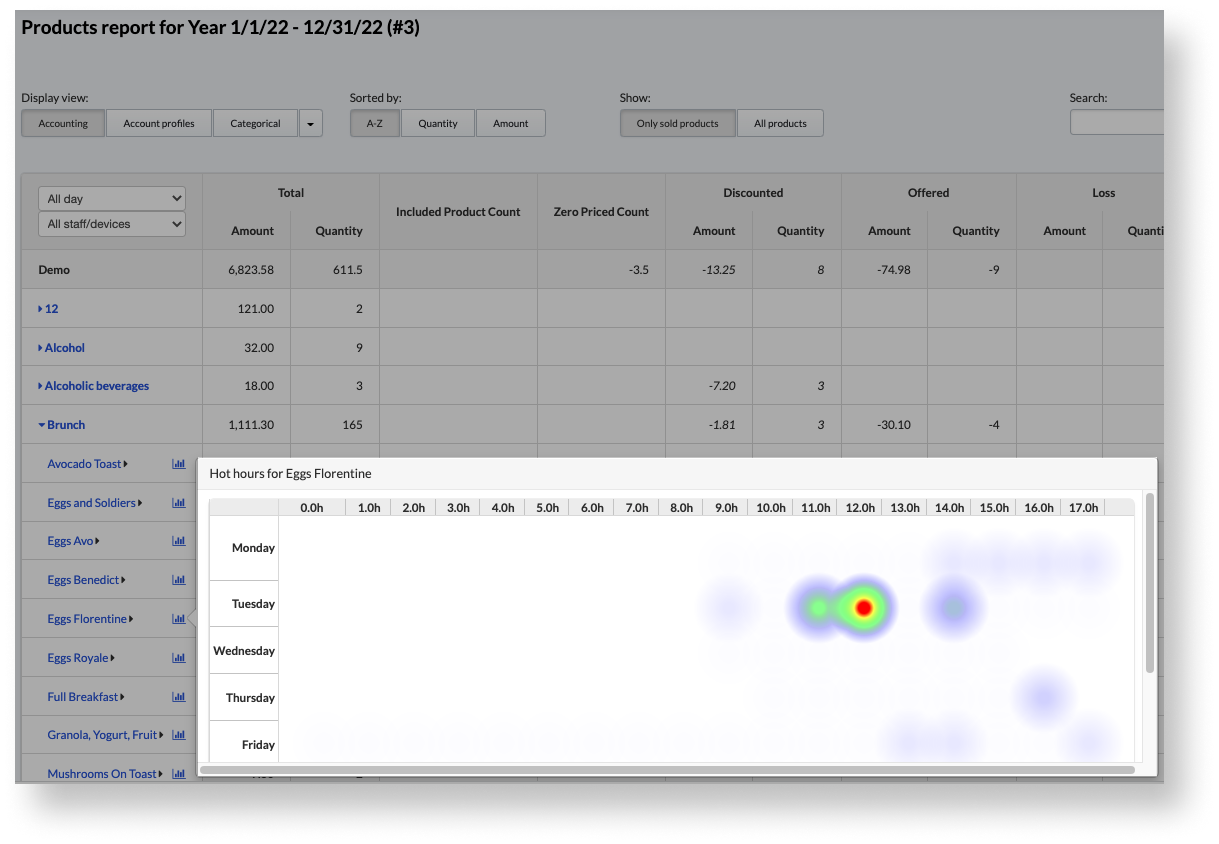 Tip: with Lightspeed Restaurant, you get a clear breakdown of sales by individual items and display a view of products sold. You can also track discounts, returns and food costs. Using these product reports, you can assess your most popular products, when they sell best and which items have the best cost of goods sold.
See Lightspeed in action
Watch our webinar, and discover how Lightspeed can drive your business forward.
Get on social media
Awareness leads to sales. There are a few steps in between, but that's the basic gist of it.

So if you're looking to increase restaurant sales, social media is your bread and butter.

Why? Because social media creates awareness around your business.

So how can you best use social media to grow awareness and ultimately restaurant sales?

Here are some ideas.
Run a contest to boost engagement and gain followers
Instagram is the platform where restaurants see the most engagement, so try running a contest there to boost your reach.

The Instagram algorithm loves it when people share, comment on and like your photo, and contests give your followers a reason to do just that.
In addition to gaining a following, an Instagram contest is a low-budget method to get the word out, whether you are trying to drive more people to your online ordering page or announce the opening of a new location.
To run a successful Instagram contest, keep the rules simple and clear. The most common criteria for entering are:

Like the contest photo and follow your account

Tag friends in the comments. You can offer people a higher chance of winning if they tag multiple people, but let them note that tags should be left in separate comments (this boosts your post up in the algorithm).

Offer an even higher chance of winning if folks share your post in their story and tag your account for visibility
Re-share user-generated restaurant social media content
Don't underestimate your customers. A little digging can reveal beautiful photos they take and stories shared on social media.

With their permission, simply ask via a comment if they would allow you to share, retweet or repost their content from your page.
Here are a few places to look for user-generated content:

Look up your location on Instagram to find photos taken at your restaurant



Conduct a hashtag search with your restaurant name


Conduct a Facebook or Twitter search with the name of your restaurant to see if people mentioned it without using a hashtag




If you have accounts on Facebook, Twitter and Instagram check out the photos and posts you've been tagged in




Ask! Post signage in-store enticing guests to post on social media, offering a discount or free item in return.
Post as often as possible
You don't have to post every day, but you should be posting consistently to keep your restaurant's name top of mind with guests and potential customers.

At least three times a week is a good starting point when getting started with restaurant social media marketing.

It can be difficult to come up with content on a regular basis, especially on a visual medium like Instagram, but the key is not to overthink it too much.

Here are some ideas for when you're having a creative block:

Remind guests about gift cards and merchandise you have for sale, especially around major holidays

Snap a picture of the day's specials for guests looking to try something new

Show a glimpse of the behind-the-scenes action in the kitchen, while shopping for ingredients at the farmer's market or setting up for an event

Feature a staff member each week. Have them talk about their favourite dish, what college they go to if they're a student, a fun fact about themselves or something else to showcase their unique personality

Promote community activities. Show your community support for local events by helping to boost their attendance.
Optimise your online presence

According to SEO Tribunal, 97% of users learn more about local businesses online than anywhere else.

That should be enough to convince you that without at least a barebones restaurant SEO strategy, you're missing out on some serious restaurant sales.
Update your listing on Google My Business
The more information about your restaurant that's online, the better your chances of ranking in Google searches. Think opening times, prices, menus and customer reviews.
Adding this information to a directory like Google My Business is essential for appearing in local 'near me' searches.

Google My Business consolidates data into a short, digestible snapshot that guides a user's decision to dine with you.
We use several criteria when searching for a place to eat. It may be location, proximity, restaurant type, brand, cuisine or any combination of the above.

It's therefore important to ensure your online listings are optimised for these criteria. Do so by adding the correct data to online directories.
Some directories that you should definitely have your restaurant listed on include:

Tip: Google uses other online directories to grab data about your restaurant. The more reliable and complete that data is, the higher you'll rank. If you show different information across directories, Google will rank you lower.
Do some keyword research
Keywords can tell you a lot about what your customers want, and where they are in their journey to find it.
Think of users landing on your page as passing through a funnel. As they move down that funnel, the more likely they are to click on your web page, place an order or make a reservation.
At the top of the funnel are the users who have some idea of what they're looking for, but haven't quite gotten into the specifics yet.

These users use high intent broad restaurant terms, like "places to eat in Paddington" or "restaurants in west London".

Next is the middle of the funnel, where users have a slightly better idea of what they're looking for and use niche keywords: terms specific to what your restaurant offers.

For example, if you're a Mexican restaurant in Salford you'd want to rank for niche keywords like 'burrito manchester' or 'tacos near me'.

Finally, at the bottom of the funnel are the users who already know your restaurant, either through a previous visit or a recommendation. They will use branded keywords, and terms that have your restaurant's name in them.

How to use keywords on your website
Populating your restaurant website with these keywords will help you appear high up in relevant searches at different points in the customer journey. Include the relevant keywords in the following places:
The H1 headline of a page: The title that readers see at the top of a page

The meta title: The page title that shows up in results on search engines like Google

The meta description: The description that shows up under a page's title in search engine results

The URL of the page: The keyword ahouls go at the end, like this: https://www.yourrestaurant.com/the-keyword



Tip: when adding keywords to your restaurant's website, be careful not to overdo it. Keyword stuffing is red flag for Google and will get your website ranked down.
Manage online reviews
It's hard for guests to know the quality of your restaurant without hearing it from someone other than yourself.

So the role of reviews in determining restaurant sales is pretty straightforward: a user reads a good one and is more likely to visit your restaurant. They read a bad one and they'll likely be put off.

You should therefore showcase good reviews where you can and make sure customer know how to leave them.
Reviews provide social proof of the quality of your restaurant and signal to search engines how customers rate your business. For example, Google uses reviews from its own platform, combined with those from other local review sites, to determine a rating for your restaurant.

Encourage positive reviews on Google and other review websites so that the search engine has a lot of content to work with when determining your rating.

There is, of course, the other side of the coin—bad reviews. But how you respond to bad reviews could win back customers, save your restaurant's reputation and increase restaurant sales.


Tip: Many restaurant owners find it difficult to read critiques of their business. But remember, a bad restaurant review is rarely an attack on you as a person. If they affect you too negatively, try to delegate responses to someone more objective who can relay the feedback in a constructive way.
Set up a webshop
Merchandise can help connect your fans and customers to your restaurant brand while opening up a new revenue stream.
It can also help grow your audience, identify true fans and brand ambassadors, and create ample opportunity for free promotion and word-of-mouth marketing.
If you already have an enthusiastic fan base, then you're just about ready to make and sell your own merch. When setting out a merchandising strategy, you can break the process down into three steps:
Identify—who are your customers, and how can merchandise appeal to them?

Design—what should your merchandise be and how should it look?
Promote—how will you make sure your merch gets seen and bought?

Let's explore some examples of businesses who've opened a webshop to supplement their restaurant sales.
T-Shirts
During the lockdowns of 2020 and 2021, many restaurants used t-shirt sales to pay rent, utilities and suppliers while their normal operations temporarily ceased.

Whereas people used to buy t-shirts of the bands they liked, it's become more of a trend in recent years to sport the logo of your favourite restaurant, cafe or pub.
For example, London's Crosstown Doughnuts sell merch so loyal customers can showcase their name across the UK.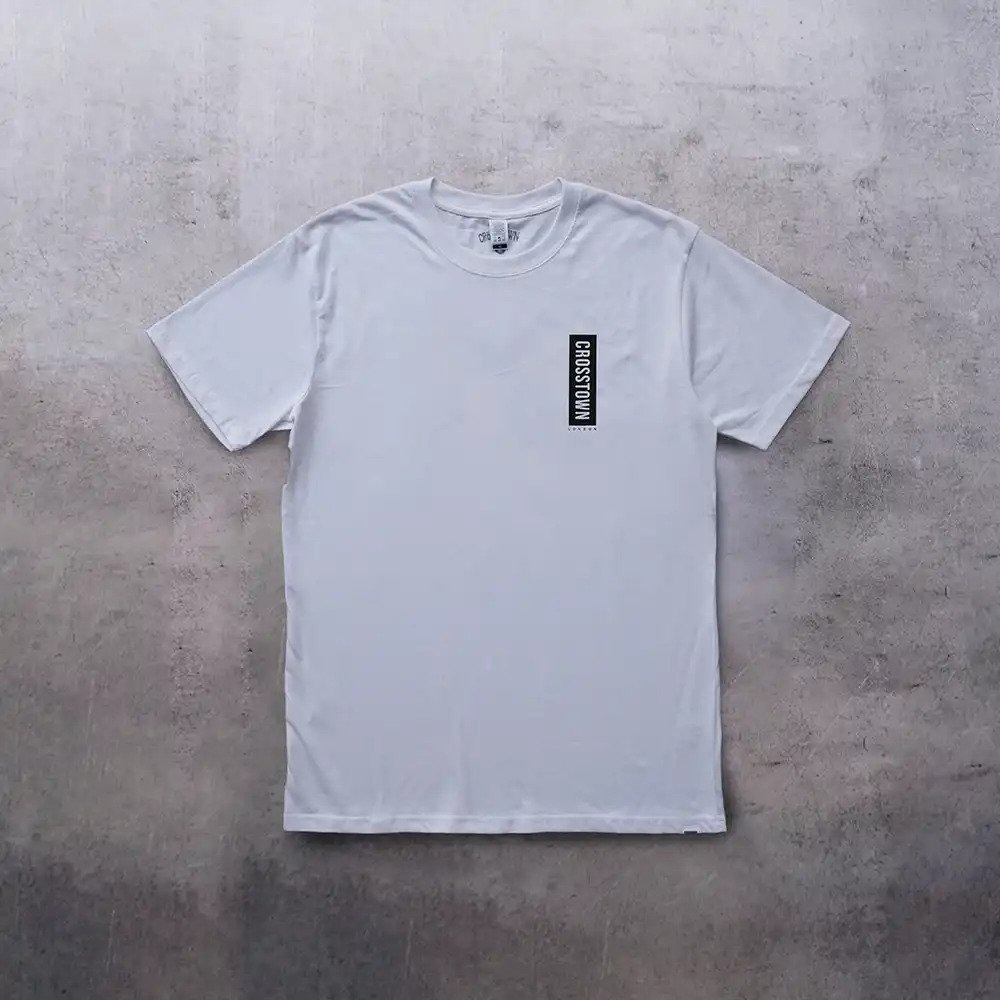 Tote Bags
Tote bags are another popular go-to for restaurants looking to expand their revenue streams.
Restaurants use them to spread brand awareness, encouraging fans to wear their logo loud and clear.
Here's a shining example from Lightspeed customer Quality Chop House.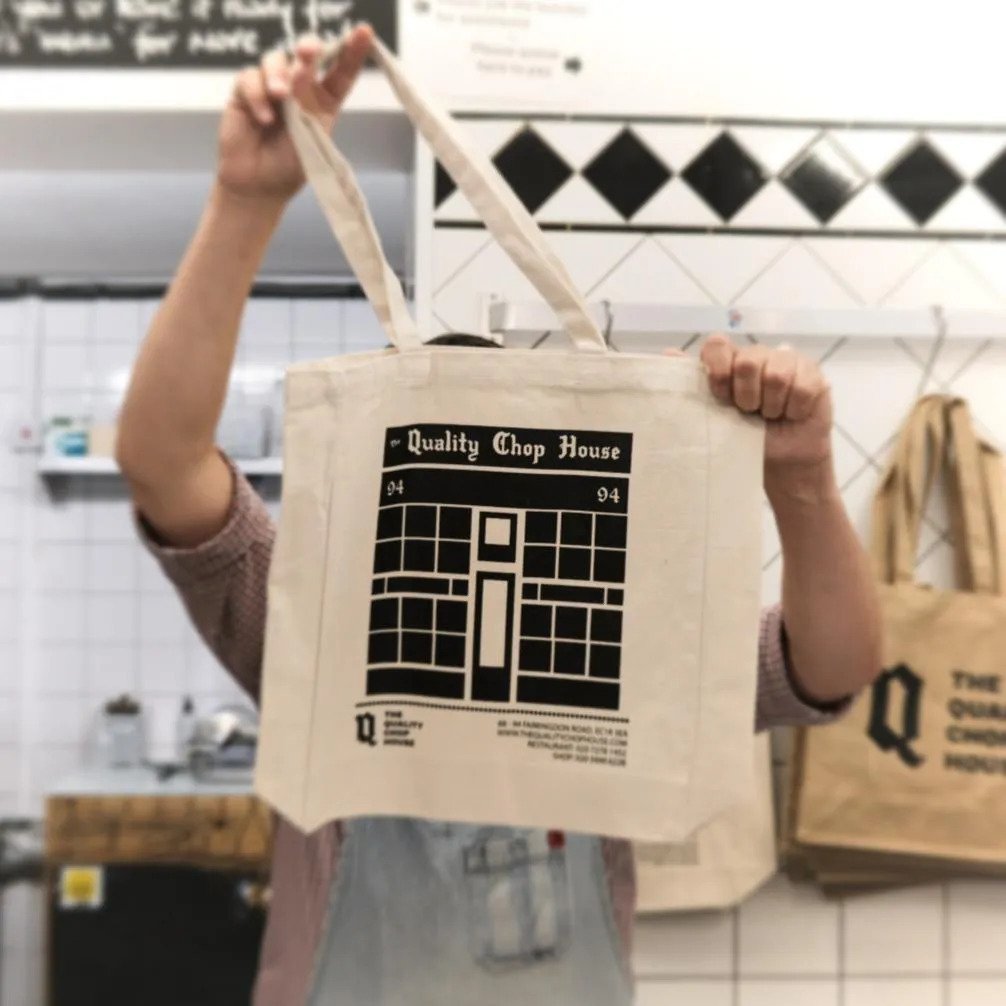 Reusable mugs
Reusable mugs allow cafes to encourage repeat business as well as have their logos seen wherever their customer goes with it.
It's also a great way to promote sustainability and cut down the use of single-use coffee cups among customers
Here's an example from coffee roaster and Lightspeed customer Campbell and Syme.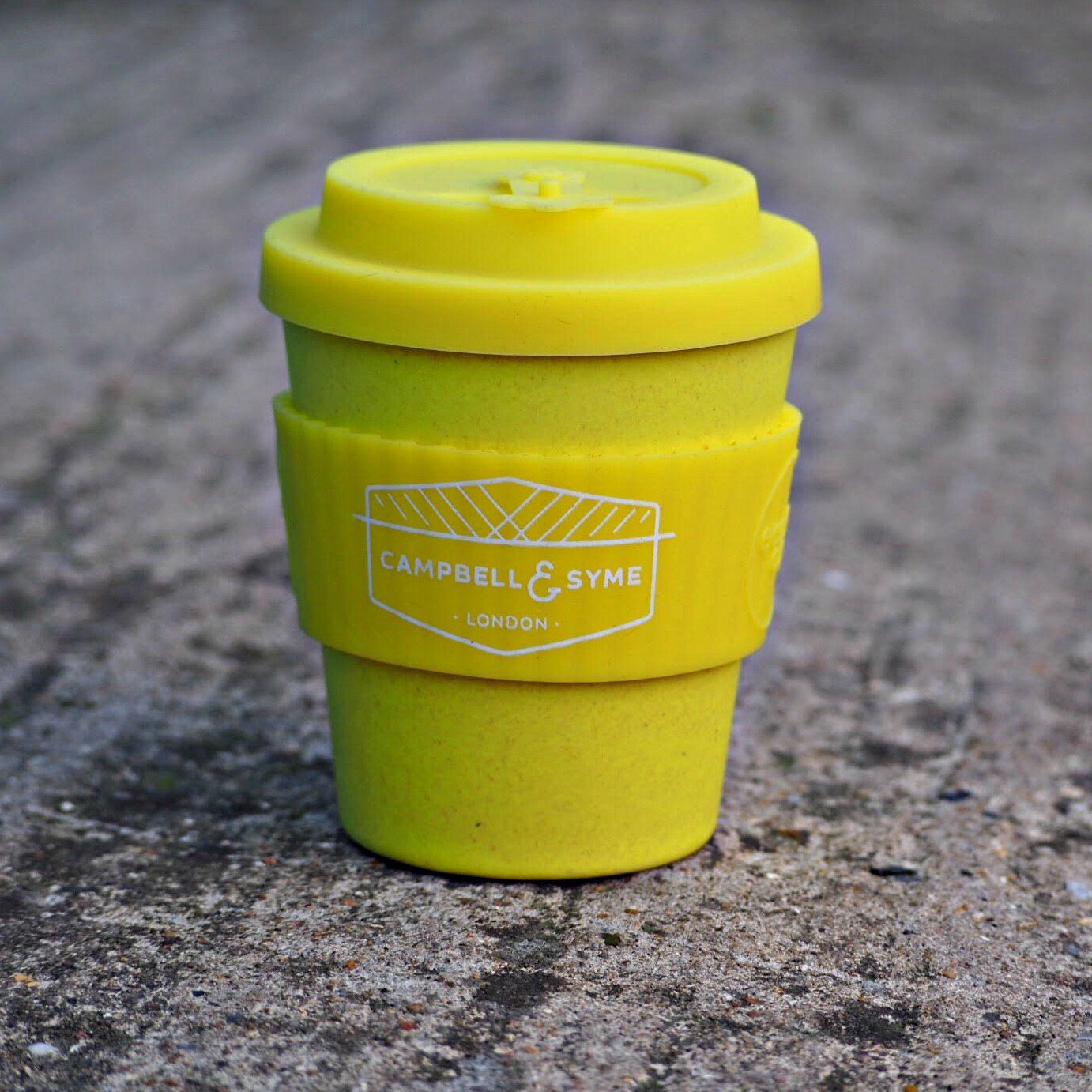 Streamline customer service
A good customer experience is a key determiner of future restaurant sales. Consider how else technology can smooth out restaurant customer service and even increase your average basket size while you're at it.
For example, mobile order and pay technology lets guests order from your menu by simply scanning a QR code.
Guests select items from your menu, and pay right from their phone, without a waiter even having to get involved. Their orders then get sent to the kitchen. With ordering made that easy, they'd simply have to buy more from you.
With a platform like Lightspeed Order Anywhere, you can integrate payments software into the platform for faster customer checkout, and let guests create their own profiles with saved payment preferences for more personalised service.
Benefits of Lightspeed Order Anywhere for restaurants
Customers can order and pay from their tables. This lightens your waitstaff's workload, freeing them up to attend to finer points of the customer experience.

There's no need for guests to attract a waiter's attention to add to or modify their orders, making service quicker and more fluid.

Restaurant and bars can offer their own click-and-collect service without having to pay third-party fees.

Forecast labour and inventory needs with reports on past, present and future orders.

Eliminate crowds and queues at the bar or counter area, making service run smoother.

Easy ordering could result in a larger ticket size.

Menu changes can be quickly and easily from the Order Anywhere backend and will be reflected on the customer-facing app within minutes.

Integrate

Lightspeed Payments

to unify orders and payments, enjoy competitive transaction fees and consolidate transaction data.

Guests can create their own profile with contact information and preferred payments methods for faster checkout and more personalised service.
Your customers may be reluctant to come to you, but that doesn't mean you can't go to them. Delivery has taken on whole new importance in recent years, and with it more and more businesses are adopting a ghost kitchen (or dark kitchen) business model.
Ghost kitchens produce dishes intended exclusively for home delivery. They promote delivery-only menus on platforms like UberEats and Deliveroo either under their existing brand or under a separate 'virtual brand'.

The obvious benefit is that you can keep your kitchen operational, your staff at work and your brand presence alive even in times when welcoming your guests in your dining room is risky.
The first thing to consider when opening a ghost kitchen is building a menu of in-demand dishes that are suited for home delivery. If you're selling via a delivery platform, commission fees usually translate into higher prices for customers, so it's important to ensure they're getting what they pay for.

You can use your existing kitchen as a temporary ghost kitchen or, if you're thinking long term, you can offload your ghost kitchen concept to a different site. If so, consider the extra costs associated with this move.

Tip: with a cloud-based ePOS like Lightspeed Restaurant, you can quickly upload new menus, link them with your inventory management system, and sync them with major food delivery apps like UberEats and Deliveroo.

Increase restaurant sales with Lightspeed
Powering the businesses that are the backbone of the global economy, Lightspeed's one-stop commerce platform helps merchants innovate to simplify, scale and provide exceptional customer experiences. Our cloud commerce solution transforms and unifies online and physical operations, multichannel sales, expansion to new locations, global payments, financial solutions and connection to supplier networks.
Founded in Montréal, Canada in 2005, Lightspeed is dual-listed on the New York Stock Exchange and Toronto Stock Exchange (NYSE: LSPD) (TSX: LSPD). With teams across North America, Europe and Asia Pacific, the company serves retail, hospitality and golf businesses in over 100 countries.
For more information, please visit: lightspeedhq.co.uk
On social media: LinkedIn, Facebook, Instagram, YouTube, and Twitter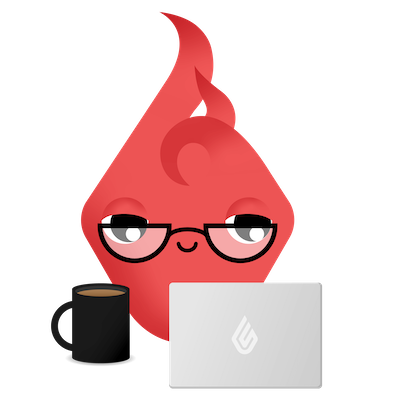 News you care about. Tips you can use.
Everything your business needs to grow, delivered straight to your inbox.