Boosting restaurant sales is a key objective for every hospitality business, but how can you elevate your restaurant and get it to grow year on year?
With a quality offering and professional customer service, you're already well on your way. But, there are extra strategies you can take on board that'll have your restaurant sales soaring.
Let's dive into the topics we'll be covering in this blog:
Get an insight into the global hospitality industry
8,000+ hospitality operators and guests share how operations and consumer preferences have shifted in the past year.
How to use data to optimise your menu

Without sales data on your menu items, you're guessing when it comes to menu engineering.
Collecting data on specific menu items is integral to a successful restaurant sales strategy. The right electronic point of sale will make that easy for you.
Comparing a menu item's revenue with its food cost shows you whether an item is growing or shrinking your profit margins.
This level of insight helps increase restaurant sales and protects the financial health of your business in the long run.
The importance of a strong social media presence

Awareness leads to sales. There are a few steps in between, but that's the basic gist of it. So, if you're looking to increase restaurant sales, social media is your bread and butter.

Why? Because social media creates awareness around your business. You can explore some of the best ways to grow brand awareness and increase restaurant sales via social media below.

Re-share user-generated restaurant social media content
Don't underestimate the power your customers have. A little digging can reveal beautiful photos they take and stories they share on social media. The data tells a similar story, as 79% of people say UGC highly impacts their purchasing decisions.
Take a look at your tagged content and browse through photos, videos, and stories your customers have shared on social media. With their permission (via a comment or direct message), you can share their content onto your own page.
Here are a few places to look for user-generated content:
Look up your location on Instagram to find photos taken at your restaurant.

Conduct a hashtag search with your restaurant name.

Conduct a Facebook or Twitter search with the name of your restaurant to see if people mentioned it without using a hashtag.

If you have accounts on Facebook, Twitter and Instagram, check out the photos and posts you've been tagged in.
Post as often as possible
You don't have to post every day, but you should be posting consistently to keep your restaurant's name top of mind with guests and potential customers. At least three times a week is a good starting point when beginning with restaurant social media marketing.
It can be difficult to come up with content on a regular basis, especially on a visual medium like Instagram, but the key is not to overthink it too much. Here are some ideas for when you're having a creative block:
Snap a picture of the day's specials for guests looking to try something new.

Share a photo of the daily changing menu. This builds excitement for customers that have booked a table, and also encourages people to book a table.

Show a glimpse of the behind the scenes action in the kitchen, while shopping for ingredients at the farmers' market, or setting up for an event.
Turn your hand to video
If you're keen to build your brand on social media – in particular Instagram – it's time to give reels a go. In August 2021, Instagram for Business reported that 91% of recently surveyed active Instagram users say they watch videos on Instagram at least once a week.
Producing video content might seem intimidating, but your approach can be as relaxed as you like. In fact, the more informal, low-fi reels perform much better than highly stylised videos.
Reels are a chance to give users a greater understanding of your brand, whether that's showing them how certain dishes are made, or telling employee stories. As well as building a connection with customers, video does, in fact, drive sales.
87% of marketers feel that video has a direct, positive impact on sales. So, make sure you're utilising video content as part of your social media marketing strategy.
Optimising your online presence

Let's start with the statistics: 97% of users learn more about local businesses online than anywhere else.
That should be enough to convince you that without at least a barebones restaurant SEO strategy, you're missing out on some serious restaurant sales.
Update your listing on Google My Business
The more information about your restaurant that's online, the better your chances of ranking in Google searches. Think opening times, prices, menus and customer reviews.
Adding this information to a directory like Google My Business is essential for appearing in local 'near me' searches.

Google My Business consolidates data into a short, digestible snapshot that guides a user's decision to dine with you.
Customers use several criteria when searching for a place to eat. These include location, proximity, restaurant type, cuisine, or any combination of the above.
It's important to ensure your online listings are optimised for these criteria. Do so by adding the correct data to online directories.
Some directories that you should definitely have your restaurant listed on include:
Do some keyword research
Keywords can tell you a lot about what your customers want, and where they are in their journey to find it – they might be searching for general keywords such as 'best burger restaurant in London restaurants', or they might be searching your restaurant name directly, for example, 'Fat Hippo'.
Think of users landing on your page as passing through a funnel. As they move down that funnel, the more likely they are to click on your web page, place an order or make a reservation.
At the top of the funnel are the users who have some idea of what they're looking for, but haven't quite gotten into the specifics yet.
These users use broad restaurant terms with high intent, such as "places to eat in Paddington" or "restaurants in west London".
Next is the middle of the funnel, where users have a slightly better idea of what they're looking for and use niche keywords: terms specific to what your restaurant offers. For example, if you're a Mexican restaurant in Salford, you'd want to rank for niche keywords like 'burrito Manchester' or 'tacos near me'.
Finally, at the bottom of the funnel are the users who already know your restaurant, either through a previous visit or a recommendation. They will use branded keywords, and terms that have your restaurant's name in them.
How to use keywords on your website
Populating your restaurant website with these keywords will help you appear high up in relevant searches at different points in the customer journey. Include the relevant keywords in the following places:
The H1 headline of a page: The title that readers see at the top of a page.

The meta title: The page title that shows up in results on search engines like Google.

The meta description: The description that shows up under a page's title in search engine results.

The URL of the page: The keyword should go at the end, like this: https://www.yourrestaurant.com/the-keyword.
Managing online reviews
It's hard for guests to know the quality of your restaurant without hearing it from someone other than yourself.

So, the role of reviews in determining restaurant sales is pretty straightforward: a user reads a good one and is more likely to visit your restaurant. They read a bad one and they'll likely be put off.

You should therefore showcase good reviews where you can, and make sure customers know how to leave reviews themselves.
Reviews provide social proof of the quality of your restaurant and signal to search engines how customers rate your business. For example, Google uses reviews from its own platform, combined with those from other local review sites, to determine a rating for your restaurant.

Encourage positive reviews on Google and other review websites so that the search engine has a lot of content to work with when determining your rating.

There is, of course, the other side of the coin – bad reviews. But, how you respond to bad reviews could win back customers, save your restaurant's reputation and increase restaurant sales.
Consider a retail offering
The more you offer your customers, the more opportunities you have to increase your sales. One key trend that's on the rise is restaurants becoming retailers. Examples of this include restaurants setting up a deli within the existing space, where customers can shop for the likes of homemade kombucha, sourdough and bottles of wine.
​​This retail side hustle offers another revenue stream, as well as giving the customer more reasons to visit.
A great example of this restaurant meets retail offering is Lightspeed customer, Little Duck The Picklery. Customers can pop by for a feast of potato agnolotti and buttermilk panna cotta, then pick up ferments and drinking vinegars to enjoy at home.
Streamline customer service
A good customer experience is a key determiner of future restaurant sales. Consider how else technology can smooth out restaurant customer service and even increase your average basket size while you're at it.
For example, mobile order and pay technology lets guests order from your menu by simply scanning a QR code.
Guests select items from your menu, and pay right from their phone, without staff having to get involved with their orders then getting sent straight to the kitchen.
With a platform like Lightspeed Order Anywhere, you can embed payments software into the platform for faster customer checkout, and let guests create their own profiles with saved payment preferences for more personalised service.
Benefits of Lightspeed Order Anywhere for restaurants
Customers can order and pay from their tables. This lightens your waitstaff's workload, freeing them up to attend to finer points of the customer experience.

There's no need for guests to attract a server's attention to add to or modify their orders, making service quicker and more fluid.

Restaurants and bars can offer their own click-and-collect service without having to pay third-party fees.

Forecast labour and inventory needs with reports on past, present, and future orders.

Eliminate crowds and queues at the bar or counter area, making service run smoother.

Easy ordering could result in a larger ticket size.

Menu changes can be quickly and easily updated from the Order Anywhere backend and will be reflected on the customer-facing app within minutes.

Embed Lightspeed Payments to unify orders and payments, enjoy competitive transaction fees and consolidate transaction data.

Guests can create their own profile with contact information and preferred payments methods for faster checkout and a more personalised service.
The power of an embedded payment provider

Lightspeed Payments is a powerful product that lets you improve customer service and boost sales. Lightspeed Payments lets you simplify the payment process by splitting bills by seat, item or cover. Plus, you can easily split bills among groups and let customers pay at different times.
Crate Brewery has shown first hand the power of using Lightspeed Payments:
"We realised that in our bar downstairs, in the summertime, the bottleneck was speed of service. We could fit slightly more people in, but it was just how quickly we could serve them. Queues were forming at the bar, and so by removing 15 seconds from every transaction, that sped up our speed of service and then maximised how much we could take in a day." says Jen Thompson, Head of Finance at Silo and Crate Brewery.
Increase restaurant sales with Lightspeed
Implementing efficient technology is one of the best ways to elevate your restaurant sales in 2023 and beyond. Want to know how Lightspeed Restaurant can help you do exactly that? Let's talk.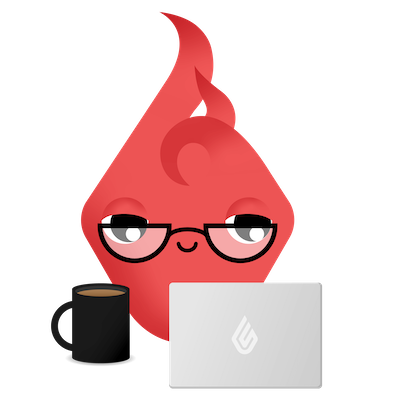 News you care about. Tips you can use.
Everything your business needs to grow, delivered straight to your inbox.