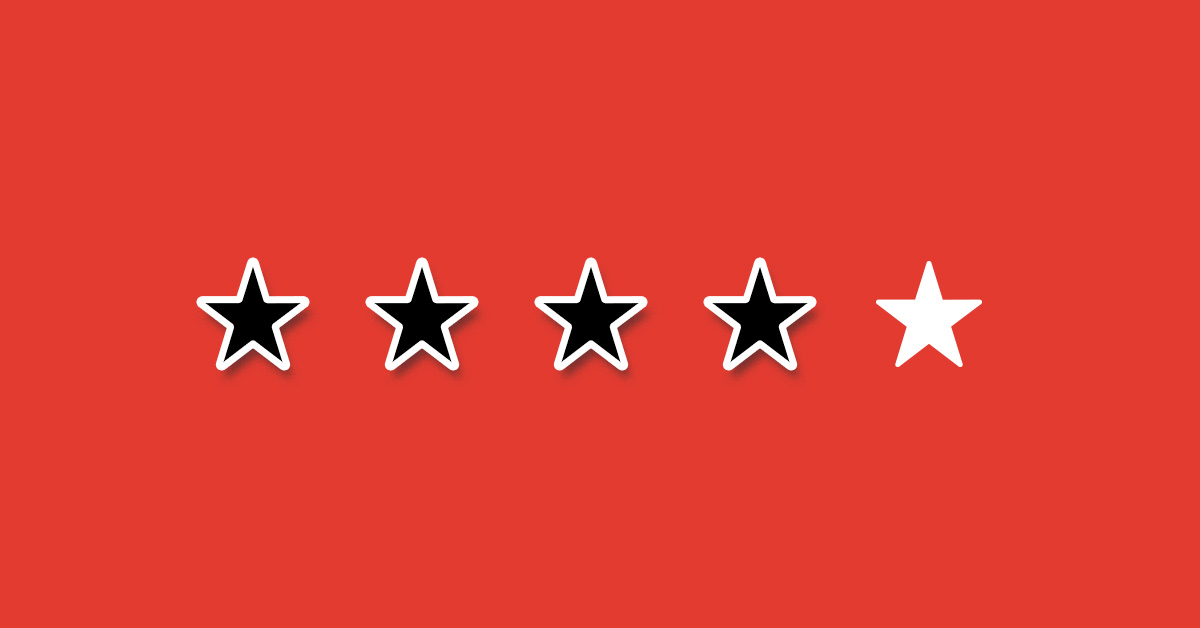 Review platforms like Yelp, TripAdvisor, and Google and have democratized the once exclusive role of the restaurant critic. Thanks to smartphones, diners can snap a few photos and share their thoughts about a meal from their table in a matter of seconds.
Two types of customers are most vocal in the world of online reviews: customers who have had a great experience and want to sing your restaurant's praises and customers who have had a bad experience and want to make sure that everyone else knows about it.
Today we're focusing on your cheerleaders: the happy customers who evangelize your restaurant online. Here's how to make the most of positive restaurant reviews in your marketing and operations.
Online reviews as a restaurant marketing tool
First, let's clarify why online reviews are a powerful marketing tool for restaurants.
Online reviews serve as social proof because people are inclined to copy others' actions. When a potential customer checks out your restaurant's Yelp profile and sees raving reviews from satisfied customers, they'll feel inclined to see what the buzz is about and patronize your restaurant. Positive reviews attract customers.
When taken off of Yelp, TripAdvisor, Google, and other review platforms, customer reviews can be turned into powerful user-generated content and used in conjunction with your restaurant's marketing efforts. Keep reading to find out how to transform user-generated content into convincing assets for your marketing efforts.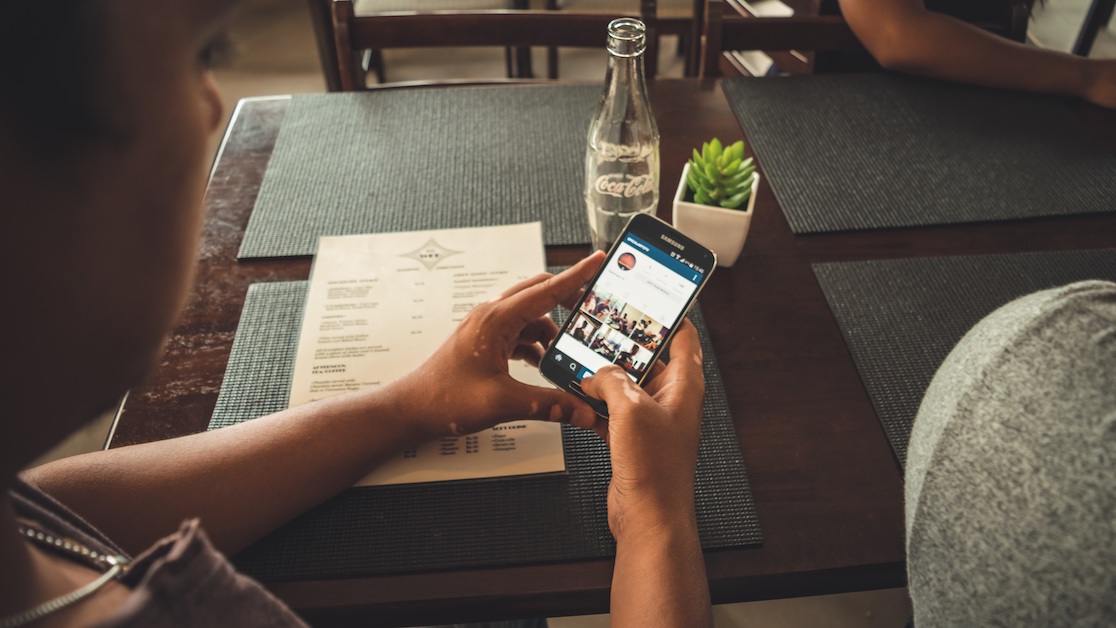 Want more positive online reviews?
Equip your restaurant with the POS that makes awesome customer experiences the standard
1. Amplify reviews as user-generated content on social media
Transform positive online reviews into user-generated content for scalable word-of-mouth marketing.
You could turn reviews into graphics. Start by selecting the best reviews your restaurant has gotten online: ones where you can sense the reviewer's passion for your restaurant and its food. Then use a graphic design tool like Canva to create a quote graphic to share on social media. Include highlights from the review and give credit to your reviewer by tagging them if they made their social media profiles publicly available, or by mentioning them by name ("Joanna C. from TripAdvisor"). Choose a simple background in an on-brand color to keep the focus on the words.
You could also share customer photos on social media. If a reviewer shares an exceptional photo from your restaurant alongside their review, share the photo on social media and include an excerpt of their review in your caption. Make sure to give photo credit to your customer. You could even reply to the review on the review site and link to your social media post to let them know that they were featured on your profile.
Turn customer reviews into social media content to maximize their impact.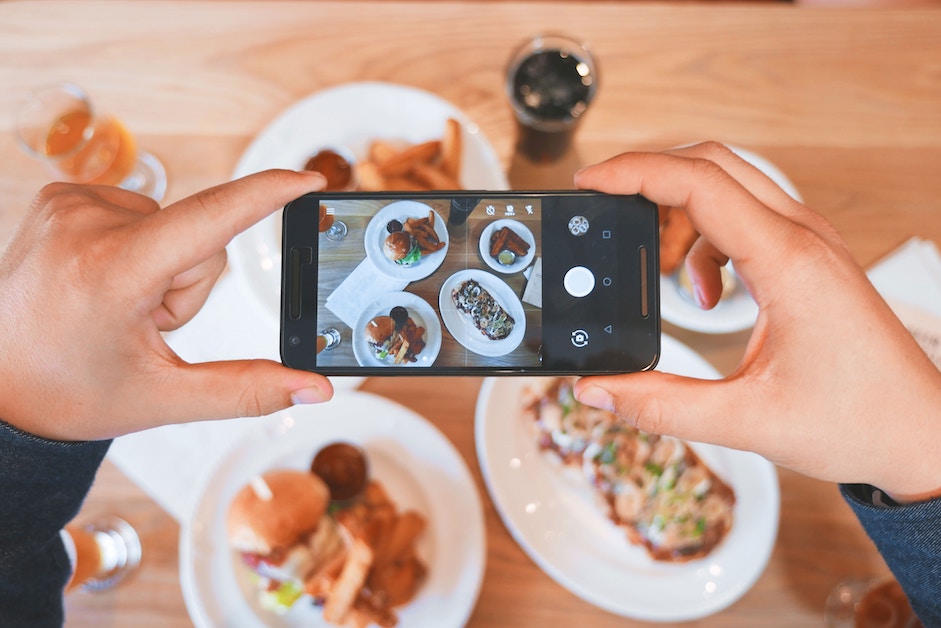 2. Respond to positive reviews to turn visitors into regulars
If you've been responding to your restaurant's reviews, we bet you've been focusing on the negative ones. While it makes sense to prioritize responding to negative reviews, you should also make an effort to respond to positive reviews.
Why? Customers who leave positive reviews don't expect to hear back from restaurants. Thanking satisfied customers for leaving a review will delight them, and make them admire your restaurant even more, which will make them more likely to become repeat customers. With more than half of all small business revenue coming from regulars, it makes good business sense to invest time into responding to positive reviews.
Want to go a step further? Set aside a few prizes (gift certificates, meal vouchers, etc.) each month to give to customers who leave good reviews. Send your lucky winners a direct message on TripAdvisor, Yelp, etc. to inform them of what they've won and tell them how they can redeem their prizes.
Respond to positive reviews to turn happy customers into repeat customers.
3. Keep up with online reviews to attract new customers
According to TripAdvisor, 94% of US diners rely on online reviews to decide where to eat. Potential customers will be checking you out online, so make sure they like what they see and that it's accurate. While you can easily control what's said about your restaurant on its own website, you can't control what customers say about you on Yelp and its competitors.
However, if a potential customer's first touchpoint with your business is your Yelp page, you should make sure that it's up to date. Make sure that your business information – hours, menu, phone number — are correct to leave a great first impression.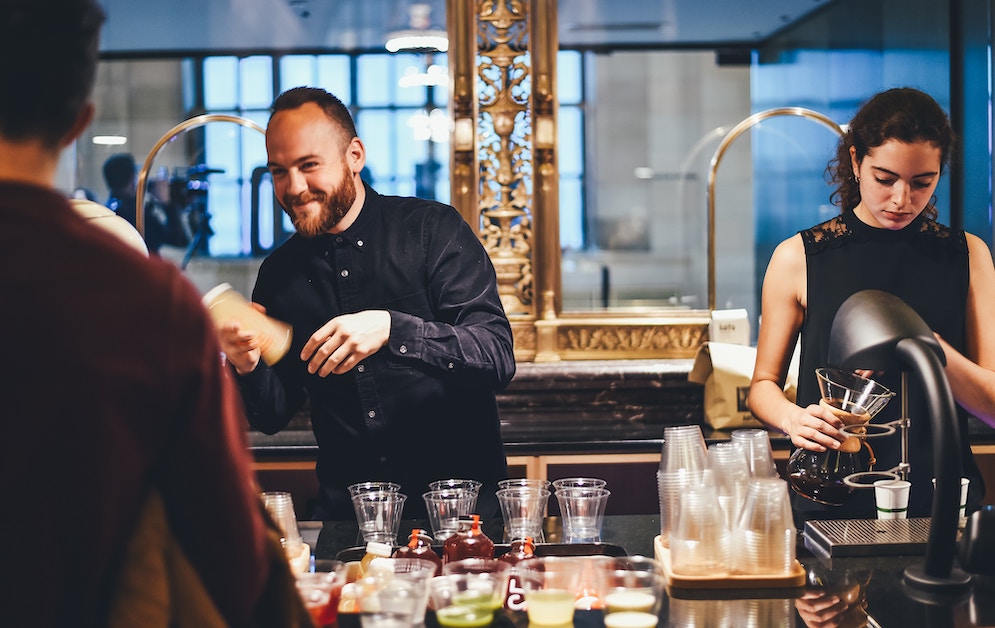 4. Leverage positive reviews to recruit top talent
With more than 660,000 restaurants in the United States alone, it can be difficult for restaurants to stand out when looking to hire top talent in the field. Reviews can help differentiate you from the competition.
Use positive customer reviews in your recruiting materials, like the "jobs" page on your site, to make yourself rise above the competition. Include testimonials from satisfied employees in your recruiting materials, but also pepper in positive reviews that mention customer service from satisfied customers when hiring for front-of-house roles.
When servers are happy, they do great work and make customers happy. Potential employees want to know that they're applying to work for a restaurant that treats its employees well. Leverage stellar reviews to attract the best talent in your area.
5. Use reviews as feedback to improve your restaurant
As a restaurateur, it's easy to get wrapped up in day-to-day operations and not see what your customers see. Use reviews — positive and negative — to gain insight into your restaurant from the customer's perspective. Pay attention to reviews to learn more about your restaurant's:
Food: a

re customers constantly praising a certain dish you serve at your restaurant? Consider highlighting it in your

menu

. You could even place some review excerpts in your menu!

Service: d

oes a certain server or bartender's name keep appearing in reviews? Consider customer feedback while conducting performance reviews and rewarding bonuses.

Ambiance: a

re customers raving about your Insta-worthy wall art? Place hashtag signage in front of it to boost your restaurant's marketing efforts.
Online reviews are a powerful source of customer feedback.
Takeaways from maximizing positive online reviews
Negative reviews on Yelp and its competitors can be the bane of a restaurateur's existence. Positive reviews, however, can be a source of joy and a powerful restaurant marketing asset. Maximize positive online reviews to:
Scale social proof by turning reviews into social media content

Turn happy customers into regulars by responding to positive reviews

Attract new customers by keeping your review site profiles up to date

Recruit top talent by making your restaurant stand out with customer testimonials

Gain customer feedback by studying reviews
How do you make the most of your restaurant's positive reviews? Send us a message on Facebook or Instagram and you could be featured in an upcoming post!
Make positive online reviews a routine
See how Lightspeed Restaurant POS gives customers the modern dining experience they crave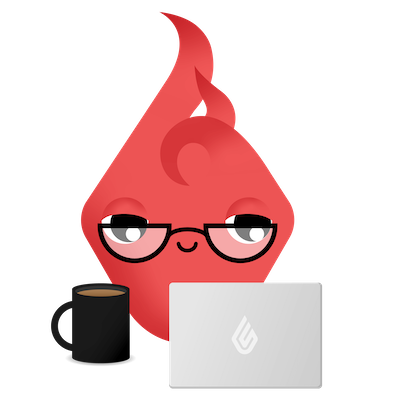 News you care about. Tips you can use.
Everything your business needs to grow, delivered straight to your inbox.