You may be wondering how a mobile ePOS system could benefit your business. Apart from being a more advanced solution than a lot of the legacy providers out there, there's a long list of ways an mPOS can drive your business forward.

Let's look at a few
Cut down on startup costs
Free up space
Serve customers from anywhere on-premises
Update menus in a flash
Run your business from anywhere
Ensure stellar customer service
Cut down on startup costs
Let's face it, point of sale systems are expensive. That said, it's an investment that can deliver some healthy returns: greater efficiency, faster workflows and novel features like loyalty programmes and gift cards.
With your traditional, legacy point of sale systems, the upfront costs are just the beginning of a long trail of additional investments—screen monitors, external payment providers; the list goes on.
While we'd be lying if we said a mobile ePOS came with zero start-up costs, they're certainly less than they would be with a legacy system. They're more straightforward too.
For a small business, all you really need to get started is an iPad or two, a cash drawer, some receipt and ticket printers and a payment terminal.

And you needn't worry about paying a load of extra fees for payment providers. Alongside Lightspeed Restaurant, for instance, you can purchase integrated payments that speed up payments and charge zero set-up fees.

Flexible ePOS, flexible pricing
Find an ePOS pricing package that suits you, and choose from a range of game-changing add-ons.
Free up space
A mobile ePOS doesn't require an entire stationary workspace to function. After all, the clue is in the name: 'mobile'. That means you don't need to designate an entire chunk of your restaurant space to process orders or take payments, you can do it from anywhere on-premise.
With more space, you can fit more tables. With more tables, you can take more customers. More customers mean more revenue. That's a no brainer.
Serve customers from anywhere on-premises
With a mobile ePOS system, waiters can carry mobile devices with them around your restaurant, cafe or bar. Orders can be entered directly on the mobile device – lowering their chances of getting lost or forgotten. Talk about great table service.
Orders are taken and sent to the kitchen, bar or barista station all without the waiter leaving the table-side.
This cuts down the time it takes them to serve multiple tables – leading to shorter wait times, fewer mistakes and an improved customer experience.
Waiters can also update and track the status of customer's tables with interactive floor plans.
That's handy if they're switching shifts, and handing over the floor to another staff member. The staff member taking over simply has to take a look at the floor plan to know the status of each table.
Improve order and payment speed
Nothing spoils a customer's experience more than having to wait just a little too long for food or drinks.
Clunky and inefficient order-taking and payment processes can impact negatively on wait times, reducing the chance of repeat business.
Mobile ePOS systems make both ordering and payment a quicker and smoother process. Orders sent through cloud-based POS systems can be set up to print at pre-designated printers. What does this mean? You send your order directly to the chef, barista or barman.
Mobile ePOS systems also boost payment efficiency – the best platform integrate with payment terminals so you can process and payments quickly and easily.
Streamline your payments flow today
Looking for an advanced payments solution with zero set-up costs and built security? Offer your customers a unified payments experience with Lightspeed Payments.
Update menus in a flash
Restaurants often need a quick and easy way to change their menus based on what's in season.
Unfortunately, most legacy point of sale systems makes menu changes a complicated and time-consuming process.
A cloud-based mobile POS makes changing menus incredibly simple. With the right login credentials and an Internet connection, you can change menu information anytime, anywhere.
Optimise your menu, grow your margins. Learn more in our blog Menu Engineering: How to Make a Profitable Restaurant Menu
Run your business from anywhere
With a traditional, stationary point of sale system, you'd have to be physically within your restaurant premises to manage it.

With a mobile ePOS, however, you don't need to be in your restaurant to check things like stock, employee schedules or sales reports – you can do it from wherever you happen to be (all you need is an internet connection).
Time to modernise your business?
Talk to one of our experts to find out how
Ensure stellar customer service
Great customer service is something of a balancing act: being attentive but not intrusive, disarming but not chummy.
A large part of good customer service is down to your restaurant front of house staff, as well as your kitchen's staff ability to deliver on your promise of great food.
With a mobile ePOS system, you can use data to get a clear overview of customer orders without having to go back to the table and check for errors, because what the customer ordered is right there in the ePOS.
You can order by the seat so that you know exactly who is having what, avoid embarrassing mistakes, and maintain consistency in your customer service.
And ordering by course allows you to stagger diner's meals and let them eat at a pace that suits them without intruding on them.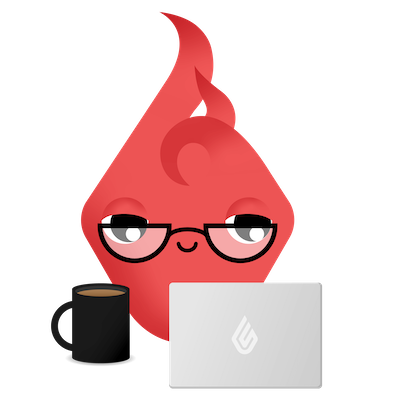 News you care about. Tips you can use.
Everything your business needs to grow, delivered straight to your inbox.