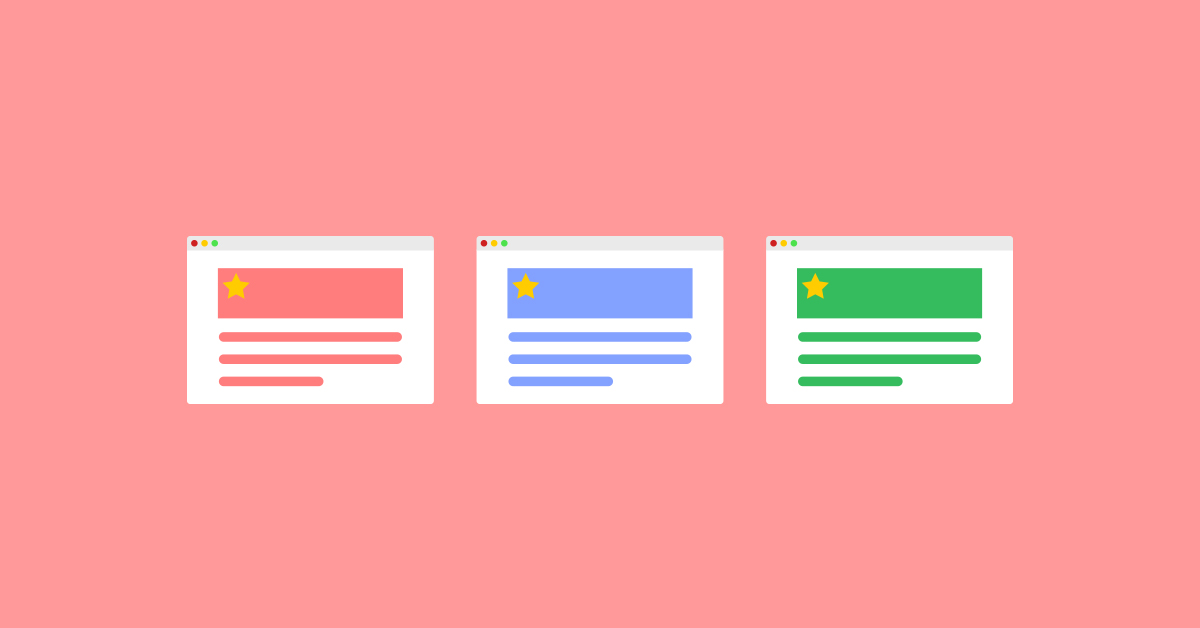 Thanks to the internet and the emergence of eCommerce, consumers are more informed than ever.
As the retail industry continues to be disrupted by emerging technologies and shifting consumer behavior, how do you keep up? One of the first steps is to keep up to date with the latest innovations and trends that will transform how you start, market, manage, and grow your business in 2019 and beyond.
We've put together a list of the best retail blogs on the internet and outlined the subjects each of them covers. We've selected blogs based on their industry expertise, the volume of content they publish, and how actionable their content is.
The 15 best retail blogs to add to your reading list in 2019:
Convince and Convert
Retail Dive
Insider Trends
RetailWire
Harvard Business Review
Retail Insider
TechCrunch
Lightspeed Blog
The Retail Doctor
The National Retail Federation
Medallion Blog
Forrester Blog
Hubspot Blog
Retail Design Blog
Niel Patel Blog
1. Convince and Convert
Website: https://www.convinceandconvert.com/blog/
Marketing moves fast. To keep up, we like reading Convince and Convert.
Written by marketing strategists and practitioners with experience in social media marketing, content marketing, influencer marketing, word of mouth marketing (WOMM), and the ever-evolving customer experience.
Subscribe to Convince and Convert's blog for actionable tips on how you can improve your retail marketing, secure more customers, and maximize the impact of your marketing campaigns.
What you'll learn from this blog
Social media marketing

Content marketing

Digital marketing

Email marketing
Podcast alert:
Convince and Convert's podcast,
Social Pros
, is one of the most popular marketing podcasts in the world. Subscribe to get real insight from real people that work in the industry. Social Pros regularly features marketing experts from companies like Ford, Dell, IBM, ESPN, Twitter, Facebook, and more.
2. Retail Dive
Website: https://www.retaildive.com/
Retail Dive analyzes emerging and existing trends, stories, and technology in the retail industry, and writes in-depth articles on them.
Their blog features topics like tech, trends, eCommerce, marketing, payments, logistics, corporate news, loss prevention, and how to thrive during busy sales periods like the holiday season.
Additionally, Retail Drive conducts its own primary research and offers up opinion pieces on the state of affairs in the retail industry.
What you'll learn from this blog
Technology trends

Marketing

eCommerce

Payments

Retail logistics

Loss prevention

Corporate news
Podcast alert:
If you're more of a listener than a reader, Retail Dive has its own podcast,
Conversational Commerce
, that covers similar topics as their blog.
3. Insider Trends
Website: https://www.insider-trends.com/retail-trends-retail-innovation/
Insider Trends isn't just a media site, they're established retail trend specialists that offer consulting, workshops, and keynotes to Nike, Nespresso, L'Oréal, and many other established organizations.
Their goal is that their clients and their readers are prepared for the future of retail.
What you'll learn from this blog
Retail trends

Technology trends

Retail strategy

Store design

In-store experience

Experiential retail

Concept and pop up stores

Order fulfillment

Case studies
4. RetailWire
Website: https://www.retailwire.com/
RetailWire is retailing's premier online discussion site, serving the industry for over 15 years with compelling content that goes well beyond headline reporting. Their editors post daily topics worthy of commentary by the RetailWire BrainTrust panel. The results are virtual round tables covering the most dynamic trends affecting retailing today.
In addition to their newsfeed, RetailWire also has a Discussions section that features commentary from their BrainTrust panel.
What you'll learn from this blog
Retail news and trends

Case studies and editorials

Brick-and-mortar and eCommerce
Webinar alert:
RetailWire produces
webinars
on subjects ranging from digital signage to merchandising trends and how to use data to drive higher ROI. Check them out for neatly-packed useful information.
5. Harvard Business Review
Website: https://hbr.org/
Harvard Business Review might not publish content exclusively for the retail industry, but retailers can certainly learn a thing or two from accredited sources with tons of real-world experience, as well as researchers and consultants.
Rather than talk about retail tactics like order fulfillment, HBR specializes in research-driven content that touches on subjects important to most entrepreneurs. From how to build high-performing teams to how to manage your stress and be a better leader, you'll find it here.
What you'll learn from this blog
Customer success

Stress management

Government

Ethics

Strategy

Diversity

Research and development

Design

Innovation

Hiring

Organizational culture

Marketing

Leadership

Technology

Business operations
Reading list alert:
Not sure which articles to read? That's okay, HBR did all the dirty work for you and created a
reading list
including some of their most popular articles for a variety of subjects. Check it out!
6. Retail Insider
Website: https://www.retail-insider.com/retail-insider
Retail Insider doesn't feature blogs as much as they feature news in the retail industry. From expansion into other markets and company acquisitions to product launches and case studies, Retail Insider is a great place to stay up-to-date on what some of the SMBs, big-box retailers, and franchises are up to.
Retail Insider splits their newsfeed into 2 sections:
1. RI Articles
The RI Articles column tends to focus more on company initiatives and retail trends like the flexibility of pop-up shops and kiosks, as well as issues like how Canadian retailers can overcome increasingly high job vacancies and property taxes.
2. Daily News
This section focuses more on Canadian retail industry news. Their most popular weekly series is "Canadian Retail News from Around the Web". It's a quick way to get a feel for stories that involve Canadian retailers.
7. TechCrunch
Website: https://techcrunch.com/
This is your go-to resource for the latest news in the tech industry. From emerging startups to the rise of tech-driven disruption like automated cars and augmented reality in retail to how changes to Google and Facebook's algorithm impact your marketing, TechCrunch has a lot of insightful articles written by industry insiders.
What you'll learn from this blog
Tech trends

Emerging startups

Venture capital funding

Silicon Valley news
8. Lightspeed Blog
Website: https://www.lightspeedhq.com/blog/
Okay, we're certainly a little biased here, but Lightspeed Blog serves up actionable insights that independent retailers can use to scale their business. We write about any key topic associated with starting, marketing, managing, and scaling a retail business.
What's more is that we regularly publish articles from retail experts. From how to build your brand using Facebook and Instagram, to how to improve your online store's product photography, we've got you covered.
What you'll learn from this blog
Marketing

Employee management

Inventory management

Payment processing

eCommerce growth

Customer service

Leasing and financing

Customer loyalty

Business growth

Hiring and training

Sales tactics
9. The Retail Doctor
Website: https://www.retaildoc.com/blog
The Retail Doctor, otherwise known as Bob Phibbs, has over 25 years of experience consulting companies like LEGO and Paul Mitchell on how to optimize their brick-and-mortar stores, train their staff, and grow their in-store sales. His blog covers the tactics of how retailers can scale their business and thrive as the industry pushes forward.
What you'll learn from this blog
Retail Sales

Employee management

Sales training

Visual merchandising

Seasonal sales

Leadership

Retail trends

Loss prevention

Hiring and training

Customer service
Podcast alert:
With over 200 episodes,
The Retail Doctor Podcast
regularly features executive-level guests to chat about retail trends, deep dive into consumer behavior, and talk about how they overcame challenges and thrived as a result. Check it out!
10. The National Retail Federation
Website: https://nrf.com/blog
The National Retail Federation (NRF) is the biggest retail trade association in the US. For over 100 years, the NRF has lobbied with Congress to support the retail industry. Amongst other benefits, they provide mentorship and networking for their members.
The NRF's blog touches on the economy, connected commerce, consumer trends, retail technology, small business trends, and holiday and seasonal trends. They also conduct a lot of in-depth primary research and translate their findings into great reports.
What you'll learn from this blog
Loss prevention

Connected commerce

Cybersecurity

Retail technology

Customer experience

Retail transformation

Employment

Careers and leadership

Startups and transformation
Podcast alert:
The NRF's podcast, Retail Gets Real, is a great resource as well. Subscribers can expect stories as told by retailers on how to thrive in the industry.
11. Medallion Retail
Website: https://medallionretail.com/retail-marketing-ideas/
Medallion Retail's blog focuses on retail marketing, from digital signage and seasonal marketing tactics to how brands can engage more with their customers. They also have a few cool examples of the customers they've helped with signage and experiential retail experiences, including Hershey, Starbucks, Barnes & Noble, and Converse.
Each blog is written to be actionable, with a ton of examples and a "how-to" writing style. Definitely worth subscribing to their newsletter if you're looking to level up your retail marketing online and in-store and attract more customers.
What you'll learn from this blog
Retail strategy

Retail transformation

In-store experience

Shopper moments

Pop-up shops

Digital transformation

Digital signage

Order fulfillment

Social media

Brand building

Product launches
12. Forrester Retail
Website: https://go.forrester.com/blogs/category/retail/
Since Forrester is a market research company, this blog is more technical and focused around the in-depth primary research that they're known for producing.
Much of the content is long-form, so you're in for a read, but it's well worth it. You'll get the latest news on emerging technology and learn how those innovations will transform the retail industry moving forward. Read their blog to learn everything from how to leverage mobile checkout in-store to merchandising and payments best practices. Their "The Future of Retail" series is a definite stand out.
What you'll learn from this blog
Customer insights

eCommerce

B2B and B2C marketing

Omnichannel retail

Retail technology

Customer experience

Branding
13. Hubspot Blog
Website: https://blog.hubspot.com/
Hubspot builds marketing, sales, customer service, and CRM software, and their blog focuses on topics related to those sectors.
If you're looking to learn about digital marketing, paid and organic search marketing, social media marketing, sales or customer service, Hubspot has a blog dedicated to those topics to assure that you're only seeing content that's relevant to what you actually want to learn.
What you'll learn from this blog
Marketing tactics

Sales strategies

Customer service and customer experience

Marketing, sales, and customer service news and trends
14. Retail Design Blog
Website: https://retaildesignblog.net/
For those of you looking for design inspiration, Retail Design Blog dives deep into anything and everything related to your store's visual appearance, functions, and design's impact on your customer experience and brand perception.
Each blog post features a lot of visuals, so if you're in a rut and looking for inspiration for your store layout or design, this is the right blog for you.
What you'll learn from this blog
Store design

Hotel and restaurant design

Furniture

Lighting

Materials

Branding

Visual merchandising

Eco-friendly design
15. Neil Patel Blog
Website: https://neilpatel.com/blog/
Niel Patel's blog is one of the most popular and visited digital marketing resources on the internet, and with good reason. He really knows his stuff and takes an action-oriented approach in his blogs.
If you're just starting out in digital marketing and want to learn the ins and outs of everything from search engine optimization (SEO) to how to create Facebook and Instagram ads that people actually click on, Neil can help you get started.
What you'll learn from this blog
Content marketing

Conversion rate optimization

eCommerce

Email marketing

Entrepreneurship

Digital marketing

Online ads

Paid ads

Search engine optimization (SEO)

Social media marketing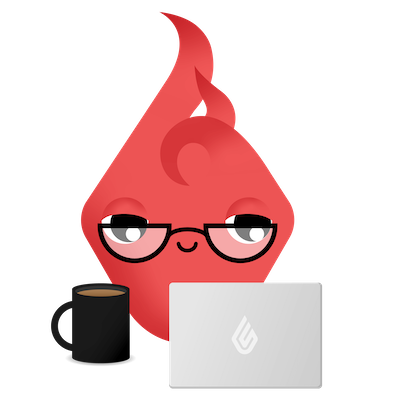 News you care about. Tips you can use.
Everything your business needs to grow, delivered straight to your inbox.