Whether you're new to the hospitality industry or a seasoned professional, the Institute of Hospitality gives you the resources you need to succeed, from newsletters and magazines, to webinars, mentoring schemes, networking opportunities and in-person events.
We spoke with Robert Richardson FIH MI, CEO of the Institute of Hospitality, about the power of partnering with Lightspeed, adapting to a post-pandemic world, and how the Institute is celebrating its 85th birthday.
Can you introduce yourself and tell us the story of the Institute of Hospitality?
I'm Robert Richardson, and I'm the chief executive officer of the Institute of Hospitality. The Institute of Hospitality is the world's leading award-winning professional membership body for people working in or studying hospitality and tourism management.
We are a registered educational charity, and our organisation is committed to delivering continuous professional development and lifelong learning for our currently near 15,000 members – 20% of which are outside of the UK, which is something we're incredibly proud of.
What is your biggest success at the Institute of Hospitality?
When I took over the role, we were in incredibly difficult times. We were in the middle of a lockdown. It was a very worrying time. We'd gone through a series of lockdowns, a tier system, and there was no real degree of certainty. So, I think the thing I'm most proud of at the moment is the fact that we managed to regenerate ourselves for a post-pandemic world.
We put more focus on technology, more focus on sustainability, and a lot of focus on entry level talent. We must remember that for every seasoned and experienced hospitality professional out there, there is equally a person of entry level talent.
We didn't have any clear direction going forward and we really didn't know what would happen next. The fact that we managed to grow our membership, and be there for our members during a challenging time, is something I'm incredibly proud of.
We managed to regenerate ourselves for a post-pandemic world.
What are the main challenges the industry currently faces in the UK?
I think we're in a perfect storm at the moment. We've had a pandemic which is hopefully now in the rear view mirror. We also have the cost of living crisis, globally. There's still uncertainty in the world, so people are a lot choosier as to when and if they spend their money. Conversely, operating costs for businesses have gone up. You just have to look in the news and while it's not limited to hospitality, we must remember hospitality is a cost-heavy operation. Businesses are cutting where they can because we can't pass everything on to the customer. I would say that's front and centre of our challenges at the moment.
Saying that, we do have some opportunities. As we speak, we're about to start the month of May. We've got the King's coronation; we've got the Eurovision Contest on behalf of Ukraine. We've got lots of great reasons to come to the UK, but we're challenged now that we have further transport strikes. Everything is just a little bit unsettled right now. And I think equally, there's a degree of frustration with people, and that leads to an air of uncertainty.
Have you noticed any emerging trends in the UK hospitality industry?
There's a well-worn but equally very tired cliché that hospitality is no development, poor pay, and awful hours, which I know couldn't be further from the truth. Yes, we have some businesses, like any industry, that haven't operated brilliantly, but coming out of the pandemic with all the challenges we've got at the moment, hospitality managers are having to put their teams first just a little bit more, which is fantastic.
When I last checked the ONS, we had 174,000 hospitality vacancies. It is an employee-led market and that means that operators are having to prioritise their people like never before, which is quite right.
Now, for some operators, that's a baby step. They're doing it already. For other operators, it's a quantum leap. But the fact of the matter is, as a whole, we are a much better employer and I think that's something to be celebrated. We see in a lot of restaurants and hotels, they are tailoring their offering around their people. So, restaurants reduce menus and that reduces workload. They're giving set days off by virtue of closing the business on certain days. That gives a degree of certainty and work life balance that just didn't happen before or didn't happen with consistency.
Equally, we've seen a shift with not just younger talent, but more established talent who, by virtue of the fact it is an employee-led market, are getting to put their own values at the front and centre of their careers. I think there's a strong case that belonging matters. Now, whether you're going to work for the Institute of Hospitality or for Lightspeed or anywhere else, belonging matters, and current team dynamic, and attractiveness for future talent, is defined by the next people to walk through our doors, and how they impact and service our vision, culture, and values.
Our future talent wants to see their values reflected in our organisations and that might be sustainability, or your empowerment of your people. But as a decision maker in the business, we are having to be reflective of that more than before, and I think that's fantastic.
Operators are having to prioritise their people like never before.
What are the future plans of the Institute of Hospitality?
2023 is actually our 85th anniversary. On the 28th of May, we turn 85, which is a huge milestone. And 85 years means 85 years of evolution. So, the overarching strategy is to continue to evolve the Institute. We're currently working on the government recognition of the hospitality sector, as a career of choice by virtue of chartered status. We've been working for over a year now to build a case to apply for chartered status to His Majesty's Most Honourable Privy Council and will be celebrating our birthday by pressing send on that, which is enormously exciting.
Equally, we work with our members to look at trends out there. Where is the industry going? What do we need to do to pivot and to adapt and to support? And we're doing a huge amount of work at the moment to address the staffing crisis by looking at ways of bringing in people with hidden or visible disabilities to the industry.
We've recently appointed the Institute's first ever equality, diversity and inclusion lead in our history, and their role is to build best practice so we can look at how we can bring people in with disabilities. I'm a career hotelier, but I'm yet to walk into a hotel and have a wheelchair user running the front desk, so there's so much work we can do there, so much value we can add.
Why did you decide to partner with Lightspeed?
I'm biased, as I worked with you previously as a hotelier at The Cave Hotel and Golf Resort in Kent. We had various food and beverage outlets and various golf outlets, and finding systems that talk to each other and could equally operate a tee sheet and a food and beverage system simultaneously was a bit of a challenge.
It was around the time that Lightspeed had acquired the golf platform, so I think we were one of your earliest customers for that vertical, which was exciting. While you are obviously at the cutting edge of commercial technology, which is very useful, you were very easy to deal with. When we're talking about implementing new systems, it can be hard. Conversely, implementing new systems in the middle of a busy operation is even harder, and you made the whole process very simple.
Certainly, from the training element, we were looking at migrating an awful lot of systems over. And the thing I learnt from this whole process is systems do not like working with other systems. While we were working with you, we were working with front office systems, revenue management systems, reputation management systems, and everyone needed a very specific API. It was enormously difficult, but Lightspeed was very easy to deal with and very knowledgeable which was important.
But the key for me is you imparted that knowledge in a way that a layman or an expert could get behind it. You found a sweet spot in the middle, and it was always an absolute pleasure for us to work with you. More importantly, we delivered the product for the business.
Lightspeed imparted knowledge in a way that a layman or an expert could get behind it.
When the opportunity came to partner with yourself at the Institute of Hospitality, my view was that personally, I had had this enormously positive experience previously, and this is something we can put out on mass to our membership.
What is the best advice anyone in the hospitality industry has ever given you?
The best piece of advice anyone's ever told me, is "one impossible thing at a time". Don't be afraid to say yes to something but learn on the way.
An example of this is when we were launching Lightspeed and other systems at The Cave Hotel and Golf Resort in Kent. At the start, it's impossible. How are you going to bring all these systems in? How are you going to get them to talk to each other? How are you going to make it seamless while running an operation? It's impossible. But we did it.
Don't be afraid to say yes to something, but learn on the way.
What is the best advice you can share with young ambitious hospitality managers and chefs?
The advice I give to someone is that everything is impossible until it's not. Take one impossible thing at a time and you will always do well.
Discover the power of technology
With an efficient and modern ePOS, your restaurant can be at the forefront of the hospitality industry, and be ready for any challenges that come your way. Take a look at Lightspeed Restaurant right here.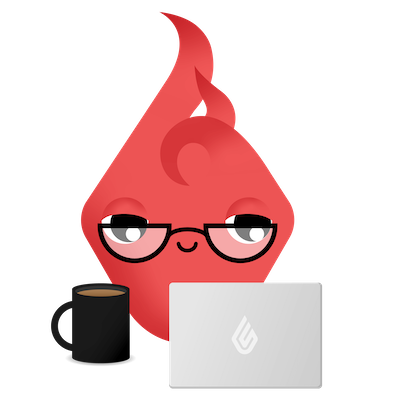 News you care about. Tips you can use.
Everything your business needs to grow, delivered straight to your inbox.