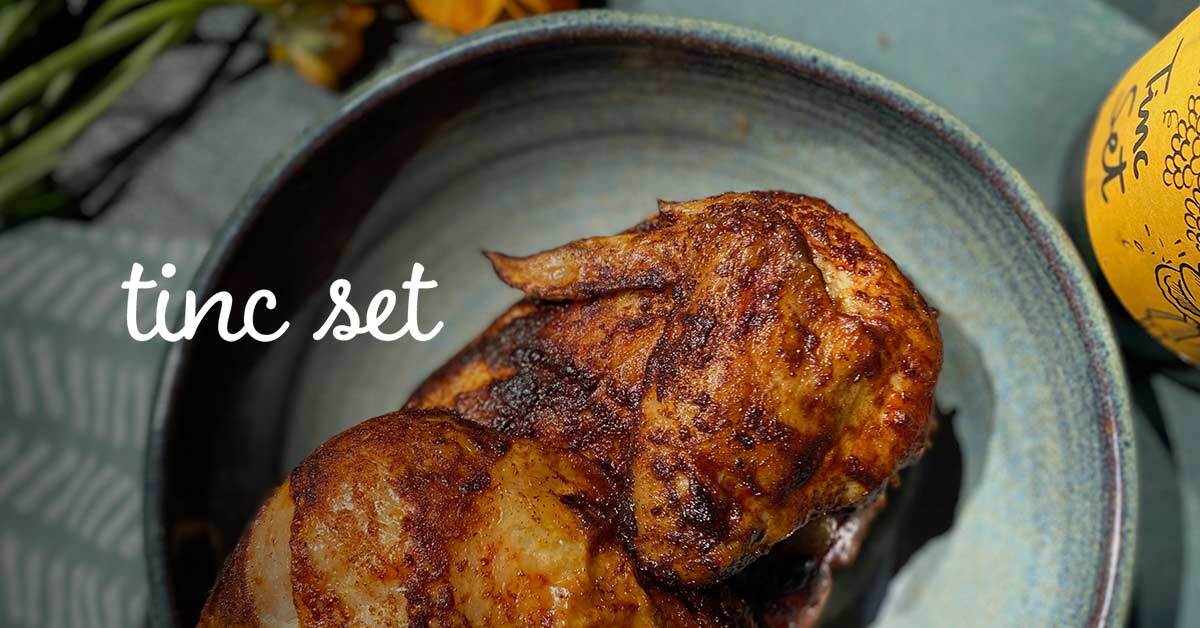 Nestled in the back alley of its sister restaurant Alma lies Tinc Set, the inconspicuous takeout restaurant built in a matter of weeks during the COVID-19 pandemic by the culinary duo made up of Lindsay Brennan and Juan Lopez Luna.
After having to temporarily close Alma due to COVID-19 government regulations, Lindsay and Juan wanted to get back into the regular grind of the restaurant business and decided it was time to bring to fruition an edited version of a project they had long had in the back of their minds.
Enter Tinc Set.
We sat down with Lindsay, co-owner of Alma and Tinc Set, to get a glimpse of the hurdles, achievements and what lies ahead for their new venture and the restaurant industry.
Bring your restaurant to the new age of dining
Being a restaurateur means facing challenges head-on. Learn how to future-proof your business by opening up new sales channels like takeout and delivery.
Talk to us about your new restaurant, Tinc Set. When did you come up with the idea?
We had been working on the concept of opening a more casual restaurant not far from Alma for over a year. We were actually just days away from signing the lease when the pandemic hit.
We wanted a restaurant that offered a simple menu, made up of roasted chicken, wine to go, no reservations and limited seating with a takeout element. In the end we worked out a way to adapt the Tinc Set concept to the current situation, use our existing space and not take on additional costs by using Alma's back alley.
What was the process of pivoting to a takeout model?
We really wanted for people to understand that it's a separate concept to Alma—a sister restaurant with a different door. We used the door in our back alley to separate the two.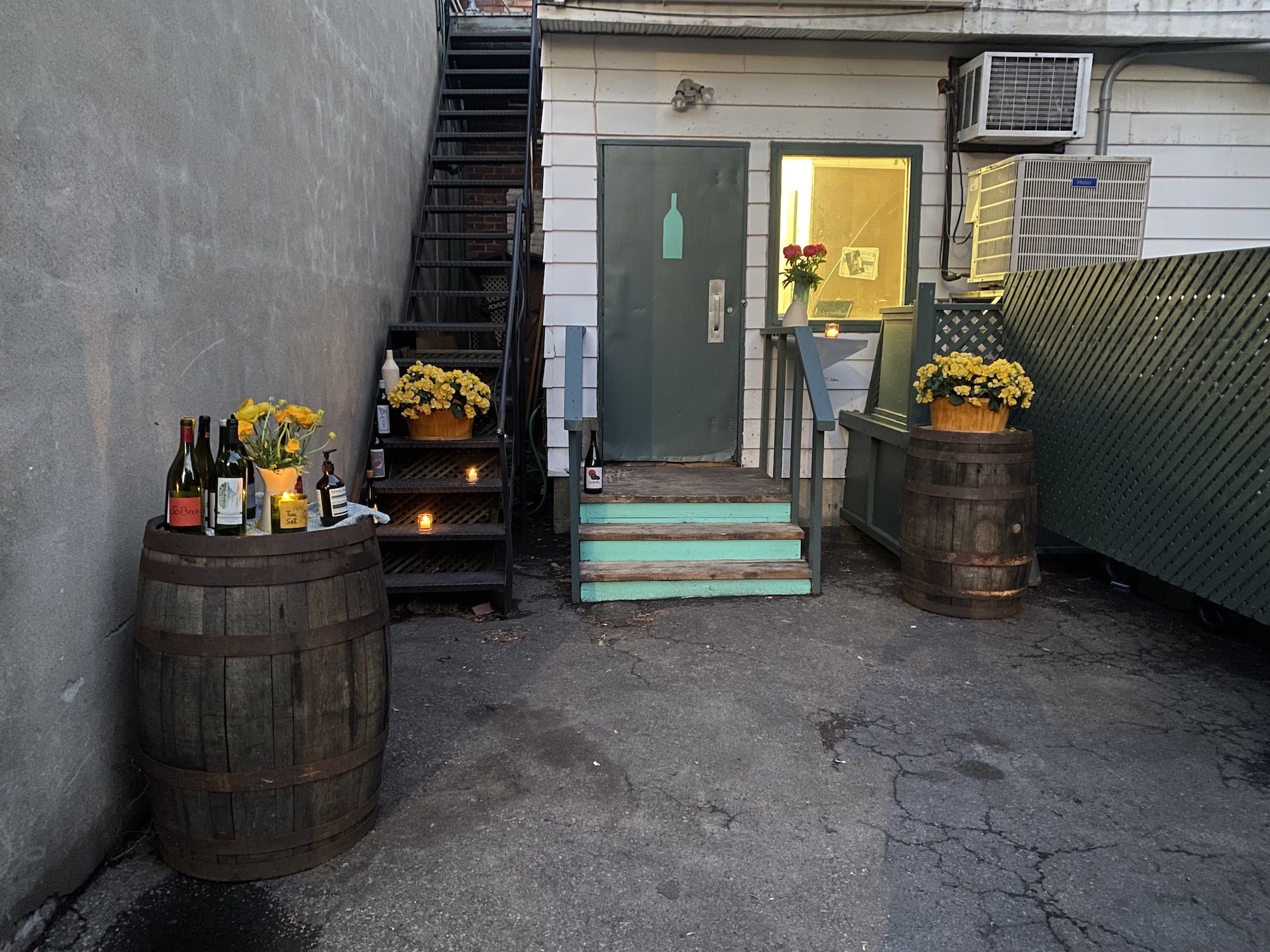 One of the big questions in our minds was, if we were to do takeout, how do we manage expectations? How do we create something that travels well, is enjoyable and unique enough that it doesn't feel like something you could do yourself, but still lends itself to a more casual easy-to-travel style of food? Some of our friends with other restaurants have done a great job at taking their plates and making them to-go and it seems to be working well, but that's not what we wanted to do.
We wanted to start something new and different. —Lindsay Brennan, Co-owner, Tinc Set
Another big challenge was finding a way to compensate for the restaurant atmosphere and lighting, when you're simply handing someone a takeout bag. The back alley helps set the tone already, as it allows casual elements to come through and create an expectation. In terms of COVID-19, the size of the back alley also helped us stick to social distancing rules while customers waited to pick up their food.
How has COVID-19 affected the way you run your business?
While hygiene was always fundamental, the element of sanitation is now central to all of our processes.
It's also one of the reasons why we didn't do things right away. We took time to think about what we could do that didn't involve multiple members of staff to travel to work. We wanted to make sure that everything was very clean and that we took the extra measures we needed, even if we were already focusing on these things before.
We also took time to think about what the client needs. Do we go all the way and wear face masks, or just gloves? We tried to slow down and think of all the elements.
COVID-19 also accelerated the whole process of opening Tinc Set. I think this all happened in a matter of three weeks. We had a lot of details already envisioned, but we also took the time to think about what happens if and when Alma opens again. We have to plan on how we will continue Tinc Set in the back alley when Alma finally reopens and find ways to set up the space so that we have both things running side by side.
How was your opening weekend?
We just recently opened for the first time on a Friday and it was great. So far we're going to open Friday to Sunday and we'll see how it develops.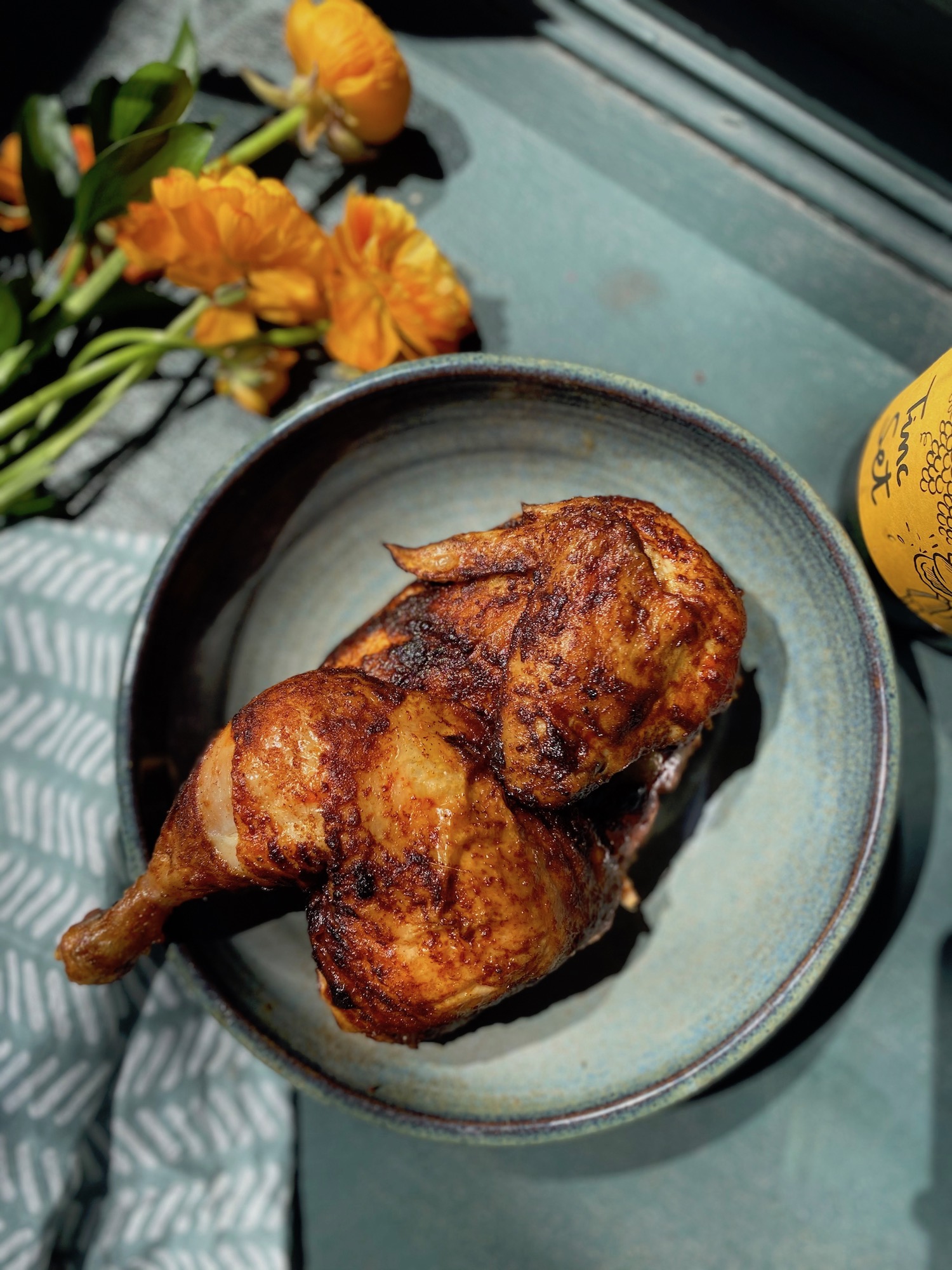 Quality is our main priority. —Lindsay Brennan, Co-owner, Tinc Set
We've also started to think about how we can create different experiences within the limitations of COVID-19. Maybe we won't be able to offer the same dining experiences in restaurants as we used to and that means we can create different experiences, like offering a basket and blankets for a park setup.
We really thrive on the energy of service, the people dining, the lights and lighting the candles, so a part of us is really sad. We have to put aside those emotions and find ways to be innovative to try to make those experiences happen for other people.
If we're moving away from our typical Alma dining experience, we're going to have to figure out a way to replace the beauty of those restaurant moments. —Lindsay Brennan, Co-owner, Tinc Set
How has technology supported you with this new business model?
Instagram and Facebook have been an incredible resource for restaurants. They are really the force that helps us communicate with clients, and get the word out there quickly.
Technology has allowed us to create experiences and replace the elements that we no longer have control over with in-house dining.
For us, it was really important to create an ordering process that was reflective of our brand and style and that evoked the elements that are behind Tinc Set. —Lindsay Brennan, Co-owner, Tinc Set.
We worked really hard to create a website that does that and has an ordering process that's aesthetically connected. Through Lightspeed we worked closely to figure out what the best ordering platform would be and we decided on UEAT. There's a lot of potential and it has a similar feeling to Lightspeed in the backend. For us, it was really important to create a partnership with a platform in the long term.
Right now there's a huge opportunity for restaurant owners to be creative, pivot and think about new ways to maintain their business, so they don't have to just hold on and wait. It's also a huge opportunity for tech companies to really be able to provide clients with new technology that assists in the reincarnation of businesses.
What advice would you give other restaurants that are currently facing similar challenges?
Everyone has different needs and visions, even now during COVID-19.
We're going to have different styles and visions and there's a place for all of them. – Lindsay Brennan, Co-owner, Tinc Set
It's exciting to see what's popping up, and that doesn't necessarily mean restaurants need to reinvent themselves. We feel like with Alma it makes sense to embark on Tinc Set. It's been really helpful keeping the creative energy going.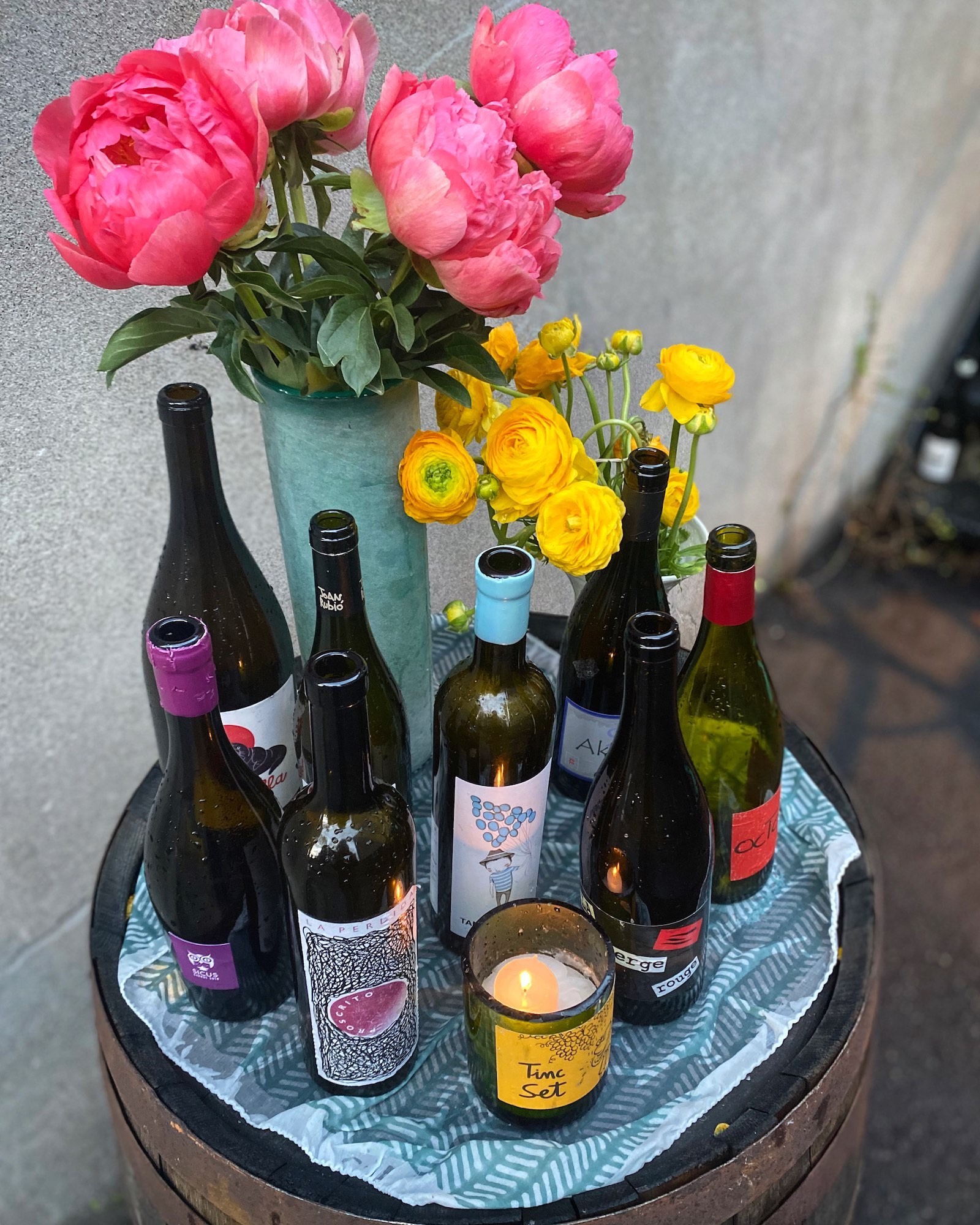 There's an opportunity to start new things and it's important to stay really positive about the future. Our normal is going to be jeopardized for quite a while, but we can't write it off. We have to find beauty in the present.
In Alma, we always say that we feed off of our energy and our client's energy. When there's negativity you feel it, but now even though we have social distancing, you can still feel that energy transmitting through the internet, marketing or through the interactions that we do have with our customers.
Paving the way for a new type of restaurant
Tinc Set, which translates as "I'm thirsty" in Catalan, is an inspiration to restaurants everywhere, demonstrating how a business can adapt and fight the odds of closures and social distancing with a takeout concept.
By staying true to their core values, slowing down and finding opportunities in a challenging moment, Lindsay and Juan have been able to hold on to their concept and mission while continually pushing their vision to new heights, regardless of the external world factors that they are facing.
For Lindsay, it's all about taking a moment, "being a little bit more patient, a little bit more forgiving and a little bit more human".
With a simple takeout menu centered on wine, rotisserie chicken and churros, Tinc Set is paving the way for new dining experiences in the age of unimaginable and ever-changing circumstances.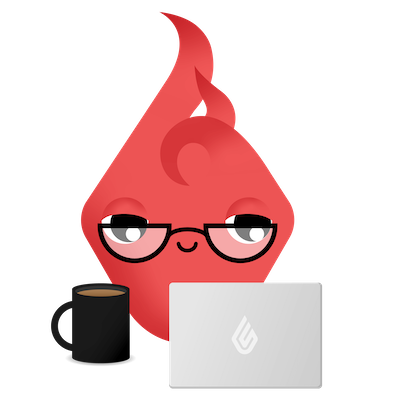 News you care about. Tips you can use.
Everything your business needs to grow, delivered straight to your inbox.