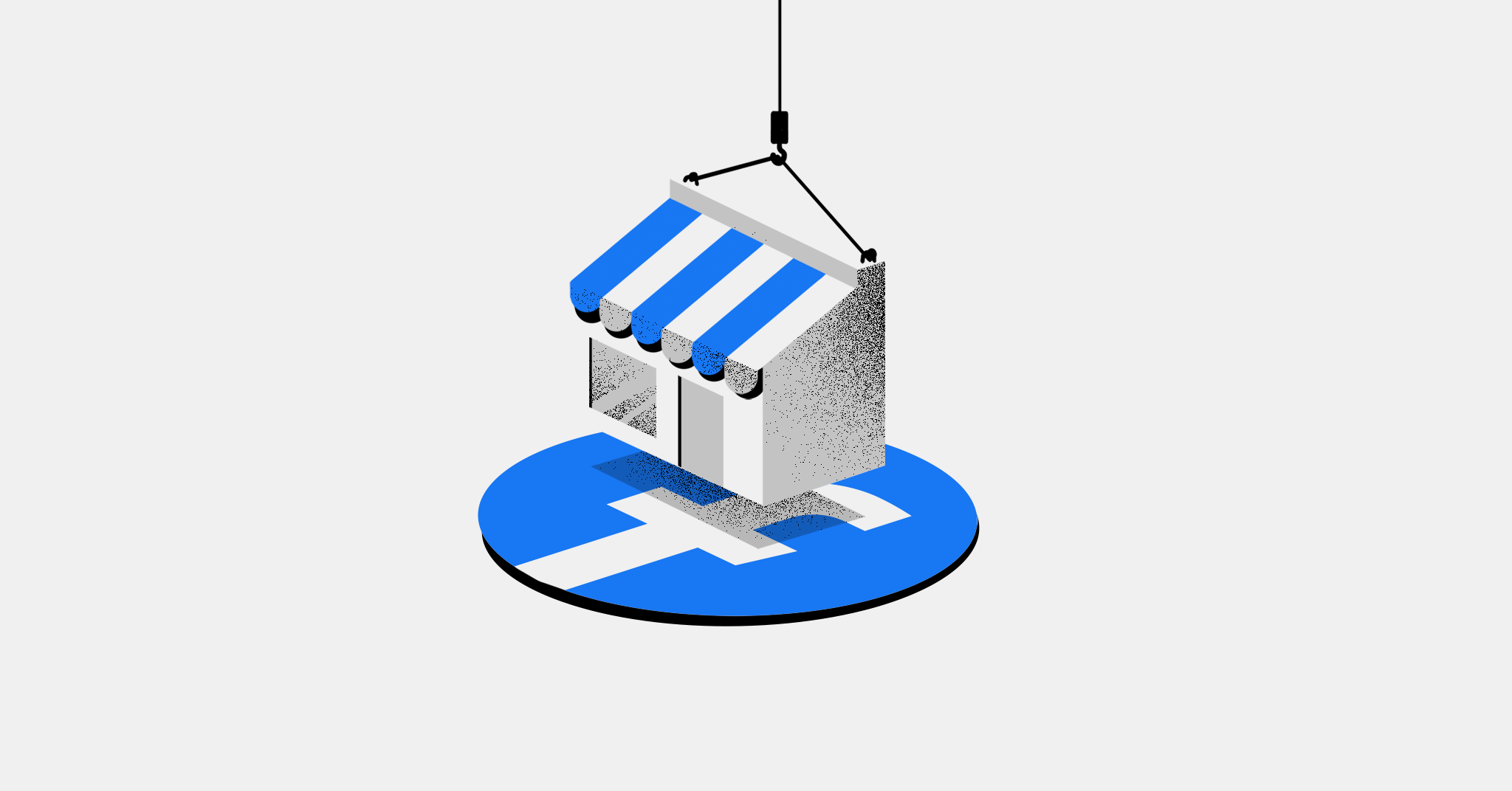 Facebook has over 2.9 billion monthly active users, making it one of the most popular social media platforms in the world. With such a large potential customer base, it's no wonder that businesses are using Facebook to sell their products and services.
In addition to providing a way to build relationships with customers and create brand awareness, Facebook can also be used to sell products and services online. In this blog post, we'll give you everything you need to know about using Facebook to grow your sales, attract new customers, and communicate with them.
We'll cover:
Start your Facebook store in minutes
Forget social sharing. You're ready for social selling.
The benefits of selling on Facebook
There are many benefits to selling on Facebook. For starters, it's a great way to reach a large audience of potential customers. Since so many people are already using the platform, there's a good chance that your target market is already on Facebook.
Another benefit of selling on Facebook is that it's relatively easy to set up a shop and start selling. Using an ecommerce platform like Lightspeed eCom, you can create an online store that can be linked to your Facebook page.
Lastly, selling on Facebook gives you access to powerful tools like targeted advertising and insights that can help you better understand your customers and what they're looking for. When used correctly, these tools can help you boost your sales and grow your business.
First steps to use Facebook for your business
Now that we've gone over some of the benefits of selling on Facebook, let's talk about the things you should keep in mind when getting ready to grow your business on the platform.
Create a business page
The first step to having a presence on Facebook is to create a business page on the platform. This is different from a personal page, allowing you to take advantage of features like Facebook Shop, Ads, Insights and more.
A Facebook page will help you build brand awareness and connect with potential customers on a more personal level. To create a business page, follow this simple instruction.
Start posting engaging content
One of the best ways to create a presence on Facebook for your business is by sharing content that's interesting to your potential customers. This could be anything relevant to your target audience, for example:
lifestyle photos of your products

videos of your business' behind-the-scenes

polls to interact with your followers

industry news your potential customers might be interested in

live videos that answer common questions about your business

stories that share tips for using your product.
By sharing engaging content, you'll be able to build relationships with potential customers and establish yourself as an authority in your industry—both of which will help increase sales down the line.
Sell on a Facebook page, posts, and Marketplace
If you have an online store, you can connect it to your Facebook business page to allow customers to purchase products directly from your Facebook page. This is a great way to increase sales and conversion rates, as it makes it easy and convenient for potential customers to buy from you right on their favorite social media platform.
Lightspeed eCom is an ecommerce platform that powers your business to sell on Facebook. With Lightspeed eCom's Facebook integration, you can sell on your Facebook business page while selling your products on multiple platforms at once—on your website, marketplaces and even other social media like Instagram and TikTok.
To get started, sign up for Lightspeed eCom and connect your store to Facebook using these instructions.
After you connect your online store to your Facebook business page, you'll be able to sell on Facebook in these ways:
Sell through a Shop section on your Facebook page
The Shop section is visible right on your Facebook page and features all products from your online store. It makes it easy for both desktop and mobile users to discover and buy your products in the familiar Facebook interface. Your customers will be able to browse your store on Facebook and buy from you just like they do on your website.
Sell via shoppable posts
With shoppable posts, you can tag products inside of a post on your business page on Facebook. When a customer clicks on the tagged product, they can see its name and price as well as go to the product page to learn more about it or buy it instantly. This way, customers can buy from you while browsing their news feed or browsing your business page.
Sell on Facebook Marketplace
The Facebook Marketplace is Facebook's selling platform, where people look for, buy and sell products. Customers can purchase goods that are available in their region or those that may be delivered nationwide.
The best thing about selling on Facebook with Lightspeed eCom is that when you connect your online store to Facebook, you can sync it with Marketplace too. This way, you don't have to create and update listings on Marketplace manually. Products from your online store will appear automatically, as they do on the Shop section of your business page.
Automate your advertising with dynamic ads
Facebook Ads are a great way to reach more potential customers. With advanced targeting options, you can make sure that your ads are being seen by people who are most likely to be interested in what you're selling. You can target specific demographics, interests and even locations.
With Lightspeed eCom, advertising your products on Facebook can be even more effective.
After you connect your Lightspeed eCom store to Facebook, you'll get the Facebook Product Catalog. It contains information about products in your online store, including availability, description, images, title, price, brand and more. With the Facebook Product Catalog, you'll be able to set up different types of Facebook ads that feature products from your store, including dynamic ads.
Facebook dynamic ads automatically show your product catalog to the most relevant audience across Facebook, Instagram, Audience Network and Messenger. You can use them for retargeting (following site visitors who viewed your products) or to get your products in front of new potential customers.
Use these instructions to set up Facebook dynamic ads featuring products from your Lightspeed eCom store.
Optimize your ads with Meta Pixel
To make sure you're getting the most out of your Facebook ads, it's important to measure and analyze your results. That's possible thanks to the Meta Pixel (previously known as Facebook Pixel). It is a piece of code that tracks your store visitors' behavior, providing you with a lot of helpful information:
It measures conversions so that you know exactly how your ads are performing.

It records visitors that left your store without making a purchase so you can follow up with ads later—also known as retargeting.

It helps you advertise to people similar to your existing customers.
Lightspeed eCom merchants can set up the Pixel with no technical skills whatsoever.
Check out these instructions to learn more about how to use the Meta Pixel and start making the most of your Facebook advertising.
Provide customer support via Facebook Messenger
The easier you make it for customers to reach out to you, the more likely you are to capture new customers and retain existing ones. Facebook Messenger is the perfect tool for that: it's fast, convenient and most people already use it. What's best, you can use it not only on your Facebook business page but on your website too.
With Lightspeed eCom, you can connect your online store to Facebook Messenger to add a real-time live chat to your website. Your customers will be able to reach out to you from any page of your website.
Both you and your customers will see your chat history in Messenger and the live chat on your website.
Check out these instructions to learn more about how to set up a Facebook Messenger live chat for your business.
Best practices for selling on Facebook
To make sure you're getting the most out of selling on Facebook, here are some things to keep in mind:
Add a Shop Now Button to your Facebook page
A call to action button can be displayed under a cover picture on your Facebook page. Use the Shop Now button to let people know they can make purchases on your page and direct them to your shop.
Depending on your business, you can use other call to action buttons. For example, if you're building an email list, use the Sign Up button. If you want potential customers to contact you, choose the Send Message call to action button.
Strive for a high-quality product catalog
Remember, customers can't physically see or touch your products before they buy them, so it's important to give them all the information they need to make an informed decision. Make sure your product descriptions are clear, concise and accurate. Be sure to include plenty of high-quality photos from multiple angles. Customers want to know exactly what they're buying before they make a purchase.
Provide excellent customer service
Customer service is important for any business, but it's even more important when selling online. This is because customers can't come into your store and talk to you face-to-face if they have questions or problems with their purchase. That's why it's important to respond quickly to questions and concerns sent to your page via Facebook Messenger.
Here are some tips on how you can use Facebook Messenger to drive more sales in your store:
Answer customers' questions as quickly as you can.

Your Facebook business page shows how quickly you respond to messages. When people see that you reply very fast, they feel more confident about your company.

Mention your current deals

while communicating with customers. For example, if someone asks if you deliver to Australia, say that you also offer free shipping on global orders until the end of the day.

Set up auto-response

for situations when you're away and can't answer immediately. Make sure to specify when you'll be in touch again. You can also set up automatic greetings and auto-responses to the first message someone sends to you.
Use targeted advertising wisely
Targeted advertising is one of the most powerful tools at your disposal when selling on Facebook. When used correctly, it allows you to show your ads to people who are most likely to be interested in what you're selling—meaning you'll get more bang for your buck and boost your sales in the process. But be careful not to overdo it with the targeting. You don't want to turn potential customers off by bombarding them with too many ads for your products or services.
Monitor your insights
Once you start selling products or services on Facebook, it's important to monitor your page's Insights so that you can see how well your efforts are paying off. Insights will show you things like how many people are viewing and interacting with your content, what kind of impact your ads are having, and more. This information will be invaluable in helping you fine-tune your strategy so that you can maximize your results.
To Sum Up
Whether you're a small business or a large corporation, selling on Facebook can be a great way to boost sales and reach a larger audience. With almost 3 billion active users, there's no shortage of potential customers on the platform.
By following the tips in this blog post, you can set up a successful sales strategy using Facebook:
Sell right from your Facebook page, posts, and Marketplace

Save time on ad creation with dynamic ads

Measure your ad performance with Meta Pixel, as well as use it for retargeting and reaching new audiences

Respond to customers' questions quickly via Facebook Messenger chat, no matter where they reach out—on Facebook or your website.
To set up your Facebook store and benefit from other social selling and advertising tools, sign up for Lightspeed eCom and start generating sales on the most popular social media platform.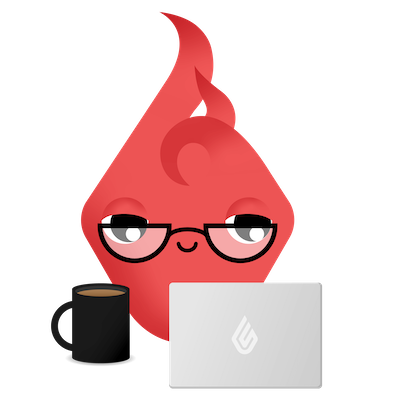 News you care about. Tips you can use.
Everything your business needs to grow, delivered straight to your inbox.