There are as many baristas out there as there are coffee shops. That's to say, there's a lot.

But what is a barista? Before hiring one, you should understand what it is they do, and what makes one great. A great barista is an invaluable asset to your cafe or restaurant. So knowing what to look for is a plus.

Let's take a look,


Get top tips for hiring smart
Download our guide, with tips on everything from hiring new team members to lowering labour costs
What is a barista?
A barista is a title given to someone who makes and serves coffee products on a commercial basis.
The word itself originates from Italian, the language for which most coffee lingo is drawn from. Confusingly, the name comes from their word for bartender. It should not be confused with 'barrister' which is a type of law practitioner.

Baristas on the high-end of the spectrum know everything about the coffee-making process; origins, roasting techniques, and the other subtle nuances that influence flavour and texture.

They can use that knowledge to create an experience based specifically on customers' personal preferences. They're the sommeliers of the coffee world.

But not every Barista needs to be a virtuoso. As a minimum requirement, a barista needs to know how to make good coffee. But as we'll see, it doesn't end there…

What does a barista do?
As we've already mentioned, the central and most obvious function of a barista is to prepare coffee for customers.

But considering all the other responsibilities that come with the role, the coffee-making part almost seems marginal.

Not only must baristas make coffee, they must regularly clean and maintain espresso machines, grind beans for batch brews or to fill hoppers, make purchases orders for cafe inventory like milk, liquors, and baking supplies and collect cups and plates from the seating area.

Obviously, the breadth of a barista's responsibilities will depend on how much staff you have on hand. Some of the duties above can be carried out by bussers or casual staff but they're nonetheless skills a barista should possess.

Another important responsibility of baristas is taking customers' orders and processing transactions, tasks that are made much easier by a cafe point of sale.

With Lightspeed Restaurant, for example, baristas can easily punch in customers' orders from a pre-uploaded iPad menu. They can tag that order with a customer's table number or name for a personal touch.

Not only that, baristas can seamlessly take payments, with easy functions for splitting bills or adding tips.
How Caffe Napoli use data to help their baristas excel.
Caffe Napoli, an Neopolitan expresso specialist with locations in Rome and London, are able to track barista's performance in the Lightspeed back office.

There they can access an overview of turnover rate, number of receipts and average transaction value per employee across all locations.
"I use that data to create goals for my employees," says CEO Fabio Compagnoni. "For example, I can take the average transaction value across all my employees and locations, then give them a bonus if they increase it by 10% in a week. It's great for motivating my baristas. I can aslo track turnover by employee to see which staff are bringing in the most revenue."
See Lightspeed in action
Watch our webinar, and discover how Lightspeed can drive your business forward.
Skills needed to be a Barista
Good baristas have an intimate knowledge of coffee. They know what good coffee tastes like, and what a cup's flavour profile says about the beans, the machine or the water used to brew it. Moreover, they know how to clean and maintain various cafe equipment.

They're also good with people, since a large part of their job is interacting with them. Your barista is essentially the face of your brand.

Therefore, they should be able to assist customers in deciding what to order, deal gracefully with customer complaints and generally set the tone of the cafe.

On top of this, a good barista knows the measurements, milk frothing techniques and temperatures involved in making different coffee beverages correctly. After all, the quality of your coffee is crucial to your cafe's success.

It's important for a barista to not only have this knowledge but also the ability to impart it onto other staff, decreasing their workload while maintaining consistent quality.

Finally, a good barista is a master of time management. Different beverages take different amounts of time to produce.

When things get busy, your barista should be able to handle multiple orders at once, by prioritizing more lengthy tasks—making a cup of Aeropress coffee, for example—over the short ones, like making a single espresso. This way, all the beverages reach customers at the right temperature.
The right barista is waiting for you
Even within today's stretched labour market, finding a good barista should never be too hard. Just make sure you know what you're looking for.

Want to know more about optimise your business? Talk to us.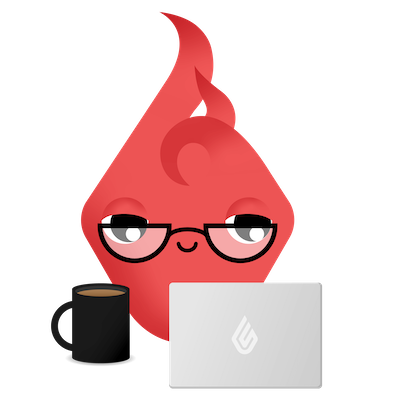 News you care about. Tips you can use.
Everything your business needs to grow, delivered straight to your inbox.