So you're passionate about coffee, people, and pastries. Opening a cafe may be a lifelong dream, or maybe you're looking to expand your existing business into a booming collection of coffee shops.

It's time to delve into our guide on how to make your cafe a success. Here's what we'll be covering:
See Lightspeed in action
Lightspeed is the unified ePOS and Payments platform powering ambitious entrepreneurs in over 100 countries.
Find the right location
Foot traffic is a key factor in getting customers through your cafe's doors. The only way to benefit from foot traffic is to locate your cafe in a place where there's a lot of it.
Think about the kind of foot traffic you want. Do you want to serve busy commuters and office workers during weekday morning and lunch rushes? Or weekend shoppers in need of a caffeine boost?
In other words, who are your target customers?
Foot traffic won't translate into sales unless your cafe appeals to the people passing it. This is why it's important to define your target customer early on. The customers you target will greatly influence how you run your coffee shop. For example, if you target office workers, and locate your cafe in a business district your busiest periods will be the early morning and lunchtime hours.
Your cafe would also be quieter on weekends than it would be in, say, a residential or shopping district. So you may have to pull customers in with deals and promotions to grow your weekend trade.

If you're targeting a broader customer demographic, you may want to open a coffee shop in a location with a good balance between residential, commercial, and office spaces – just to cover all your bases.
Scope out your competition
When choosing a location for your cafe, it's also crucial to know who you're up against.

Research the local business landscape. Are they serving similar products to yours? If so, think about how you can differentiate yourself. Research average prices in the area, and consider that in your menu engineering.
But don't only look at competitors. What local businesses, institutions, and facilities could complement your business and further drive foot traffic?
For example, if you open near a university, you may be more likely to attract students looking for somewhere to work. If you open near a gym, you may attract customers looking for a pick-me-up before a workout.
Don't forget about rent
Rent is one of the main business expenses of starting a cafe, so you always should weigh up the cost of rent with the advantages of a good location.
High rent prices will be reflected in your menu prices. So the cost of rent mustn't leave your product with a mark-up that your target customer simply can't afford.
Also consider the size of your premises, and how that can affect the rent price. For example, Caffe Napoli were able to reduce their rent costs by minimising their space.
"Since the rent in London is very high, and we're a quick service espresso bar serving office workers and hospitality staff—we didn't need much space," says CEO and Founder Fabio Compagnoni.
"So we kept our costs down by opting for a very small premises–an old cab station with just one window facing the pavement. The rent was very low compared to a big shop and it's easier to manage a small location with less people. Rent shouldn't be more than 15% of your total income."
Get properly licensed
As with any business, there are certain licences and legal requirements for starting a cafe in the UK. Get properly licensed before you're up and running. Be sure not to skip this step, starting unlicensed could lead to some hefty penalties.
Food business registration
Before starting any food business you will need to make sure that you are registered as a limited company with Companies House. Once registered as a limited company, you'll then have to register as a food business at your local council. You should register at least 28 days before opening your business.
Commercial buildings are classified based on their use. If your premises wasn't previously used as a food service business, it may be under a different classification. In this case, you'll need additional planning permission from your local council to change its classification. Registering a business is completely free and cannot be refused–at least they make that part easy for you!
Pavement licence
If you plan to have outdoor seating at your cafe (and it would be a great bonus if you did), you will also need to secure a pavement licence from your local council.
A pavement licence allows you to legally place removable furniture in the space outside your coffee shop, as long as you're not obstructing any public thoroughfares by doing so.
The fees for these licences is capped at £100 and is valid for one year after which it will need to be renewed.
Insure your business
As with opening any kind of business, it's best to expect the unexpected. Accidents happen, and it's wise (or even compulsory) to have the right insurance to cover yourself when they do.
Employers' liability insurance
If you plan to have employees, you're legally required to purchase employers' liability insurance. It helps cover compensation costs if an employee becomes sick or injured at work. You must get employers' liability (EL) insurance as soon as you become an employer, and, according to the UK government website, your policy must cover you for at least £5 million and come from an authorised insurer.
Public liability insurance
Public liability insurance covers claims against your business for damage to a customer's possessions or accidental injury to a customer caused by you or an employee. It's not a legal requirement for starting a business, but good to have if something should happen to a customer on your premises.
The costs of public liability insurance also depend on the size and nature of your business.
Invest in staff
Your employees are important to the success of your cafe. If they're well-trained, they can build up your reputation by making sure your products are prepared properly every time.
If they're happy, that's going to be reflected in their customer service. So make sure your cafe staff get a fair deal. Unhappy staff can damage your business.
Optimising labour through technology
Caffe Napoli use the Lightspeed ePOS staff performance reports to track staff performance and incentive its employees.
Access an overview of turnover rate, number of receipts, and average transaction value per employee across all locations.
"I use that data to create goals for my employees," says Fabio. "For example, I can take the average transaction value across all my employees and locations, then give them a bonus if they increase it by 10% in a week. It's great for motivating my baristas. I can also track turnover by employee to see which staff are bringing in the most revenue."
With clear oversight of employee performance, Fabio can work to reduce his labour costs while improving employee satisfaction in the process.
With Lightspeed Advanced Insights you can perfect your workforce planning thanks to heat maps that show when your peak hours are. Server reports also let you identify top performers and uncover coaching opportunities for your employees.
Implement technology
Starting a cafe can be a stressful process, so it's important to invest in technology that makes your life easier.
Electronic point of sale
An ePOS (electronic point of sale) like Lightspeed Restaurant lets you serve faster with one flexible platform.
A modern ePOS will let you take orders from anywhere in your cafe premises through the use of an iPad and a WiFi connection. You can send orders directly to your kitchen or barista station for quick and seamless communication.
Lightspeed Payments
Another fantastic element of Lightspeed is that it comes with embedded payments, letting you provide customers with an effortless payment experience while saving transaction data for clearer reporting and faster end-of-day reconciliation.
Here are more benefits of Lightspeed Payments:
Settle payments fast

–select any table number among all open tables.

Instantly sync payment status

–get real-time communication between your terminal and ePOS.

Simple bill-splitting

–split bills among groups and let customers pay at different times.
Kitchen display system
Many cafes use kitchen display systems (KDS) to streamline their workflow and cut down on paper use.
You can enjoy front and back of house harmony by seeing how many items come from each order directly on the ticket, and–if you have takeaway–you can easily advise the front of house when an order is ready for pickup.
Market your cafe
Marketing is a key part of opening or expanding your cafe. There are several channels to market your business, but since marketing usually requires time and/or money it's best to be selective about which one to leverage.
Social media
Social media is the quickest and easiest way to market your cafe. It doesn't cost anything to start a page and gives you instant access to potential customers.
Select which social channels to market based on your target customer. Audiences vary by channel, so make sure you focus your efforts in the right place.
Develop a social media plan to ensure your marketing aligns with your overall business goals. Use the SMART framework (specific, measurable, attainable, relevant, and timely) to outline the content and goals you wish to reach.

PR
PR is one of the most effective ways to market your business. People love a good story, so make sure there's one behind your brand. Whether it's about your supply chain, your founders, or what your product represents, a coherent story piques people's interest and sticks in their minds.
Once you have a story, think about how you can tell it to your target audience. What kind of media do they consume? What outlets are you likely to be able to reach them in? Once you've decided who and where to target your PR, start building relationships with journalists and bloggers who will be able to distribute your cafe's story.
But again, a good story here is vital, and bloggers or a journalist need a story to grab people's attention, so think about how you can weave a story from your cafe brand. Finally, don't leave it until the last minute. The process of planning a story for magazine or online editorials can be lengthy, so leave enough time for the process to unfold.
Email marketing
Email marketing may not be the most effective strategy when starting, since people are unlikely to open an email about a coffee shop they don't yet know about. Plus it would be hard in the early stages to put together a comprehensive email list.
This strategy is better suited to when you're more settled in, and you've started building a solid customer base.
When you have this, you can find a method of collecting customer data like an email address, then target people who have already been to your cafe with deals, newsletters, and promotions. Caffe Napoli use free Wifi to collect data. "We offer free Wi-fi where customers simply need to give their names and email to access it." says CEO and founder Fabio Compagnoni. "We can use that data to retarget them with promotions based on location."
Loyalty
Another effective marketing strategy are loyalty programmes, which can not only keep your brand front of mind of customers but is effective in driving up customer retention and repeat business.
By integrating your Lightspeed ePOS with 5loyalty, you can allow customers to earn and redeem bespoke loyalty rewards. Many cafes and coffee shops offer a loyalty programme where customers can enjoy their 10th coffee for free, or receive a free pastry on their 5th visit.
Set your sights on expansion
Once you have established your location, you might start to consider expanding. Lightspeed customer WatchHouse did exactly that.
WatchHouse was founded in 2014, and began with one tiny site in Bermondsey, South London. Fast forward to 2023, and WatchHouse has fourteen coffee houses and is growing.
When considering expansion, it's important to look at the different locations you'll be opening in, and how you can tweak your offering. At WatchHouse's Fetter Lane location, they know customers are on their way to offices, so the location is more of an espresso bar, where you can get your coffee and and go. This style differs from the Somerset House site which is part of a gallery, and so there is ample seating, as they know customers will be there to enjoy a more relaxed time and soak up the atmosphere. At this location in the evenings, WatchHouse also serves a carefully curated wine list and small plates menu.
"Each of our locations are designed to play a contemporary role in the Modern Coffee experience, while also preserving their unique history in the community." – WatchHouse explains.
And the good news is that when it comes to expanding, Lightspeed will be there with you along the way. At the aparthotel group Staycity, Lightspeed lets them manage multiple locations with ease.
"We know that we can go from one small café bar with one register up to a site that's got six registers on the go, adding more as we need them. In the summer months, when we offer an alfresco dining option at our aparthotels, we can just take a handheld iPad mini out and start taking orders right away." shared Simon Lee, Head of Food and Beverages.
Having the right technology in place makes expansion a much smoother process. As a multi-location business, Lightspeed lets you:
Add new locations in your ePOS and start serving instantly.

Update online menus across all locations at once.

Use shared customer data to provide customers with a seamless experience at every location.

Create and customise a new menu for each location, or assign menus to specific devices and use cases.
Brewing up something exciting?
Whether you're opening your first cafe or expanding into a new market, technology can aid you on every step of the journey. Keen to get started with Lightspeed Restaurant? Let's talk.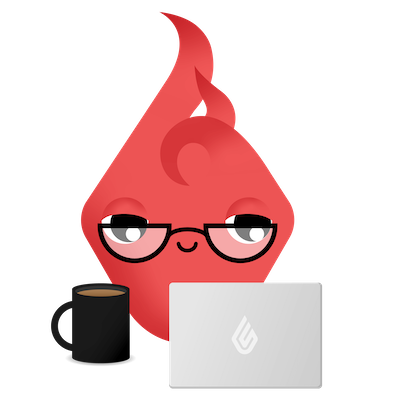 News you care about. Tips you can use.
Everything your business needs to grow, delivered straight to your inbox.