Employee turnover makes up a significant portion of restaurant labour costs. Replacing staff is an expensive and time consuming process.
Moreover, a high employee turnover rate can seriously affect staff morale and engagement, negatively affecting staff effectiveness and customer service.

While you can never eliminate staff turnover completely, there are ways to reduce the rate at which staff come and go.

Being able to calculate and track staff turnover rate, for example, makes it more manageable.

So what is the employee turnover rate, and how can it help you?

Let's take a closer look.


What is employee turnover rate?
Staff turnover rate measures the number of employees who leave the company through either resignations or layoffs during a given period relative to your restaurant's average employee headcount.
Okay, that seems simple enough right? So why is employee turnover such a headache for business owners?
High employee turnover rate is expensive
When employees leave, you have to find their replacement. Each phase of that process weighs heavily on your time and budget: lost productivity, job listing and agency fees, reviewing applications, interviews, training – the list goes on.
Restaurants often invest resources in new employees who are unlikely to stick around for long. The cost of recruiting and onboarding a new employee is estimated at between 15 and 25% of their salary.
If the statistics are to be believed, about 13% of these recruitments will
end in failure. So out of 100 employees you hire, 13 of them will leave.
High employee turnover rate is bad for company culture

If you have a revolving door of employees who don't stay for long, it's hard to foster an effective work culture where staff feel a sense of belonging and accountability.

Think about it, how can a team work together if its members are constantly changing?

Fostering team spirit among your staff could seriously lower your employee turnover rate. It's a positive feedback loop: low staff turnover leads to better morale which in turn leads to even lower staff turnover.
Why is employee turnover rate higher in restaurants than it is in other industries?
Employee turnover rate for hospitality is disproportionately high. In research conducted by Lightspeed, 34% of UK businesses interviewed reported that they have 'struggled to retain staff'.
Factors such as low salary, long working hours, and limited opportunities for advancement are often cited as reasons for this high employee turnover rate.
However, it's a little more complicated than that. Let's look at some common pain points which lead to high employee turnover rates.
Miscommunicated expectations

A common cause of staff turnover is failure to communicate the full scope of tasks and responsibilities required from a new employee.

Poor organisation and time limits can mean that not all expectations are fully communicated during the recruitment process.

As a result, you end up with a classic case of 'this is not what I signed up for' and an early resignation.
Unreliable recruitment process
For lack of time or resources, restaurants sometimes look to less fool-proof means of recruitment: word-of-mouth, friends or family members.

This is certainly cheaper and more efficient in the short term, but it can often land a restaurant with someone who just isn't a good fit for the role. They lack experience, skill or interest in doing a good job—a rarely stick around for long.
Ineffective selection process
When the recruitment process relies on ATS (Application Tracking System) software to select candidates, there is a risk that the selected application doesn't fully match the position.

This is often a result of the software being incorrectly configured. It's a costly mistake, often letting more suitable candidates fall by the wayside.
Why do you need to know your staff turnover rate?
Now that you understand the main causes of high employee turnover rate in the hospitality industry, it's time to learn how to calculate your own establishment's staff turnover rate.

Knowing your own turnover rate allows you to better control it, and gives you a benchmark for comparing rates over the longer term.
How your restaurant staff turnover rate is calculated
Let's go directly to the formula for calculating employee turnover rate.
Restaurant staff turnover rate formula
Number of employees who left the restaurant
÷
Average number of restaurant employees
×
100
First, choose the period for which you are going to measure the staff turnover rate.
Say you want to calculate your annual turnover rate. To do this, you calculate the number of employees who left your restaurant during the year in question. Let's say 15 employees left your restaurant in 2019.
Next, you need to determine the average number of employees in your restaurant in 2019. Let's say you had 8 employees in 2019.
Restaurant turnover rate:
Restaurant turnover rate :
15 ÷ 8 = 1,875
= 187 %
Using employee management software to track restaurant employee turnover rate.
While calculating a restaurant's staff turnover rate is relatively straightforward, you can still at the same time automate the process using your ePOS software.

You can integrate employee management software into your ePOS to track your employee performance while managing payroll and scheduling.
At Lightspeed, we particularly like Planday. By consolidate employee data from your ePOS, Planday saves time and labour costs by consolidating employee management within a single easy-to-use app:

Bring more efficiency to scheduling

—Update and modify schedules through an app, giving staff transparency and allowing them to swap shifts, request vacations and set availability.

Save labour costs with accurate time tracking

—Staff can punch in and out from the app, and they'll get reminders to punch out when their shift finishes. You set a GPS radius around your location so you know who is on site, and when.

Share data from your ePOS for detailed insight

—overlay employee data from Planday with revenue data from Lightspeed ePOS to fully utilize your most profitable staff.
Start your restaurant's digital transformation
Lightspeed Restaurant ePOS provides your restaurant with tools for longevity. Download our free guide and learn how to build a more resilient business.
5 practical tips to reduce staff turnover in your restaurant

Now that you are able to calculate your restaurant staff turnover rate, it's time to think about what you can do to reduce it.

Here are some simple tips to reduce staff turnover in your restaurant:
1. Ask for feedback
When an employee hands in their resignation, start a dialogue of honest feedback about why they're leaving and what can be improved. Feedback is crucial for identifying blindspots in your employee management.
While it's tempting to defend your ego, it's more fruitful long-term to listen to and act upon employee feedback. By doing so, you can work towards avoiding further departures in the future.
Make employee feedback a regular feature of your management style. During staff meetings, ask employees if anything is bothering them and encourage suggestions to improve their day-to-day. You may uncover problems you never knew existed.
For example, you might learn that even your most skilled waiters have difficulty describing menu items. To ease this issue, you could set up menu tastings for new employees and ask them to explain what they taste in their own words, thus preparing them for customer interactions.
Feedback is a golden opportunity for improvement. It can also strengthen bonds with employees by demonstrating that you value their input. Valued staff are happier staff, and happy staff mean lower employee turnover rate.
2. Motivate employees
Another way to reduce staff turnover is to foster motivation among your team. Here are our top tips for motivating employees:
Create opportunities for growth
Invest in the future of your staff by providing training and advancement opportunities.

Offer promotions to the most effective employees.

Upskill your employees so they can see their work as a career, rather than just another stepping stone.
Offer competitive salaries and / or benefits
Offer competitive salaries—find out how much other restaurants in your area are paying and offer either an equivalent or higher salary

Implement an attract tip system into your employee benefits package

If you can't afford to pay your employees more than your competition, offer other perks like paid leave, flexible scheduling or a travel subsidy.
3. Recognise the efforts of employees.
Praise and recognition go a long way to foster staff satisfaction and lower employee turnover rate.
When an employee feels valued, they're more motivated and work more efficiently. Recognising employees can be as simple as mentioning their achievements in a team meeting, or giving them a cash bonus at the end of a particularly busy holiday period.

When recognising an employee's achievements and qualities, always respect the golden rule: give congratulations in public and feedback in private.
4. Optimise the process of recruiting and onboarding staff
Here are some tips to implement to optimize the recruitment of your staff.
Onboard, onboard, onboard.
A positive onboarding experience can seriously lower your employee turnover rate.

67% of employees who experience a positive onboarding process are more likely to stay with an employee for more than three years. Give your new hire the best possible welcome to maximise retention.
Manage expectation by defining what a new employees first week will look like

Send an

onboarding handbook

beforehand.

Integrate the new employee into your employee management software.

Check in with newcomers regularly to gather feedback and identify pain points.
Don't neglect training
Once the new employee is on board, think about training them as quickly as possible on the elements that will make them a productive employee.
This will increase the likelihood that it will stay in your restaurant for the long term.

To give a real world case study, international cafe chain Caffe Napoli ensures that all their staff receive the same training on Lightspeed Restaurant ePOS, so they get the right preparation to start working effectively, whether they're hired in London or Milan.
"I have a team dedicated just to learning and teaching the a to z of Lightspeed. With 24 locations, I need to ensure that each has the same technology, that they can receive the same support," says CEO Fabio Compagnoni.
5. Invest in modern technology that supports your people
An aging point of sale or cash register system can have an impact on the retention rate of your best employees. Frequent malfunction, poor usability and poor connectivity can undermine your employee's morale and motivation.
Modern, intuitive and user-friendly point of sale solutions can enhance employee day-to-day tasks instead of hindering them.

A cloud-based ePOS like Lightspeed Restaurant, for example, allows your servers to take orders at the tables via an iPad, avoiding input errors and incessant back and forth between the kitchen and tables. Orders are sent automatically to the kitchen.
The art and science of employee turnover
It's hard to find the right employees for your restaurant – that's why restaurant turnover is so high. However, knowing your establishment's turnover rate gives you the necessary means to reduce it.

If you find that your turnover rate is spiraling out of control, take steps to reduce it. Praise your staff when a job is done well, use different tactics to get them engaged, and ask for regular feedback.
If you are looking to optimize your restaurant's workflows while improving employee experience. Let's talk.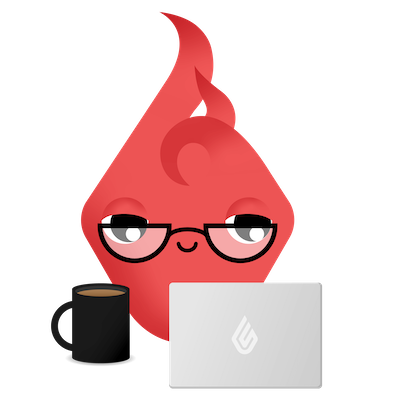 News you care about. Tips you can use.
Everything your business needs to grow, delivered straight to your inbox.