In the past few years, we've seen a total upheaval in the way consumers spend their money. The pandemic, a looming economic crisis, rising inflation, and higher costs of living have contributed to a tumultuous and often confusing time for consumers and the financial industry as a whole. Where do we go from here, and what are some of the trends we can expect in the years to come?
In this post, we'll talk about one aspect of the evolving financial landscape that experts are keeping a close eye on: the future of credit card payments.
Current state of the industry
Credit card processing has become integral to any shopping experience. According to Money, in 2010, credit card penetration stood at 40%. By 2025, this is expected to rise to 71%. Most people have at least one credit card, and point-of-sale companies are increasingly integrating credit card processing as part of their offerings to meet demand. In fact, 79% of UK adults own a credit card.
Despite an increase in debit card usage amid inflation fears and risks associated with borrowing in the face of economic uncertainty, consumers in the United Kingdom continue to borrow and use credit cards at a rising level.
The bottom line is that credit cards will always be relevant. The way we borrow will evolve, and retail and hospitality merchants must evolve with consumers if they want to stay competitive.
In this article, we'll discuss five trends to expect in the world of credit card payments in 2023 and beyond:
We'll also cover the importance of having a good payments and POS partner that can evolve with your business.
Introducing Lightspeed Payments
Join Lightspeed's Sales Engineer and payments expert Nick Van Den Brulle as we introduce a faster, easier way to handle transactions directly from your electronic point of sale.
Credit card use will increase
It may go without saying, but credit cards are the payment type of the present—and the future. With the emergence of new technology, though, they must evolve. And despite concerns about inflation and costs of living, Britain's relationship with credit cards are expected to rise.
With such challenges top of mind for most consumers, credit card issuers and networks will continue sweetening offerings to fight inflation and increase usage.
Rewards programs, cash back, exclusive memberships, flexible payment options, and attractive rates are just a few of the ways issuers are trying to promote credit card usage. These programmes will continue to shift as data shows what matters most to consumers when it comes to using their credit cards. It all boils down to incentives.
Contactless and mobile payments are here to stay
Shoppers are all about convenience. And, mobile and contactless payments are delivering seamless checkout experiences that consumers are looking for. The shift toward mobile payments will increase as they become a widely accepted form of payment everywhere, from local brick and mortar shops, to large retailers.
With digital wallets like Apple Pay, Google Pay and Samsung Pay, customers can easily complete transactions. Using Near-Field Communication technology (NFC) so users can simply place their device near terminals to pay, these wallets are secure and encrypt credit card information, removing the need for physical wallets.
Contactless payments include tap functions on credit and debit cards, which have soared in use over the past few years. Most POS systems and terminals accept tap payments and consumers can expect tap limits to increase in the near future as tap becomes even more widely used.
Plus, QR code payments are on the rise – customers simply scan the code and are prompted to enter their payment details or use a digital wallet to pay.
Merchants recognise the value of mobile payments—the ease of digital wallets could contribute to greater sales. And for companies with high monthly transaction volume, these types of payments are invaluable because of the efficiency they deliver when it comes to making sales—they're perfect for speeding up service.
Security and fraud prevention measures will improve
As the payments industry evolves, credit card networks are placing renewed focus on security. With the rise of crypto payments and card-not-present options, there's more opportunity for fraud and security breaches.
Here are some security measures that you can expect to see more of:
Tokenisation: A form of security used by digital wallets that heightens security. Credit card information is encrypted and terminals receive a set of random numbers called a "token" rather than the actual card info. This ensures that no one can view customer data. The tokens themselves are protected and stored securely.
Biometric information: Banks and card networks are trying to diversify the ways in which they authenticate transactions and mitigate fraud. One technology on its way to prominence is biometric authentication. It's the use of a digital identity rather than the usual login and password information to verify customer identities. Biometric methods include fingerprinting and facial recognition.
Increased regulation: Consumers are becoming more interested in cryptocurrencies as a form of payment. But this isn't without risk—and fraudsters can easily target this unregulated market. That's why increased regulation of these online payment markets could come into play, despite experts touting one of the benefits of the crypto market being its lack of regulation.
Artificial intelligence: Banks and other financial institutions are starting to use AI software and programs to regulate fraud, meaning there's less need for manual monitoring. These systems can help detect fraud in the early stages, prevent cyberattacks, and heighten security for credit card transactions, as well as user bank accounts.
These are just a few of the newer and emerging technologies being used to counter cyberattacks, security breaches, and fraud. As these activities become more sophisticated, technology is keeping pace.
Buy-Now-Pay-Later will become standard
Buy-Now-Pay-Later (BNPL) technology has shaken up the state of credit card payments. With this technology being implemented at point of sale, credit card issuers have had to up the ante to ensure consumers keep borrowing credit, the traditional way of collecting debt.
BNPL is a short-term loan. Consumers purchase products at point of sale online (and even in-store) and pay over time in instalments. BNPL companies like AfterPay and Klarna offer (weekly, bi-weekly, or monthly) payment plans over a certain period of time, usually ranging from 3-12 months.
As life becomes pricier, BNPL is a tempting way for many consumers to make purchases they otherwise wouldn't be able to afford in one go. This can be a slippery slope, but if consumers can make their payments on time, it's extremely convenient. Most companies don't charge interest on the payments either, unless you're late or don't make the payments at all.
Either way, the credit card industry has to come to terms with the fact that BNPL is rising in popularity and here to stay as a form of short-term financing.
Social commerce is on the rise
What does social media have to do with credit card payments? Well, everything. There are billions of consumers on social media, marking endless potential for the payments industry.
What is social commerce? It's when businesses and individuals sell products and services online on platforms like Facebook, TikTok, Instagram, and more. In fact, over half of businesses globally expect to sell online this year and beyond. That's a massive opportunity for the payments industry. It's important for big players to ensure that customers have seamless checkout experiences online so that they continue to shop.
Credit card networks and payment companies are taking the opportunity to streamline processes to ensure shoppers get a frictionless online experience. Many large retailers will start to adopt all types of payment methods online, including digital wallets.
As more technologically savvy consumers come into play, these platforms will continue to boom. The payment industry will have to keep up to ensure shoppers don't abandon their carts due to complex or slow checkouts or websites that aren't user friendly.
The importance of integrated payments
There are plenty of other trends that we didn't cover. Those include the declining use of cash for in-store purchases and customers' shift toward self-checkout. With all these trends in mind, what does this mean for merchants?
Well, it's more important than ever to have a payment and ePOS solution that can keep up with payment trends and help merchants position themselves as leaders in their space.
Merchants should work with payment processors that allow for a wide range of payment methods, online and in-store. In this day and age, customers expect to be able to pay in a variety of ways—the days of cash and debit-only are over.
Businesses should be able to reconcile payment data easily, automate transactions, and view valuable insights on their customers and operation as a result of an integrated solution. All of these features combined can empower merchants to stay ahead of changes in the credit card industry.
Plus, an all-in-one payment processor and ePOS is crucial for online payments. A self-hosted, integrated gateway and processor ensures smooth mobile checkout experiences for customers.
Lightspeed's unified Payments and ePOS platform offers all these features, and more. It's a one-stop solution for growing businesses, designed to help ambitious retailers level up in their industry. With Lightspeed, merchants can scale, identify top revenue streams, and offer premium customer experiences from start to finish.
Merchants can evolve with the payment industry
While it may seem the payments industry is changing at a dizzying speed, having the right ePOS and payments solution in place can make a world of difference in a time of inflationary uncertainty, rising debt, and other challenges.
Despite these challenges, the credit card trends we covered in this article are exciting for consumers and businesses alike. There are more opportunities than ever to make sales, and more channels for merchants to thrive in. With the right payment tools, merchants can tap into these opportunities to drive revenue.
To learn more about Lightspeed's unified Payments and ePOS platform, talk to one of our experts today.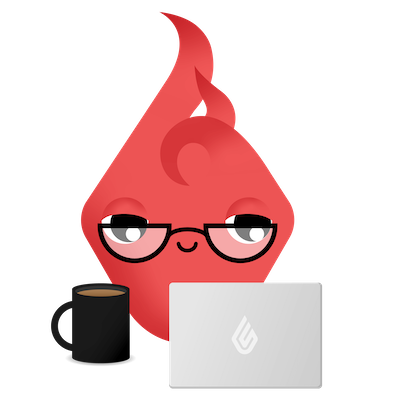 News you care about. Tips you can use.
Everything your business needs to grow, delivered straight to your inbox.