As the place where payments and returns are processed, the till has always been the cornerstone of any small business. For most, an image of a clanking mechanical device comes to mind.
But technology is changing the way we do retail, and in 2019, till systems are different. While still carrying out their more traditional functions—processing sales and transactions—they're now capable of a whole lot more. That's why investing in the right till software can be a contributing factor to small business success.
How to run a small business from a single till system
A digital till system like Lightspeed ePOS is more than just a cash register; it's an all-in-one solution that helps you run your entire operation, from inventory management to sales analytics. On top of that, we provide you with all the tools to grow your business.
Below we'll take you through some of the main benefits of a digital till system, and how you can use one to take your small business to the next level.
Stay on top of your stock management
Stock management is one of the biggest costs for a growing business. If you're investing in till systems, make sure you choose one that provides reliable and efficient stock management tools.
For example, Lightspeed lets you integrate vendor catalogues, making purchase ordering faster and more secure. You can also use the reports feature to see what's selling and what isn't.
A clear overview of your sales data is invaluable for your business. It helps reduces costly, non-profitable purchases and lets you make better use of promotions and discounts.
Take a look at our sleek and intuitive till software here
A cloud-based till system will help you identify which products aren't selling as well as you'd hoped so you can mark them down, sell them, and make room on your sales floor for more popular products.
Say you run a bike store. Your reports show that the costly batch of helmets aren't selling as well as you thought. You can use Lightspeed to create a promotional bundle; if a customer buys one of your helmets, they get an additional, better-selling item at a reduced price.
Tracking your inventory, sales year over year or season over season, unit costs and profit margins will help you make smarter inventory purchasing decisions and increase your inventory's return on investment.
Use an iPad till system to grow online sales
According to The Office of National Statistics, online shopping made up almost 20% of all retail sales as of October 2019.
It's becoming increasingly clear that the future of retail is online. A strong online presence is now part and parcel to running a successful business.
A 2016 study by PwC demonstrates that a growing number of shoppers are looking to buy during nontraditional hours and aren't willing to buy from retailers not available online. Retailers not looking to expand online could miss out on growing their sales and taking their businesses to new heights. Till systems like Lightspeed ePOS can help with that too.
Lightspeed's Omnichannel features mean you can run your eCom shop from your in-store till system. Showcase your products straight from your physical inventory, calibrate price, and stock level.
In return, your eCom will supply you with customer information that lets you get up-close and personal with customers, and deliver better service each time they return to your store. Lightspeed eCom also facilitates special orders, returns, and the creation of bundles.
You can improve online customer service from your in-store till system. Use data analytics based on a customer's previous purchases to personalise their experience both on and offline. You can even leverage positive customer reviews to promote certain products or your brand as a whole.
Get expert tips on increasing your retail sales.
So if you haven't already taken your store online, now's the time to do it. Lightspeed Retail has all the tools to get you started.
Satisfy both guests and employees
Nowadays, customer satisfaction and staff happiness are both important factors for business success. With a reliable and intuitive till system, you can drastically reduce the amount of time it takes to train new staff, so they, and you, can spend more time serving customers and promoting your business. Happier, more engaged staff give better customer service.
Lightspeed's cloud-based interface gathers data about sales and customers in real-time. Reducing the risk of human error and gives a better understanding of specific customer needs, so you can nurture your returning customers.
What does ePOS mean?
ePOS stands from electronic point of sale. It's basically a fancy term for a digitised till system. They come in many different types but few boast the versatility of Lightspeed. Our intuitive platform is specially designed to help small to medium-sized businesses thrive.
Still unsure? Read our more detailed guide.
You need an ePOS till system in 2019
You might think that your business has no need for a digital till system, that the way you've been doing things has worked for you until now. That may be true, but to quote Micheal Goldsmith, "what got you here won't get you there."
"You do need [an ePOS], because in all likelihood your competitors are already using it. They are making use of smart, data-driven technology. You can make use of that data too, to stay competitive and get a clearer idea of where your business can improve" says Ruben Westmeijer, Head of Channel Sales at Mews Systems.
Embracing technology like Lightspeed ePOS could be your next big step. The time to be a small business is now, and you can be a part of it too.
Find out what Lightspeed can do for your business
Talk to our retail experts today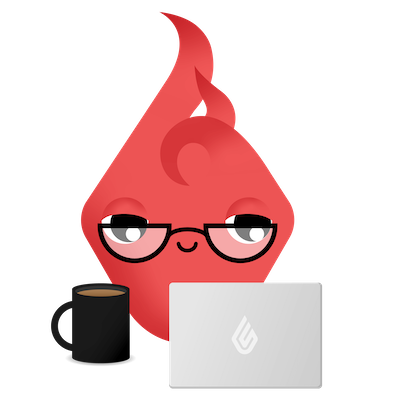 News you care about. Tips you can use.
Everything your business needs to grow, delivered straight to your inbox.