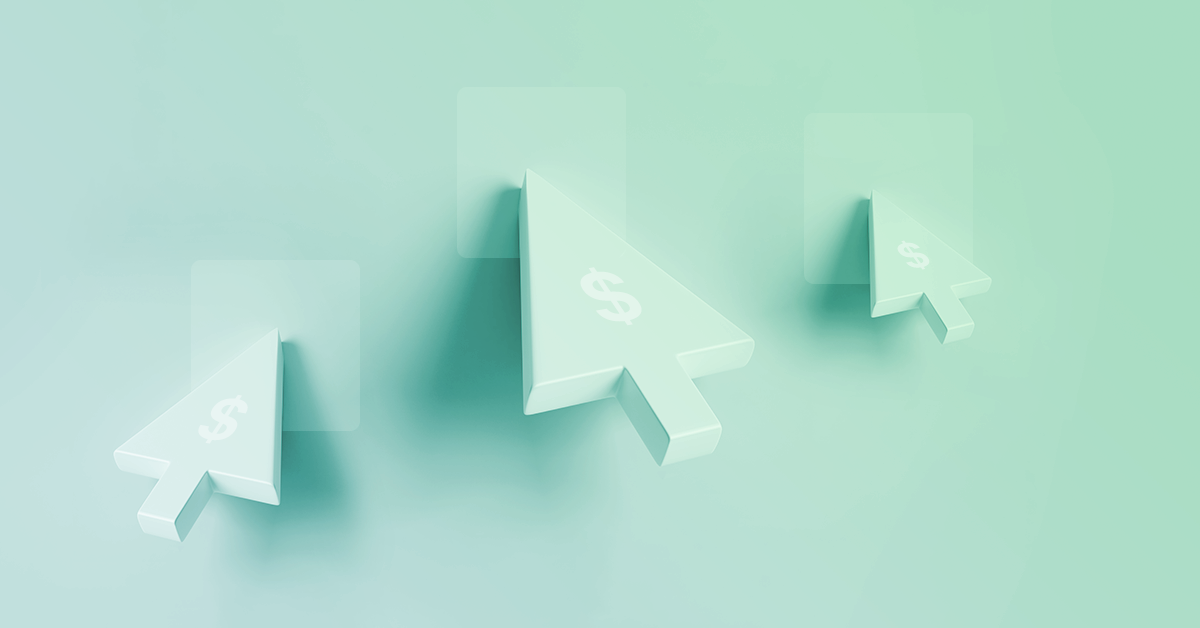 High email open rates aren't valuable if you're not truly engaging with your audience.
A marketing email's main goal is to boost site traffic and increase sales. Along with your email's Open Rate (how many people you sent the email to, divided by how many people opened it), your email's clickthrough rate (CTR) is the best way to measure its effectiveness.
But, what is CTR?
"CTR gives you an overview of how much your audience interacted with an email's content. That means how many people clicked on a button, video, link, image, you name it. If it's clickable, your CTR will tell you whether or not people actually engaged with that content." – Eric Limoyo, Email Marketing Specialist, Lightspeed
The higher your CTR, the safer it is to assume that your email's content was engaging and relevant for the audience you sent the email to.
So, what's considered a good email click-through rate?
A good CTR is about 4%, but it can vary depending on the email's goal. Check out these benchmarks to understand the average clickthrough rates for your industry.
Your email's CTR is calculated by dividing the number of clicks by the number of emails that were opened. Don't worry about busting out a calculator for every email you send, though. Email marketing software like the one you get with Lightspeed Loyalty can pull reports with that information. Even better, most email marketing software integrates directly with your business' POS system.
What should you focus on to get a higher email click-through rate?
Your email needs two key components to be effective — a catchy subject line and high-value content.

The subject line of your email is the first thing your user sees. Oftentimes, a strong subject line leads to a stronger email open rate. Make it compelling, and you have a great show of increasing how many people actually read your email.
"Try keeping your subject line as short as possible, and consider using emojis to make them more fun!"
Once you have a few variations, run them through a subject line tester to get an idea of how effective they'll be.
The subject line is only the first step. The content you feature in your email needs to be relevant to your audience and persuade them to engage with it. For example, if you know the person you're sending an email to engages with social media blogs, consider including a social media marketing webinar in the email.
"Consider featuring content that's similar to other content that your audience engaged with. Find links and similarities, and capitalize on it."
There are many more ways you can achieve the highest email click-through rate possible, though. Here are five tried-and-true things you should focus on to make your next email marketing campaign a success.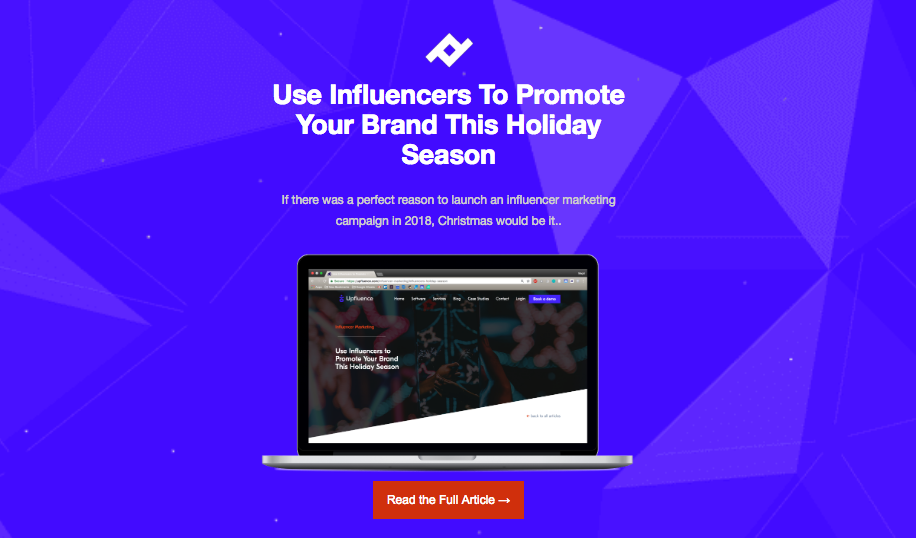 1. Only use relevant content
The more information you include in an email, the more likely your readers are to drop-off and not read it all. To minimize the risk of that happening, make sure that every word you write is necessary and enforces the point you want to get across. If it doesn't, consider removing it.
"People have short attention spans. Keep that in mind when building your emails. Make them to-the-point and easily scannable."
Before drafting an email, you need to have a clear goal in mind. What is the action you want the audience to take? Make sure that everything you include in the email supports that goal and guides your audience towards it.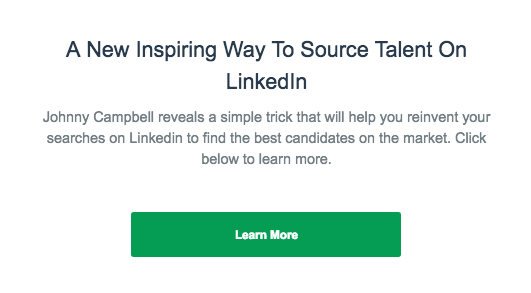 2. Use CTAs
Calls to action (CTAs) are one of the most effective ways to direct your readers to take a specific action, like reading a blog, watching a webinar or starting a free trial. Irresistible CTAs are an amazing way to boost your email's click-through rate — they encourage people to click and engage with your content, which is the name of the game.
"Your CTA should be direct. It needs to clearly communicate exactly what you want your readers to do."
For example, if you want to push readers to subscribe for a free trial, a solid CTA would be a button that says "Start your free trial", and links to a free trial enrollment form on your website. Keep them short and simple!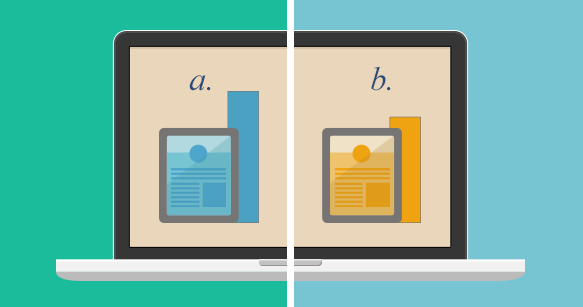 3. A/B test different email styles
To make your emails as effective as possible, consider deploying two different versions and seeing which one drives the highest levels of engagement. A/B testing is an excellent choice for determining which subject line, phrasing, email design, and layout yields the best results.
"By creating a few different email versions and sending them to two segments of the same audience, you can quantify which version drives the strongest CTR."
Note: Make sure you optimize your emails so they will correctly display on mobile device screens without any distortions.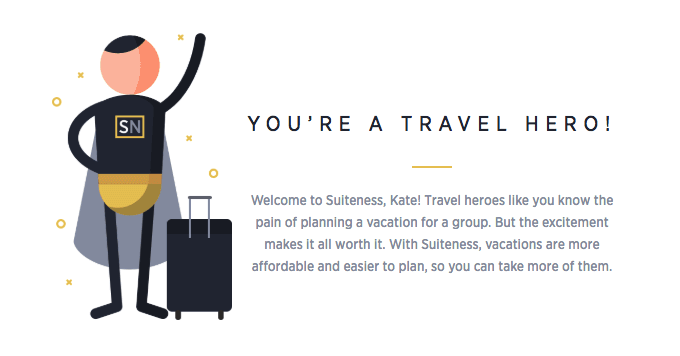 4. Use images and animations
Although the core of any email is its message, images and animations help set your email apart from the pack. Increasingly, marketers emphasize the visual elements of their emails to make them more interesting for readers.
When you're building your next email, consider making it as visual as possible. Get creative with your colors and layout — it helps make your content memorable, engaging, and easier to digest. Most importantly, strong email design has a surprising impact on your CTR.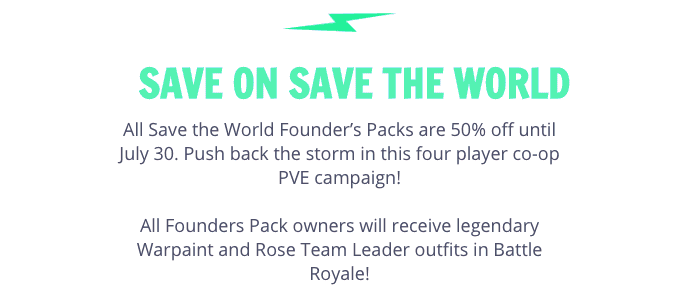 5. Motivate
A lot of your readers need a little push, and that's normal. To persuade someone to click a link, they need to know why doing so is beneficial for them. Adding a little incentive in the form of a discount or promo code is one of the most effective ways to boost your email click-through rate.
Time-sensitive deals work the best because your audience is given the impression that by not clicking, they're missing out (yup, FOMO is a real thing).
Email campaigns are one of the most convenient and effective ways to communicate with your customers and prospects whether its to inform. It provides an opportunity to spread awareness about your brand and increase your sales, engaging more and more new customers. Use these simple yet effective techniques to boost your CTR and make your emailing strategy even more effective.
Need help building your email communication plan?
Download our free 6-step guide to email marketing.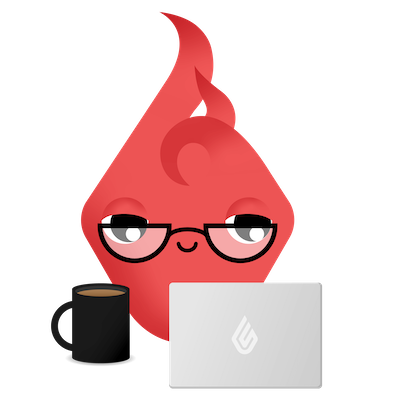 News you care about. Tips you can use.
Everything your business needs to grow, delivered straight to your inbox.