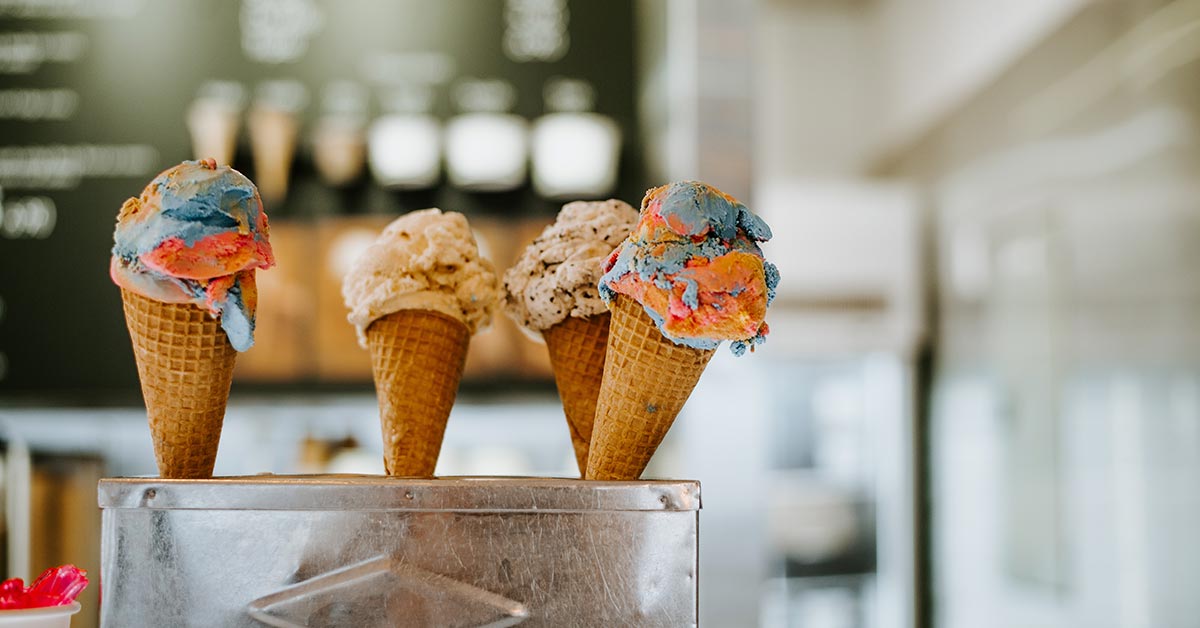 Opening an ice cream shop is a common dream. Most people with a sweet tooth have at one point or another stood in an ice cream shop, looked around at the delicious flavors and all the smiling faces, and thought, 'I could do this.'
And why not? After all, starting an ice cream business is the perfect gig: Not only do you get to be your own boss, you get the "inside scoop" on all the newest ice cream products and flavors, and all while you become a local hero to your local community.
Who doesn't love ice cream? What's more, the growing appreciation for artisanal, homemade, premium ice cream means there is an opportunity for a small player to occupy this position in the marketplace. But before you jump into ice cream making, there are some very important questions you need to ask yourself if you're going to ever savor the sweet taste of success.
Make the most memorable menu for your guests
Your menu should reflect your ice cream shop's personality, excite your guests and bring in profits. Download our free menu templates so you can showcase your shop's unique brand.
Do you know your product?
The very first thing you need to ask yourself before opening an ice cream shop is: are you passionate about ice cream? Not just how it tastes on a hot day but the subtleties around flavor, consistency, delivery and more. Customers have a LOT of choices when it comes to getting their ice cream fix and if you're going to compete against the Häagen-Dazs and Ben & Jerry's of this world, you need a product that is high quality and distinctive. You want to offer your customers the best of the best and keep 'em coming back for more. That means you need to know the ice cream making process inside and out.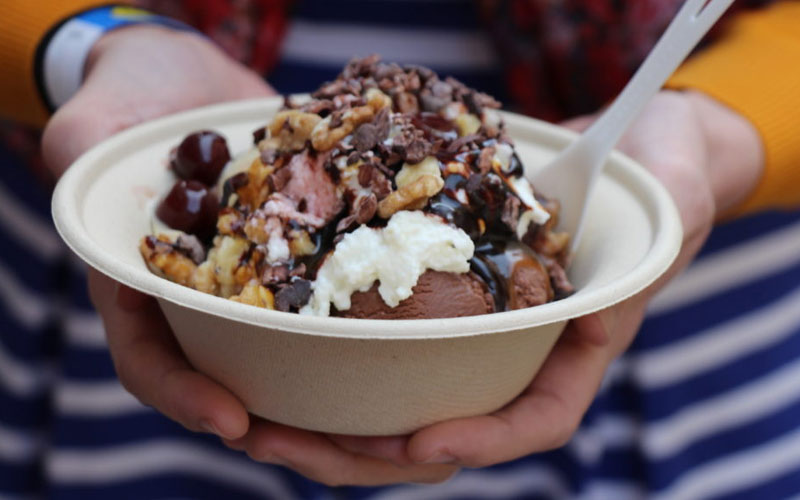 Do you really know your product?
Ice cream comes in many different qualities. You know this is true, because you're an ice cream fiend yourself. Some ice cream is light and fluffy and some ice cream is dense and creamy. It all comes down to the ingredients. If you want to offer the best quality to your customers, you'll need to know what goes into the ice cream making process that makes the difference. "There's a term, overfill. That's the amount of air that's in every tub of ice cream," explains Andrew Helfrich, Owner of Lansdowne Cone. "The more air, the fluffier the ice cream. The less air, the more dense and creamy." You need to be careful, though—too much air and there won't be a lot of actual edible ingredients, leaving the ice cream bland and tasteless. Not enough air and the ice cream will be impossible to penetrate with even the toughest of ice cream scoops! This is just the basics of understanding the world of artisanal ice cream.
A good way to start researching the industry is to become acquainted with the National Ice Cream Retailers Association, which offers tips and tricks for getting started and can also help you connect with experienced practitioners of the cold arts.
Can you deal with seasonality?
Seasonality is synonymous with the ice cream industry. "The truth is, one of the biggest challenges in owning an ice cream shop is the fact that you only make money five or six months of the year, while paying rent the whole year round. That really does add up." It also goes with the territory," said Helfrich.
You need to make sure to account for the seasonal nature of the business and how drastic that seasonality might be in your potential location. "If you're going to open your own ice cream parlor, especially in a city with a colder climate and longer winters, the business is going to be seasonal. Even if you're open all year round, the bulk of your business is going to come in the summer months," adds Helfrich.
The important takeaway? You need to be able to scale a business quickly and efficiently in the summer, squirrel away your money and then run a lean, efficient operation in the winter. Is that something you think you can adapt to?
Are you ready for all the paperwork and permits?
If you want to open a business serving food to customers, you should get used to paperwork. Depending on where you live, you might need to go through layers and layers of red tape. Different cities have different requirements, but you can count on a few things being the same.
You'll need to get your business license, for starters. You'll also need to read up on your local health and safety laws to make sure you can pass a health and safety inspection. All cities will have their own different regulations and special permits—some even have different regulations and permits specifically for frozen dessert shops! For a bit more insight into this world. Did you know you might also need to get a criminal background check? It's true! These are all things you'll need to take care of before opening an ice cream shop.
Do you know your customers' tastes?
How will you decide what flavors to carry? The choices you might consider obvious might not be the choices your customer's will make. You can carry the best of the best when it comes to flavors, but if your customers don't agree, it will be hard to get repeat customers. You want to try to offer something for everyone.
Do your research by visiting other ice cream parlors in your city. What flavors are gone by the end of the day? What flavors are still sitting there, melting in their containers? Think about what special flavors you can offer that no one else does to help you stand out from the crowd. Some ice cream shops, like Italian chain Grom, pride themselves on doing the simple flavors in a high-end way. Others like the ever popular Ben & Jerry's, like to mess around with funky, crazy flavors. The only way you're ever going to find out what works for you is by giving it a try. So, it might be time to invest in some equipment, get churning and start selling. Head out to your local farmer's market and see if you can find your niche.
Or how much to charge?
The days of the 99-cent scoop are gone, leaving you with an opportunity to enjoy a healthy margin if you operate an efficient business. You can check out this NY Times article for a detailed run through of the growing trend for premium ice cream and what that means for pricing.
Can you let go of the reins?
When you're first starting out, you're going to want to take care of everything yourself. But even the most savvy and hardworking of business owners can't be all things at once. Eventually, you're going to burn out, and you'll need to rely on other people to help lighten the load. It's your dream to open your own business and be your own boss—but don't forget that you might also end up being the boss to someone else.
Do you know what the best location is?
You might think a downtown, street-facing location is the best option for an ice cream shop. Central location, lots of foot traffic, tons of people to stop in after a glance in your window. Don't forget—if you're located right downtown, you'll be paying year-round downtown rent, when you might not be getting year-round customers. It might be worth researching areas that get increased footfall in the summer (think: parks, beach, lakeside, riverside) but maybe offers a cheaper commercial rate due to less traffic in the winter.
Get your ice cream dream ready with the right information and tools
If you really want to open up an ice cream shop, these are just a few of the questions you need to ask yourself. Starting an ice cream business might be your lifelong dream, but you don't want to rush into things—especially if you'll be selling frozen desserts. There's a lot you need to learn about the business before opening an ice cream shop, but if you're determined and ready to do your research, there's nothing that can stand in your way!
Once you've answered these questions, you'll be well on your way to becoming the ice cream business owner you always dreamed of being. When you're ready to get started, we'll be here to help you get set up with a point of sale made with your ice cream shop in mind. Let's talk!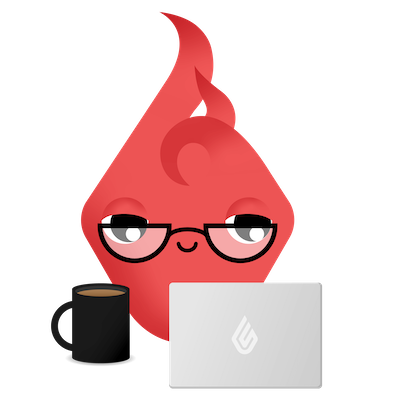 News you care about. Tips you can use.
Everything your business needs to grow, delivered straight to your inbox.