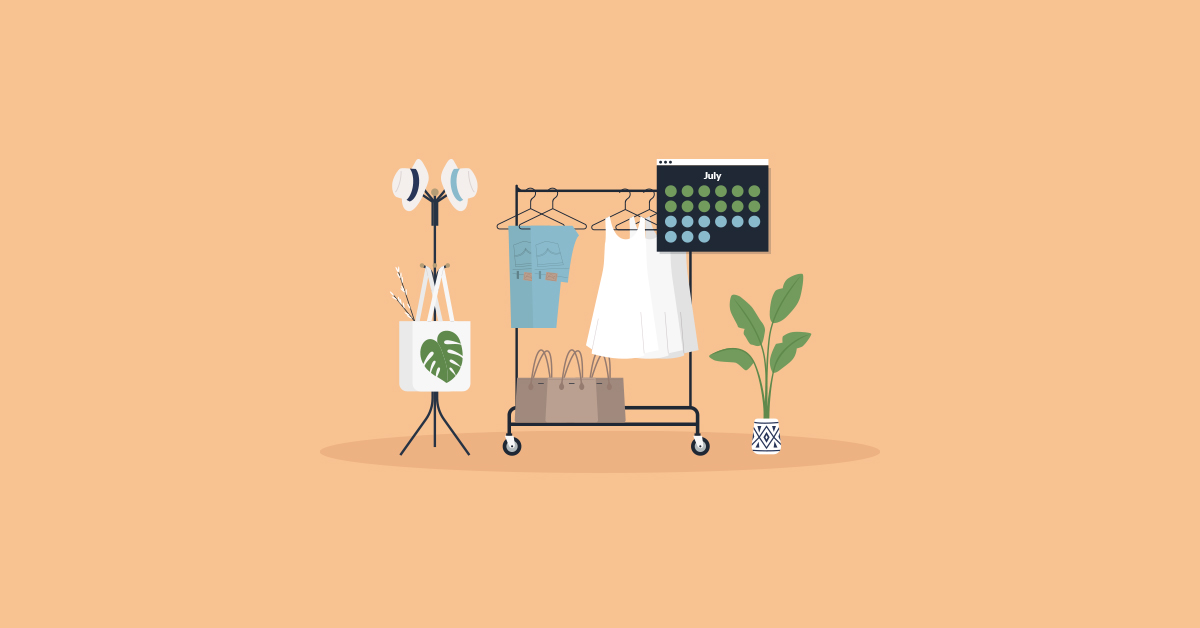 It's always important to optimize your store for a better experience and more conversions. Staying stagnant is the quickest way to fall behind the competition.
There are tons of ways to increase sales and profitability, from in-store events to influencer marketing and everything in between.
One tactic you might not have heard of: assortment planning.
Below, we'll look at the definition of assortment planning, why it's important, how you can use it, and tools to plan your merchandising strategy.
Get better at running your retail store.
Discover 7 smart ways to run your retail store. This guide shows you how manage and grow your business in the new era of commerce.
What is assortment planning in retail?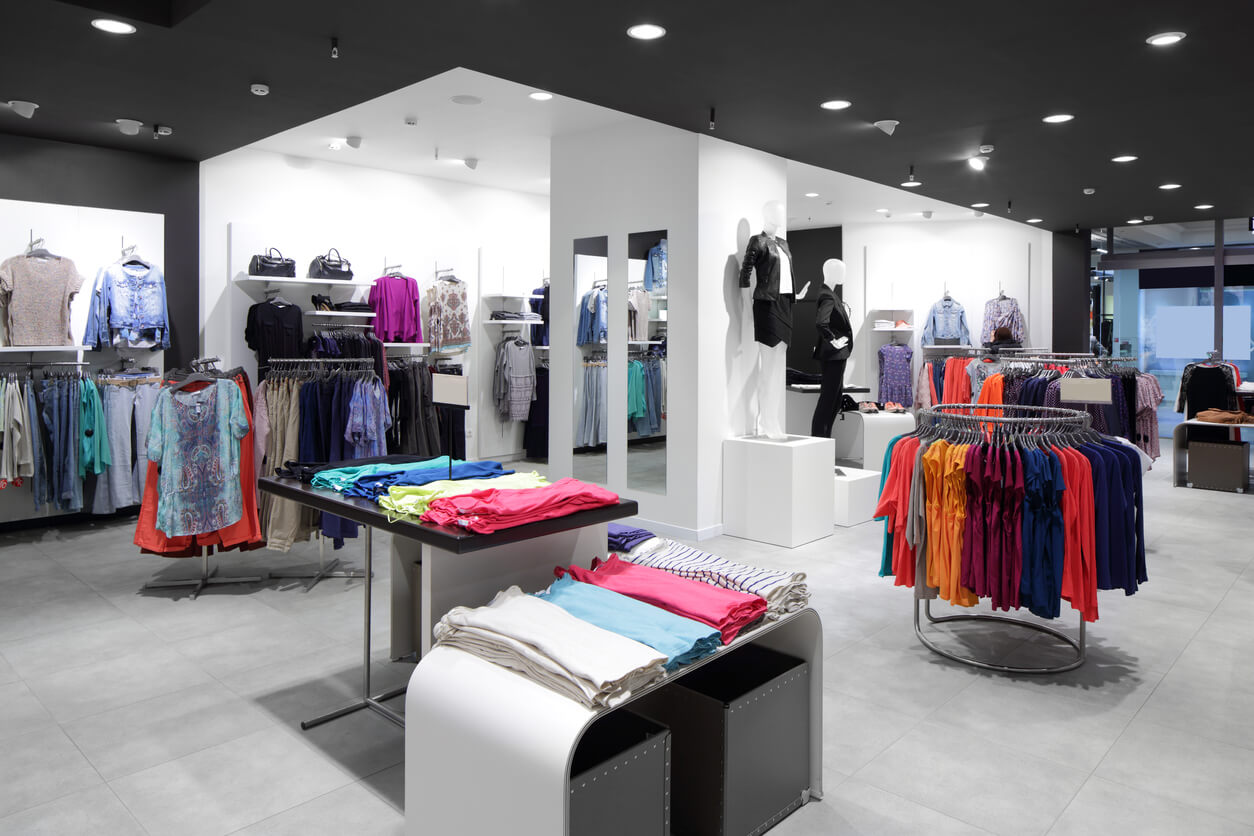 Assortment planning defined: Assortment planning in retail is when a store optimizes visual merchandising, store layout, and product placement to optimise conversion. Product assortment planning happens by period, whether daily, weekly, monthly, quarterly, or some other cadence.
Retailers often confuse merchandise assortment planning with purchasing. "Assortment planning gets lumped into buying more inventory," says Chris Guillot of Merchant Method. "It's so much more than that. It's about looking at what drives cash flow."
When retailers plan assortment, they're planning which products to place and where during that period of time. This is done in a way that will drive the most sales — for example, you'll highlight bathing suits in spring and summer instead of in winter. Though assortment planning gets way more complex and drilled down than that. It's about forecasting demand and understanding how you, as a retailer, can manage that demand.
"The blend is not only just any inventory you carryover and new inventory, it's also about replenishing goods that sell really well and thinking about future goods," says Guillot. "I like to think about assortment planning like a wedding planner knows everything about the aesthetic and the flow and the feel for the guests."
Assortment planning also happens differently depending on store location. If you have multiple storefronts, the assortment plan for store A might be different from store B. A Florida-based shop, for example, might have bathing suits year round while they may only go for sale seasonally in Montana.
When planning assortment, retailers consider more than just the product type. They also look at size, color, price, SKU, and other characteristics within product categories and segments. The variety of categories refers to the width of your assortment, while the variations within that category is the depth of your assortment.
Why is assortment planning important?
On average, in-store shoppers spend more than online shoppers. In fact, 40% of in-store customers spend more than they had planned compared to just a quarter of online shoppers.
Likely causes? More opportunities for impulse buys, more personalized, hands-on assistance during the shopping experience, and unintentional product discovery. This higher average transaction value (ATV) could be attributed to strategic assortment planning.
So, assortment planning is invaluable to optimizing your retail store for the highest conversion rate.
Like we mentioned above, assortment planning goes beyond inventory purchasing and seasonality. Other considerations include:
Price point

Shelf life

Category proportions

Width and depth

Visual merchandising

Store layout

Promotions

Growth goals

Reorder points

Lead time
Pretty complex, huh? This is why assortment planning is typically done in larger stores and enterprises.
Tips for assortment planning success
Now that we've covered the fundamentals of assortment planning, let's look at how to implement it.
Start with setting goals
Just like with any major endeavor in your business, begin by asking yourself what you hope to get out of the exercise. Goal-setting will help you and your team align, stay accountable, and measure progress.
Your goal could be an ideal conversion rate, sales target, or specified profit. Whatever it is, share the goal with your entire team for shared ownership.
Use historical data
Especially helpful if you're new to goal-setting, look at your past retail analytics to determine benchmarks and growth trends. This will be a great starting point for setting goals and informing your assortment planning strategy.
Look at top sellers and analyze why they're so popular. Do they have common characteristics? Where were they located? How did you promote those products? Who purchased them? When were they popular? Asking analytical questions like this will help you drill down into your POS data and glean actionable insights.
Understand product hierarchy
Also known as the customer decision tree (CDT), product hierarchy is the process customers use to evaluate products of a shared category.
For example, if you sell apparel, a customer might enter your store wanting a new sweater. They'll head to the sweater section (if that's the way your merchandise is organized on the floor) and browse the options. They might first look at material, then color, and finally size.
Your assortment planning should mirror this product hierarchy and guide customers through the process.
Keep in mind, every customer is different. There are multiple ways to arrive at a final purchase, and different shoppers might have varying CDTs for the same product.
Use clusters
Store clusters are when you group multiple storefront locations based on shared characteristics. These shared characteristics could include location, size, storefront type, customer demographics, performance, and more.
Based on these shared characteristics, you might conduct assortment planning in the same or a similar way for all of the stores in each cluster.
Cross merchandise
Cross merchandising is when you use complementary displays to cross-promote similar products in a shared category. This is an effective tactic because it's a way of targeted in-store promotion based on product affinity.
Don't know which products to put next to one another? Look at the data from your POS system to see which products are often purchased in the same transaction.
Capitalize on impulse buys
Impulse buys increase ATV with little effort on the part of the retailer. All you need is strategic promotion and assortment planning.
Small, low-priced items make perfect impulse purchases. Place them at the point-of-purchase, near your top sellers, and in the most-trafficked area of your store.
Other ways to encourage impulse buys include:
Promotions:

buy one, get one — or even buy two, get two — and steep discounts can be the extra nudge a shopper needs to pick up an item

Urgency:

offer limited-time-only products and sales

Trendy:

impulse buys aren't necessities — offering on-trend novelties drive excitement in the purchase

Associates:

train staff to recommend impulse buys based on a customer's shopping cart
Find the right balance
Assortment planning is all above driving the most sales, but that doesn't mean you should only stock up on your top sellers and complementary products. It's important to vary your product offerings across category, type, color, price point, and even trendiness.
For example, a shoe shop might want to throw trendy, seasonal styles in with a mix of traditional, timeless footwear. This is something that Christian Louboutin does well.
While the brand regularly refreshes its catalog with seasonal styles, Louboutin always carries classic and timeless designs.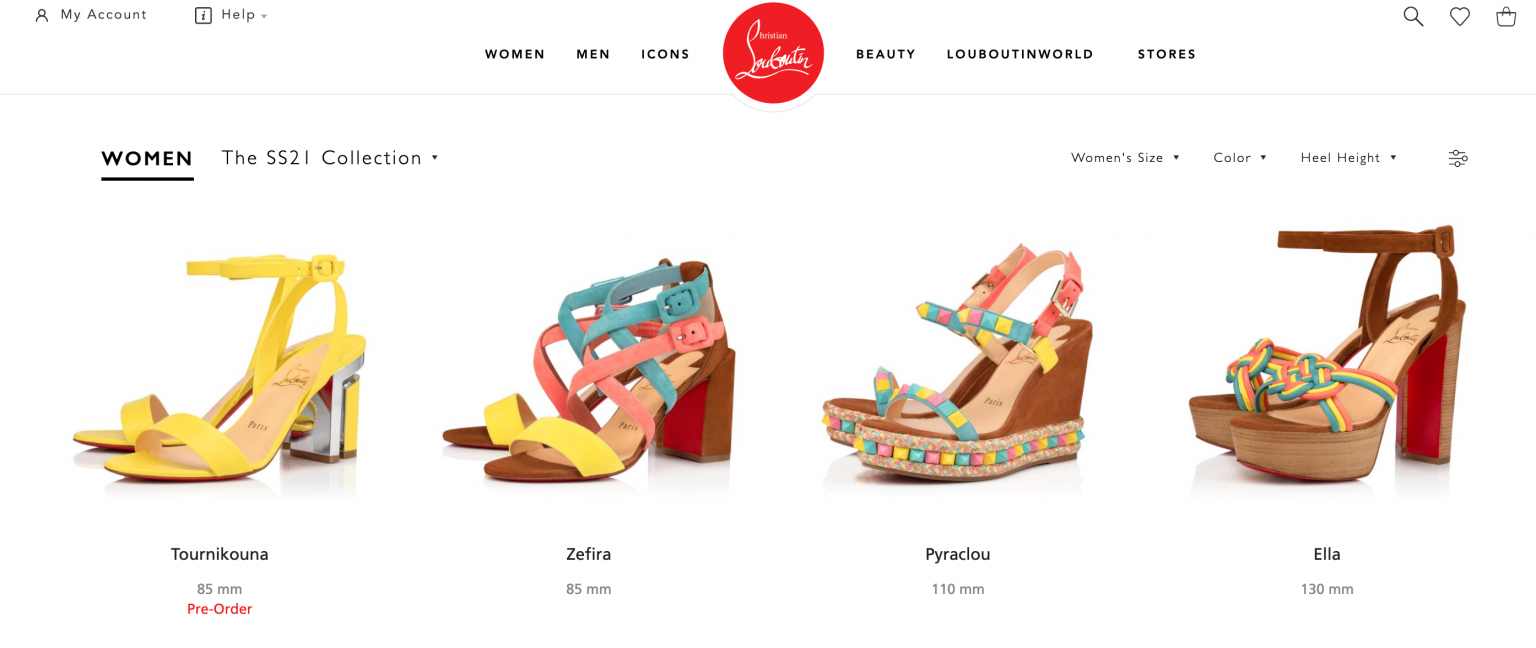 This is also true for pricing strategy. Anchor pricing in particular comes into play with assortment planning. Anchor pricing is when you have variations of the same or a similar item at different price points. Consumers may see the high price point and the low price point and feel compelled to purchase the mid-price point.
Another way to balance out your assortment through pricing is adopting the high-low strategy — something that Ulta Beauty is famous for.
Ulta carries an assortment that comprises both affordable and luxury skincare items, giving shoppers a wide range of merchandise to choose from.
Utilize the best assortment planning tools
Though you might start out with a simple spreadsheet, there are advanced assortment planning tools you can use to make this process easier and more effective. Here are a few to check out, depending on your needs and budget:
You can also use a planogram, which is a detailed drawing of your store, layout, retail merchandising displays, and product placement. Planograms are also used to maximize profitability. Some great planogram software options include:
Moving forward with your assortment planning
While assortment planning is best for larger retailers with merchandising teams and bigger budgets, the principles apply to any retail environment. Consider these tips when planning your assortment:
Begin by setting goals to hold yourself and your team accountable, as well as evaluate progress over time.

Examine your historical data to understand which goals are reasonable and which products you need to include in the mix.

Understand product hierarchy and how customers arrive at the purchase decision, and incorporate that into your assortment planning.

Use clusters to group similar stores together.

Cross merchandise to increase ATV and units per transaction.

Capitalize on small, inexpensive products for impulse buys.

Find the right balance in product categories, sizes, variations, SKUs, prices, and more.
Lightspeed comes with built-in tools to that make assortment planning and inventory management a whole lot easier. Watch a demo to learn more!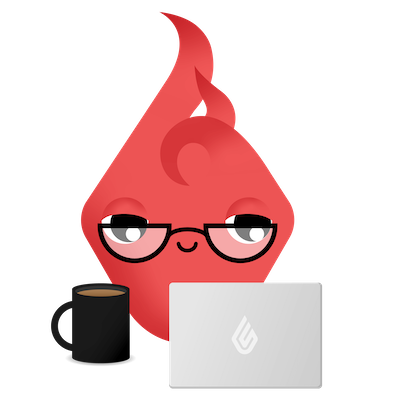 News you care about. Tips you can use.
Everything your business needs to grow, delivered straight to your inbox.