2020 has been an exceptional year. Store closures and safety concerns have led to retailers to reinvent themselves, and find innovative new ways to sell.

The effects of the pandemic will be felt well into the coming year, and retail industry trends that have accelerated are likely to become more widespread.

We take a look at what to be expect in the coming year.
Drive your business forward with an omnichannel retail strategy
Unify your sales channels and set your business up for longevity
1. A growth in retail automation

No longer the stuff of science fiction, Artificial Intelligence and Machine Learning are becoming part of our everyday lives. AI in the retail market is projected to be worth $15.3 billion by 2025.
By analysing sales and returns data to better inform demand forecasting and inventory management, AI could revolutionise retailers' workflows in 2021 and beyond.

High street retailers like H&M are already using AI to more accurately predict demand for their products, resulting in a more efficient supply chain with less waste—a particularly pressing need in the apparel industry.

But for retailers both big and small, AI is only as effective as the data you hold. That's why retailers will have to migrate to more advanced analytics and customer profiling tools to gather the data for AI work for them.

Stock control and supply chain management aren't the only areas where AI can help. It's been helping eCommerce retailers deliver more fine-tuned customer service through the use of chatbots. These automated assistants are an entirely new way for consumers to interact with brands and businesses. They use machine learning to answer frequently asked questions, collect customer data and act as an amicable middleman between users and customer support.

Moreover, chatbots can help boost online sales through personalised product recommendations based on users' purchase histories, and decrease cart abandonment through automated reminders.

Apps like GoBot and Heyday are already supplying eCommerce retailers with powerful AI chatbot integrations.

Many retailers who have recently pivoted to the eCommerce space spent 2020 finding their feet in the online marketplace—we predict they'll start to see more and more value in AI and machine learning in 2021.
2. All things omnichannel

2020 was the year of omnichannel retail, but it's not new. A 2017 study by Harvard Business Review found that 73% of consumers use multiple channels while shopping.

However, the pandemic cemented omnichannel's rightful place as the new default for retail. Retailers who previously dominated the bricks and mortar space have had to shift online.

In 2021, we're likely to see a continuation of this retail indsutry trend as retailers work to reconcile their online and physical presence. With more and more businesses going online, the eCommerce space is likely to become even more competitive. But smaller players may get a leg up.

A study by Retail Tech Innovation Hub found that 45% of UK shoppers are willing to buy from new brands in 2021, giving retailers hit-hard by the pandemic a further opportunity to find additional customer bases.

With a more saturated market, retailers will have to focus their efforts on delivering a consistent customer service, meeting customers at every stage of the buying journey to drive conversions.

According to a survey by Brightpearl, 41% of UK shoppers will make more use of click and collect in 2021. As lockdowns begin to ease again, many retailers will likely leverage click and collect to safely bring customers back in store.

This isn't surprising: click and collect benefits both retailers and consumers by eliminating delivery and shipping fees on both sides of the transaction, and facilitates engagement both online and in-person.
3. Shopping goes virtual

Just because consumers can't shop like they used to doesn't mean there isn't still desire for the physical shopping experience. Virtual and augmented reality were revolutionising the retail experience before the pandemic, but in 2021, it may be the icing on the omnichannel cake.

Virtual shopping gives retailers the opportunity to bring the in-store shopping experience to customer's homes. It's a win-win: customers get the tactile retail experience they crave, while retailers can make-up for lost in-store sales.

Moreover, in a time when customers can't experience their purchases physically, AR and VR allows customers to experience their products as they would in a store, giving them the confidence that the product is right for them.

This is especially important for tactile verticals like make-up and apparel. Brands like Sephora use AR to allow customers to try on make-up through their web app. Multiple fashion brands have been using AR to help customer's virtually try on clothes since before the pandemic.

As these technologies develop, driven by necessity of social distances and lockdowns, we predict that technologies facilitating virtual shopping will become more accessible and widespread.
4. Retail gets a personal touch

Once offered as a luxury, personal shopping may become a more common retail industry trend, necessitated by government imposed lockdown restricting the amount of customer retailers are allowed on their premises.

A new white-gloved approach to personal shopping is giving bricks and mortar retailers the opportunity to offer a safe, novel and highly personalised customer experience. Pandemic or no-pandemic—shopping by appointment has massive appeal among consumers. Think about it. Who wouldn't want a whole store to themselves, with the undivided attention of a sales assistant?
By booking personal appointments with customers online, retailers can also access valuable customer data which, as well as facilitating track and trace, can help them to nurture these customers through methods like email marketing, increasing the likelihood of repeated business in the future.

Before you can start offering appointments, you need a way to take them. Your appointment scheduling system should be easily accessible from your site and, ideally, should simplify the process for you—if it integrates with your point of sale system, even better.
Merchants using Lightspeed POS could consider using booxi to take appointments via their online store. It will send automated reminders to your customers so you can count on fewer no-shows, making your new revenue source more reliable.
5. Shops go dark
Part shop, part fulfilment centre, Dark stores differ from traditional retail spaces in that they're often closed off to the public. Their shelves are stacked with inventory reserved solely for online orders.

Pre-pandemic, they were used mainly by large food retailers to facilitate online order fulfilment in densely populated areas without putting strain on inventory in existing retail spaces.

But along came COVID-19, forcing retail spaces of all kinds to close their doors. Suddenly, dark stores have become a way for brick and mortar retailers to pivot to a 100% delivery model, while still keeping staff on payroll.

The concept has been embraced by retailers like Majestic Wines, who turned their stores 'dark' almost overnight, utilising their existing fleet of delivery vans to carry on serving the public while keeping customers safe.

Dark stores are helping retailers keep up with new online demand. Orders fulfilled on a more local basis—from their high street locations as opposed to some far-off distribution centre—often makes the process more efficient.

As smaller, non-essential businesses continue to shut up shop to the public, dark stores may continue to be a way for them to stay profitable, without having to furlough staff or permanently close their locations.

No one can be sure what 2021 will bring

But if the last 12 months have taught us anything, it's that everything can change in an instant. The best thing you can do as a retailer is equip yourself with the tools to remain flexible, and adapt quickly when the unexpected does arise.
Curious to know how Lightspeed can help you with that? Let's talk.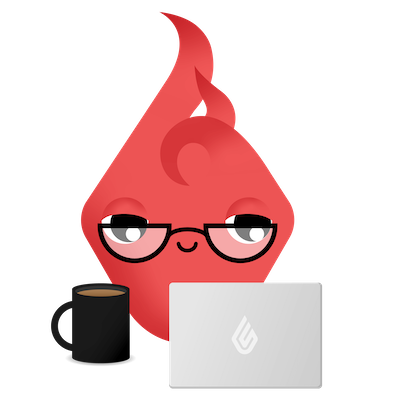 News you care about. Tips you can use.
Everything your business needs to grow, delivered straight to your inbox.